He also helped the team, which comprised as many as five U-18 players, win a bronze medal at the U-21 Khelo India qualifiers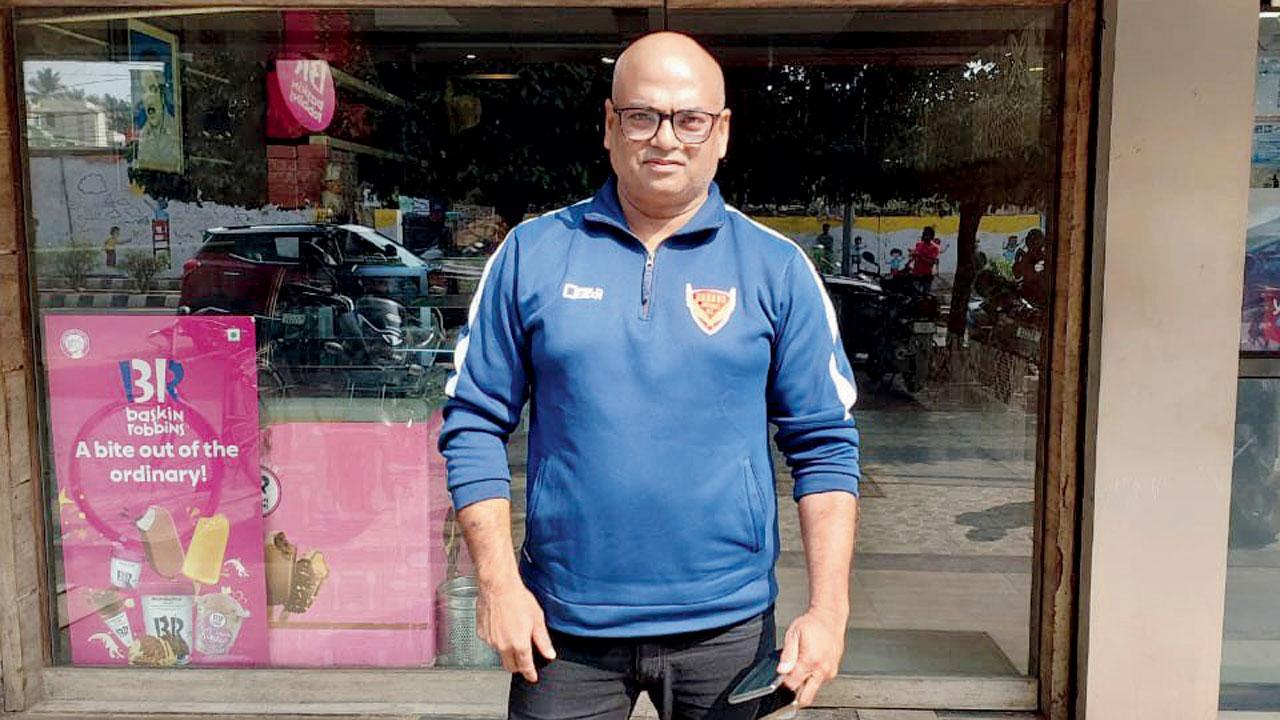 Odisha women's coach and former India goalkeeper Edgar Mascarenhas Jr at Bhubaneswar recently. Pic/Ashwin Ferro
While referring to Odisha's hockey history, everyone talks about their male players like Dilip Tirkey, Prabodh Tirkey, Lazarus Barla...the list is endless. Women players aren't mentioned probably because they haven't risen to such international prominence.
All this could change in the near future, thanks to Mumbai man and former India goalkeeper Edgar Mascarenhas Jr, who was appointed coach of the Odisha women's team in March last year and guided them to the Senior National title in Bhopal in May the same year, for the first time in the state's history. He also helped the team, which comprised as many as five U-18 players, win a bronze medal at the U-21 Khelo India qualifiers.
ADVERTISEMENT
Edgar attributes the success to Hockey India President Dilip Tirkey, who has given him a free hand in all aspects of coaching and world-class infrastructure at his disposal. "I took a break from my Air India job to come here only because of Dilip. He has some great plans for hockey here. Odisha has over two dozen artificial turfs, much more than any other Indian state," Bandra resident Mascarenhas, a FIH certified coach, who is pursuing a FIH High Performance course at the Kalinga Stadium in  Bhubaneswar, told Sunday mid-day recently.
So how did he work his magic in such a short time? "When I came here, these girls were still playing the old 5-3-2 formation. They didn't even know that was outdated. I introduced the 4-3-3 style. Most girls are from the tribal belt, so they were shy and conservative. Their fitness levels were brilliant though, so that was an advantage. I had to mainly work on their communication skills and get them to open up. It was more about giving them a life education rather than sharpening their hockey skills. I threw in a few modern techniques and game changes and they reacted brilliantly," explained Mascarenhas, 52, a gold medallist at the 1995 SAFF Games. He has coached the Maharashtra senior men's team besides the Dabang Mumbai, a franchise of the erstwhile Hockey India League.
Mascarenhas's girls were all awarded government jobs for winning the Nationals and with their finances secured, he is confident they will strive harder for international glory. "Just like their male players, I'm sure Odisha will contribute many women hockey players to the national team and help India bag many international medals," concluded Mascarenhas.
Also Read: Hockey World Cup 2023: Not on Cloud 9, but 9th