Veteran Kamal clinches TT singles gold after bagging mixed top honour alongside Sreeja Akula to finish with four medals from his fifth CWG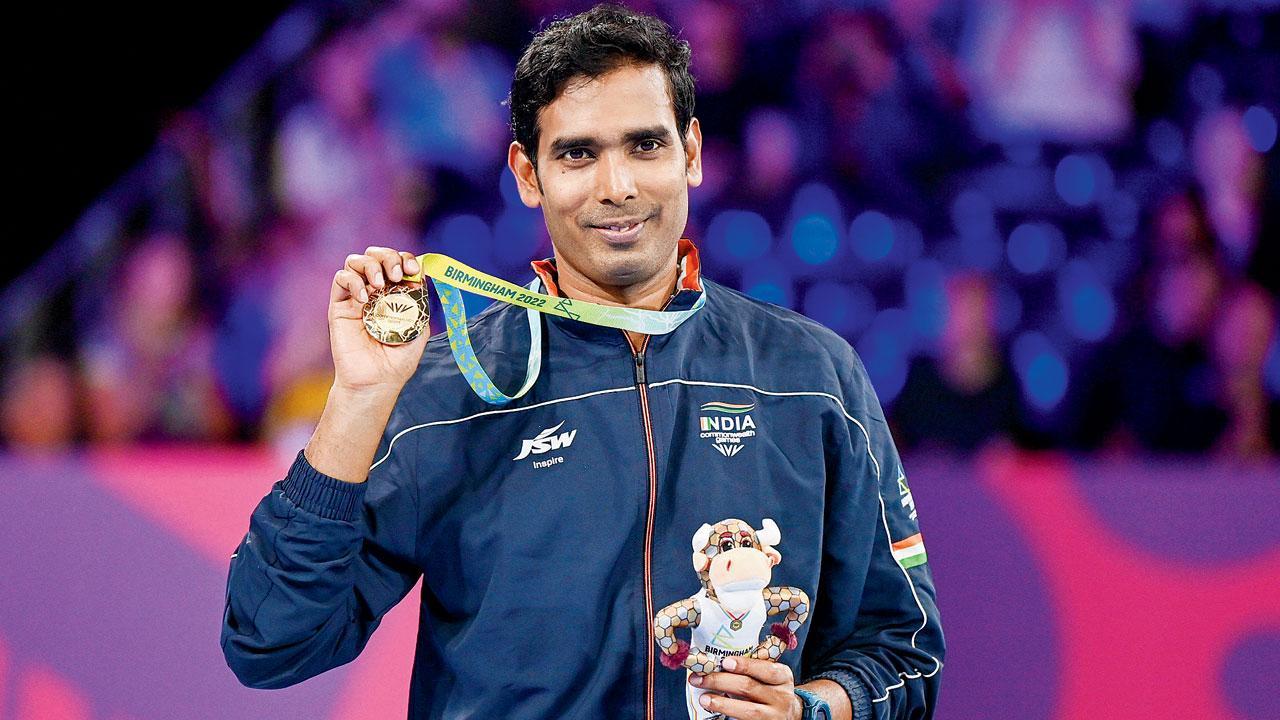 India's table tennis star Achanta Sharath Kamal is all smiles with his gold medal on the victory podium yesterday
A month after marking his 40th birthday Sharath Achanta Kamal is still winning gold medals. Calling this CWG the best two weeks of his life, Sharath, will leave here with three gold and one silver. But before that, he will have the honour of carrying India's flag, alongside Nikhat Zareen at the Closing Ceremony. "That is a great honour and great for our sport of table tennis and boxing," said Sharath.
Sharath's first and only other CWG singles gold came 16 years ago at Melbourne in 2006. At Birmingham he turned the clock back to win singles once again. He beat the Englishman Liam Pitchford 4-1. The previous night, Pitchford had beaten G Sathiyan in the semi-finals, thwarting an all-India final. Sathiyan won the men's singles, beating Paul Drinkhall 4-3. Sharath's four medals here took his overall CWG tally to 13—seven gold and three each of silver and bronze.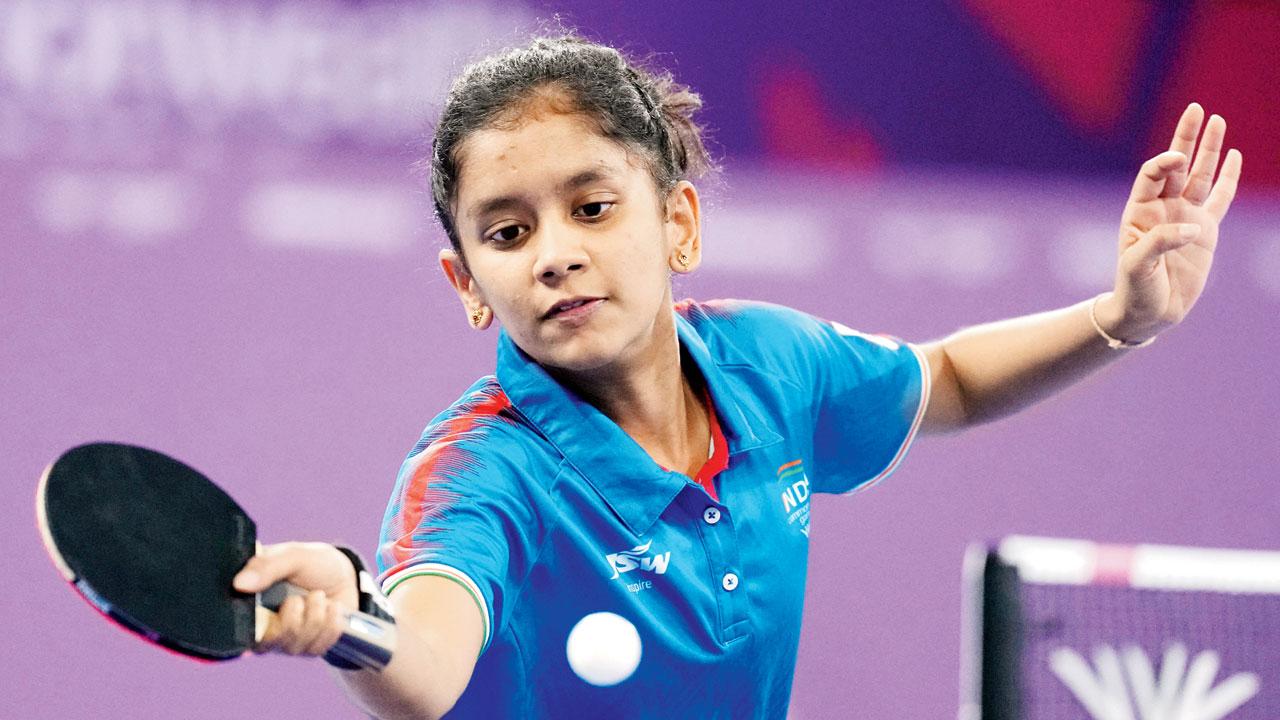 Sreeja Akula. Pics/AP; PTI
Record 13 medals
Ironically, Sharath also equalled the record of 13 medals overall held by Feng Tianwei of Singapore, who won the women's singles to set the target. Overall India won four gold, one silver and two bronze, including a women's singles gold (Bhavina Patel) and one bronze (Sonalben Patel), both in para TT. Late on Sunday, Sharath and Sreeja Akula, playing her first CWG, gave India its first-ever CWG mixed doubles gold medal. They beat the fancied Malaysian pair of Javen Choong and Karen Lyne, who had beaten Sathiyan and Manika Batra earlier. Sharath-Sreeja beat Choong-Lyne 3-1. 

Also Read: CWG 2022 TT: Sharath Kamal clinches gold in men's singles
'Best two weeks of my life'
The tall Sharath, ever smiling and candid, brought a chair with him to sit on when he came to meet the media. "I have no energy left. I am drained. I feel like the orange is completely squeezed, the juice is completely out, but it's been a fantastic two weeks. The best two weeks of my life. You can't ask for anything better than this, well, maybe, the men's doubles gold [where he and Sathiyan had a silver], but I can't be so greedy," he said.
On how long he intends to keep playing, he laughed and said, "Give me time. I'm taking it one day at a time. Through these Games I focussed on recovery and that helped me play on. My body was not in the best shape, but that's normal [now]. I played 12 games [matches] in three days back to back," he added, smiling throughout.