Santacruz resident Chitale, who won the Central Zone Table Tennis Championships to become India's top-ranked paddler, dedicates title to late grandfather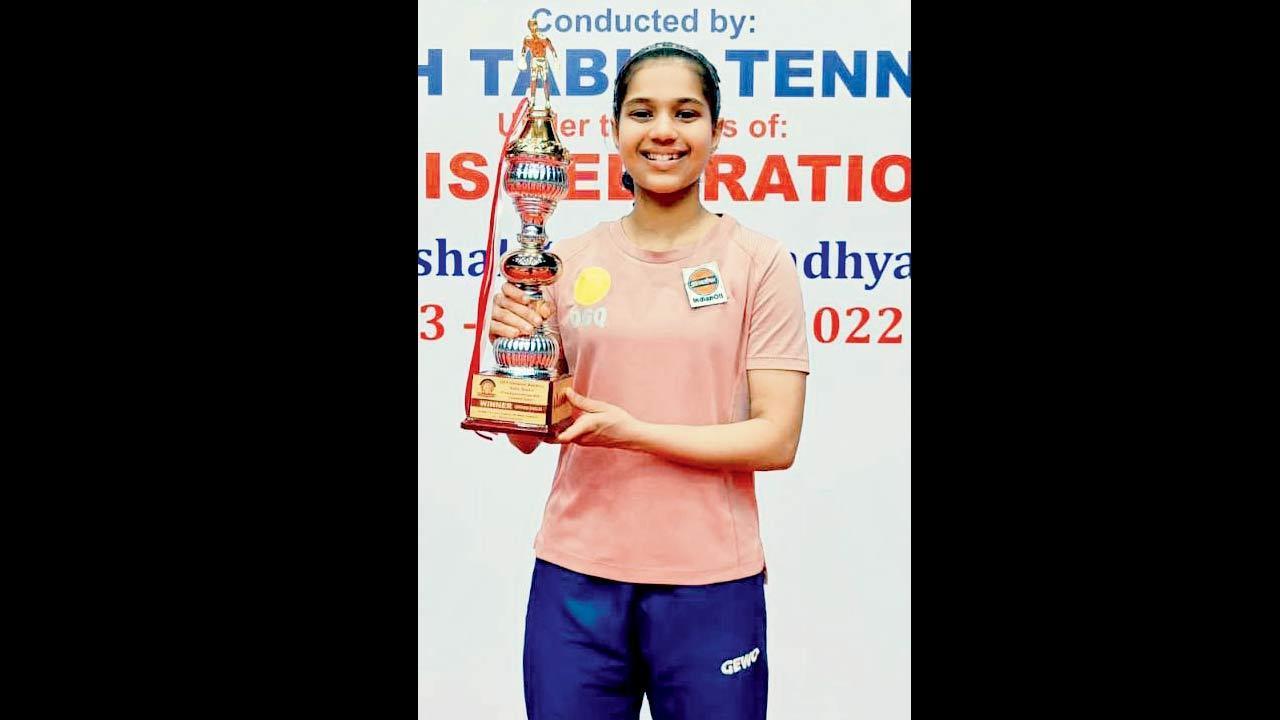 Diya Chitale with the Central Zone Table Tennis C'ships trophy
Mumbai girl Diya Chitale, 18, who bagged the No. 1 ranking after winning her maiden UTT Senior National Ranking (Central Zone) Table Tennis Championships in Indore recently, has dedicated the medal to her late grandfather, Sudhir, 78, who passed away last year. 
"I wish my grandfather was around to see me win this medal. This would have meant a lot to him. He would have been very proud of me because he always encouraged me to play table tennis," Chitale told mid-day recently.   
"My grandfather was a veteran in the field of education. He retired as the principal of Bhawan's College in Chowpatty. But despite education being a focus at home, once I started doing well in sports, he supported me wholeheartedly.
No pressure to study
"He ensured no one at home pressurised me to prioritise education over sports. I was his pet. We shared a special bond," added Diya, who is currently pursuing her Bachelor of Business Administration (BBA) degree from an online university in Punjab.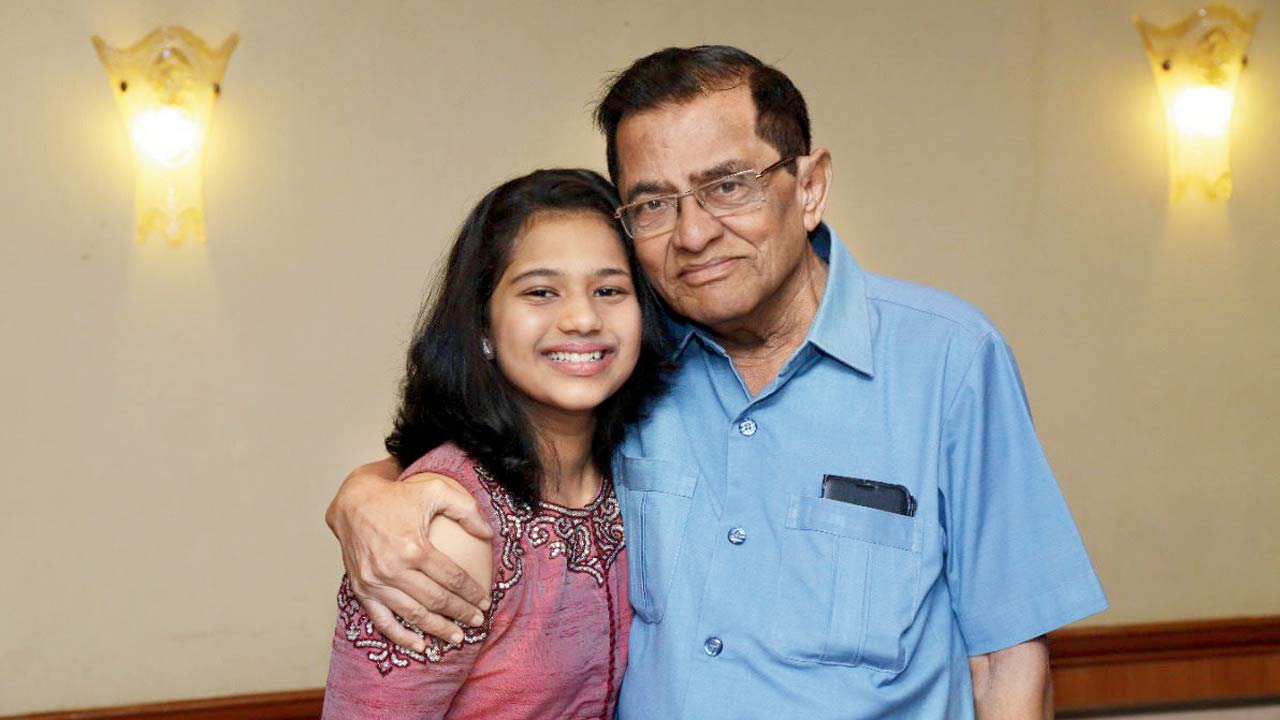 Mumbai paddler Diya with her late grandfather Sudhir Chitale at their Santacruz residence
The teenage paddler is also happy to have won the zonal title after beating Reeth Rishya and Sreeja Akula, both of whom share the India No. 1 ranking with her. 
In the final, Chitale, seeded fifth, beat second-seed Rishya of PSPB 4-3 (7-11, 11-7, 8-11, 12-10, 7-11, 12-11, 11-8) in the best-of-seven match. In the semis, she beat top seed Akula of Reserve Bank of India 4-3 (8-11, 11-8, 8-11, 10-12, 11-7, 11-3, 11-4).
"It means a lot to win my first gold at a senior national tournament. I have reached the semis before and also won two bronze medals. I did not enter this tournament with too many expectations, but was quietly confident of doing well," added the Santacruz resident, who trains under Sachin Shetty at Khar Gymkhana.
In pre-Covid times, Chitale used to train under former India coach Peter Engel in Germany. But since Covid struck in 2020, she started training at home and is grateful to Vile Parle's Prabodhankar Thackeray Krida Sankul for their assistance. 
"During the lockdown [in April 2020] I was fortunate to be able to continue my training as the club [Prabodhankar Thackeray Krida Sankul] sent a table home for me," said Chitale, who is keen to return to Germany soon. 
CWG, Asian Games on mind
"I've been playing in the Bundesliga [in Germany] and that has helped me improve. I'm waiting for the Covid situation to get better so I can travel again. I'm preparing for this year's Commonwealth Games [July 28 to August 8 in Birmingham, England] and Asian Games [September 10-25 in Hangzhou, China]. My aim is to represent India at the Olympics," Chitale signed off.
With inputs from Ashwin Ferro