Kyrgios does not like to play on clay and has skipped that part of the ATP Tour calendar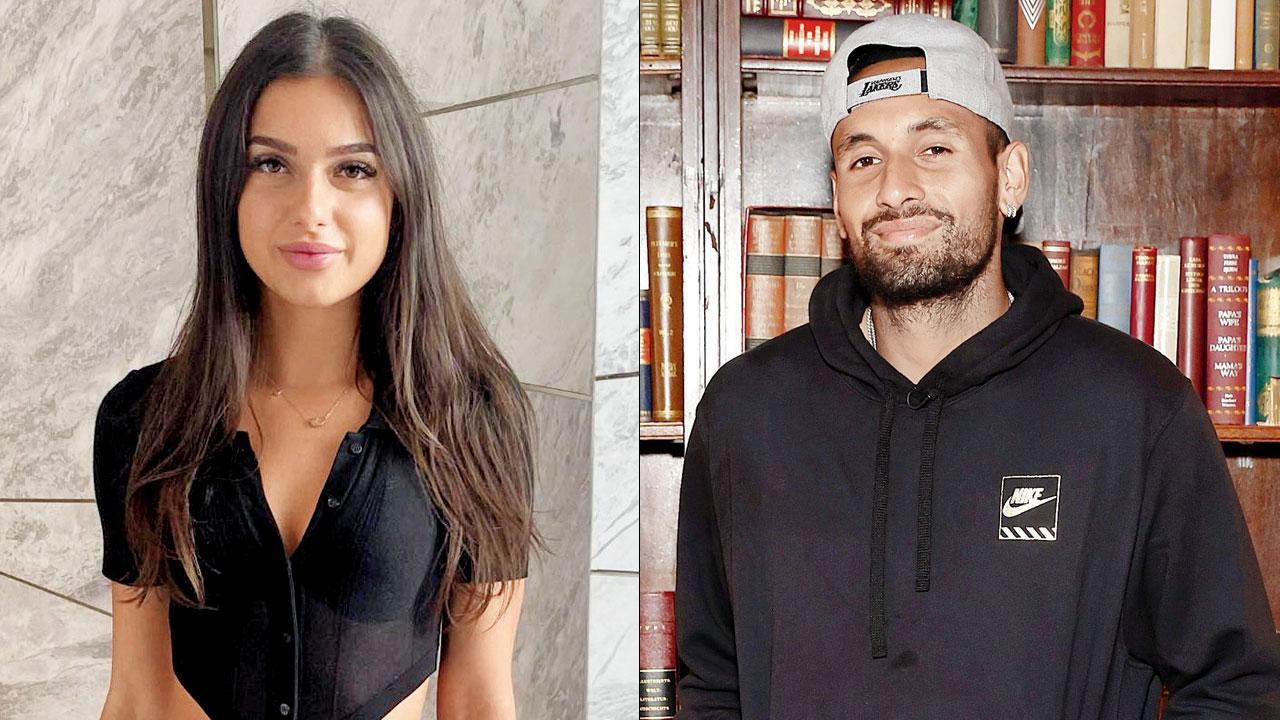 Costeen Hatzi and Nick Kyrgios
Australian tennis star Nick Kyrgios has plans to play the French Open in 2023 as his girlfriend Costeen Hatzi wants to know Paris. According to The Sun, Kyrgios, 27, hopes to take Hatzi, 21, to the Eiffel Tower as he ends a six-year absence from the French capital. Kyrgios does not like to play on clay and has skipped that part of the ATP Tour calendar.
Also read: Davis Cup 2023: Rohan Bopanna in squad for Group 1 playoff against Denmark
ADVERTISEMENT
"My girlfriend wants to know Paris, so I'm going to play at Roland Garros 2023. It will be good for me to earn some more money, although I would have preferred to stay at home. I know I can do great results on clay. My girl wants to get to know the city so I will have to go this year," said Kyrgios, who lost to Novak Djokovic in this year's Wimbledon final. "I beat Roger [Federer], [Stan] Wawrinka, I played a final in Estoril. There are too many clay-court tournaments on the calendar," Kyrgios explained.