Tusharkanti Behera, Sports Minister in Odisha government, chief sponsors of Indian hockey, dejected at early exit from World Cup, but promises to stand by Harmanpreet & Co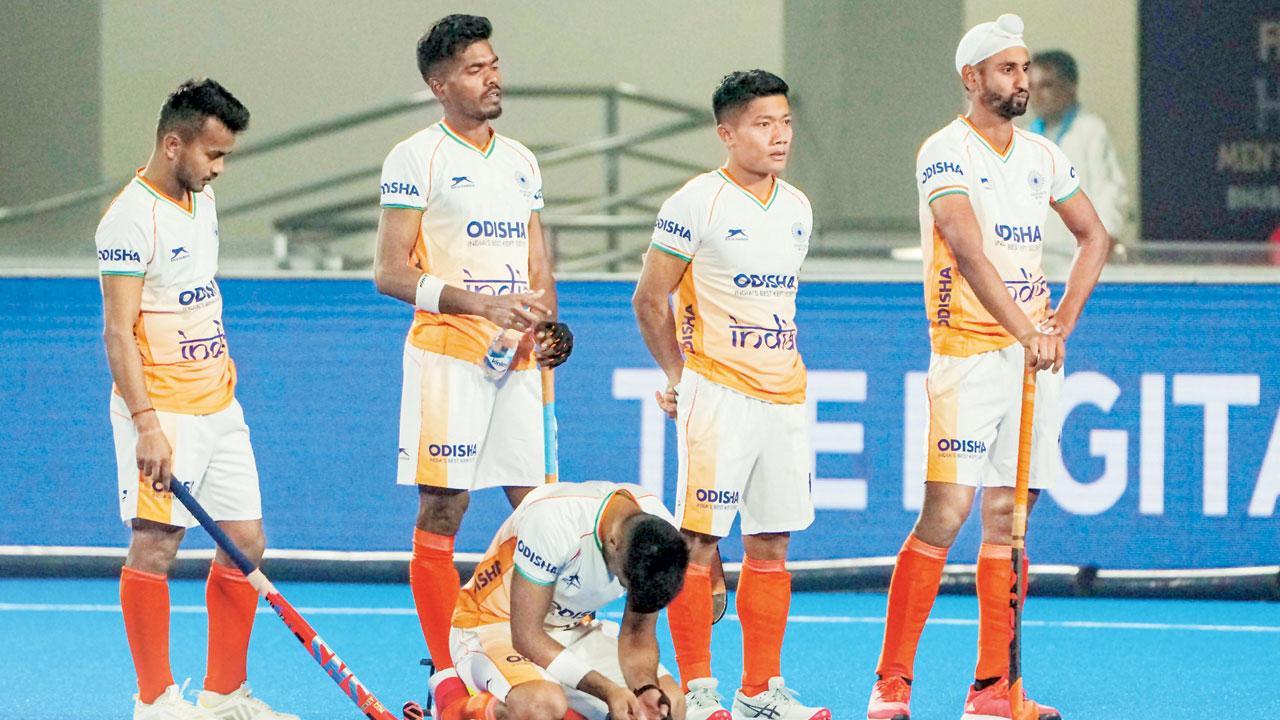 India players after their loss to NZ at Bhubaneswar on Sunday. Pic/PTI
The often-raised grouse among hockey lovers that the national sport does not get enough funding ended when the Odisha government stepped in to sponsor the team after Sahara stepped back in 2018. The Rs 100 crore, five-year deal for the men's and women's national teams was extended recently for another 10 years by the state's chief minister Naveen Patnaik, who also helmed the investment of a whopping Rs 1,000 crore that went into the planning and execution of the ongoing World Cup. This included the construction of a swanky, world-class 20,000-seater stadium at Rourkela, where 20 of the 44 matches are being held. The investment has been huge especially when compared to the Rs 70 crore that was spent on the 2018 World Cup which was held only in Bhubaneswar. Patnaik also awarded Rs 10 lakh to every Indian player and R5 lakh each to the support staff members after India clinched a historic bronze medal at the Tokyo Olympics in 2021.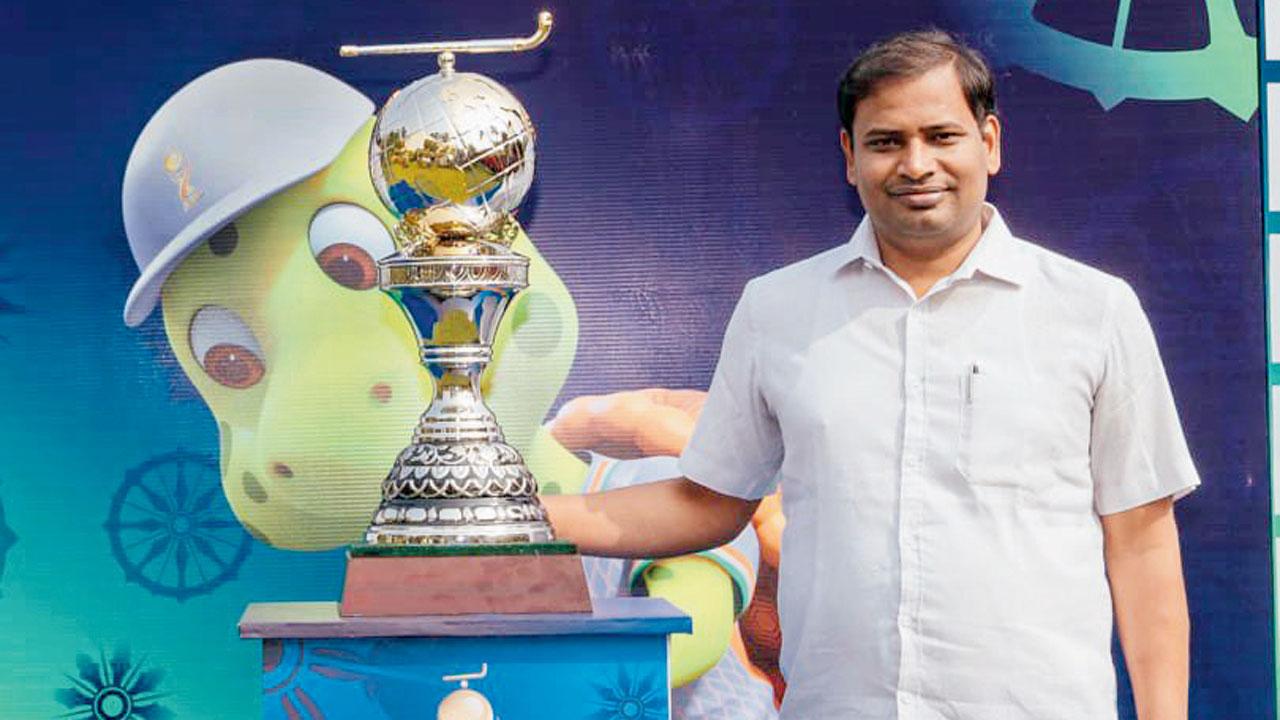 Odisha Sports Minister Tusharkanti Behera
Given these extensive investment numbers it's obvious that Indian hockey's chief sponsors are heart-broken by the team's early ouster from the quadrennial showpiece. "Team India definitely could have performed better, there is no doubt about that. And, just like every Indian hockey fan, we are also disappointed by India's ouster before the quarter-final stage of the tournament," Odisha's Sports and Youth Services Minister Tusharkanti Behera told mid-day on Wednesday.
World No. 6 India lost to No. 11 New Zealand 4-5 via shootout in the Crossover clash on Sunday. This, despite enjoying a two-goal cushion twice (2-0 and 3-1) in the fast-paced encounter. Earlier in the competition too, the hosts were unconvincing in their 2-0 win over Spain, 0-0 draw with England and 4-2 victory over Wales 4-2 in the league phase.    
Interestingly, while most Indian hockey lovers were expecting at least a semi-final or bronze medal-finish from the Harmanpreet Singh-led side, the Sports Minister was hoping for a repeat of India's 1975 World Cup-winning feat here. "We would have loved to see Team India, not just in the semi-finals, but also going on to lift the prestigious World Cup here in Odisha," added Behera. 
Also Read: Skipper Harmanpreet Singh needs to take responsibility
Fortunately for Indian hockey though the benevolent sponsors will continue to support and encourage the team despite their lacklustre show at yet another World Cup (India have won just one title in 14 editions so far). "As sponsors, we stay committed to supporting the growth and development of hockey in our country. We have seen the Indian men's team scripting history by winning a bronze medal at the Tokyo Olympic Games, and we see the potential of this team to do better in the upcoming competitions [India face Japan in a 9th to 16th place classification match at Rourkela today, and a win here will see them compete for the 9th to 12th place fixture on January 28). We have a strong base of young athletes being developed across the state. Odisha has installed 17 artificial turfs in 17 blocks of Sundargarh district with the mission of promoting hockey here and across a few other districts too. This World Cup has exposed our youth to some of the best games and the best teams in the world. I'm sure our young players will go back to their training centres having learnt a lot of new lessons and stay motivated in their sporting journey," concluded Behera.
Wednesday's QF results
>> Germany 4-3 England
>> The Netherlands 5-1 Korea