Khanak Paharia (Gokuldham HS) and Prisha Margaj (RN Podar School), both finished on seven points. However, Kanak, with a better tie-break score of 44 points as compared to Prasha's 43.5 points, claimed the silver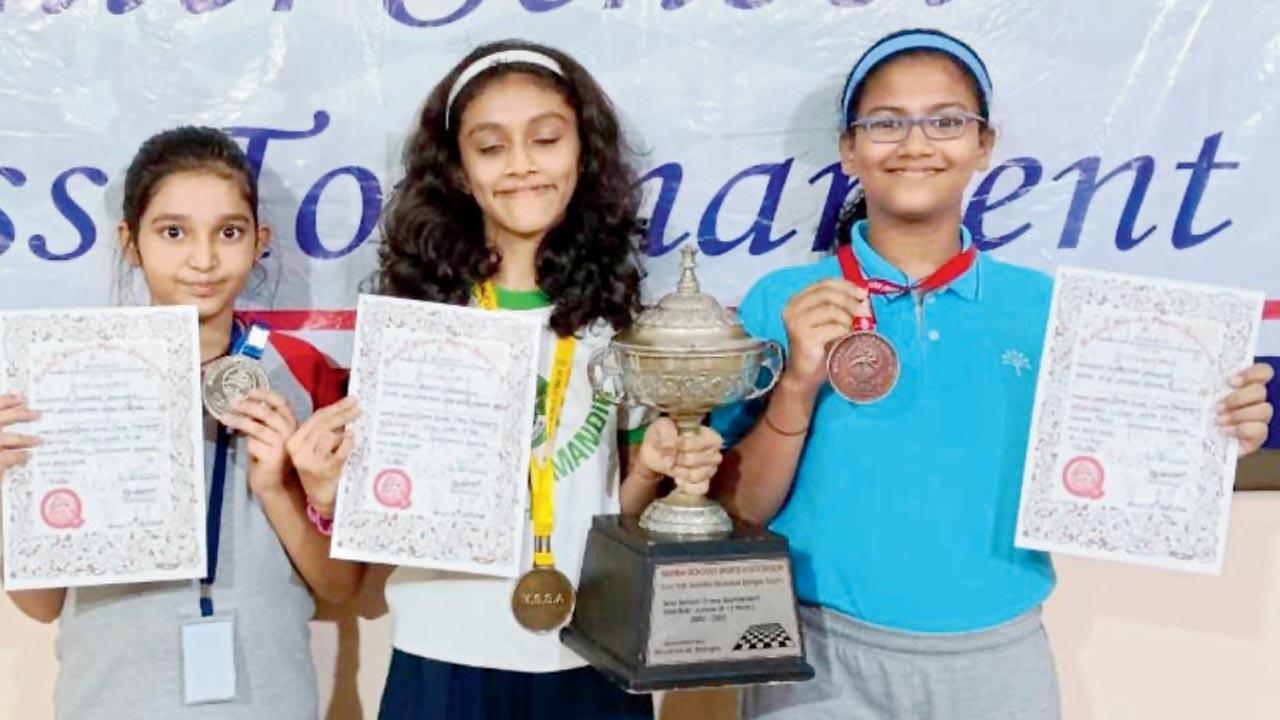 U-12 champion Prisha Kesarwani (centre) is flanked by sliver medallist Khanak Paharia (left) and bronze winner Prisha Margaj
Prisha Kesarwani, 11, of Smt Arya Vidya Mandir (Juhu) won the girls' U-12 title in the 41st MSSA inter-school chess tournament at St Sebastian High School, Chembur, recently. In the eight-round contest, Prisha finished with an all-win record to tally eight points and finish as the sole leader, claiming her third championship gold medal from six podium finishes.
Khanak Paharia (Gokuldham HS) and Prisha Margaj (RN Podar School), both finished on seven points. However, Kanak, with a better tie-break score of 44 points as compared to Prasha's 43.5 points, claimed the silver.
Also Read: Ryan International's Gargi clinches U-16 chess title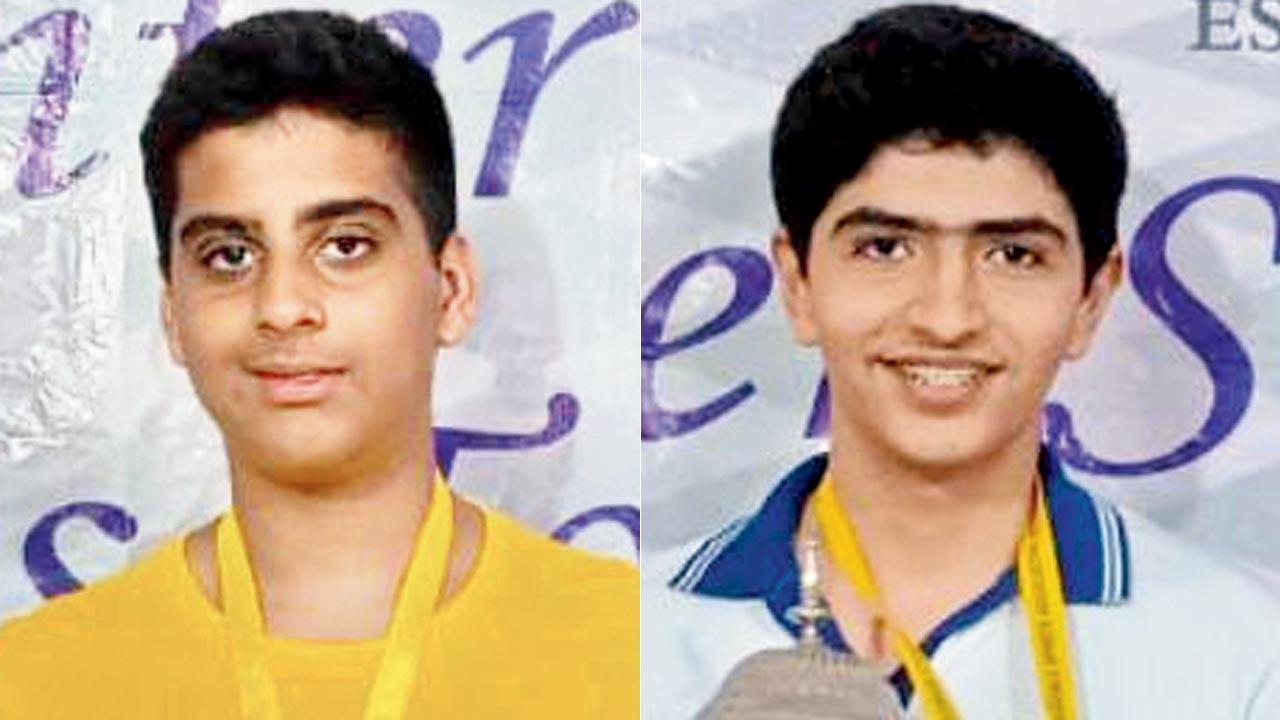 U-14 winner Kush Bhagat and U-16 champion Raahil Mullick
Meanwhile, Kush Bhagat (American School of Bombay) and Raahil Mullick (Dhirubhai Ambani) won the boys' U-14 and U-16 titles respectively. Kush was the sole leader in the U-14 category to take the gold medal with 8.5 points. Aarav Mehta (Jamnabai Narsee) and Dakshil Kajrolkar (Bhaktivedanta Swami Mission), both tallied eight points each. However, Aarav (TB score 58.5 points) and Dakshil (57.5 points) was declared winner on the basis of better tie-break score. 
Also Read: Bengaluru teen Pranav Anand becomes India's 76th Chess Grandmaster
Meanwhile, Raahil was a clear winner with nine points, followed by school mate Vansh Aggarwal (Dhirubhai Ambani) eight points in second position and Dhruv Haldankar (Lilavatibai Podar HS) 7.5 points taking third place.
Results
Girls U-8: 1. Pehel Gada 2. Tvesha Jain (both Greenlawns), 3. Girisha Pai (Children's Academy); U-10: 1. Aadya Patil (SVKM JV Parekh), 2. Mahua Deshpande (CNM), 3. Krisha Jain (Podar Intl); U-12: 1. Prisha Kesarwani (Smt RSB AVM) 2. Khanak Paharia (Gokuldham), 3. Prisha Margaj (RN Podar); Boys U-8: 1. Krishnav Daryanani (Campion), 2. Krishiv Gala (Jamnabai), 3. Jash Shah (Shishuvan); U-12: 1. Maniar Hardik (VCW AVM), 2. Vedanth Karthik (Select School) , 3. Anuj Thakur (OLPS) ; U-14: 1. Kush Bhagat (American School), 2. Aarav Mehta (Jamnabai), 3. D Kajrolkar (Bhaktivedanta); U-16: 1. Raahil Mullick , 2. Vansh Aggarwal (both Dhirubhai Ambani), 3. D Haldankar (Lilavatibai Podar) What do you make of the new Team India jersey for the ICC T20 World Cup 2022?