mid-day recalls an interaction with Rio Paralympics 2016 silver medallist Deepa Malik when she visited our office in 2006; back in 1999 Deepa was told that she had just 5 days of walking left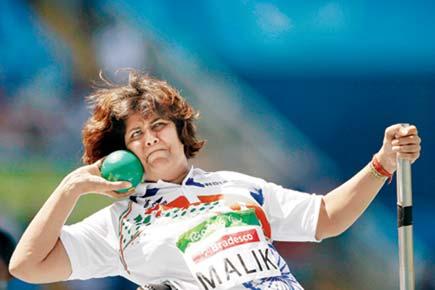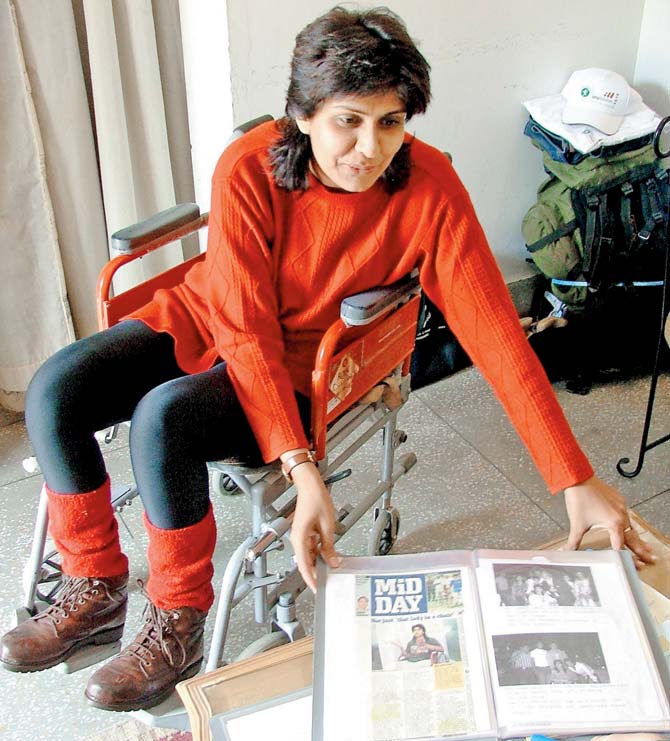 Deepa Malik with a copy of this newspaper after her story was published in 2006
Deepa on Monday created history by becoming the first Indian woman to win a medal at the Paralympics. She bagged silver in the shot put F-53 event with a best throw of 4.61m at the Rio Games.
After reading that report, where the feisty Deepa claimed that she wanted to ride a bike to promote her message that the disabled can do almost anything they wish to and needed funds for a customised bike, Deepa received a call from Vijay Mallya's office almost immediately.
Also Read: I dared to dream and worked hard: Deepa Malik
The tycoon, who is in a ton of trouble currently, sponsored a customised quad (with four wheels) motorbike for Deepa.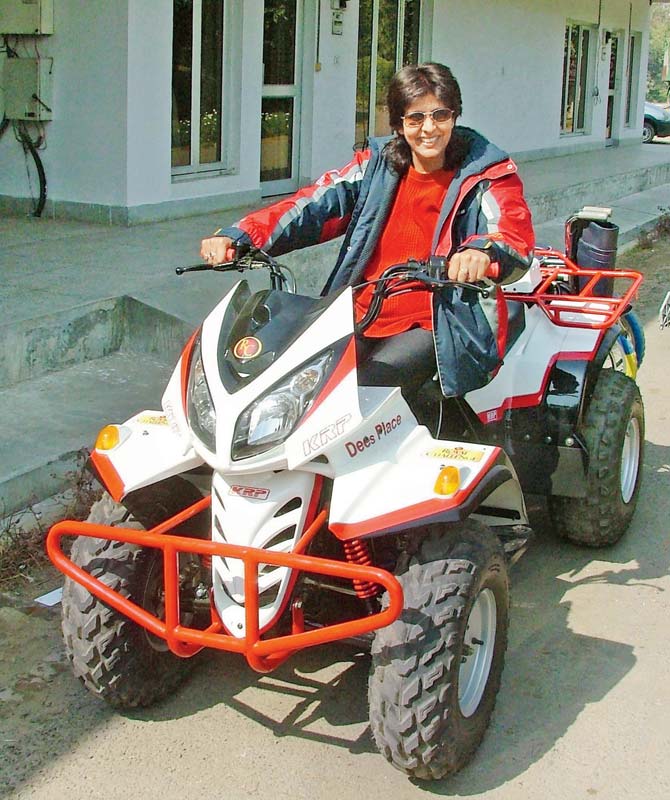 Deepa on the customised quad bike sponsored by Vijay Mallya after reading mid-day's report
"I got a telephone call from his office the day after the piece was printed and was asked if I could meet him," she said then. Deepa went to the Kingfisher First Anniversary party at a city five-star hotel, where she met Mallya. After that meeting Deepa was in touch with United Spirits (Mallya's company) Vice-President Marketing, Alok Gupta. She contacted Kaulsons, bike manufacturers in New Delhi and they started work on a customised, quad bike for Deepa. "The bike and other expenses cost Rs 3 lakh," said Deepa.
Also Read: Haryana to give cash award of Rs 4 crore to Deepa Malik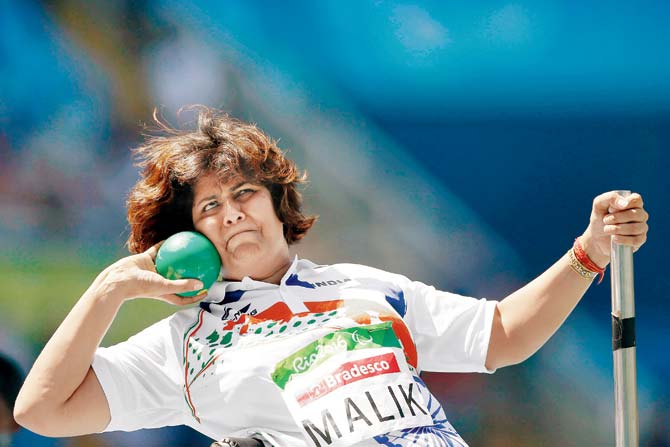 India's Deepa Malik competes during the women's F-53 shot put final event in Rio de Janeiro onMonday. PIC/AP
Here are excerpts of Deepa's June 2006 interview at this newspaper's office.
>> Deepa Malik is the wife of an army man Colonel Bikram Singh Malik and mother of two girls, Devika and Ambika.
>> She lives in Ahmednagar (120 km from Pune).
>> She had said in her interview to this paper in 2006. "I should have been a politician, I take my chair everywhere with me." (By that statement she meant her wheelchair!)
>> Deepa had a tumour diagnosed in her spinal cord in 1977. She was born in 1970. It was surgically removed, after which she had said, "I crawled and literally learnt to walk again."
>> She graduated from Sophia College, Ajmer, and was always an outstanding basketball player and cricketer.
>> After her two daughters were born, she was diagnosed with an Arachnoid's Cyst in the spinal cord. In 1999, Deepa was told that she had five days to celebrate walking. She knew after this surgery, she would become a paraplegic. Deepa underwent an 11-hour surgery, the cyst was removed but her life on her legs had ended.
>> She could not walk but did not use a wheelchair. Her husband tied wires around the house. They put in handles like they use in BEST buses. Deepa used to drag herself around the house holding them. Her sister-in-law told her that "I have weak eyes, I use spectacles. You have weak legs. Why don't you sit in a chair?" That is the day Deepa started using a wheelchair.
>> At that time, Deepa had her own restaurant called 'Dees Place', in Ahmednagar, she had said that the disabled do not want reservations, they just want opportunities like a wheelchair-friendly world.