A travelling medicine exhibition from London re-focuses attention on a 155-year-old temple whose presiding deities offer defense against skin and respiratory ails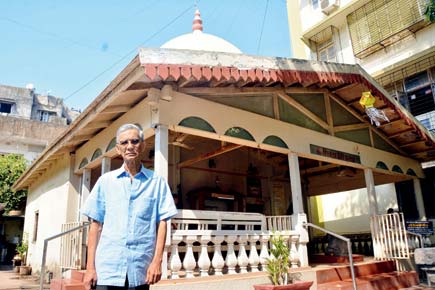 Home to a goddess believed to shield children from measles and smallpox, reads the caption accompanying a photograph of Sitaladevi temple housed in Mahim West. The picture is one of several key displays at Tabiyat, an ongoing exhibition at the Chhatrapati Shivaji Maharaj Vastu Sanghralaya, which tracks the history of medicine and traditional healing practices from around the country.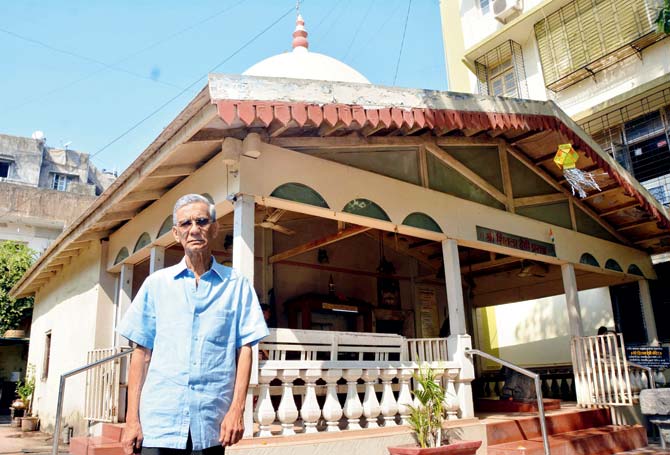 ADVERTISEMENT
The two Sitaladevi images displayed in the Premchand Roychand Gallery (a watercolour on paper from the 19th century depicting the goddess with the broom that can sweep or spread smallpox, and an image from an original Indian drawing dating to 1815 showing her with daggers ready to strike pockmarked men) that stand beside the history of smallpox in early pre-modern India, strike a connect with the temple that sits opposite my home on a road named after the deity.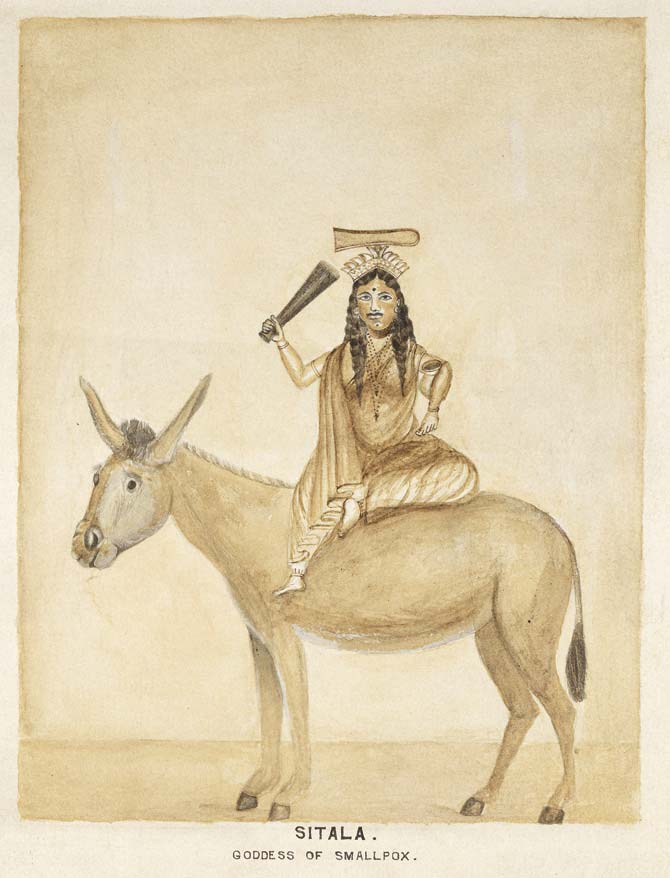 Historically, Sitala was invoked in folk medical 'variolation', where a healthy person's skin was scratched and rubbed with smallpox crusts. The mild infection that followed immunised against more powerful strains. Variolation predated vaccination, immunity through introduction of material from a related disease, cowpox. Vaccination was developed in England around 1800 CE. Since the eradication of smallpox, Sitala has been seen more as a protector of children. Pic Courtesy wellcome Library, London
Notified in the municipal corporation's list of heritage precincts, it is characterized by Konkan-style architecture, and features a domed roof, a grey basalt deepstambh, and load bearing brick masonry walls. The temple complex, believed to have been built around 1860, makes room for six other deities, of which Khokladevi or the goddess of cough cures occupies a small corner.
Deity of specific reward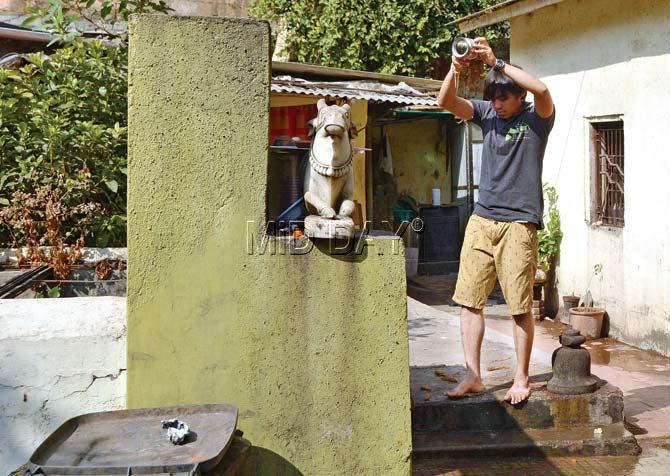 Caretaker Shirish J Mhatre says devotees run water from the temple well over the deity and ferry it home as antidote to use on patients of pox. Pic/Sayyed Sameer Abedi
It was a coincidence that the day I chose to visit temple custodian, Shirish J Mhatre, the front pages of two city dailies had focused on the feared outbreak of measles. It was also Mumbai's coldest January day at 12.6 Celsius, accompanied by a health alert for those with respiratory infections. While the city's tabiyat seemed under attack, Mhatre, 70, remained mater-of-fact about the temple's relevance. "Ever since my family has looked after the upkeep of the temple on behalf of the Gaud Saraswat Brahman Trust, people sprinkle water from the temple well on to the goddess and recollect it to use as an antidote for patients. There is the belief that this water, depleting every passing day, cures all skin-related afflictions," he says, adding that unfortunately his family has no records surrounding the temple's role in the city's medical history.
Given Mumbai's smog, Khokladevi receives close to 150 devotees a day, seeking relief from chest congestion and lung maladies. They offer her a peculiar prasad of flour and salt. The first biography of Mumbai, Mumbaiche Varnan, written by Govind Narayan Madgaonkar in 1863, makes a mention of Khokladevi in the list of village deities with strange names and specific rewards.
The myths associated with Sitaladevi have a wider reflection in old and recent books, ranging from The Hindu Temples of Bombay by K Raghunathji (1895) to Firoz and Rashmi Ranade's Mahima Mumbaicha (2004). The Internet and social media carry YouTube videos revering the cool goddess who once cured small pox and is now perceived as a deity combating skin-related complications. Tabiyat's curator Ratan Vaswani's interest in Sitaladevi folklore led him to locate the deity in the context of traditional healing practices.
His interest in the Mahim shrine was evoked by two exhibits from London's Wellcome Library housed in the Rare Materials Room. "It is obvious that fear of now-eradicated smallpox led to reverence, which in turn led to the worship of a personified deity, Sitala. That process struck me as similar in its trajectory to the development of snake worship." Vaswani interacted with Mumbai-based colleagues who narrated stories of their parents taking them to Sitaladevi after they had contracted chickenpox. "That reinvention of the deity — not as a dreaded figure but as protector of children — and of course, the Mumbai connection, led me to ask our photographer to go to the temple for a shoot."
Oasis of assurance
The temple continues to play a vital community role. As custodian, Mhatre confirms that word of mouth brings Muslims, Christians and of course, Hindus to the deity in times of a medical crisis. He agrees that a large section of devotees belong to the disadvantaged sections. However, his interactions with them have demonstrated that the idea of a temple such as this offers solace in a city where getting by is a challenge.

Sitala, goddess of smallpox, is ready to strike with daggers. Her warriors bear weapons too. Drummers and young men offer tributes, acknowledging her power. On the far left stand pockmarked men. Around their waist, bells alert others to stay away. On the far right, young women carry offerings in gratitude for lives and beauty spared. Pic Courtesy wellcome Library, London
Mental health researcher Dr Bhargavi Davar agrees with Mhatre that institutions like Sitaladevi play a more vital role in mental rather than physical health defense. Davar is director of Bapu Trust, a pan-India advocacy and research outfit that works towards restoring the dignity and autonomy of persons with mental illness by reforming outdated laws. Her research, Health and Healing in Western Maharashtra: The role of traditional healing centers in mental health service delivery, revealed that a chant or a prayer activates a brain spot that plays a part in recovery. "We found that when the thought and practice of God comes into a person's life, the person feels more hopeful and safe. Like the Hunger spot, the Faith spot also exists and needs stimulation." She sees temples as wellness centers that promise serenity in a chaotic metropolis.
History scholar and former faculty member at the St Xavier's College, Deepak Rao feels Sitaladevi temple is more of a tranquil spot than a pilgrim destination. "Unlike other temples which are seats of political power with security contraptions, Sitaladevi has a no-frills accessible air. Not renovated for long, it retains an old-world charm."
In fact, the temple's compound was a peaceful refuge even during the thick of communal riots in the 1990s when Mahim saw one of the worst attacks.
Tabiyat underscores Mahim's Sitaladevi as a unifier — a deity co-existing with the Makhdoom Ali Mahimi dargah on one end and Our Lady of Victoria Church on the other. For a goddess once worshiped by the Kolis, then taken over by a Brahman Trust, and now visited by those from all faiths, Sitaladevi is an icon befitting the city it embraces - uniting and cosmopolitan.