The style over hygiene debate kicks off as the beard continues to trend in 2018. How are Mumbai chefs with trendy fuzz dodging the worst culinary faux pas?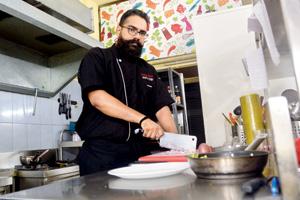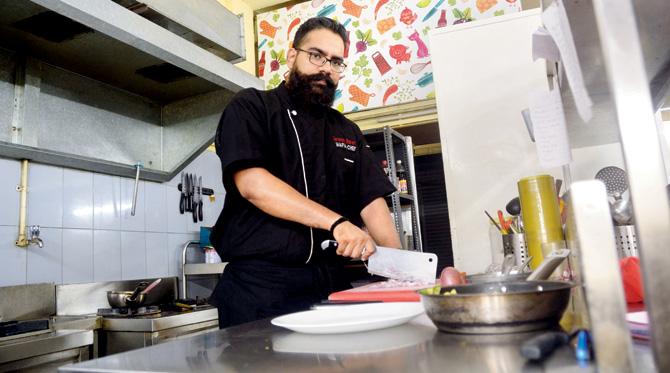 Devansh Jhaveri, chef founder, Mafia Chef Uses: rubber band and beard net Pics/Sayyed Sameer Abedi
A few years ago, at a famous Bandra chaat joint, we sat with a friend, gorging on a plate of sweet-spicy dahi batata puri, when a two-inch curly strand was spotted lazing in a dollop of yogurt. Appetite vanished, we pointed it to the waiter, who picked it with a spoon and walked away. Two years ago, when Washington Post carried an article on the arrival of the Michelin Guide to DC, they supported it with a picture of Nicholas Stefanelli of Masseria plating a dish.
The next day, the newspaper's office was flooded with calls from readers concerned about hygiene at the famous Italian cookhouse. When we bring this up with chef and archaeologist Kurush Dalal, who runs a popular catering service, quotes an anecdote from Anthony Bourdain's book, A Kitchen Confidential. "I was telling my staff, that according to Bourdain, after an end of a long shift, when you travel in a crowded underground, a space mysteriously clears around you. 'Seth, yeh sachh hai,' a member of Dalal's staff piped. Even the crowded Mumbai local has a threshold for odour. Sweat and the dense aroma of food hangs on you like second skin. Now imagine what steam, heat, oil and vapour can do to facial hair."
However, Dalal argues that the issue is one that primarily concerns line chefs since those concerned with catering units cook in larger utensils, which don't require you to lean into food pots. Unless a strand gets baked into a pastry or pizza, a chef at the pass is most likely to run an eye over dishes before they are picked up by service staff at the counter. "Long hair falls easily, and most chefs keep a half inch to a manageable inch-long beard, so it's not all that rampant," he argues.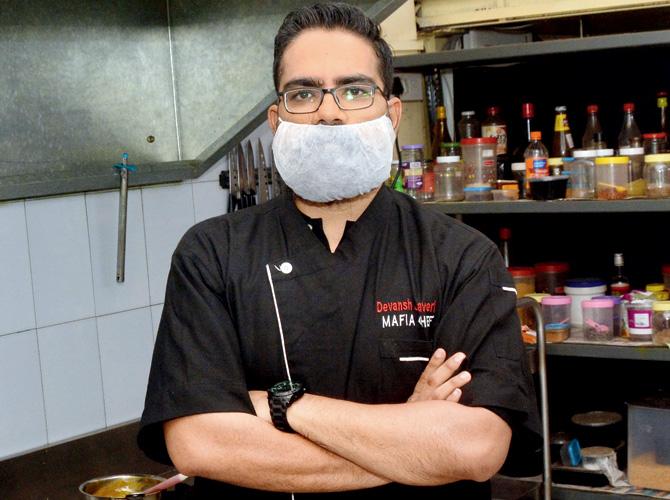 Cleanliness is Godliness
For Grand master chef of India and Padma Shri Imtiaz Qureshi, the kitchen is a holy place. "Kitchen ko wohi aadar diya jaata hai, jo mandir ya masjid ko (A kitchen is given the same respect a temple or mosque is). The first respect is through cleanliness. Nails should be trimmed and the moustache should not touch water when you raise a glass to your lips. And the length of a beard should be such that it doesn't shed hair. At ITC, as professional chefs we followed the no-beard rule, limiting it to a stubble at best," says the man, who belongs to the family of khansamas for Mughal rulers and served ITC Hotels for 39 years.
On his social media profile, Devansh Jhaveri calls himself a beard enthusiast. He is the man behind Mafia Chef, a multi-arm culinary firm that makes gourmet food items and designs restaurant menus. In fact, the brand logo is his mug, handlebar moustache and thick chin fuzz in place. "I brush my beard to clear out lose strands before entering the kitchen. When I am cooking, I use a rubber band to tie it in and wear a beard net," says Jhaveri, adding that while some chefs prefer to tie a cloth around their chins in the hot kitchen, he relies on beard nets that he requests friends to pick up from travels abroad. It gets tricky when a member of the service staff decides to sport chin hair. "It would give the floor a hospital feel, won't it? So, it's best to stress on self-hygiene and grooming across the board," says Jhaveri.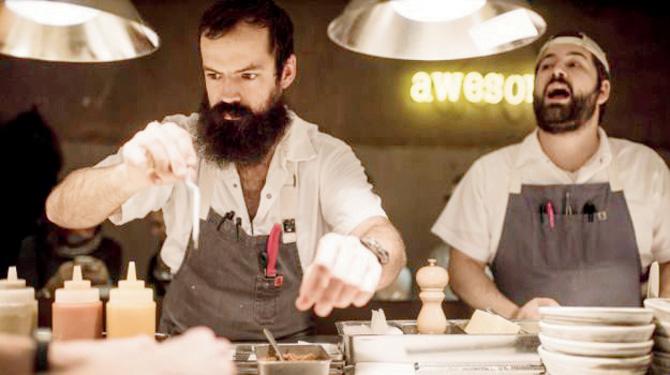 The photo published in the Washington Post showed chefs with uncovered hair and beards that had readers expressing concern about hygiene. Pic/THEWASHINGTONPOST
Hands off, is Pablo Naranjo Agular's mantra. Over the years, he says he has trained himself to resist touching his beard while in the kitchen because there is nothing like being over-cautious. "Experience gives you that ninja eye that will spot a hair in the distance because it is, after all, one of our worst nightmares!" says the executive chef and pattisserie and café Le 15. Agular's daily regime includes washing his beard and brushing it to remove extra hair. "I use good quality grooming products to keep it clean. But what works best is, no touching."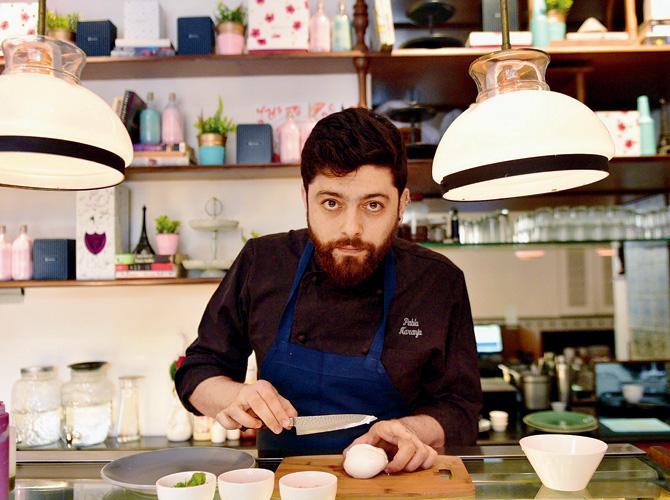 Pablo Naranjo Agular, executive chef, Le 15  Uses: Brush, grooming products. "But what works best is no touching." Pic/Bipin Kokate
Responsible fashion
Blogger and gourmet consultant Nikhil Merchant, who has personally given in to the chin hair trend, says some chefs also prefer to shave the hair on their forearms. "Not because they are worried about shedding hair into food but because they are concerned of singeing it while cooking."
He says, these days, chefs are stars of the culinary world. Making a style statement is part of establishing a personality in the kitchen. It's commanding and exudes masculinity. "The beard has made a comeback," he thinks. Merchant's own regime is simple. Wash your hands and face before starting to cook, and keep the beard short. A weekly trim, monthly shaping, and regular shampooing should do the trick, he says. "While there are a multitude of grooming products available, including beard wax and oils, I use homemade coconut oil and a regular shampoo. This ensures loose follicles are done away with and you have a nice growth which stays put."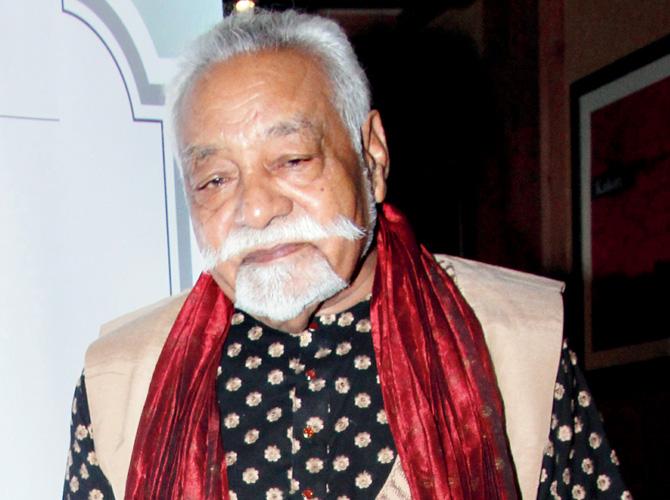 Padma Shri Imtiaz Qureshi
And then, Dalal, giving in to his passion for research, throws us a googly. "In the early 21st century, a survey in America concluded that 80 per cent cases of the time, the hair spotted in food at restaurants belonged to the patron. Don't you think we are making an issue out of nothing?"