A sister, a father, and children - with no connection to each other - manage to say in the face of grievous loss what most are unable to say even for trivial matters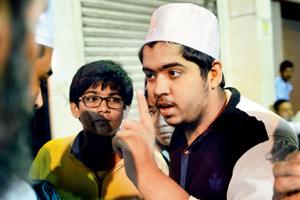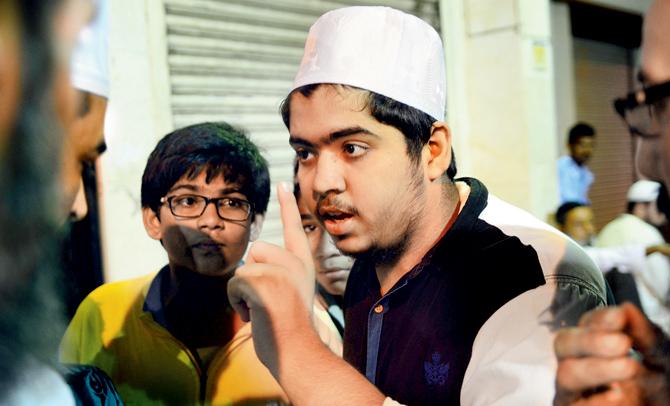 Nouman Sabuwala's father Salim was killed in 2015 when lawyer Jahnvi Gadkar's Audi rammed into the taxi Salim was in. Gadkar is out on bail, and Nouman hopes that justice will soon be served
It was the first case that, in a sense, brought to national consciousness the average Indian's struggle for justice against the all-powerful neta. On April 30, 1999, Jessica Lall was shot dead at a party at a New Delhi farmhouse by Manu Sharma (son of then Congress MP from Haryana Venod Sharma) for refusing to serve him a drink. Though a public shooting, the case saw several twists, with 32 witnesses turning hostile and a trial court acquitting the accused because the prosecution failed to build a case that stood its ground.
By now, it was already February 2006. Later that year, the case was appealed at in the High Court and, on December 15, 2006, Sharma was found guilty. Five days later, he was sentenced to life imprisonment.
For the last 15 years, Sharma has been in jail. Nearly two decades after one shot from a gun changed her life, Jessica's sister Sabrina - who fought for justice - has responded to a letter sent to her by Tihar Jail where Sharma is serving his sentence that she has no objection to him getting bail. More than that, Sabrina, said that she has forgiven Sharma.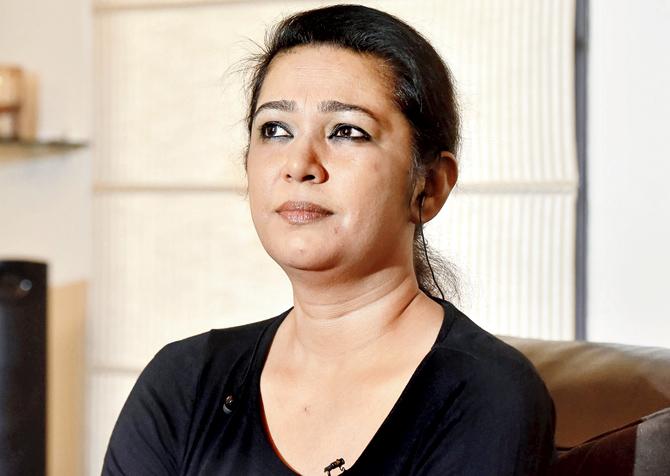 Nearly two decades after Manu Sharma killed her sister Jessica Lall, Sabrina says she has forgiven Manu Sharma and would not object if he got bail. She says, for her, justice is a self-healing process. Pic/Getty Images
Understanding forgiveness
Forgiveness often hits the headlines. If only, because it's so difficult to fathom. Before Sabrina, it was Congress scion Rahul Gandhi earlier this year who announced that he and sister Priyanka had "completely forgiven" LTTE chief Vellupillai Prabhakaran, their father Rajiv Gandhi's killer. But, what is forgiveness and what does it entail?
This is what Dr Loren Toussaint, a professor of psychology at Iowa's Lurther College has been studying since 1999. Dr Toussaint who spearheads the college's The Forgiveness Initiative at the college's Laboratory for the Investigation of Mind, Body, and Spirit, tells mid-day over email, "forgiveness means that you replace negative thoughts, feelings and behaviours you have toward an offender with positive thoughts, feelings, and behaviours. Based on one's faith, morals, or values, forgiveness might mean something more and could also have deeply spiritual meaning."
Asked what forgiveness meant to her, Sabrina tells us. "To me it meant, healing my own self. When you forgive somebody, you let go of a lot of stuff that you've been holding on to." She adds, "In that regard I've been building myself up. When you pray and think of your departed dear ones, you realise that you have held on to a lot of resentment and anger. I think I just came to a point where I needed to let it go."
Scientific research into the subject also proves the point. "People who have forgiven often report that they feel lighter. They suggest that a heaviness or weight has been lifted. Forgiveness changes your outlook on life and even your perception of ordinary daily hassles and struggles. It can even change functioning in many areas of the brain related to higher thought, cognition, stress and pain." And, while those who forgive feel better, mentally and physically, the effects are not limited to just them. "Perpetrators who feel forgiven and in turn forgive themselves are also very likely to experience improved health."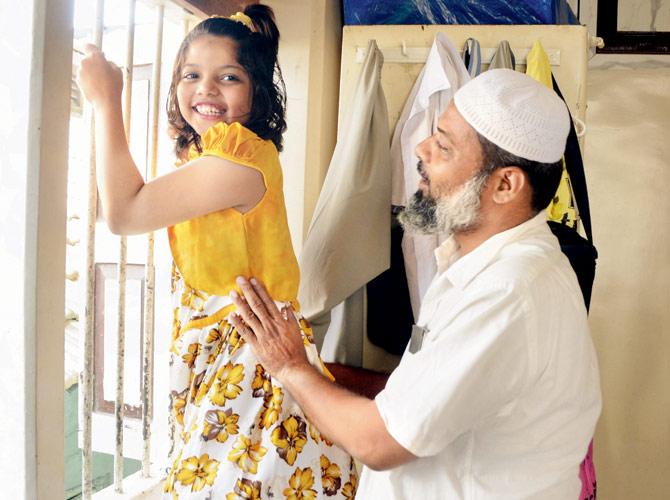 Faizan Kapadia with daughter Hazequa Kapadia. Last year in March, Hazequa was hit on the head by a frying pan that fell from a highrise in Mumbai Central. While investigations have reached a deadend, Faizan says he's ready to forgive the guilty. Dr Toussaint says, forgiveness can be independent of justice. Pic/Sneha Kharabe
Time, and age, heals
Sabrina says the idea of forgiveness has been "working on my mind for the last few years." "I was never baying for blood. All I wanted was that justice is served and that he [Sharma] should be punished. The quantum of punishment wasn't important." She adds that in the past, friends and well-wishers asked if she'd be okay if Sharma was let out on bail. "And I said yes, I will be okay with it."
"I have been working on this [forgiveness]. I can't pinpoint a particular time when I felt that I needed to forgive, but it is a process that one has to go through."
Being able to forgive someone, says Dr Toussaint, is most likely to happen when one is in a relaxed and peaceful state. "Often when someone hurts you, it's hard to stay calm but the important point here is to allow yourself time to calm down and then eventually consider forgiving. Often, relaxation, prayer, and meditation can be helpful to get you in the right state of mind to forgive."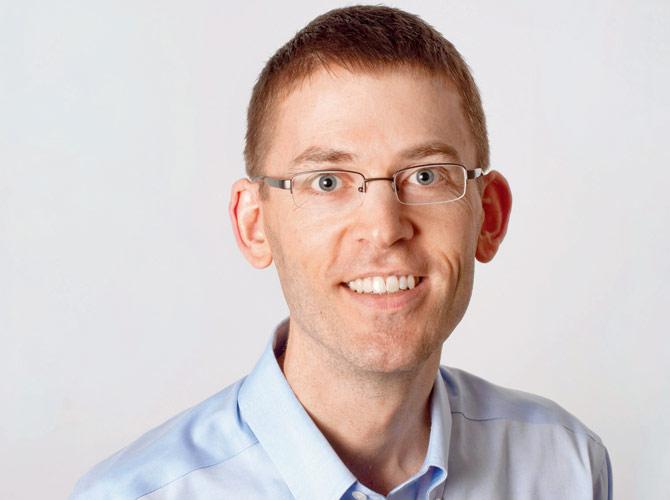 Dr Loren Toussaint, professor of psychology
But how much time does it take to reach that state? Do certain actions take more time to forgive than others? While minor offences are usually forgiven much faster, Dr Toussaint says, "There is a natural decay of unforgiveness that follows a logarithmic function over time. Lots of reduction of unforgiveness occurs in the first two to three months."
Age, also plays a factor. A 2012 report titled "Do Agreeableness and Neuroticism Explain Age Differences in the Tendency to Forgive Others?" in the Personality and Social Psychology Bulletin by Marianne Steiner, Mathias Allemand and Michael E. McCullough, investigated the hypothesis that age is positively related to a tendency to forgive others. The findings were: "Older adults were, on average, more willing to forgive others than middle-aged and younger adults because they were also more agreeable and less neurotic... As a consequence of increasing life experience and expertise, individuals may become more experienced, confident, and emotional stable, which might increase the tendency to forgive."
Has justice been served?
Research, says Dr Toussaint, has shown that when people are thinking about or engaging in forgiveness, brain areas of higher thought and emotion are activated. These tend to be parts of the front lobe. For Sabrina, forgiving was easier because she felt justice has been served. But, when that isn't the case, finding forgiveness isn't easy.
In June 2015, Chembur based lawyer Jahnavi Gadkar rammed her Audi into a taxi, killing two people, after driving on the wrong side of the road on the Freeway in a drunken state. She is currently out on bail. The son of Salim Sabuwala, who was killed in the accident, Nouman, says, "We have suffered a lot because of Gadkar. And she should not go free. She should be should be convicted and sentenced."
But, it is possible, says Dr Toussaint for justice and forgiveness to be truly independent. A case in point is that of Mumbai's "tawa" girl, nine-year-old Hazequa Kapadia. On March 31, 2017, a frying pan from a Mumbai Central highrise fell on Hazequa's head, cracking her skull and sending her life into a spin of coma, ICU and rehabilitation that lasted a year. In an interview to mid-day on April 15, Hazequa's father Faizan, while talking of how his daughter's personality has changed, said, "We are ready to forgive the person who did this to our daughter." This, even though no one from the building, Danish Villa, has stepped forward to admit their mistake. The case that the cops pursued reached a dead end.
"Often, getting justice cannot fully restore what has been damaged. Sometimes victims are hurt in ways for which there is no true justice. In these cases, it's important to know that forgiveness is an option that may help victims cope. It's also important to note that sometimes, when justice is done, folks still cannot forgive. They are truly independent experiences. Justice doesn't cause forgiveness to be easy any more than forgiveness brings about easy justice."
After-effects of an apology
An apology, can be a quick way of getting forgiveness. But, it must be a genuine one. "Even young children can detect inauthentic apologies and these do not help with forgiveness. If you want to be forgiven, the best thing to do is apologise and try to set things straight if possible." In this case, can one practice and enhance one's ability to let go of the past in a positive manner? Dr Toussaint says yes, even though it's not an easy skill to acquire. "It starts with the desire to want to be a more forgiving person. Most things that we become good at are those we do every day, so try to practice forgiving even the smallest wrongs on a daily basis."
Also Read: Jessica Lall Case: Court To Hear Perjury Complaint Against Shayan Munshi On Aug 28
Catch up on all the latest Mumbai news, crime news, current affairs, and also a complete guide on Mumbai from food to things to do and events across the city here. Also download the new mid-day Android and iOS apps to get latest updates