Says singer Keerthi Sagathia who loves to experiment with his music and has recently launched his new single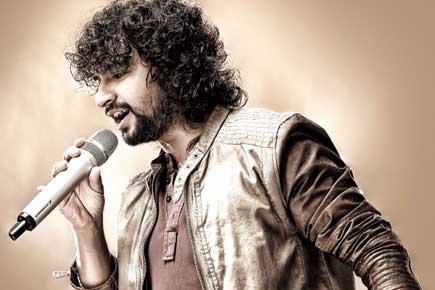 Keerthi Sagathia
From being a contestant in a TV reality show, Fame Gurukul (2005) to working with directors such as Ram Sampath, Vishal-Shekhar, Sachin-Jigar, Sajid-Wajid and AR Rahman, Keerthi Sagathia, son of renowned Gujarati folk singer Karsan Sagathia, has indeed come a long way.
From the progressive rock Switty Switty of Delhi Belly to the soulful Tum Tak in Raanjhanaa, his effortless experimentation with different genres has helped him create his own space in Bollywood. He has come up with his first independent single called Dil Bhara Nahi which released online last month. sunday mid-day talks to the singer about his music.
Excerpts from the interview:
Q. Tell us about your first independent single.
A. Vipin Mishra, who won the National Award for his background score in the 2011 short film, Narmeen has composed and penned Dil Bhara Nahi. It's a simple song set in contemporary music. Ace photographer Subi Samuel has made his foray into music video direction with
this album.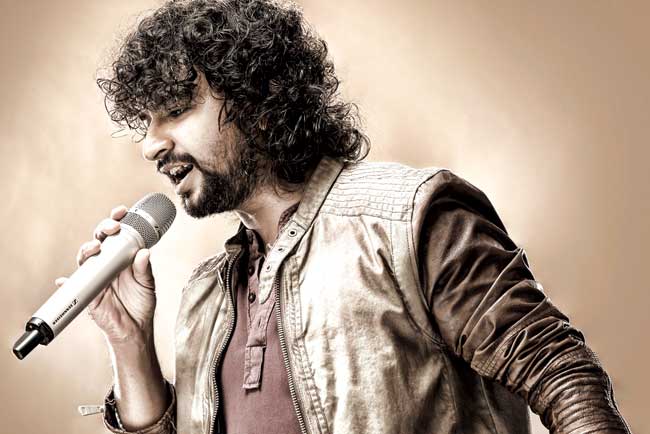 Keerthi Sagathia 
Q. Nobody really makes music videos these days. What prompted you to shoot one?
A. There is no fun in playing it safe. If this clicks, then I hope it might trigger some interest in independent music.
Q. You are a trained classical singer. How does it help or hinder your prospects in Bollywood?
A. Folk singing is my inheritance and semi-classical is what I have been trained in. Initially, it was a huge challenge to prove to the industry that I can sing different genres. Thanks to ad films and jingles, I got introduced to music directors such as Ram Sampath, Vipin Mishra and Ranjit Barot who were willing to experiment with my voice.
Q. We don't have one singer for one particular hero anymore. What is your take on that?
A. The industry has evolved. Earlier, not too many singers were accepted. But now music directors are open to experimenting with different voice textures and styles, and that is really a good thing.
Q. What according to you is your biggest strength and weakness as a singer?
A. My strength is my range and I can adapt to any kind of singing. Sometimes this turns out to be my weakness too...
Q. Which project do you consider as a turning point in your career?
A. It has to be Delhi Belly! I had three songs in the movie and each was totally different from the other. Till date, many people do not believe that I sung Switty Switty, Nukkadwale Disco and I Hate You!
Q. Where do you see yourself five years from now?
A. I want to concentrate more on independent music. I am also dabbling in music direction. But I am here to stay in Bollywood. I am doing a Sufi song in Neeraj Pandey's next.