Remembering Soli, the Parsi batsman, whose 61 in the first innings of a Brabourne Stadium-hosted Probables v Possibles cricket match 90 years ago, earned him a place in the Indian team for their first-ever Test match held on June 25, 1932, at Lord's in London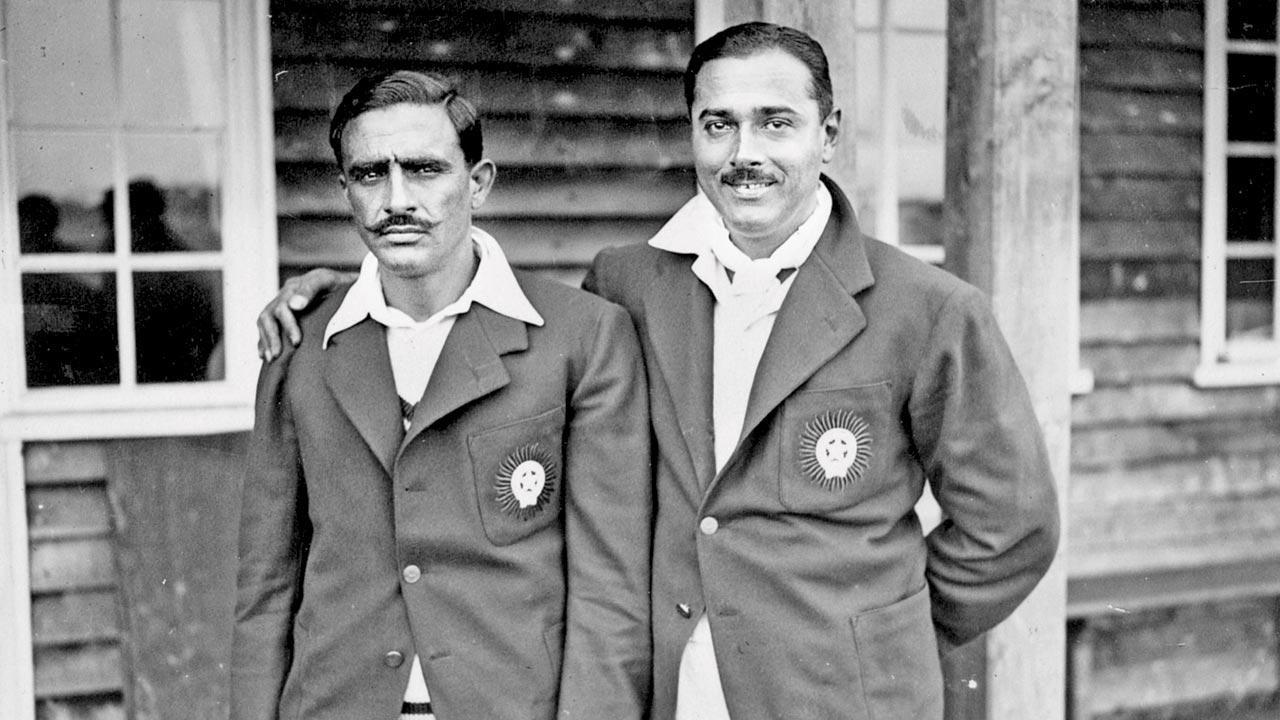 SMH Colah (right) with teammate Gul Mohamed on the 1932 tour of England. Pic/Getty Images
Mumbai has gone down in the record books for producing the maximum number of Test players. The count is at 72, the latest being Shreyas Iyer, who scored a hundred on debut against the touring New Zealanders recently. 
However, this list doesn't include Sorabji Hormasji Munchersha Colah or SHM Colah, who represented Mumbai in two first-class games but played the Ranji Trophy for Nawanagar a couple of years after making his Test debut. 
Next weekend will mark 90 years for Colah's match for the Probables against the Possibles held in the build-up to India's historic Test tour of England later in that year. Colah top-scored with 61 in the first innings which gave the selectors good reason to pick him for India's 1932 odyssey.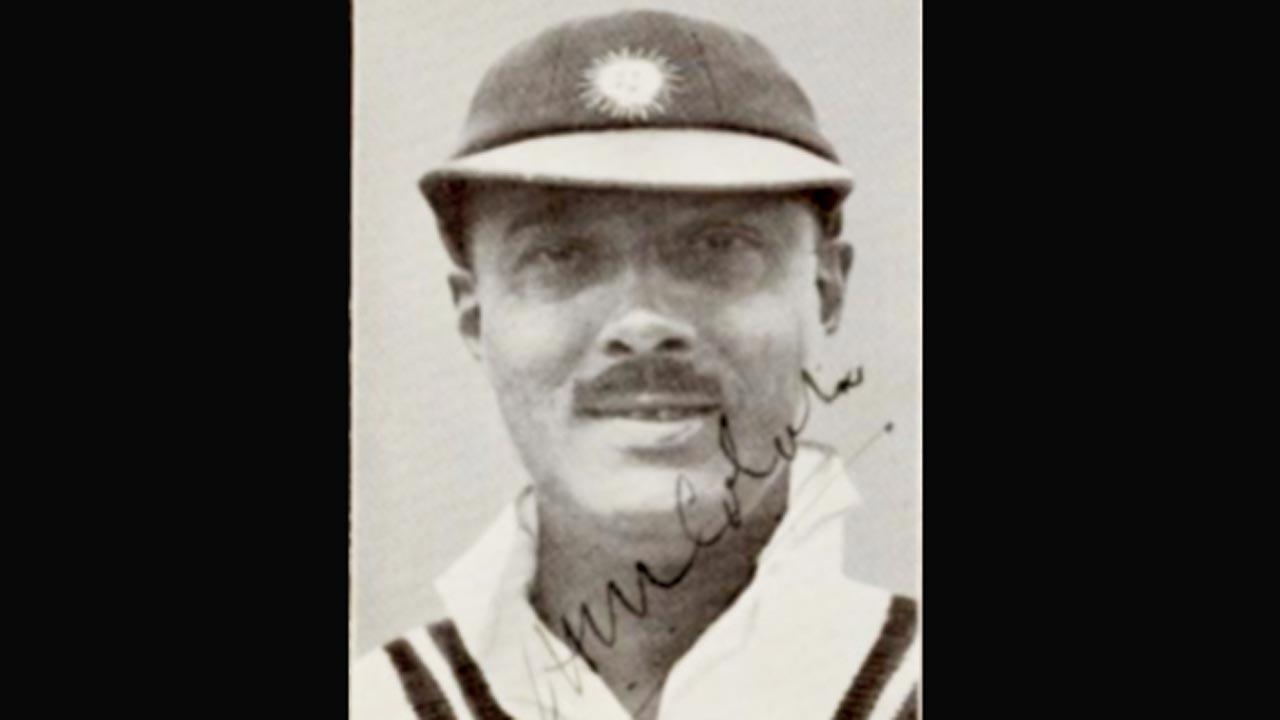 A signed image of SMH Colah
"My father's early days were spent in Bombay, separated from his parents who lived in Kohlapur where his father Homi [Hormusji] was a Superintendant of Textile Mills. He was looked after by his grandparents, aunts and uncles," informed the former Indian Test cricketer's son, Manchi S Colah from California.
Incidentally, apart from the Mumbai cricket and its heydays of Quadrangular (later Pentangular), Colah was also the first Test cricketer from another iconic institution of the city, St Xavier's College , years before they produced prolific Test cricketers like Rusi Modi, Polly Umrigar, Nari Contractor, Sunil Gavaskar and Ashok Mankad.
Manchi, who too had completed his school and college from Xavier's, remarked, "Soli [Sorabji] enrolled at St Xavier's High School, where he took to cricket and played for the school team, captained by his great friend Dolly Kapadia. If I can remember correctly, they won the Harris Shield sometime around 1915. Soli then went on to St Xaviers College, where his love for cricket intensified, and he dropped out after only a year—took a job with the Imperial Bank, which of course, had an outstanding cricket team that included his great friend and former Test cricketer from Mumbai, LP Jai."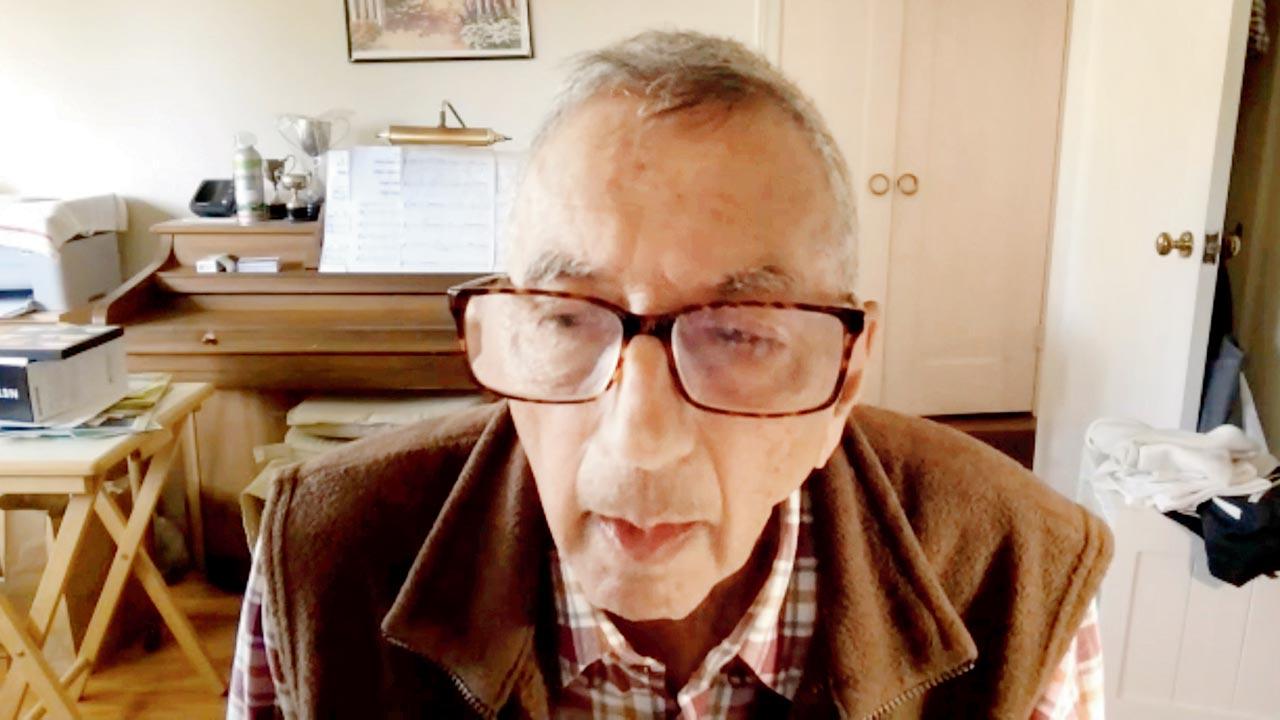 SMH Colah's son Manchi
The Xavierite's consistent performances in Mumbai cricket too earned him a berth in the England-bound Test team of 1932. As per historical records, the philanthropical Parsis in Mumbai were the first "natives" to embrace the British-invented gentleman's game on this corner of a foreign field. Colah, who was inspired by arguably the greatest Parsi to wield the willow, Dr Mehallasha Edulji Pavri, followed in the footsteps of his physician mentor to become the torch-bearer of the community in cricket when the subjugated nation under the British Raj acquired Test status from the then Imperial Cricket Council (ICC).
The superstitious right-hand batter, who "always batted with an old unshelled almond [from St Xavier's College days] in his trouser pocket," scored 22 and 4 in the historic 1932 Lord's Test that saw All-India going down fighting before putting up a brave fight. "Years later in 1954, I met an Indian amateur cricketer in London, who had mingled with the 1932 Indian team, and had been present at the match. He recognised the name Colah at once and said, 'That day your father was at the top of his form, and he would have made a hundred if not for his impatience; he was seething mad at seeing Nayudu scratching around like a hen, instead of playing cricket and Soli would show him how to play!' How I wish he had kept his cool in that very first official Test match," recalled the 85-year-old US citizen, who was one of the earliest IT professionals from India in Silicon Valley after earning engineering degrees from London University and Stanford University.
Tall and burly Colah, dubbed as the "Adonis of the team" by the English press, was an outstanding fielder and plucked two catches at Lord's. Wisden's 1933 edition reported that his throw from the far-field was "the answer to a wicketkeeper's prayer" and that "no English player threw in as beautifully as Colah except Bill Voce."
"Soli was one of the first Indian cricketers to recognise the importance of fielding early in his career; he would practice for hours at the Parsee Gymkhana ground by having the maalis (groundsmen) hit the ball around the field so that he could practise running in, collect and throwing the ball to the wicketkeeper. Few players in those days took the trouble. The maalis were rather gratified to see 'Colah sahib' scrambling after their free shots," Manchi recalled.
A prolific and passionate tennis player as well, Colah paid a visit to the All England Club to watch the 1932 Wimbledon Championships and "was delighted to see some of the best players of the time such as Fred Perry and Baron Gottfried von Cramm [Germany's best tennis player until Boris Becker and Steffi Graf came along in the 1980s]."
However, the temperamental cricketer didn't quite see eye-to-eye with his first Test captain Nayudu during the pathbreaking sojourn of 1932. "My father did well, collecting some 1,300 runs overall, including some 935 runs in first-class matches—again, mean old CK Nayudu saw to it that Soli (and others whom he disliked) didn't play enough first-class fixtures to get their thousand runs! On the ship returning to India, after a heated argument, Soli threatened (probably with Amar Singh) to throw Nayudu overboard."
However, a capricious Colah made the cut to the playing XI of India's historic first-ever home Test against England in 1933 at his hometown of Mumbai. He made 31 and 12 coming lower down the order. In that match, he also picked up an injury that ended his Test cricket career even though he remained a pillar for Western India, Nawanagar and Bombay during an illustrious first-class career from 1922 to 1942.
"Soli was invited to the 1936 [England tour] trials, but my mother had an extremely complicated Caesarean delivery [for my birth in January 1936], and she took a long time to recover. So he was fortunate enough to miss the tour that was eventually a near disaster."
Manchi, who claimed to have been discouraged by his parents to play the colonial game as they didn't see any future in it, recounted, "My father's philosophy was best expressed by the lines he often quoted with a slight modification from the original one uttered by renowned American sports-writer Grantland Rice: 'When the great scorer comes to write against your name, He will not ask how many runs you have made, but whether you have played the game well.' "
 
The writer is an international media professional & published author