Facebook's announcement to officially back Metaverse is good news for Indian tech startups who've been gradually entering the augmented reality scene inspired by virtualisation of life in the pandemic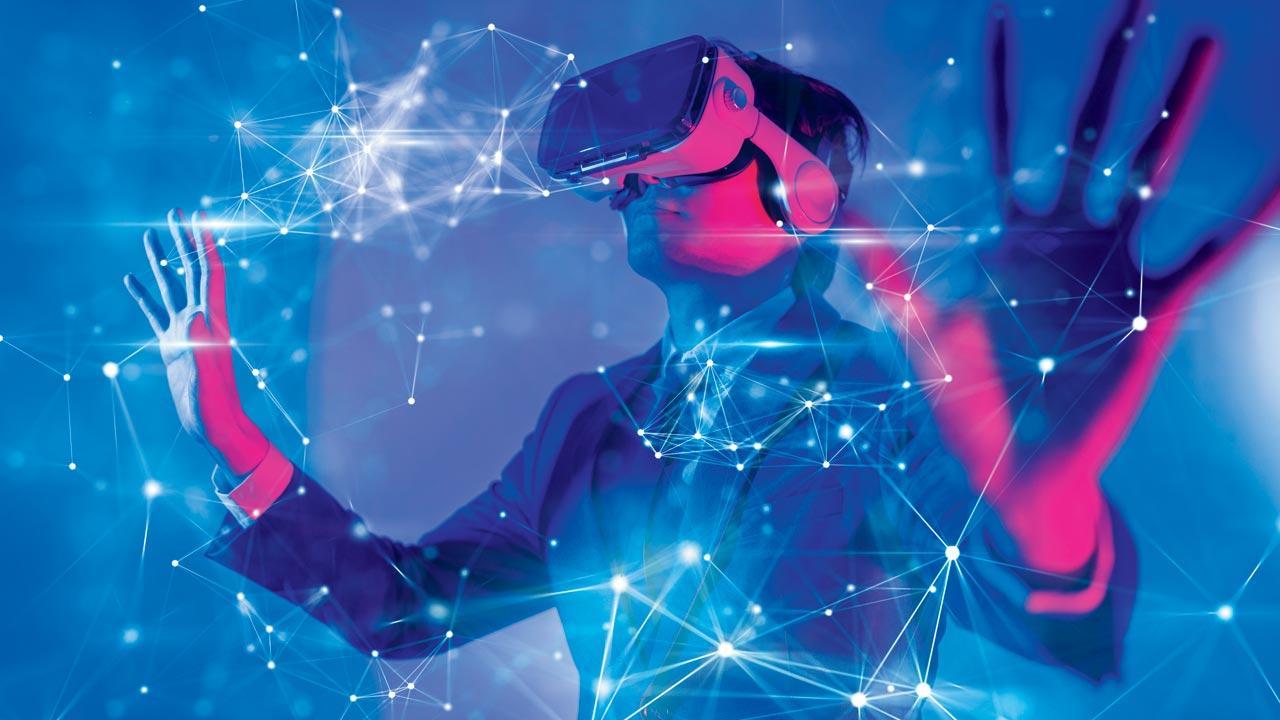 Pic/iStock
It's like how things were in 1983, when the Internet came into being, and no one knew what was going to happen with it. But we were all making a go at it," says tech entrepreneur Krishnan Sundararajan, referring to the curiosity around "Metaverse", a term that was first discussed In 1992 sci-fi novel Snow Crash, but made it to headlines last week, when Mark Zuckerberg announced rebranding Facebook as "Meta".
Though the company will now be known by its new corporate name, its social media platforms, Facebook, Instagram and WhatsApp,  used by billions the world over, aren't part of the name-changing exercise. The idea, as Zuckerberg, co-founder of Meta Inc, explained in his keynote address on October 29 on Facebook Virtual Reality Labs, was to steer the company beyond traditional social media and build interconnected experiences as part of the Metaverse.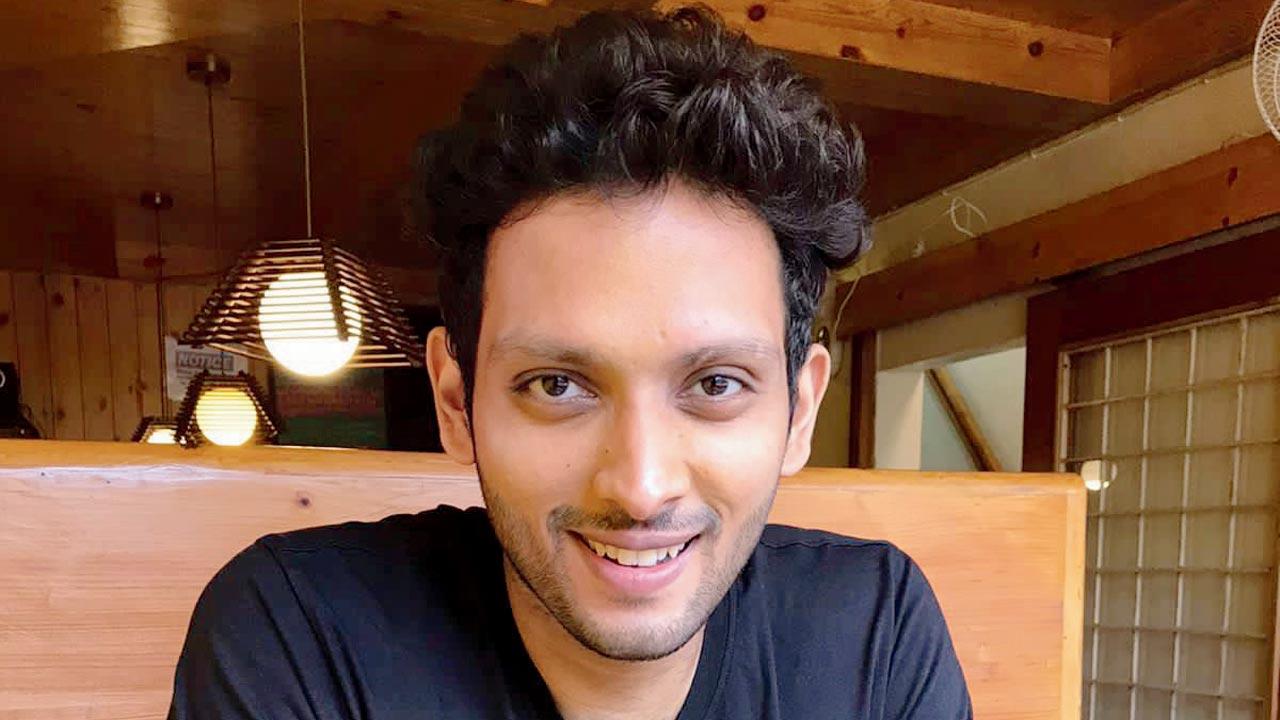 Krishnan Sundararajan, tech entrepreneur
The term is a collective reference to shared online worlds, where it's possible to pit physical reality against augmented reality. You can meet colleagues, buy products, visit an exhibition, enjoy a service, buy land and build a structure, all virtually as your internet avatar. An IIT graduate can work as colleague with a Nobel laureate in a virtual office; something that would otherwise be considered the stuff of preposterous dreams. 
While gamers have been doing this for years, what makes Metaverse gamechanging is that a single avatar with the same identity and assets will now be able to traverse multiple virtual worlds smoothly. Decentraland and Sandbox are two of the popular worlds with millions of inhabitants already, with land selling at premium.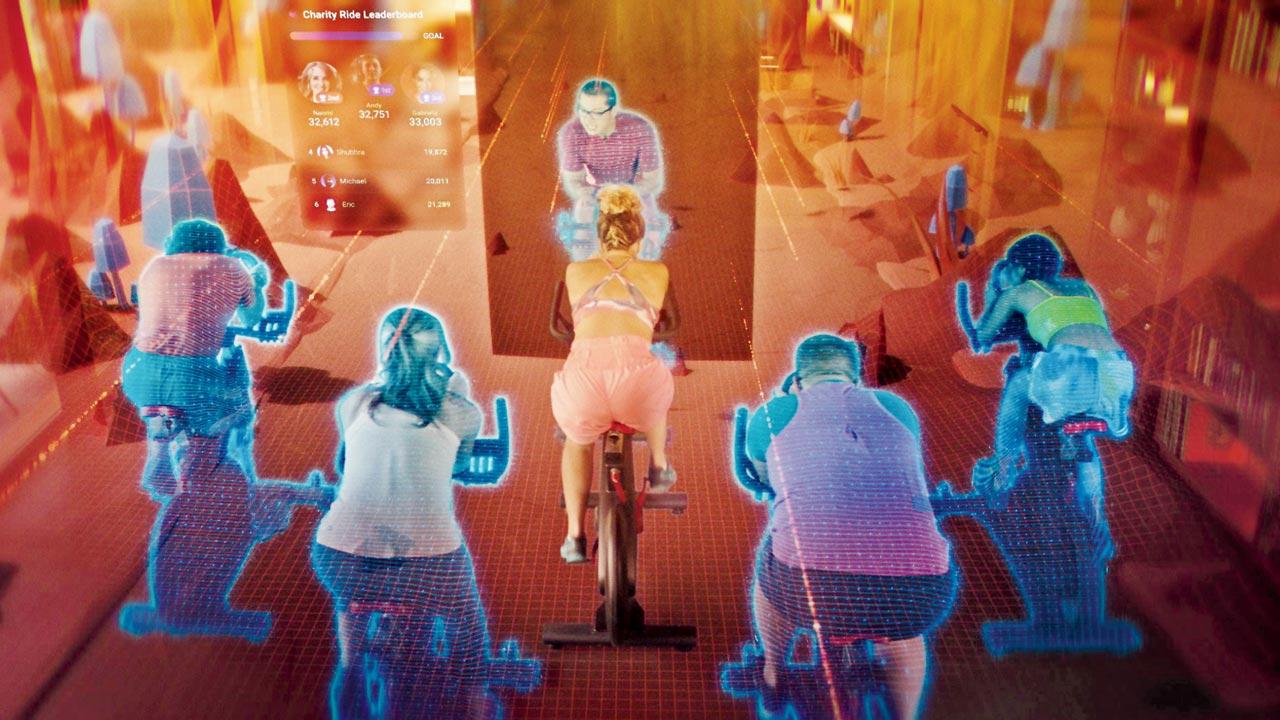 In the Facebook Metaverse, you could be spinning at home, but feel like you are in a spinning studio with your friends
But, what does it actually mean for you, the average Internet user? Well, if you are an Enid Blyton fan, it would be like going through the hole on top of the Faraway Tree, and finding a different land every week—the land of the upside down and candy. If you are a gamer, think Roblox, Minecraft, and Fortnite. If you are a sci-fi fiction fan, you would've read the 2011 dystopian Ernest Cline book, Ready Player One, or watched the 2018 film of the same name. It would be like living in a virtual universe called OASIS, where the main character has to find an Easter egg hidden by the game creator James Halliday, to inherit his wealth. In our case, Zuckerberg is Halliday, and what he is proposing with this rebranding, which many say has been done to move past the scandal-plagued social network's multiple discrepancies, is a world beyond the mundane. He explained during his glitzy address, that when he sends a video of his kids to their grandparents, it should feel like they are really there. "…[it will be] beyond the constraints of screens, beyond the limits of distance and physics, and towards a future where everyone can be present with each other." Zuckerberg's "Metaverse" is going to be a 3D virtual social space—"The new North Star".
Some of the features that he listed out as part of the immersive Internet future, include teleportation to anywhere in the world, studying online with 3D effects (how about holding Jupiter in your hand while explaining the solar system to your kid?), interacting with people all over the world and buying and doing whatever you will. 
This means that an artist can buy land using NFTs in a prime location in a virtual world, get an 'architect' (basically someone with 3D modelling experience)  to build an art gallery, display his work and that of others and collect a community of artists who've also transitioned from physical to virtual. What connects these digital assets and expansions with the real world is that the value of the token at any given point in time dictates the digital asset's worth in terms of the recognised currency of a nation.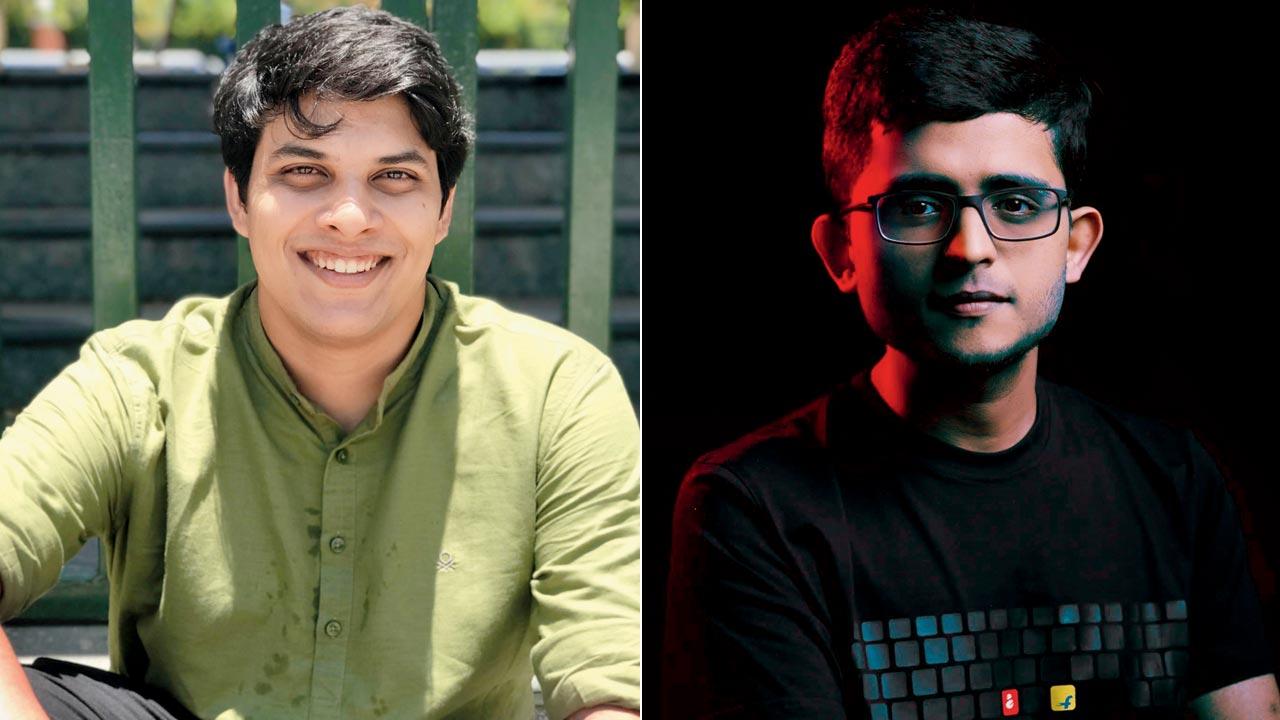 Vaibhav Sharma and Sai Krishna VK
Like in the real world, in the Metaverse too, everything can be bought and sold.
While Meta Inc is already investing in virtual reality (VR) and augmented reality (AR) at full-throttle, these new realities are not going to be a part of our immediate future, feels Delhi-based tech journalist Nandini Yadav. "The way Mark showed the holograms… that may take [at least] 50 years! They are doing this to attract investors. Small changes may happen over time. Nothing will happen right away." Holography is a photographic technique that measures the light scattered from an object, and presents it such that it appears three-dimensional. You've seen holograms in Avatar and Star Wars. 
But, for Indian startups, which have been spearheading several Metaverse projects, the future looks promising.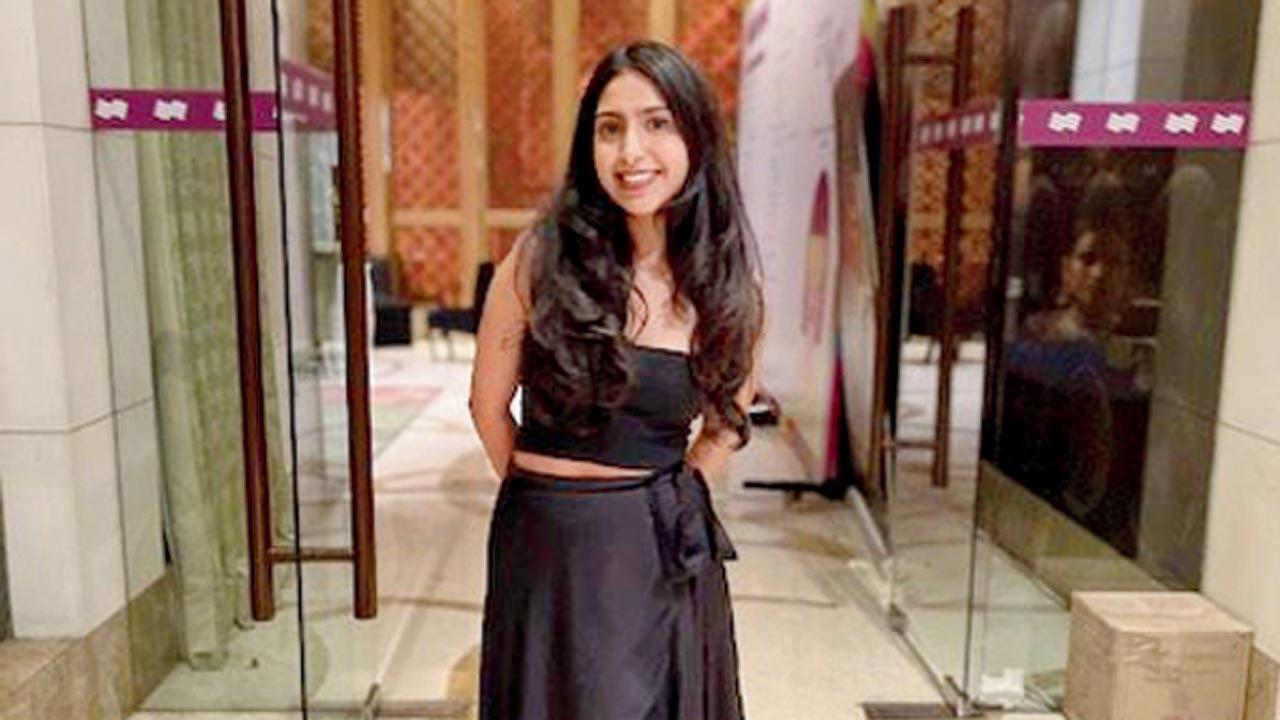 Nandini Yadav
Several tech and software giants, including Microsoft, have been talking about their "Metaverse enterprise" for a while, but experts say that Facebook's entry will also benefit smaller indie companies, who were already making a foray into the VR scene.
Take LOKA, for instance. Founded by Krishnan Sundararajan, it will be India's first multiplayer gamified virtual Metaverse when it goes live sometime in early 2022. Delhi-based  Sunderarajan, who is the founder of FoodieBaba, studied BTech and coding, and has previously worked with Zomato. LOKA is based on 3D maps of real-world cities and locations, where players can participate in live and concurrent experiences powered by their favourite third-party apps. The platform offers 3D versions of locations like Connaught Place in Delhi, Marine Drive in Mumbai, and MG Road in Bengaluru. "All the experiences are driven by third party apps. For example, if you want to watch a movie, it will be powered by Netflix. If you want to order a pizza, it will be powered by Zomato," explains Sudararajan. LOKA is not focused on activities or objectives, but on experiences and people. "We will, however, start live events, as most people need an objective to be on a Metaverse, like playing a game."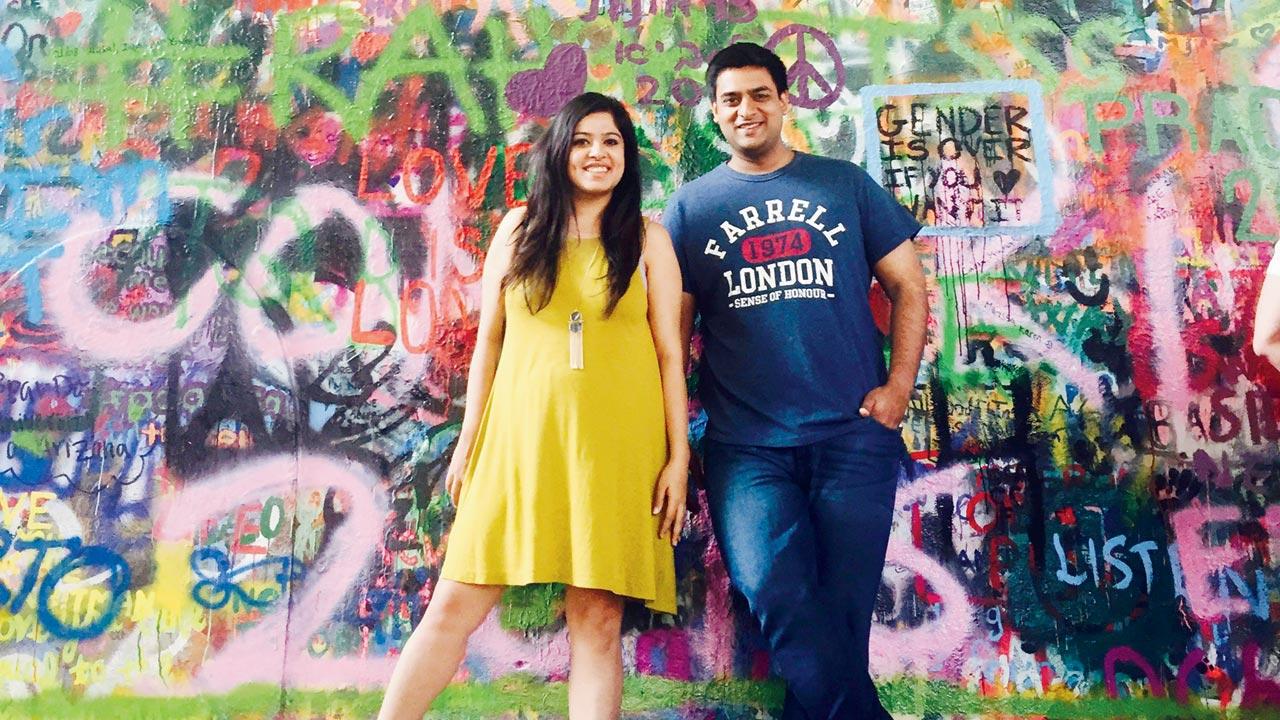 OneRare founders Supreet Raju and Gaurav Gupta
For him, the news about Facebook's entry is "brilliant" as "when a company as big as that joins the fray, it automatically changes consumer behaviour and creates hype, which otherwise takes long to achieve."
Sundararajan says in the new immersive future, no one company will have a monopoly on the virtual world. This would mean decentralisation of power.
Vaibhav Sharma and his company Cope.Studio, based in Bengaluru, combines design, product support, and capital to turn bold ideas about the metaverse into category-defining companies. The company has worked with organisations like Vedantu, Together Fund, Urban Vault, The Product Folks, Reality Tools, Dehidden, Arali, and Alter8 Analytics. "In a nutshell, we are a startup helping startups build their own Metaverse. We are focused on building on the blockchain, and helping companies get ready for the next phase of the Internet." Sharma, who sees Metaverse as a natural follower of cryptocurrency and NFTs, feels that it's currently at the hype stage. "As more companies come to life, we as a collective, will move into the next level."
Experts say, NFTs (Non-Fungible Tokens) have given the much needed boost to the virtual universe. And this is because this sort of a virtual world is powered by the very same blockchain technology that operates cryptocurrency like NFTs. NFT is one type of crypto currency that allows users to buy and sell virtual assets like real estate, clothes and art and even entry to an event like a concert. 
India is an important player in this conversation, especially because it loves its online games. The country is home to 16 per cent of the worldwide gamer base of 2.7 billion, and is among the top five global markets in terms of user base. For the first nine months of 2020, India ranked number one in global mobile 
game downloads.
YouTube gamer Animesh Agarwal, who goes by the name of 8BitThug, and has 9,83,000 subscribers, says that Facebook's announcement has taken him back to the world of 2011, when we were all playing FarmVille on Facebook, creating a virtual world, and gifting friends points. "This will be a more extensive version of that, with advertisements, deeper social connection, and the use of NFTs to buy and own things in the Metaverse. But, I do hope this is not the endgame for our generation, where we lose out on the charm of what's real. OTT streaming has already glued us to our couch. I fear that metaverse will bind us further. This could be very dangerous for us socially, mentally and emotionally."
Over the last few years, there have been a string of unique metaverse projects in India. Like Supreet Raju and Gaurav Gupta's OneRare, which is India's first play-to-earn, food Metaverse game on 0xPolygon. The user needs to follow recipes and farm the right ingredients to get their dish to unlock the Dish NFTs successfully. "Here, even players make money as they play," says Raju, 33, who is a gold medalist from NIFT, and has been long working in design. Her husband and partner, Gupta, studied engineering and later worked for start-ups. "We are trying to get chefs onboard. So. you may be able to buy a Vikas Khanna Rajma Chawal NFT or Saransh Goila's Butter Chicken," says Raju about the platform, which goes live in December. "For us, it's a digital community experience, which adds to your real life, and takes you to a different universe."
Facebook's presentation also spoke about retail in the Metaverse, where you will be shopping for clothes that your avatar wears. If in the real world, you can't afford a Versace ensemble, in Metaverse, you could buy a wardrobe full of them. Gucci is experimenting in virtual commerce within existing gaming formats, and sold a virtual handbag in the Roblox platform for just over $4,100. Quartz reported that Louis Vuitton has released 'Louis the Game.' As you play, you traverse a whimsical landscape on the way to a 200th birthday celebration, while collecting items such as candles that unlock postcards. Balceniaga is also experimenting with 
readily available technology, presenting its fall 2021 show in a video game format.
But Sai Krishna VK, founder of Scapic, which is a no-code platform for VR, AR and 3D experiences, and acquired by Flipkart, has a different take on the hype around Metaverse. "For the consumer, it may feel drastic, but Facebook has been working on this for a while, especially since they acquired VR giant Oculus in 2013. They are spending billions of dollars, as they want to get into hardware, and the operating systems business. They missed the boat with mobiles, and they now want to own hardware."
He also says that since this is the only time in the history of mankind where your online presence matters more than your real-life presence, powered interestingly by the virtualisation of life in the pandemic, India and the world are poised for the transition. "True, boundaries have ceased to exist. The geographical constraints that plagued entrepreneurs for years don't bother them now. Now, we can make and run world-class companies from anywhere else in the world." But, users will need to tread with caution, he says. "A healthy balance will be hard to keep when we work, play, see friends, make connections—all online. All lines will be blurred. We may come to that cliffhanger point where we will have to decide if wearing that headphone or VR set is more important than living your life."