With the city playing host to a range of intriguing art shows, we've walked the galleries to bring you the most unique ones to visit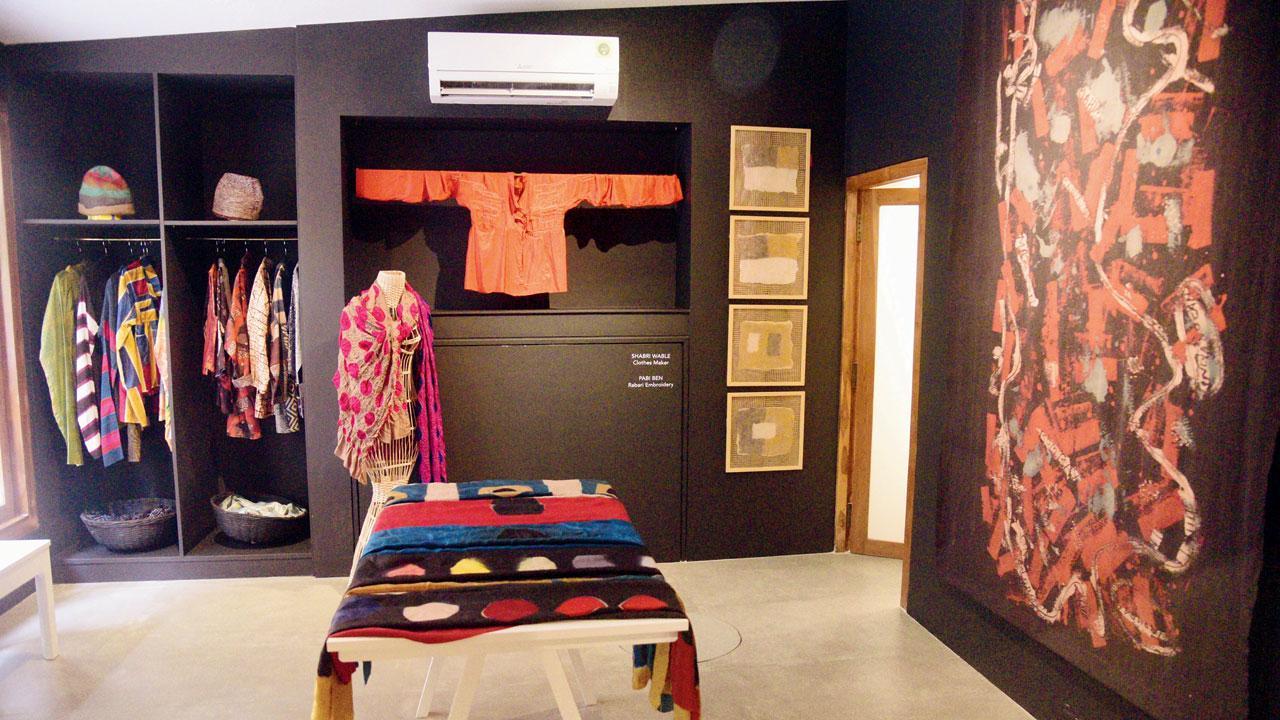 The traditional artisans of Kachchh get a wider platform with Kachchh Born Again. Pic/Pradeep Dhivar
Stories from old crafts and new design
When Srila Chatterjee, curator and founder at Baro Market and co-founder of 47-A, was on a textile trail to Kachchh last year, her guide Shabri introduced her to Satish Reddy. The former systems analyst had quit his job to relocate to Kachchh in 2012, and eventually formed Sanchari—a virtual design school that opens doors to fresh ideas. Sanchari enables local artisans to become self-aware of their own reservations about design and innovation, while initiating a dialogue to enrich the discourse on their craft. "I knew we had to showcase this right away—here was someone who had taken these handicrafts to a level no one had tried before. The artisans were being inspired to become their own designers and artists," says Chatterjee.
ADVERTISEMENT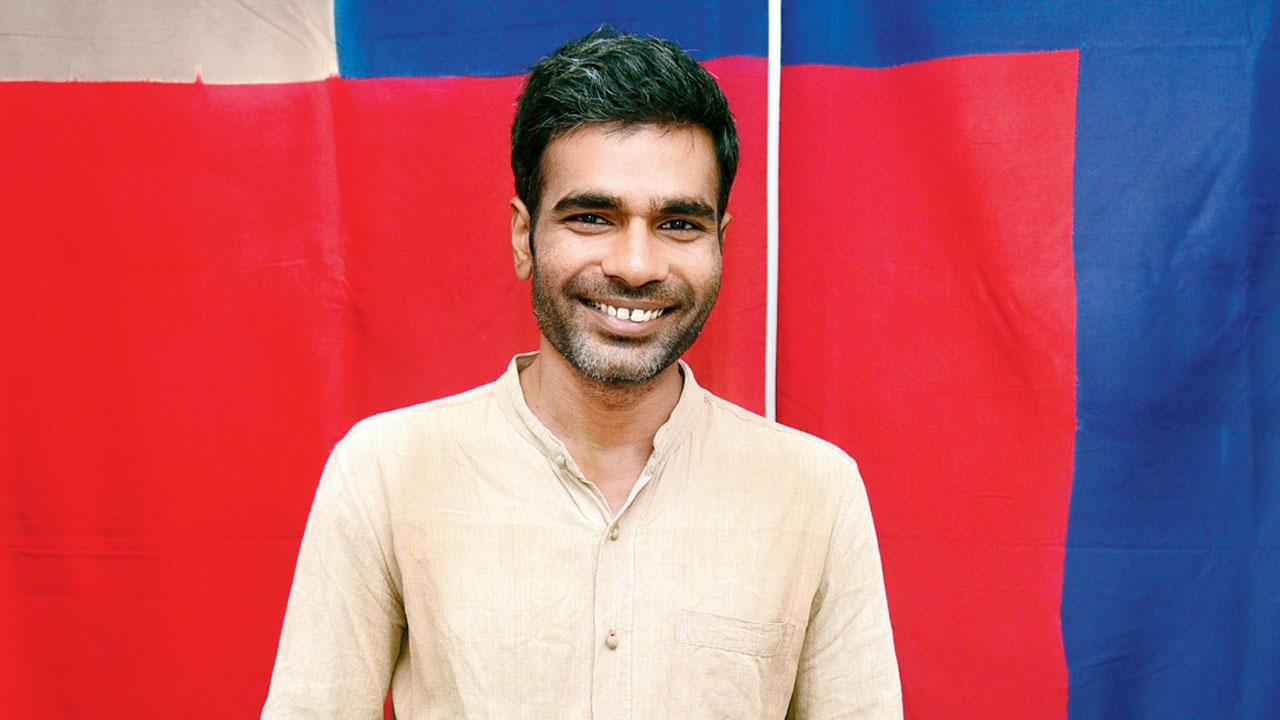 Satish Reddy
For Karim Mansuri, whose traditional craft is Namda, a wool-felting craft, the exhibition, titled Kachchh Born Again, made him look at his own pieces with admiration. "I got to spend so much time with the audience and answer questions about my creative process. My inspirations were varied, from artworks found in graphic novels to Rothko's colour fields, till we looked for inspiration closer to home: the gaze of a goat, the shadow-silhouette of a tree and old coins from Bhuj market." 
WHAT: Kachchh Born Again
WHERE: 47-A Kotachi Wadi, Ambewadi, Girgaon
WHEN: June 10 to July 9 from 11 AM to 7 PM except Mondays
CONTACT: 91371 16810
Capturing the residue of time
While the art landscape in the city is bursting with new and innovative curations and immersive spaces, it is rare and exciting to see two galleries collaborating on a show together. For Joe Cyril, director at Gallery XXL, it was conversations and a realisation that the artists at his gallery and Tarq's had multiple crossovers, and "a collaborative group exhibition seemed like an organic and exciting way forward!"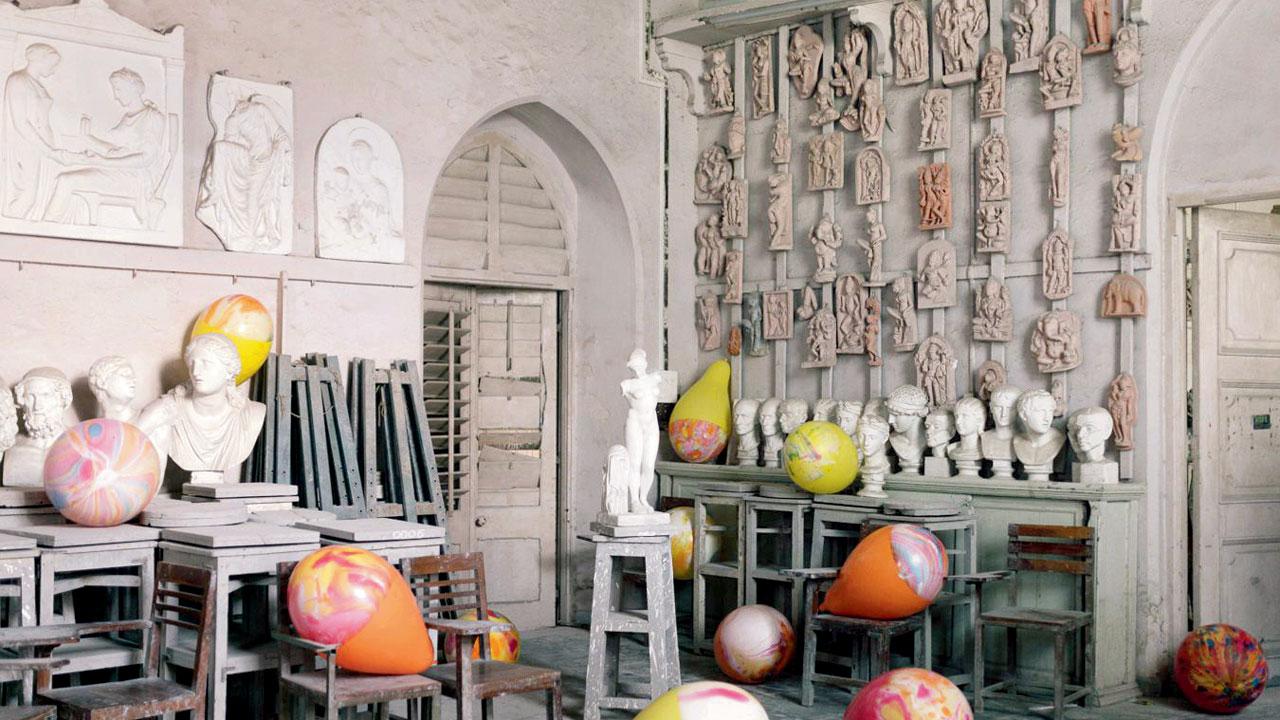 After Party, 2016 by Philippe Calia, one of the artworks on display at the collaborative exhibition. PIC COURTESY/TARQ AND GALLERY XXL
Ephemeroptera: Time After Time features artists Amitabh Kumar, Daku, Nibha Sikander, Philippe Calia, Sajid Wajid Shaikh and Vishwa Shroff. It is a meditation on memory, permanence and transience, with each work a memorial to lost buildings, species and ways of life. "Once we decided to work together, it was an organic process of selecting the artists, and a seamless integration of the two gallery programmes. We've always wanted to widen our audiences, and be a warm, welcoming, inclusive space," says Tarq's founder and director, Hena Kapadia.
WHAT: Ephemeroptera: Time After Time
WHERE: TARQ, KK (Navsari) Chambers, ground floor, 39B AK Nayak Marg, Fort
WHEN: June 22 to July 29 from 11 AM to 6:30 PM between Tuesday to Saturday
CONTACT: 66150424
A place called home for Zarina Hashmi
While Indian-born American artist Zarina Hashmi lived a fascinating life—moving from one country to another with her husband Saad Hashmi, a diplomat in the Indian Foreign Service—her works constantly betray a sense of longing and quiet emotion. Unlike some of her contemporaries, she graduated in mathematics—a discipline that echoes through the geometry in all her compositions. During her travels to Bangkok, she discovered and studied woodblock printing and furthered these skills in Tokyo, Paris, Bonn and Rajasthan, where she also learned paper making, before settling down by herself in New York in the 1980s.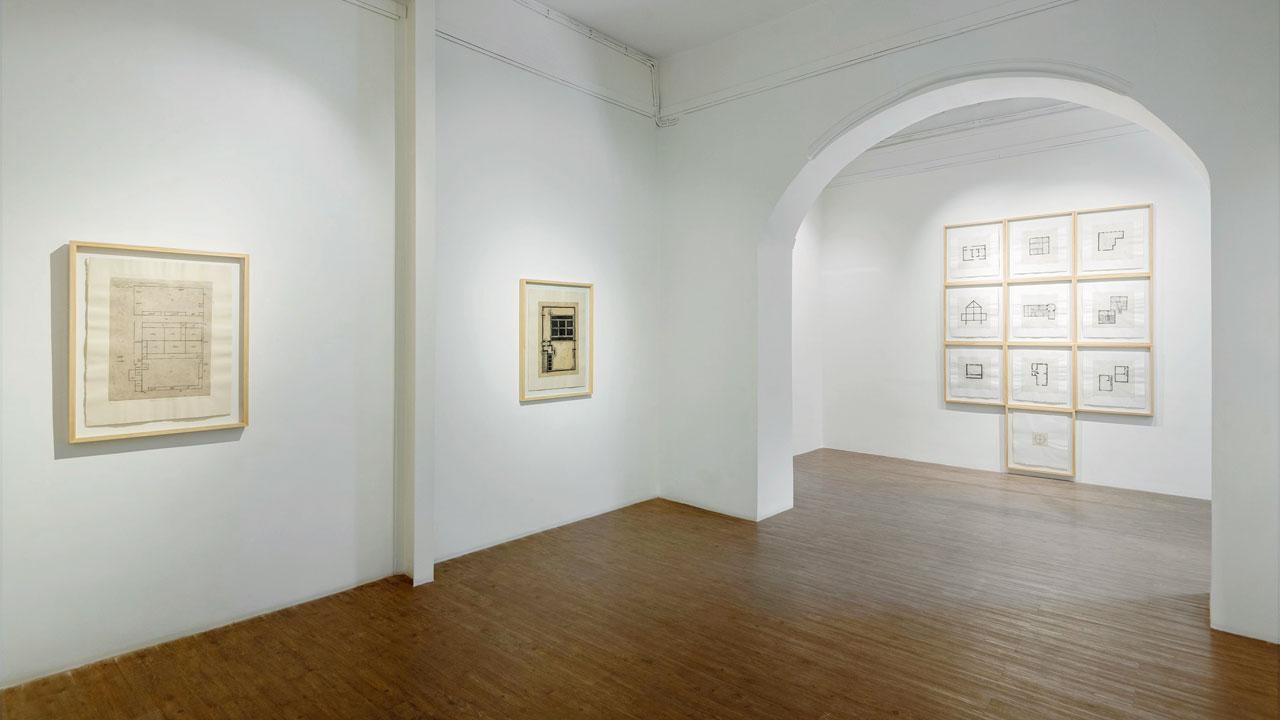 Zarina Hashmi's works reflect her sense of loss and yearning. PIC COURTESY/AKARA MODERN
"Zarina made a mark for herself as an artist of reckoning. Her works between the '80s and 2000 cover a larger part of her genre, where she used a range of mediums and techniques she'd learnt through her career," says Puneet Shah, founder and director at Akara Modern, Colaba. While the gallery has displayed Hashmi's work in a few curated exhibitions over the years—such as a collage by her juxtaposed against one by her contemporary Nasreen Mohamedi in 2022 highlighting how female artists born in the 1930s and '40s stood alongside their male counterparts—the city hasn't seen a solo presentation dedicated to her since 2010. 'Zarina 1980-2000: The Nostalgic Decades' displays nine of Hashmi's works reflecting her profound emotions toward the idea of a home; a resounding sense of loss, displacement and yearning. 
In the 1980s, Hashmi also began using cast paper, a crafting technique where paper fibre or pulp is formed using a mould, as a medium for a number of monochromatic sculptures. Four of these are on display at the exhibition, including the grid-like 'Pools', inspired by the red sandstone of Fatehpur Sikri, whose architecture she loved; and 'Phool', which alludes to a flower from her father's garden—a fragrance that lingered in her mind.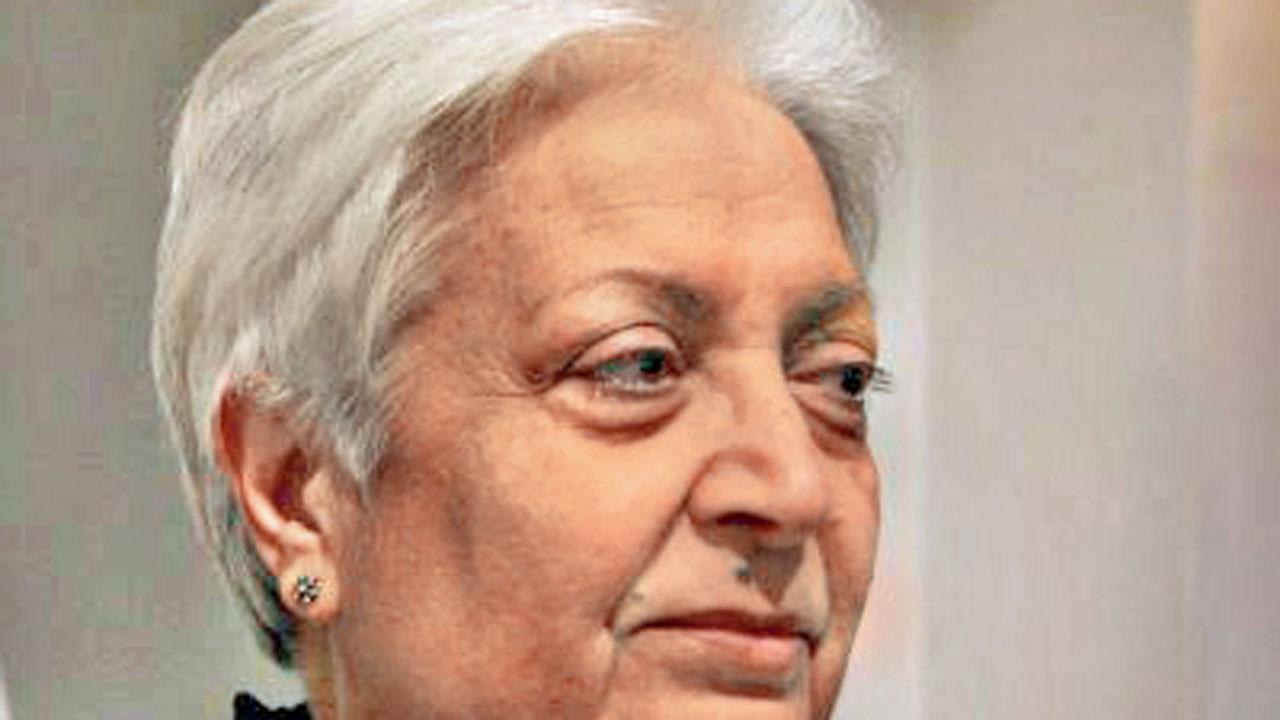 Zarina Hashmi
The most remarkable and insightful of Hashmi's works, however, is the opening piece, titled 'Homes I Made A Life in Nine Lines'. The portfolio of nine etchings and one cover plate printed in black on handmade Nepalese paper created in 1997 takes us to the spaces she lived in. "Each of these works gives the viewer an insight into the artist's mind. Even as a prominent printmaker and member of the feminist artist group The Heresies Collective in New York, Hashmi struggled with feelings of being uprooted and felt adrift. But, her homesickness was empowering rather than crippling," says Shah.
WHAT: Zarina 1980-2000 The Nostalgic Decades
WHERE: Akara Modern, 1st floor, 4/5 Churchill Chambers, 32 Merewether Road, Colaba
WHEN: June 8 to August 26 from 11 AM to 6:30 PM between Tuesday to Saturday
CONTACT: 7777096686
A sorority of artists
In a fascinating exhibition featuring the works of 22 women artists associated with the Faculty of Fine Arts at Maharaja Sayajirao University of Baroda, the Jehangir Nicholson Gallery highlights the many modes, media and concepts of art-making from the institution.

The Mycelial Legacies II brings together the work of 22 women artists in an institutional legacy mostly dominated by men. PIC COURTESY/ JEHANGIR NICHOLSON ART FOUNDATION, MUMBAI
The exhibition's inclusive approach brings together paintings, sculptures, ceramics, photographs, installations and videos to codify the contribution of women artists to the development of the university's faculty, shaping its influences, and broadening an institutional legacy that has traditionally been signposted mostly to its male stalwarts. 
Curated by Geneva-based curator, critic and educator Deeksha Nath, the show looks through six decades of innovative and interconnected artistic production by the artists, showcasing the key characteristics of the Baroda School.
WHAT: Mycelial Legacies II
WHERE: Jehangir Nicholson Gallery, second floor, east wing, Chhatrapati Shivaji Maharaj Vastu Sangrahalaya, Fort
WHEN: June 9 to September 3 from 10:15 AM to 6 PM
CONTACT: connect@jnaf.org