A criminal lawyer launches a production house, releases her first single and rocks YouTube with a reprise to chase a dream she has held close since she was nine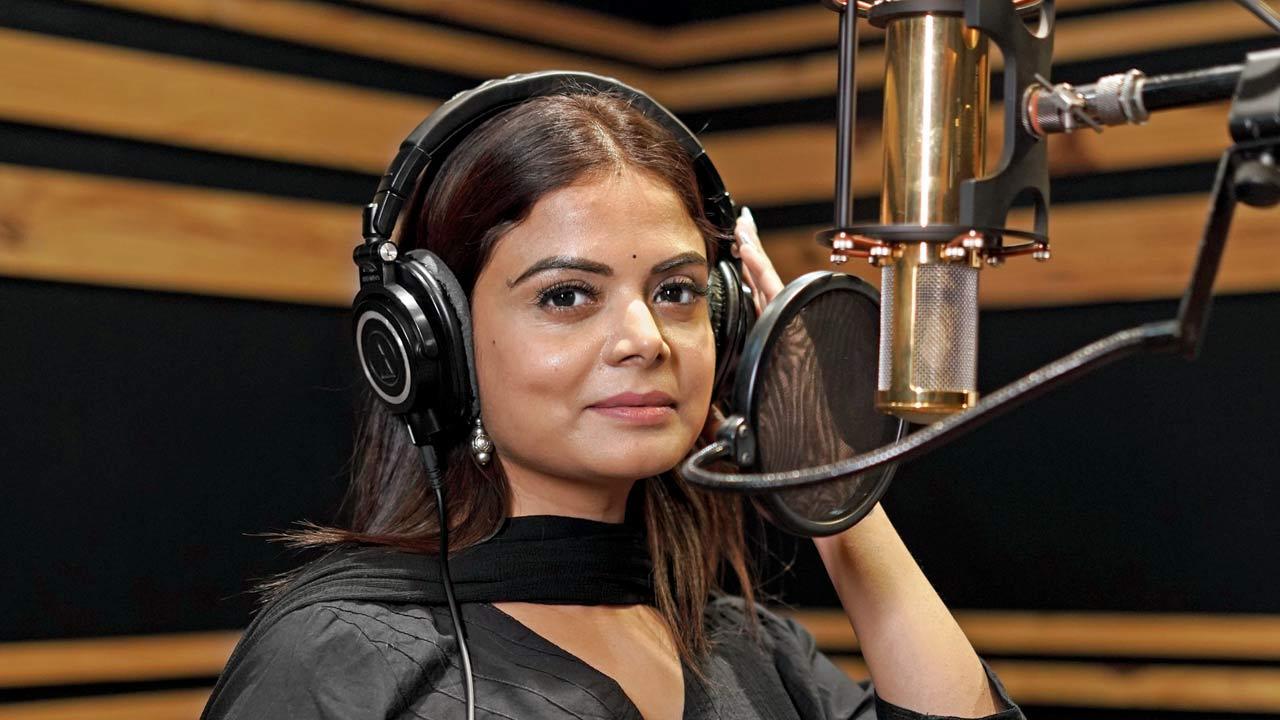 Advocate Sneha Singh, a practising criminal defence lawyer at the Bombay High Court, is finally realising her childhood dream of becoming a singer. Her first single, Lihaaz, was released last year
Among the highest viewed reprises of Phero na najariya, the haunting track from Anvitaa Dutt's film Qala, is a rendition by a Mumbai singer, which has garnered over 1.13 lakh views. For all the praise it's collecting, not everyone knows enough about Sneha Singh.
The criminal defence lawyer released her first original single, Lihaaz, last June. The video was the result of months of prep, starting in the COVID-induced country-wide lockdown. By then, Singh, 35, had a successful practice at the Bombay High Court, representing clients pro bono and even holding lectures for law enforcement agencies on cybercrime investigation.
ADVERTISEMENT
"The lockdown forced me to take a step back. Before that, I'd work through the night, neglecting my meals and catching barely any sleep. Confined at home, I suddenly had time to myself, and out of nowhere, I remembered the things I had promised myself I would do. That 'one day' had never came," Singh tells us when we meet her at her Versova residence.  
At the top of this list was singing. Singh grew up in Dhanbad, Jharkhand's coal capital, where she schooled and signed up for a music class at age nine. "The road that led to the singing class was always lined by rowdy men, who'd pass lewd comments. It got to a point where, when I was 11, I told my parents I did not want to learn singing. They were stunned. But, I had had enough."
She moved to Mumbai to pursue law, a dream her grandfather, whom she calls a progressive zamindar, had harboured. Singh was six months old when he died. The stories of his wish were powerful enough to have her land here for a law course at Navi Mumbai's DY Patil College. A Bachelor of Legal Science & Bachelor of Legislative Law (BLS, LLB) was followed by a Master's degree from Cardiff University. Soon, she was assisting Mehmood Pracha and Rizwan Merchant. This was before she set up an independent law practice.
"I had never really stopped singing. But, during the lockdown, I reached out to friends in the entertainment industry and shared my dream. One thing led to another and soon, I had registered a production house in my name, pouring all my savings into it," Singh shares. It was a risk that she knew she had to take.
"When we were at school, my moral science teacher had handed us a hypothetical exercise, asking us to list all the things we'd invest in if we were suddenly given a large sum of money. Cars, fancy houses and gadgets made it to everyone's list. I said, 'Sushmita Sen'. At the time, she was every Indian girl's inspiration; all I wanted to do was to be like her, even if it meant investing money into being like her."
After producing three short films, one of which stars her as actor, Singh finally got through to Bollywood lyricist Kumaar, who is credited for the songs in Airlift, War and Kabir Singh. "I told him that I was wanted to make a song about a woman who had been cheated on, but she doesn't wish ill for her partner. She doesn't seek vengeance; she wishes that he realise his mistake." Kumaar came back with a song in Punjabi. "He chose the language and after reading the lines, I didn't want it any other way," Singh gushes, breaking into a few lines of the number released by Zee Music. "Senior lawyers would stop me in court to tell me that they were proud that I hadn't given up on my dream. When I began getting requests to reprise popular numbers, I tried Phero na najariya. I left Bandra Court one afternoon, called up a friend who has a studio in Andheri, and we set it up in an hour. I read the lyrics on my phone and that's how we recorded it!" she says of the song that was inspired by the Amit Trivedi-composed original sung by Sireesha Bhagavatula.
Singh, who is already working on her next single, says that a white board in her living room carries that list of promises she made to herself. "I aim to cross out every item as soon as possible. But singing will be the eternal love."