With India chosen as the first country of honour at the 75th Cannes Film Festival this year, Sunday mid-day takes a trip down memory lane to the 10th Cannes Film Festival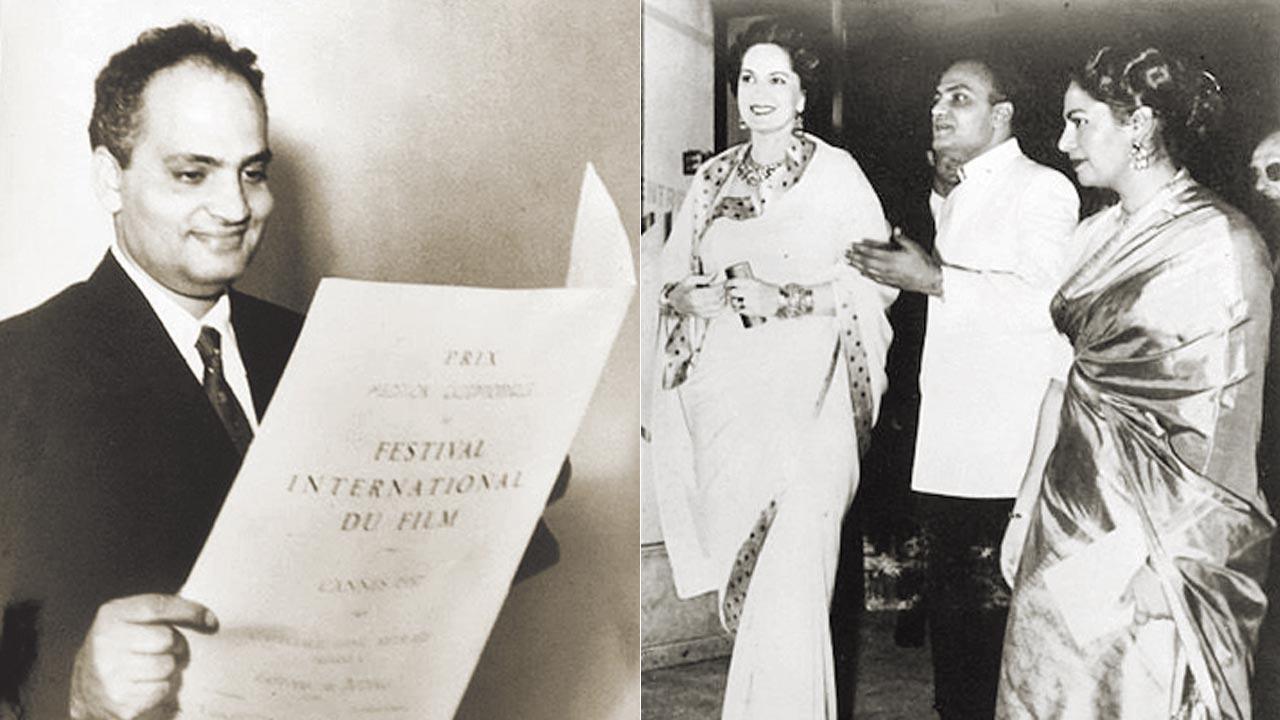 Filmmaker Rajbans Khanna won the award of the Best Director for his film Gotama The Buddha at the 10th Cannes Film festival in 1957; (right) Begum Agha Khan, mother of the present Agha Khan, with filmmaker Rajbans Khanna and wife Usha at the banquet hosted in Cannes, post the screening of his film
This year marks 65 years since Rajbans Khanna's documentary film, Gotama The Buddha, won at the 10th Cannes Film Festival. Born in 1920 in Lahore, Khanna was one of the country's well known political filmmakers. Sunday mid-day got in touch with Devieka Bhojwani, one of Khanna's three children and a theatre actor, to talk about their father's achievements and how he reached the Cannes in the mid-'50s.
Right after school, Khanna plunged into the freedom movement until India gained independence. Post-1947, he dedicated his efforts to Kashmir. "He was a student leader and also part of the militia that protected Kashmir, once he was out of college," recalls Peddar road-based Bhojwani. The sense of pride in her tone is evident as she speaks about her late father's political involvement. "He had never made a film before," she says. "He was a writer, poet, revolutionary, student leader and leftist. He believed in fighting for the cause of national integration." Khanna only moved to Mumbai after marrying Usha Khanna. His interaction with director Bimal Roy in Mumbai was sparked when he showed him the script for Gotama The Buddha.
In 1956, the then prime minister Jawaharlal Nehru asked Khanna to make a film on the life and teachings of Gautam Buddha in celebration of his 2,500th birth anniversary. That's how the idea for Gotama… was seeded, and Khanna and Roy began working on this unique idea with Hrishikesh Mukherjee, who was an assistant to Roy at the time and also the editor of the film.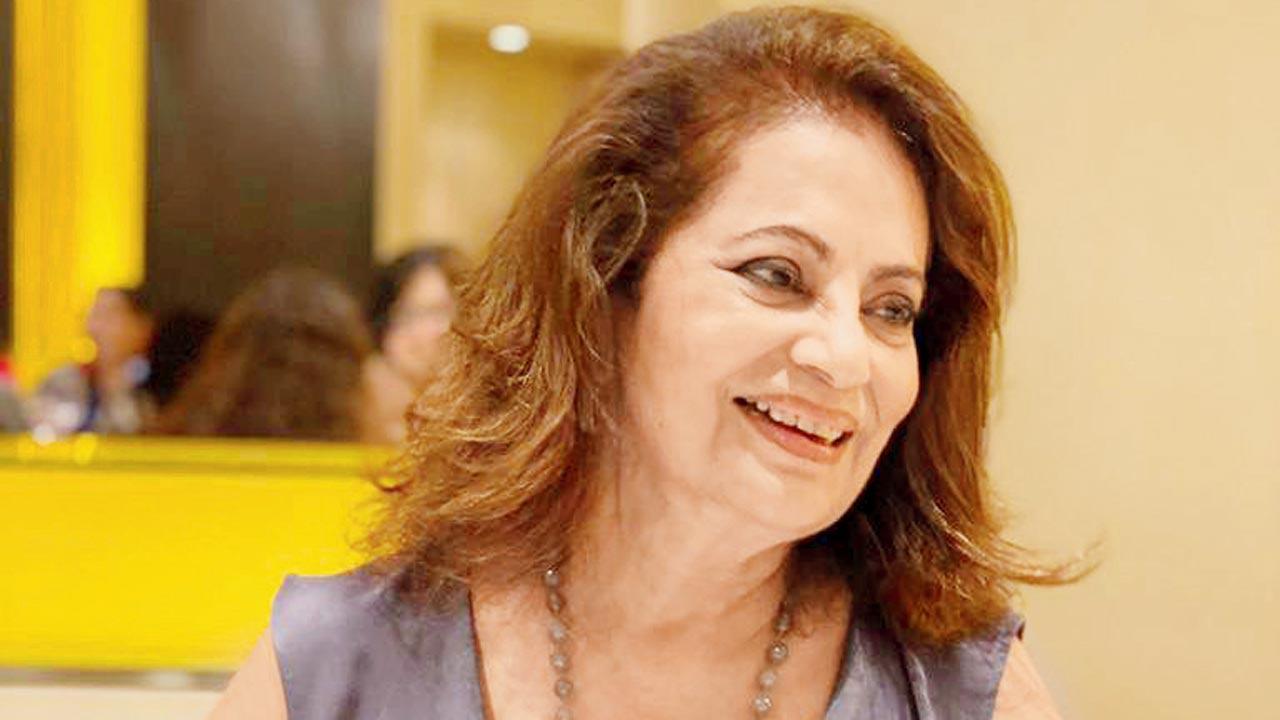 Devieka Bhojwani
The film is developed through thousands of ancient sculptures, paintings and art relics from India, Tibet, Central Asia, China, Indonesia, Burma, Ceylon and other Asian countries. There are no actors, yet the story has universal appeal. It traces the life—from birth till death, as a humble priest to a religious icon—of the Buddha. Emphasis is placed on Buddha's relationship with the land, conveyed by lyrical shots of India's vast and varied terrain. 
"It took about a year to finish [the film] and my father travelled to all these countries," says Bhojwani. "It's so poetic."  The voiceover was done by renowned names of the day, Uma Anand, a journalist and broadcaster, Zul Vellani, producer, director and narrator of news broadcasts, Ramesh Thaper, a journalist and political commentator, among others.
Gotama The Buddha won a special mention for Best Director and was nominated for Palme d'Or (Golden Palm), considered one of the most prestigious awards in world cinema. It was introduced in 1957 by the festival's organising committee. "People couldn't believe that someone could create an expression using stone sculptures. You felt as if they were speaking to you," says Bhojwani. After the screening, the audience gave a standing ovation. Jean Cocteau, a famous French intellectual wrote a note to Khanna, saying, "O marveille des marveilles Secretement et Coeur a coeur je bous salue' which translates to "O marvel of marvels, secretly and heart-to-heart, I salute."
This was also Bhojwani's parents' first trip abroad. "When they were awarded the cash prize, they had never seen so much money," she recalls. "They were newlyweds and had left me in Bombay. I was two or three years old." 
The Khannas fell in love with Paris—the cafes and galleries—and would sit around the city all day. "That's where my mother got the idea of coming back and starting Café Samovar—something like a little Parisian intellectual café," she adds. The iconic cafe at the heart of Jehangir Art Gallery in Kala Ghoda shut down in 2015.
When asked about the current hype around Cannes and to run a comparison to what it was 65 years ago, Bhokwani says, "There was a beauty about the simplicity and the emotions. It was eloquent in itself. There were no gimmicks, no cameras."  
This year also marks Khanna's 100th birth anniversary. His three children–Bhojwani, Siddharth Khanna and Malavika Sangghvi, are hoping to publish their father's writings. "He has about 50 script ideas and most of them were on national integration, the pride and beauty of India," concludes Bhojwani.