An eco-warrior is empowering tribal women to make handicraft products from plastic waste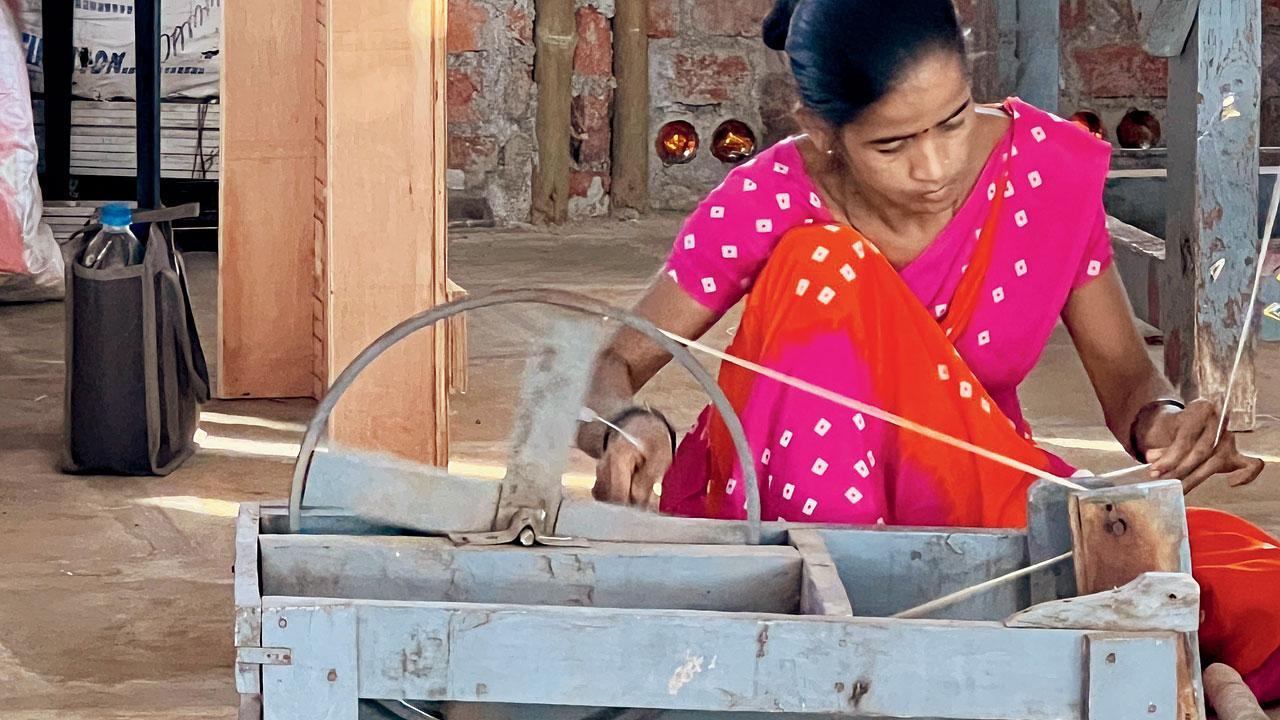 Thiry-four women and two deaf and mute men work at reCharkha
Even as a child, Amita Deshpande was of the thought that "we are creating too much of plastic waste, which is non-degradable". Growing up, she started adopting sustainable practices in her own behaviour and lifestyle, so much so that she pursued a Masters in sustainable development from the US. Returning a few years later, she worked in the field of corporate social responsibility, before starting reCharkha: The EcoSocial Tribe.
"I have always wanted to work in the field of waste management and the livelihoods of people in the rural and tribal heartlands," says Deshpande, who grew up in Dadra and Nagar Haveli, which is primarily a tribal belt. reCharkha upcycles plastic packaging and wrappers without using unsustainable, non eco-friendly practices to make handwoven products. Deshpande says on the basis of her research she discovered that weaving on the charkha and handloom was the best sustainable practice available.  To begin with, she employed tribal women from Dadra and Nagar Haveli to work with her, training them on the loom. Today, 16 women and two deaf and mute men from the region work with her. "Six months ago, we setup another unit in a village in Pune, where we have employed about 18 women," says Deshpande.
ADVERTISEMENT
The products reCharkha makes range from lifestyle and fashion accessories (pouches, purses, bags); electronic cases (laptop sleeves), and home decor, including table runners, collapsible storage bags, cushion covers, cutlery kits, wine holders etc. You can either shop on their website and social media outlets, or visit their retail outlets in Mumbai and Pune.
You can also donate your plastic waste to the organisation. "We generally don't encourage people to create waste... if one has tried reducing, reusing, and recycling waste, and despite that is still figuring what to do with their plastic waste, they can physically drop the waste to our retail outlets or courier it to our factory in Pune." The charkha, she says, was once the symbol of self-reliance in the country. "We are now reviving it to solve our plastic woes and making our rural communities self-reliant."
 
recharkha.org; ground floor, Pandurang Villa, Khar West