As Priyanka Chopra's haircare brand makes it to India, two curly heads from mid-day's team put its frizz fighting shampoo and conditioner to the Mumbai humidity test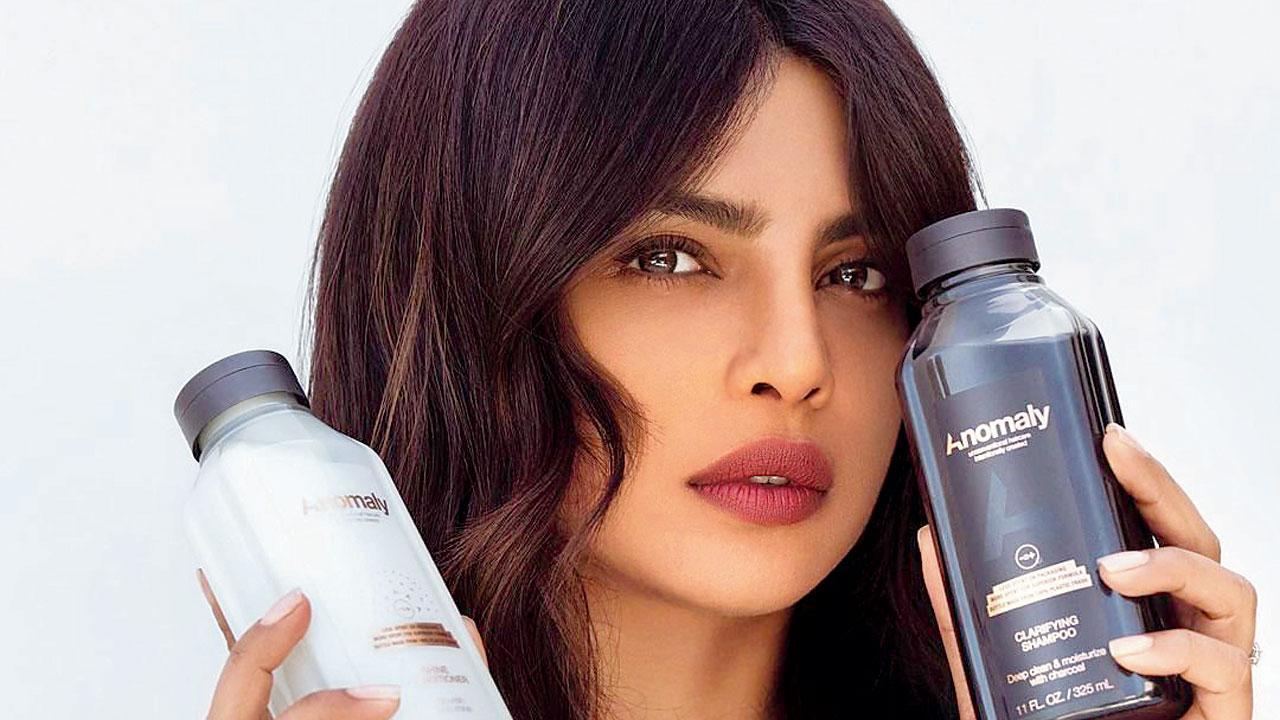 Pic/Instagram
Curly hair looks good, but only when you have made the effort to develop a personalised Curly Girl Method (CGM). Especially when living in a city by the sea. Otherwise, it's Hermione Granger-level of frizz before she tamed it with the Sleekeazy's Hair Potion for the Yule ball.
So when our home girl in Los Angeles, Priyanka Chopra, professed that her haircare brand Anomaly could tame our mane, the two curlies in our office—Heena and Sonia—were quick to order a shampoo and conditioner. After all, a Juhu girl would know about the terror combination of humidity and Indian hair. The combo, (325 ml of each) was CG-friendly (free of parabens, sulphates, silicons and mineral oil), and priced reasonably at Rs 750 per bottle.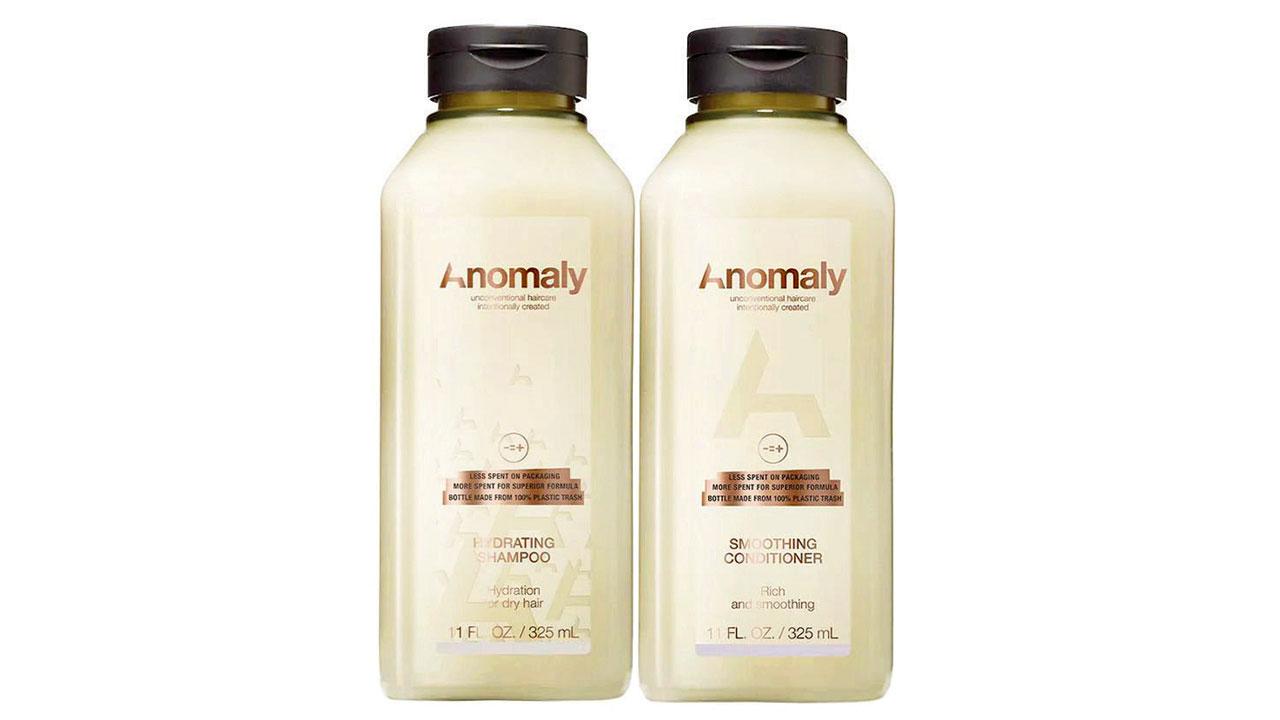 The frizz-free shampoo and conditioner by Priyanka Chopra's haircare brand, Anomaly, which were tested against Mumbai's humidity
Heena has shoulder-length hair and her CGM involves a leave-in cream and gel; Sonia's mane fall below her shoulders. "If there's anything that I've found tougher to comprehend than organic chemistry, it is CGM," she says. "I came across it at the onset of the pandemic after chancing upon oodles of images of women with beautiful, well-defined curls. The destination seemed lovely, but the process(es) to tame the tresses was anything but—oil, pre-poo, cleanse, condition, leave-in, deep condition, coil, twist, plop, bag, fluff, refresh...the list goes on." Sonia's CGM is a simple shampoo, condition and leave-in conditioner routine.

Heena Khandelwal. Pics/Nimesh Dave
The pearlescent shampoo evoked two responses: Heena found it free of nose-tickling fragrance, but Sonia found it had a scent stronger than the conditioner, but it was pleasant and lasted all day. A coin-sized portion of the shampoo was enough for Heena's hair. "It did not dry out my hair, and left it smooth to the touch," she says. "The conditioner was lighter in texture, had a silkiness to it and was easy to spread and finger comb." CGM preaches against using a brush on dry hair. You work the product in using the praying palm or the rake method, detangle using your fingers and then run a wide-tooth comb down the length of your hair to distribute the product evenly. Then scrunch, scrunch, scrunch. "It has always worked for me," says Heena. 
Sonia tested Anomaly in an air-conditioned office for one day, and on the field in the city's humidity on the next. "My curls stayed defined even without leave-in conditioner, but there was a fair amount of frizz," she says. "At the close of the day, they were soft to touch [a big plus, given that curly hair loses moisture easily]; and they looked surprisingly shiny. On day two, Mumbai's humidity and heat won: My hair was too frizzy and unmanageable. Residents of a city that's as humid as Mumbai could be advantaged by adding the leave-in conditioner to their cart too."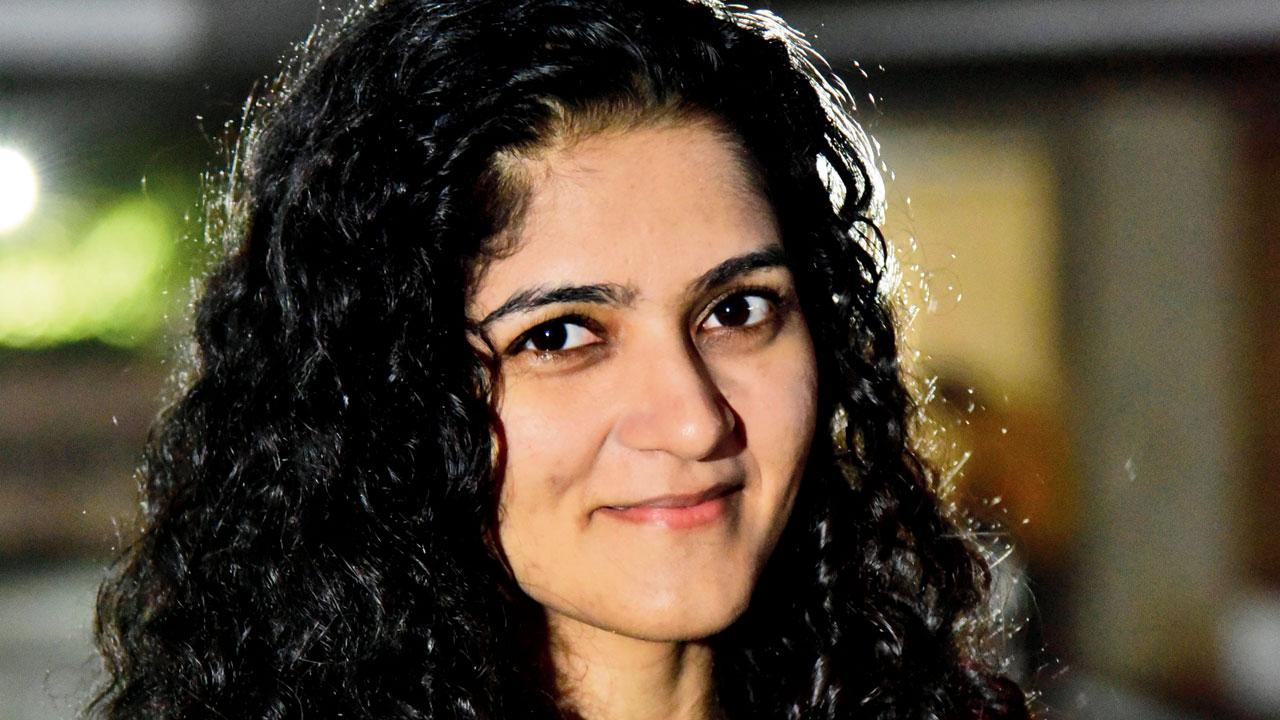 Sonia Lulla
Heena skipped the usual gel that gives the curls hold, and spent a day in the air-conditioned office. "My hair felt lighter and smoother," she says. "It was a humid day, and the excess moisture in the air makes curly hair frizzier. But even by evening, most of my curls retained shape and the frizz was under control…though not enough for us to crown it 'ultimate frizz control'." However, the packaging won both mid-day journalists over: The bottles are made from recycled plastic and minimalist in design. The disclaimer on them reads: Less spent on packaging, more spent on superior formula. Nice touch.
Sunday mid-day paid for the products and reviewed them anonymously