After a Kolkata-native cold-called and emailed his way into the World Bank in USA, we ask will it work in India?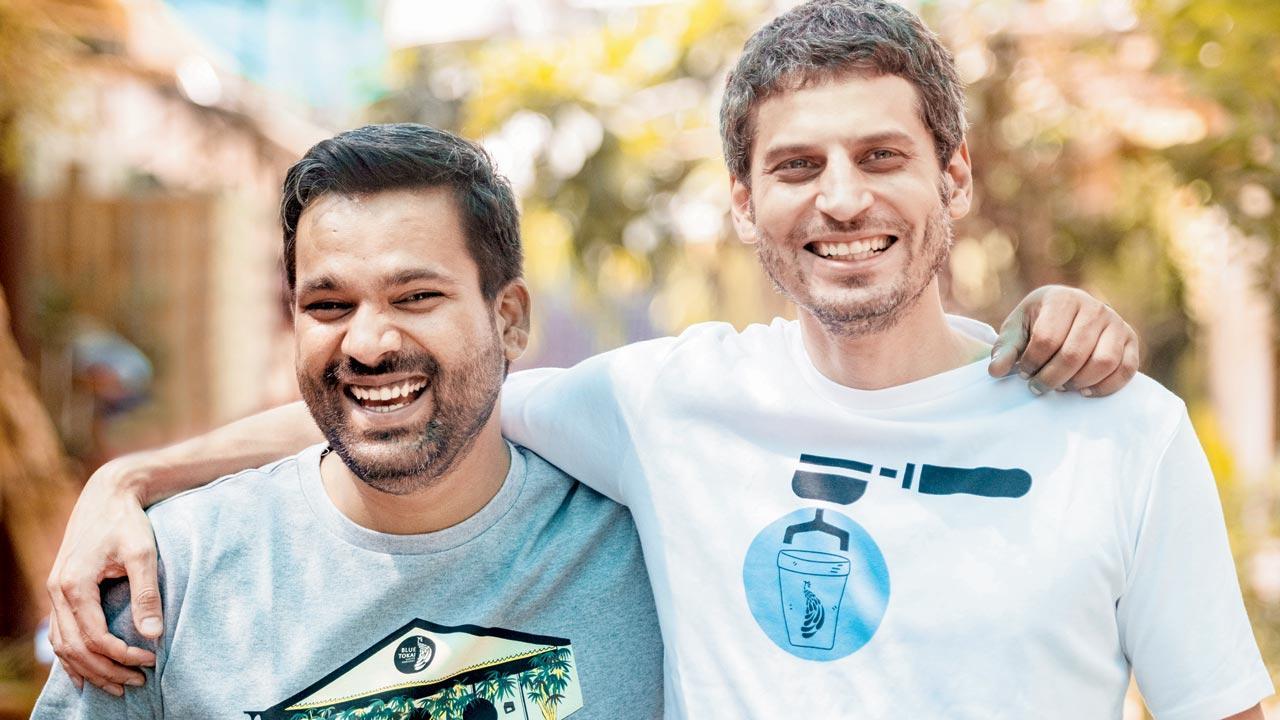 It started with a LinkedIn message from Shivam Shahi to Matt Chitharanjan, CEO and co-founder of Blue Tokai Coffee Roasters. Chitharanjan was impressed by the amount of thought Shahi had put in his message which spoke about the opportunities they could create in India's nascent coffee scene. Shahi was hired as head of operations, and two years later, he became the co-founder and COO of Blue Tokai
Last week, 25-year-old Vatsal Nahata posted how he cold-called and emailed his way into a job at the World Bank. At the time of going to press, the LinkedIn post had garnered around 19,000 likes and shares. In a job market still recovering from pandemic-imposed downsizing, this seemed just too easy.  
Nahata moved to the United States of America in 2019 from Kolkata to pursue a Master's degree in International and Development Economics, and graduated into a world crippled by the pandemic and where "companies were on a spree to fire employees".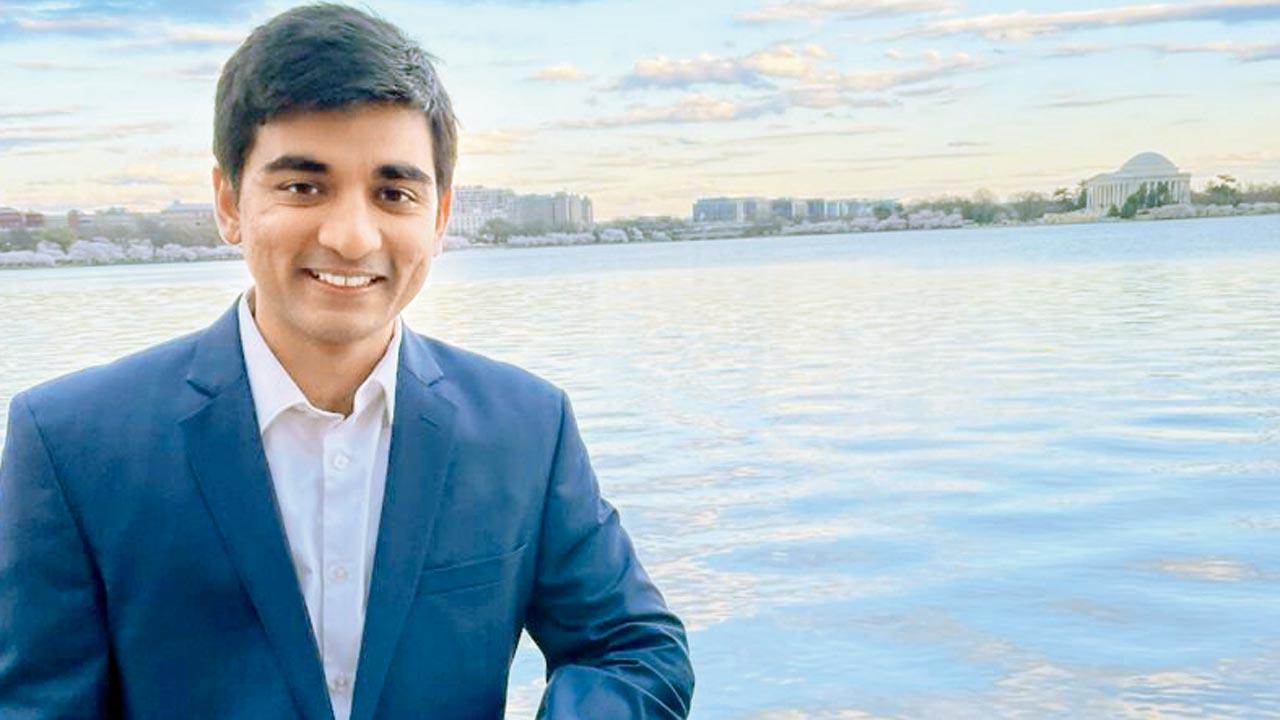 Kolkata boy Vatsal Nahata, 25, sent over 1,500 connection requests (on LinkedIn), wrote 600 cold-emails, got on 80 odd cold-calls in a span of two months to land a job at the World Bank
In March 2021, two months before he was to enter the job market, Nahata resolved that his first paycheck would be in dollars. He determinedly sent "over 1,500 connection requests [on LinkedIn], wrote 600 cold emails, made 80 odd cold calls to all types of people". The sheer scale meant Nahata was rejected more times than ever before, but ultimately, he had four concrete job offers by the first week of May. He chose the World Bank. 
"They were willing to sponsor my visa after OPT [Optional Practical Training for F-1 Students—a temporary employment directly related to a student's area of study], and my manager offered a chance to co-author a Machine Learning paper with the director of research [unheard of for a 23-year-old]," says his post. Emboldened by the response to his post, Nahata has been holding webinars on the networking strategies that landed him his first job and also the current one at International Monetary Fund. He covers how to write an effective resume or essay to apply for a Master's program, and how to make cold calls.  So far, he claims to have worked with over 6,000 people. "My biggest lesson was that networking is not just walking up to people and speaking to them," says Nahata, making a case for networking online. "These job opportunities [at the World Bank and International Monetary Fund] didn't exist; they were created for me."
But can cold calls, emails and direct messages on social media help land a job? Or did Nahata just get lucky?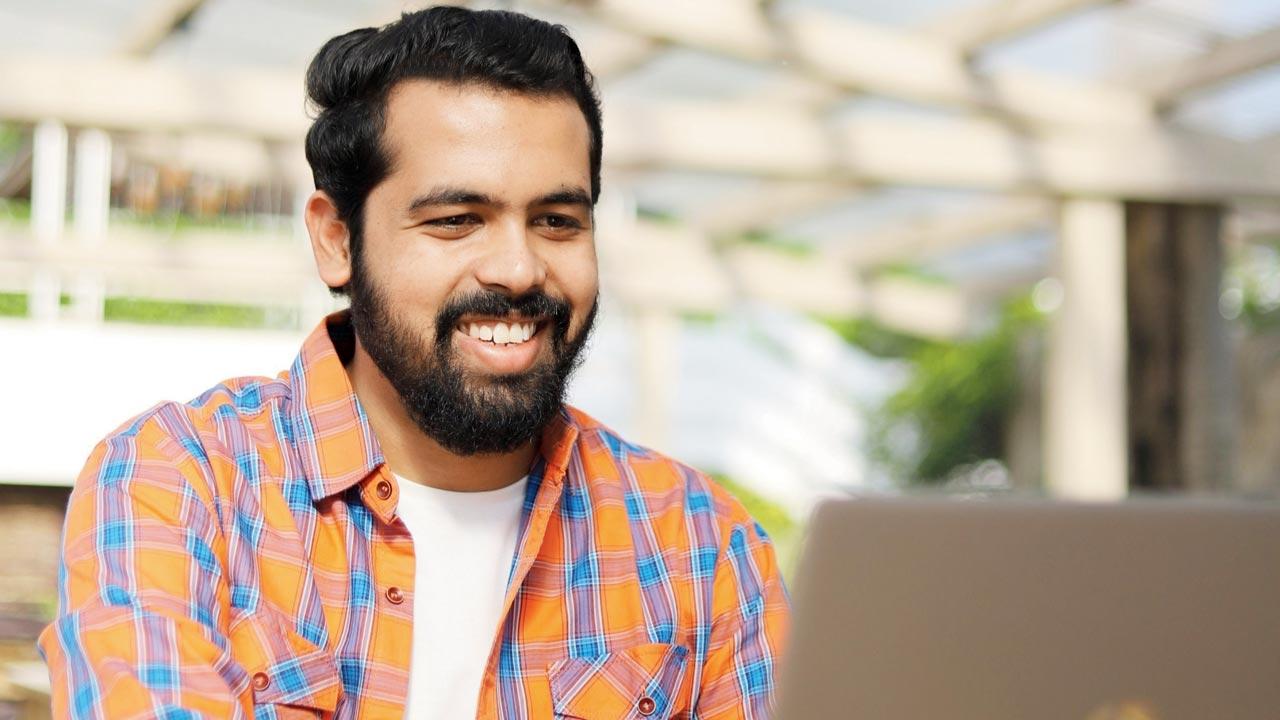 Aryan Surana found his way to a full time position with a London-based publication after he submitted a series of articles to different publications, one of which offered him a full-time position
In 2015, Shivam Shahi reached out to Blue Tokai Coffee Roasters' founder and CEO Matt Chitharanjan via LinkedIn, expressing his interest in working with him. Today, Shahi is co-founder and chief operating officer at the firm. 
"I had just returned from Canada [after studying at the University of Alberta] and was looking for a fresh startup that had received a round of seed funding," says the 33-year-old graduate from the National Institute of Technology, Surathkal. "I had a wish list of firms based on my areas of interest, and Blue Tokai was on it because I had experienced the vibrant coffee culture in Canada and it wasn't thriving in India back then. Cafes had only a handful 
of customers."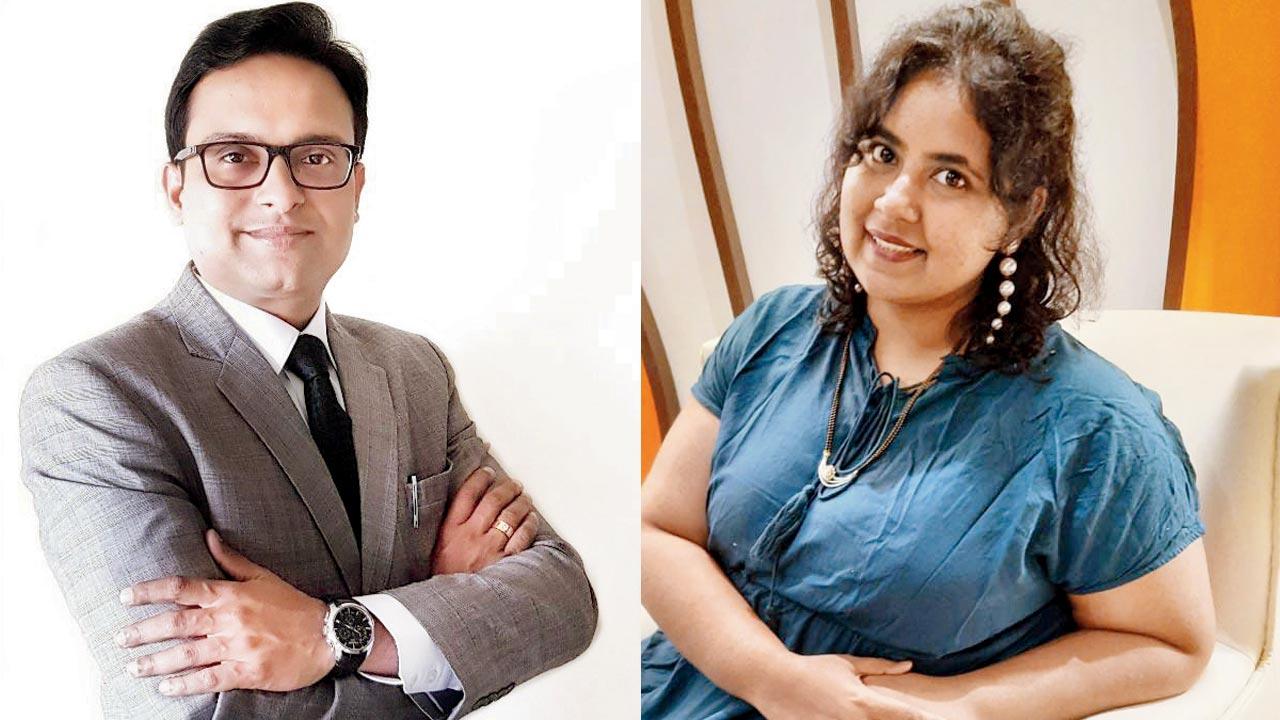 Kalpan Desai and Gauri Aras Vaidya
And what made Blue Tokai sit up and take notice? Shahi's profile and bold approach. "He had studied in good colleges," says Chitharanjan, "and had also worked on his own, so was well-versed with how startups work. What appealed to me was that he had put a lot of thought into his message—he spoke about the [nascent] coffee culture in India and the opportunities lying ahead. After two or three meetings, he came up with a detailed and structured [business] plan. Not everything in it could work for us, but a lot did and his approach set the ball rolling." Chitharanjan hired Shahi as head of operations and later, he was made co-founder. 
Gauri Aras Vaidya owes 70 to 80 per cent of work in her 14-year-long career to networking, cold calls and emails. "Just two weeks ago," says the content and social media strategist, "I reached out to an author, who is also a public speaker and entrepreneur. Although he has been on the Forbes 40 under 40 lists, his website, social media and LinkedIn accounts didn't reflect his achievements and the information on them was outdated. I wrote how I can be of help to him and it worked!" This is not the first time the strategy has worked for Vaidya. "Some years ago, I reached out to a travel portal on Facebook asking for work, and our association lasted two years," she says. 
A keen observer, Vaidya spends a lot of time on social media and when she comes across an account that hasn't cashed in on its potential, she reaches out. "Many small and medium scale brands have an email ID or contact number listed on social media. Another option is to look for them on LinkedIn and message them," is her pro tip.
Another trick is to avoid using a message template. "Do your homework," she advises, "look at the areas the brand can work on, and ensure your message details how you can be useful.  Also try to begin your message with something else besides the usual greeting. Notice if someone in the company or the firm itself has won an award, and start by congratulating them. It increases your chances of getting a reply."
Aryan Surana, a cricket journalist in Barwaha, Madhya Pradesh, networked for a side hustle. As his contract with a news portal drew to an end last year, he started looking for opportunities. He responded to a post on LinkedIn asking for freelance writers who could write long form articles that would be sent to various sports portals. One of them was London-based Guerilla Cricket, which offered him a full-time job.
"It was an article on English cricketer Alex Hales, who was banned for 21 days in April 2019 after testing positive for recreational drug use, that secured the job," recalls Surana. "The article suggested burying the hatchet and giving him another chance." Surana applied this strategy to the rest of his work. "My job involved writing a bunch of short articles every day, but I like long form," he says, "so I would write three to four well-researched articles every month, and send them out for publication. I did this for six to eight months before requesting to be paid for them." That's how Surana established a second stream of income. His advice is to tailor-make the content for the platform by knowing what it wants. "As Guerilla Cricket is based in London, I wrote about an English cricketer, and not an Australian, Pakistani or Indian player. That worked in my favour," he says.
While younger professionals don't shy away from sliding into DMs of prospective employers, some of the latter still prefer the old-school referral system of networking. 
About five years ago, a Mumbai-based professional landed an opportunity to work with the one of biggest basketball leagues in the world, purely through networking. "I knew an ex-colleague who worked with the company," says the senior marketing professional. "I had reached out to him for someone I was representing. We were supposed to meet, but it didn't materialise. A few months later, he invited me home to discuss the same talent, but by then, I had quit the firm. I didn't want to be rude and went to tell him in person. When I told him I had quit, he offered me a job at his company."
Asked whether networking in person is essential to career growth, the 46-year-old agrees. "Whenever I have hired people and when people have hired me, it has been through personal meetings and referrals," he says. "The sports industry is very niche and everybody knows everyone's flaws and strengths. So cold calls won't work, but referrals and networking do."
Kalpan Desai, lead talent acquisition professional for the Management Trainee Programme and Campus Relations at Sony Pictures Networks backs this up. "Randomly reaching out to a recruiter might not work," he says, "What works is following the right people on social media and LinkedIn so that you are in the loop for vacancies," says Desai, "I repost every opening that my company page lists. But just sending CVs doesn't help; after all, we can accommodate you only if there are jobs." To apply for senior positions, the best way according to Desai, is to find a strong, common credible connection. "Referrals work very well," he emphasises. 
What is networking etiquette? "Have clarity about what you are seeking to pick the companies to speak to," says Shahi. "The two important things that must be in your message are," adds Chitharanjan, "Why you want to work for an organisation, and why should the organisation hire you. He advises against calling people directly. "A direct message on social media, emailing or walking up to me at an event is all good, but cold calling means you don't respect my time."
The golden rule, everyone agrees, is to develop a thick skin.  "With networking, everything is in your control—from how you talk to how you pitch yourself," says Nahati, "[So] if things don't work out despite this, you take it very personally. It did take a toll on me, but I was clear that since I had spent so much on my education and lodging in dollars, I would earn it back in dollars too. Besides, I wanted good exposure."
The Vatsal Nahata way to network
. Look up a company on LinkedIn and send connection requests to all employees. The acceptance rate is usually 50 per cent.
. Message those who accept but don't ask for a job. "I simply say I like their profile and would like some career advice. I ask if we can connect over a phone call. On the call too, I talk about them and their work."
. Out of 10 people you speak to, you will "vibe" with a few.
. Send them your resume and follow up. "These second order connections play a crucial role. Converse such that they become your champions. A CV bears more weight when an existing employee sends it to HR."
. Be innovative: Add hyperlinks to make your resume interactive. HR and managers notice this. Don't hesitate to follow up. Use LinkedIn very well.