If anyone doubts India's glorious aero history, this aerophilatelist's unique collectibles of Indian airmails and Air India memorabilia, can prove otherwise. The rare treasures are now available online for everyone to see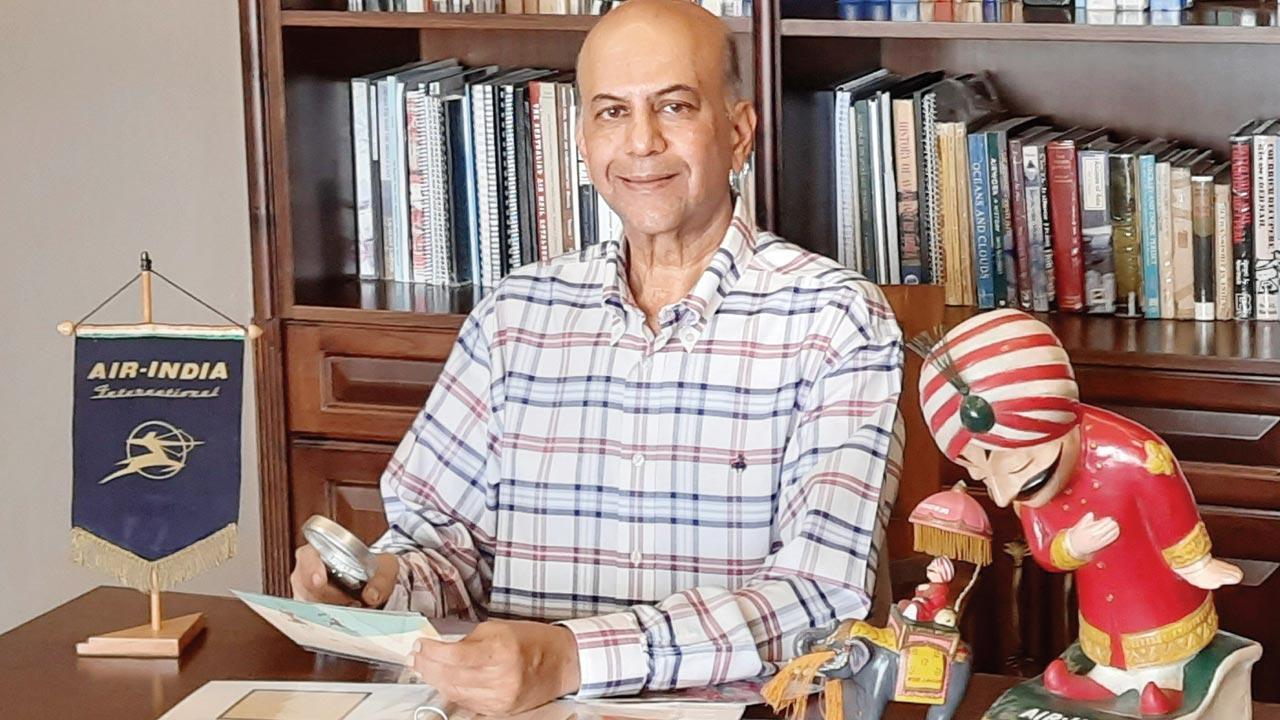 Piyush Khaitan started engaging in aerophilately around 12 years ago
Long before technology revolutionised and allowed for instant communication, postal service was king. "It functioned like a fine-tuned machine. In fact, at the turn of the last century, there were at least 14 postal deliveries taking place every day in the city of Bombay. [This means that] the postman would knock on your door 14 times daily. All these deliveries were timed with the arrival of trains. With the General Post Office (GPO) right behind Victoria Terminus [now, CSMT], the postman would be out on his route within 40 minutes [of a train reaching the platform]," says Piyush Khaitan, a Bengaluru-based aerophilatelist and entrepreneur. This well-oiled system came into its own with air travel.
Front cover of a mail carried on the first Tata Sons flight from Karachi to Bombay on October 14, 1932. The flight was piloted by JRD Tata, and the cover too, was signed by him
ADVERTISEMENT
Not known to many, the first time a letter was carried by air anywhere in the world, was in India. On February 18, 1911, a seven-mile flight from Allahabad to Naini, across the River Yamuna, saw around 6,500 postal articles being delivered. "Six months later, a similar airmail flight was recreated in England by Walter Windham, who incidentally was also the force behind the first airmail service in Allahabad. So, India has a very close link with the history of airmail," he adds. 
Khaitan calls himself an "amateur hobbyist," but the ease with which he rattles off airmail trivia is fascinating. A seasoned collector, he started engaging in aerophilately 12 years ago. "At the time, some senior philatelists gave me very wise advice. They said, 'First read the book, then buy the cover.' And so, I spent the early part of my journey, just reading about the subject, before collecting."
Also Read: Discovery's new documentary uncovers the accident of Vande Bharat mission flight
A cover carried on the world's first airmail service between Allahabad and Naini on February 18, 1911
A couple of years ago, Khaitan, along with the help of researcher Dharmdev Maurya, launched the web page, www.indianairmails.com, which is a treasure-trove of aerophilatelic literature and documentation. Updated monthly, the web page currently comprises only a fraction of his vast collection and research, which he has segregated into five categories: Pre-1953 Airlines, Tata Airlines, Air India, Indian Airlines and Others. It offers a compelling portrait of how letters travelled by air, the different routes they took, and postal stamps that were used. For a collector, the insights run deep. "First of course, you get a lot of cultural insights—the way people corresponded, or how they addressed the letters. But, it also offers an understanding of the development of airmails and communication," says Khaitan. Here, he cites how the first international airmail service from India to England in 1929, took eight days to reach. Nearly a decade later, by 1939, they were able to shrink that journey to two-and-a-half days, with the development of more modern aircraft.