A Dharamshala-based illustrator who comes from the same riverine region of Punjab as Bhagat Singh, presents his life and writings to a new generation by going beyond popular representations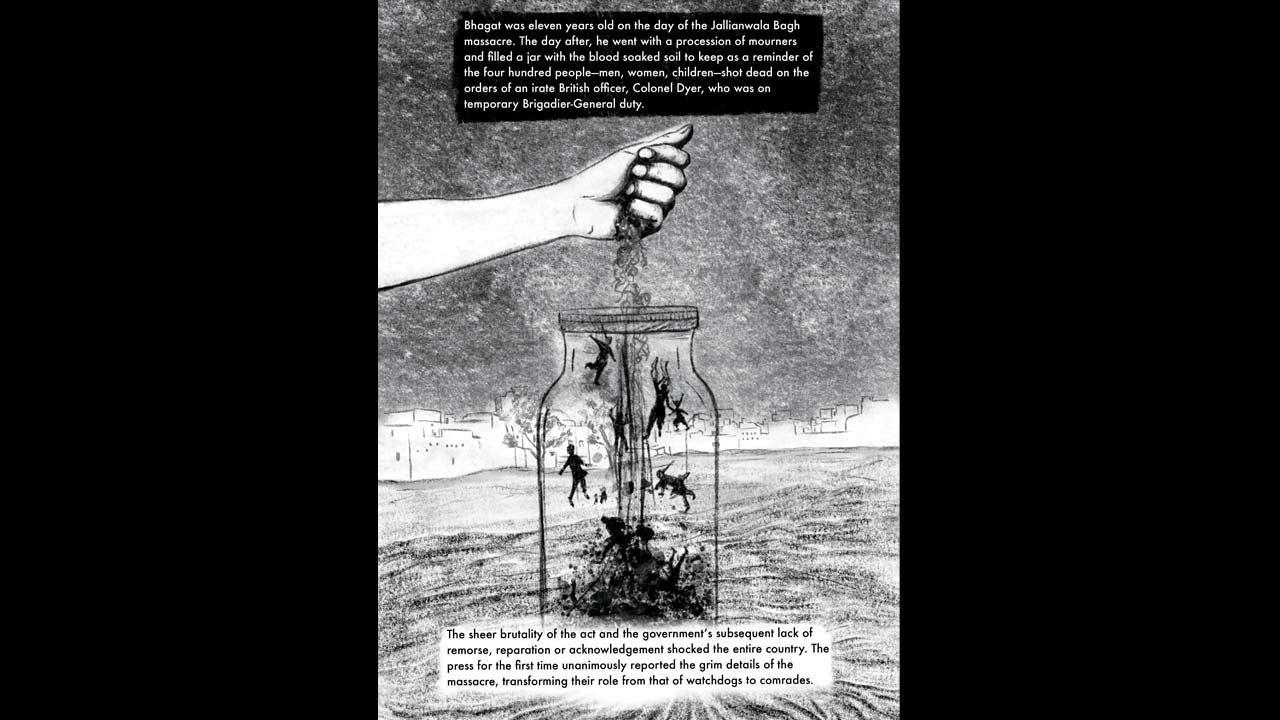 Bhagat Singh's abilities as revolutionary thinker are highlighted in the graphic novel as it weaves his own writing on religion, caste and freedom into the story
Bhagat Singh is an icon and yet opaque," Dharamshala-based illustrator Ikroop Sandhu tells us during a telephonic interview. Her first graphic novel Inquilab Zindabad: A Graphic Biography of Bhagat Singh (Simon & Schuster India in association with Yoda Press) which released earlier this month is set to not only present the legendary freedom fighter to a new generation but also probe beyond the well-known fiery persona glamorised in popular culture towards his abilities as a revolutionary thinker, weaving his own writings on religion, caste and freedom into the story. Sandhu says she was part of an artist's residency at Preet Lari in Amritsar around the time Arpita Das of Yoda Press proposed to her the idea of a graphic narrative on Bhagat Singh, an episode she playfully illustrates in her book. She had been keen to engage more with Punjab's history and culture, she shares, adding that the timing—the state was then seeing the first stirrings of the farmers' protest—prodded her further. "I needed to study the masculine psyche of a Punjabi to understand the cultural moorings of Punjab because it is a hyper-masculine culture to begin with," says Sandhu, who not only shares her last name but also her native region with Bhagat Singh—both hail from Majha, an area extending from the Beas to the Jhelum.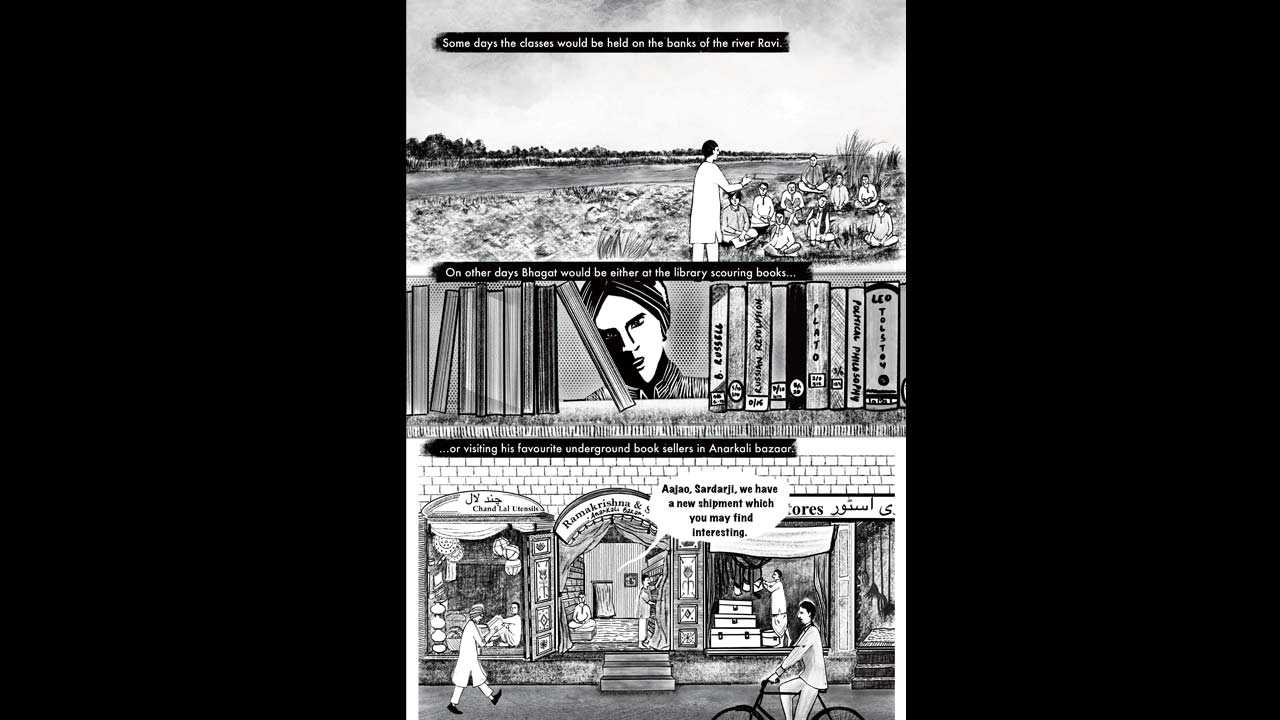 While books and papers by historians, academics and journalists helped provide structure to the narrative, the more dramatic episodes like the Assembly Bomb trial, and his execution lent themselves to spirited illustrations. Sandhu says she was conscious that her drawings shouldn't look like anything easily identifiable with another graphic novelist. "We were inundated with American comics while we were growing up and that has become a part of our language even when we draw. I had to unlearn that," she says, adding that she had to  bring in what was around her rather than what was given to her.  
"When we draw intuitively, it is different from a western way of drawing," she points out, explaining how for instance, round faces rather than angular anime-like features come naturally to Indian artists. Sandhu also points out how in the book, the pages on Singh's childhood were sketched in pencil with softer greys, the drawings turning stark as he grows older and his ideology hardens.
Moreover, she wanted the women of the story to be fleshed out, making characters such as Singh's doting aunt Harnam Kaur or revolutionary Durga Devi, who accompanied Singh on the train journey in which he made his escape after the killing of John P Saunders, prominent on the page. "I wanted to have them in every scene because women are usually invisible," she says.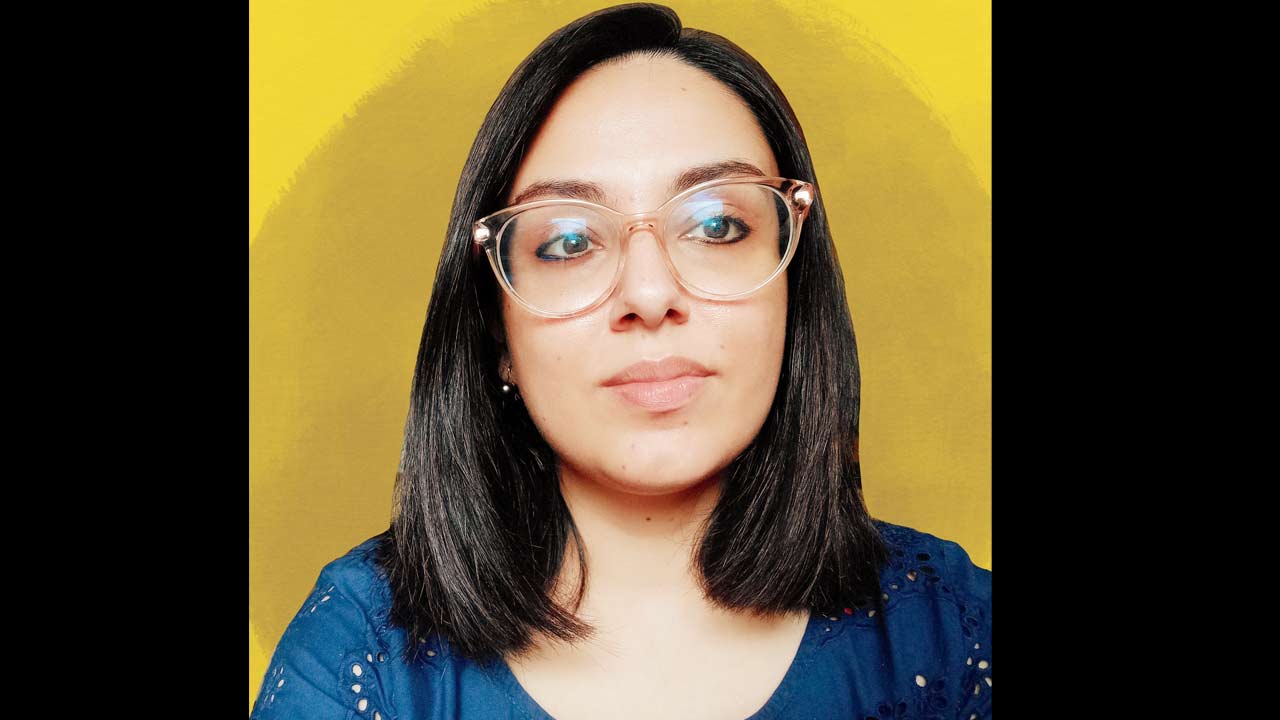 Ikroop Sandhu
While providing ample material for the book, Bhagat Singh's impassioned life story is also instructive for our times. For Sandhu, what is remarkable was Singh's ability to work with people across party lines and ideologies. "He was always looking to continue a dialogue, so even when he disagreed with Lala Lajpat Rai turning more communal in his last years, he was still open to the fact that Rai was somebody who had inspired him during his college days. He was reading and evolving and constantly changing his mind, and so, was allowing other people the same leeway," she says, confessing that this is missing in politics today. "Bhagat Singh seemed like a very amiable but argumentative and openly critical person."
WHAT: Inquilab Zindabad: A Graphic Biography of Bhagat Singh
WHERE: Leading bookstores
PRICE: Rs 499