When you are just 33, and you prefer singing Hari Om over Hui Malang, the world will take notice. Meet the bhajan crusader who wants to give God a full orchestra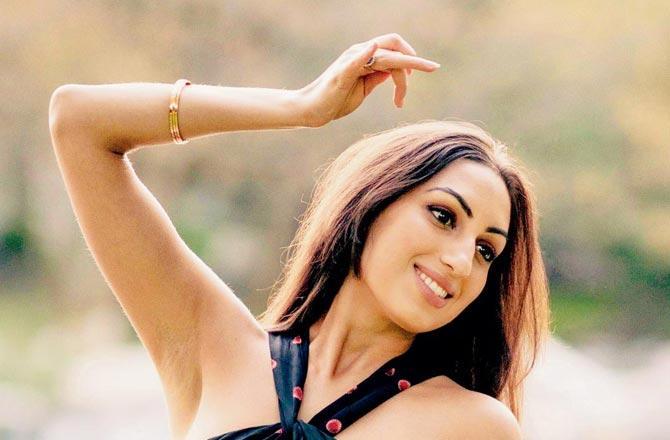 Shivali Bhammer, singer and motivational speaker, also leads Conversations with Shivali for the Eros Now platform
At the age of two, when most toddlers start to babble, Shivali Bhammer would melodiously chant, Hari Bol. "I was a baby preacher, and my audience consisted of my great grandmother and great aunts," she laughs. When she hit her teens, Bhammer's feelings about devotional music only got stronger. "I felt that bhajans in India were poorly produced and, if they had to find an appeal among a wider audience, they needed to have more than just a harmonium and tabla. I thought why not give God a full orchestra."
The London-born singer, who divides her time between Mumbai, New York and the UK, is the youngest and only artiste to be signed by Sony Music BMG for the bhajan genre. Her devotional albums, The Bhajan Project and Urban Temple, reached the top position on the iTunes world chart last year. She was also listed among the Top 25 under 25 South Asian Artistes in England. Her reason for gravitating towards the genre stems from the need to deviate from mainstream music. "People constantly sing about love, sex, physical appearances, heartbreak, revenge and loss. I wanted to sing about something higher, about faith; music that gives you the strength to detach, to focus, and to look inward."
ADVERTISEMENT
While the Bhajan Project has popular tracks, including Achutum Keshevam, Hanuman Chalisa and the Gayatri Mantra, Urban Temple is more experimental, with a dynamic sound. "The former will make listeners nostalgic, and it's a fun album, especially good for children. Urban Temple is a lot more mature."
Prior to singing, Bhammer worked at Goldman Sachs Investment Bank and was involved in equity trading. Her transition to music happened organically, but wasn't without challenges. "I could have been far more famous if I had entered Bollywood, or sung pop songs. Sticking to what I believe in and the story I wanted to tell, has cost me fame. I'm currently waiting to release The Bhajan Project 2, and the music industry has changed so much that it's hard to pull off the things we once could."
Bhammer feels it is a saturated market, where everyone is a popstar and music is cheap and easily available across mediums. "While that is great because it gives more people a platform and stage, making music is a long, expensive and difficult process and it has cost artistes as well."
A young artiste specialising in devotional music makes her somewhat of an outlier, and she's aware of it. She admittedly scares off suitors, too. "Or sometimes, they become obsessive fans glorifying me in a way, which frankly, isn't realistic," says Bhammer whose side hustle is that of a motivational speaker.
In 2018, she was the workshop leader for the Spiritual Directors' Conference in St Louis, where she conducted a session on the nature of Karma Yoga for a predominantly senior Christian audience. In 2020, she performed at the prestigious De Dolen Theatre in Rotterdam, where she discussed nine love stories in Hindu mythology.
Looking back on a disruptive year, Bhammer says motivating people when your own life is falling apart, is hard. "I remember, a few years ago, I went through a pretty big emotional hurdle and was very hurt. On the same day, I had to drive to Long Island and deliver a keynote speech on Empowering Women. It wasn't easy, but you have to get up and carry on. I have never accepted mediocrity in myself." What kept her going through a tumultuous 2020, she says, was friendship. "I had a handful of people who really looked after me on a day-to-day basis. If you can strengthen your relationships in the year of hell, you know you can make it later on."
Her mainstay might be bhajans, but her taste in music is diverse. From Ludovico Einaudi, the Italian pianist, to Hariharan, Bhammer's playlist is created to suit her various moods. "I have music for different 'themes' in the day; instrumental and mantras are usually for when I'm working. Hip hop and R&B is for when I am running or in a dance kind of mood. And Bollywood [the A R Rahman type] is for when I am dreaming about the future." Believing in devotional music is one thing and leading a devotional life is quite another. "And like most people, I struggle from day to day. Sharing and inspiring has become important, especially in a social media-driven world where there is an obsession to project a perfect life. I try not to do that."
Having been in the music field for a decade, Bhammer considers herself lucky to have once featured on the shelves of the beloved and now shuttered Kala Ghoda music store, Rhythm House. She says, "If I am to have children one day, I will have a product in my hand that they won't know how to play since the idea of a CD player will be ancient, but it will be something that can be passed on."
"Exciting news! Mid-day is now on WhatsApp Channels

Subscribe today by clicking the link and stay updated with the latest news!"
Click here!