At 78, Khushroo Suntook is heading the National Centre for Performing Arts with a keen interest to help the cultural institute grow exponentially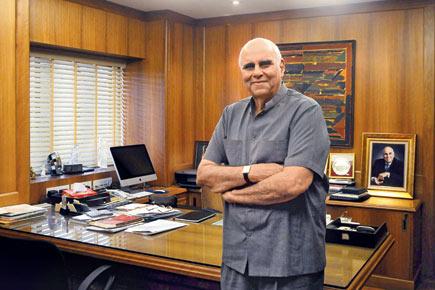 Khushroo Suntook, Chairman, National Centre for Performing Arts 
I have been free for only two months in my life," says Khushroo Suntook, chairman of the National Centre for Performing Arts (NCPA). Today, where professionals, bogged down by work and stress, will give an arm for a sabbatical, this 78-year-old refuses to breathe easy. 
ADVERTISEMENT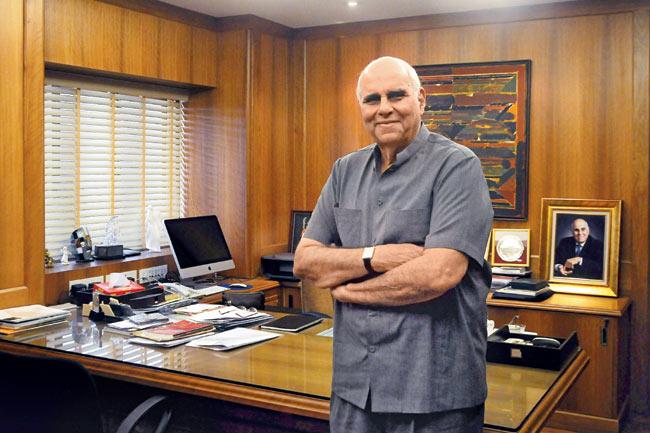 Khushroo Suntook's passion for Western classical music has made him a world citizen, as it helps him meet artistes and collectors. The septuagenarian in his various moods at his Nariman Point office. Pics/ Satyajit Desai  
I meet him on a Tuesday afternoon at his Nariman Point office. As I enter Suntook's cabin, I notice myriad pictures of him with international artistes adorning the walls of his office. Dressed in a grey safari suit, the septuagenarian greets me and poses for the camera sportingly.
For the love of the arts
Born and raised in Mumbai, Suntook hails from a family of lawyers. "My father was a solicitor. My maternal grandfather and maternal great grandfather were judges," Suntook, who is an advocate, tells me. A student of Campion School, he had renowned conductor Zubin Mehta and leading income tax expert Soli Dastur as classmates.
He displays his photographic memory when he says, "I was the school's second student when its operations started from a Marine Drive flat. We joked how each class had an attached bath."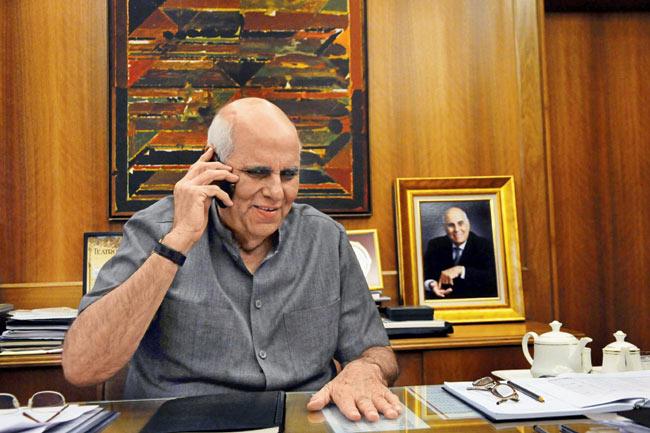 As a youngster, Suntook enjoyed listening to Western classical music and playing tennis. "My mother and grandfather were into Western classical music. I enjoyed swimming and playing tennis too. Sundays meant going to the Willingdon Club, swimming and playing badminton and squash," he reminisces.
The sports buff has won many titles and organised Davis Cup and ATP tournaments. Jimmy Mehta, an ex-Davis Cup player, trained Suntook. "Under Mehta's tutelage, I played tennis at the state and national level. Then I moved to inter-office tournaments. I loved tennis as it took me to England and Holland where there were music concerts," he exclaims.
The sportsman has watched his favourite players live at Wimbledon. "I would buy a £ 10 ticket and watched matches. Rod Laver, who won the Grand Slam in 1961 and 1969, is my favourite," he says.
Stepping into business
Suntook would accompany his parents to Rome and Florence, where he made some friends, including Victorio K and Dr Rossi, with whom he founded Bisleri in India in the 1960s. "My near and dear ones were appalled by the idea and exclaimed, 'Who will buy water in India?' But we got the licence to start the company. We built a factory in Thane and distributed Bisleri through Voltas. But eventually, we sold it off like silly people to the Parle group in 1968."
Two months later, he was free for the only time in his life. For the next 32 years, he worked with the Tata group, including Lakme, Tata McGraw-Hill Publishing and Tata Investment Corporation Ltd. But in the midst of all this, he ensured that his love for Western classical music stayed alive. "We started exporting Lakme products to Moscow and Milan, where I could attend concerts. Once a senior director on the board told me, "I have noticed you export goods to all those places where there are nice opera houses," he guffaws.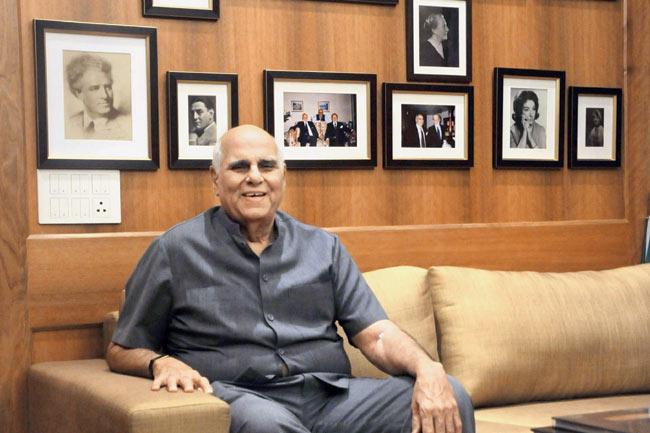 Changing gears
Over the years, NCPA's founder, Dr Jamshed J Bhabha, became Suntook's friend and urged him to become the cultural institute's vice chairman in 2004 and then chairman in 2008. "Dr Bhabha was a visionary. he encouraged me to start the Symphony Orchestra of India (SOI)," says the septuagenarian. Since Suntook's stint, NCPA has started hosting more events — Indian classical music and dance, operas, plays, theatre screenings, photography exhibitions and workshops. He also infused a corporate discipline by dividing performing arts into dedicated departments, headed by professionals.
Suntook has made a conscious effort to promote Western classical music, often perceived as a niche genre, in the city. He maintains that his love for this art form has turned him into a world citizen. "I have been subscribing to the magazine Gramophone since 1952. There was a collector's corner that was penned by John Freestone. I wrote to him.
He, then, introduced me to rare records and collector Vivian Liff and artiste George Strait." The music aficionado believes in looking at the road ahead. "I wish there was more funding available to the arts. The art of giving is not applicable to the arts in this country. Today, NCPA has many programmes but we have a lot of plans to grow exponentially. I'm happy to be still dreaming at this age," he concludes.
"Exciting news! Mid-day is now on WhatsApp Channels

Subscribe today by clicking the link and stay updated with the latest news!"
Click here!