Exploring the 'double persecution' of being queer and Dalit in his second film, Nishant Roy Bombarde feels fighting for civil liberties means LGBTQIA+ persons must ally with caste minorities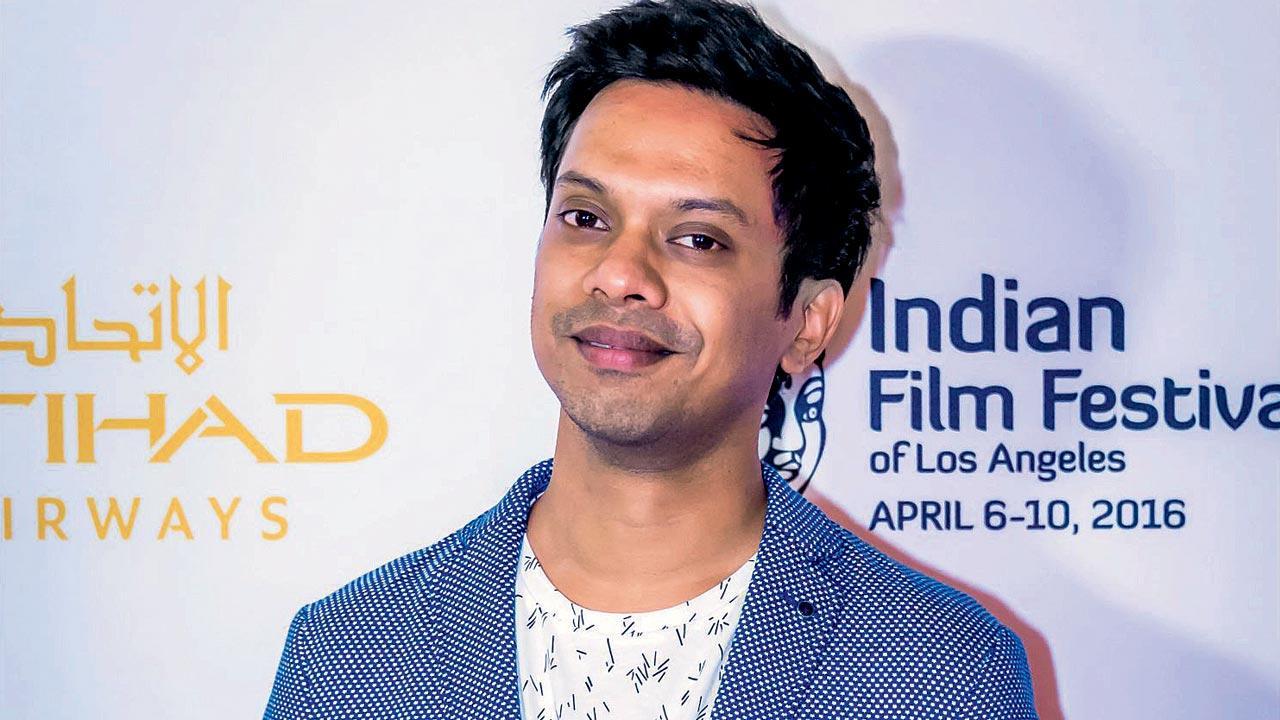 Nishant Roy Bombarde says, with Gair, he wanted to explore the space where caste and sexuality cohabit a bit more, and question, if at all they affect each other, how would that be?
Six years after filmmaker Nishant Roy Bombarde bagged two Rajat Kamals at the 63rd National Awards for his debut film Daaravtha, an adolescent boy's exploration of his sexual expression, he is ready with Gair. This one is a short, and explores the sexuality-caste intersectionality, released in the US on May 7 as part of the New York Indian Film Festival. Its India premiere is scheduled for the Kashish Film Festival, which opens on June 1 in Mumbai.
Bombarde was keen to explore the dynamic between caste and sexuality. "I love the space where the journeys of two characters become interdependent. I wanted to explore this intersectionality and the resultant double persecution," he says.
Finding support for a subject such as this is never easy. Some potential collaborators suggested that he consider changing the central character, a Dalit, to make him Muslim. "(Laughs) I met this famous short film producer and he said that the mix of caste and sexuality is confusing. He told me, 'City mein itna kahaan dikhayi padta hain ab, wahan North mein, Dilli vagaira mein toh bahut hi kam.' North Indians coming to Maharashtra believe that casteism is stronger here. This is because there is more caste discourse here and people are more vocal about discrimination. The director said, '…toh isko agar Muslim bana do, toh audience ko samajhne mein asan ho jayega.'"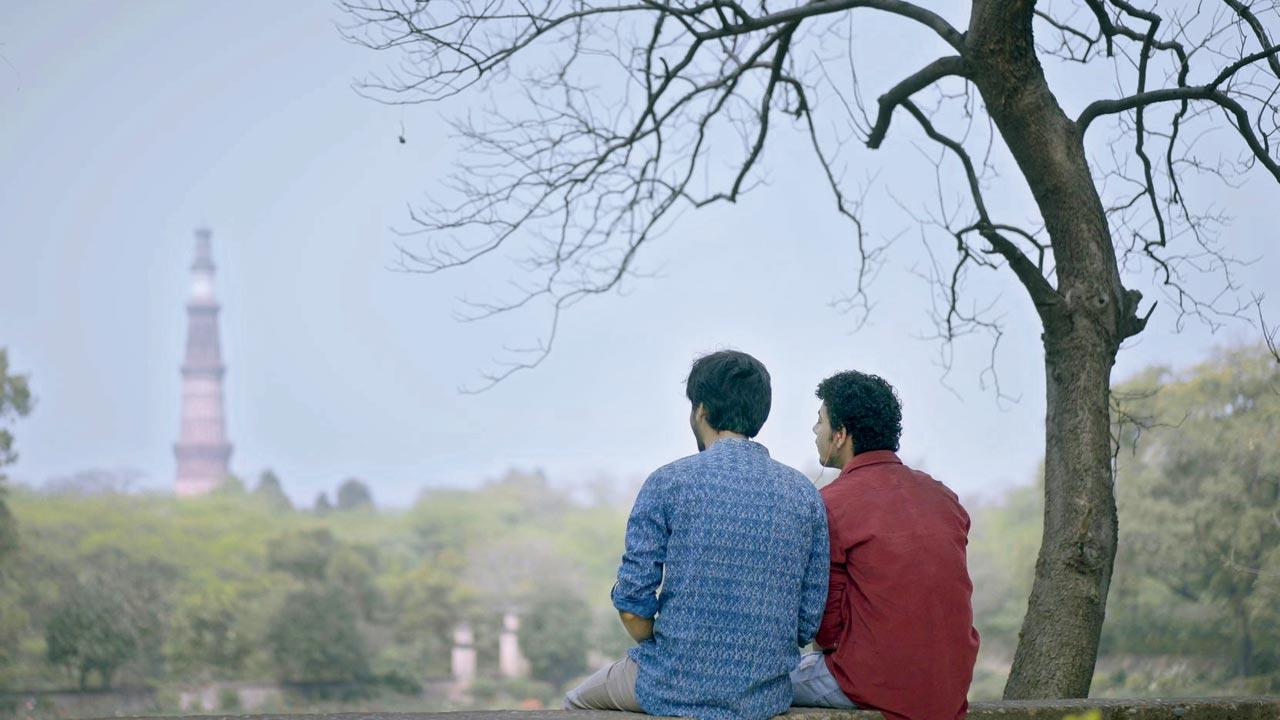 Because of the Shahu-Phule-Ambedkar legacy, the expression of caste in Maharashtra is entirely different from that in north India, thinks Bombarde, " It is more pronounced there and direct. Casteist slurs are casually uttered," he says
Bombarde remembers wondering, who are the people who don't "understand the rocket science of caste"?
Finding funding did not end Gair's challenges. Shot in the thick of Delhi's anti-CAA protests and the riots that followed soon after, the film's art designer couldn't step out of his home. A replacement was flown in from Mumbai. Although the film was intended to be shot in the foggy Delhi winter, by the time everything fell into place, it was March. On the day Nishant and his team reached Delhi, the skies opened up. The rains left the national capital foggy for the next few days. Happy coincidence.
 "There might be a hundred things that go wrong, but the universe has a way of making it up to you," says Bombarde, who came back to Mumbai to sleep off the exhaustion only to be woken up by the din of clanging pots and pans. Gair was edited through the pandemic. "It was a scary, uncertain time to be stuck at home and I was glad to be busy with the edit."
The filmmaker realises that the expectations are high following the acclaim Daaravtha received. "But every film has its own journey." Unlike the happy and gay Daaravtha, Gair is contemplative, even a tad melancholic. "You change as a person [as you grow] and that reflects in your work. What matters to me is that those who have watched Gair, have had nice things to say. If my film moves people to ponder, what else could I want?"
Is Gair trying address the casual invisibilisation of caste 'mainstream Indian LGBTQIA+ cinema? "Caste is invisibilised because it is invisible to the filmmakers. It means questioning their own privilege. That takes guts," he says, "If we bring up caste, they look away hoping it'll disappear."
But he argues that this ignoring makes it more conspicuous. "Caste makes its presence felt through the choice of spaces, language and food. Gair shows how music and food can become tools of oppression. It will be an eye-opener for those who take pride in calling themselves 'only Indian' because they don't serve tea in a cracked saucer to their maid."
He says such supremacist inclusion is seen even in the choice of friends and life partners. "Caste is often disguised as class in India. One look at dating apps and you'll know." But it is the paradox of the queer community's casteist exclusion that Bombarde finds surprising. "I'm baffled to see a community that's so vocal about its rights of sexual expression being quiet about caste discrimination among its own ranks." The world over, equal rights movements derive strength from each other, with the Dalit, Bahujan [SC, STs and Adivasis] tribal rights movement and the queer movement all being equal rights movements. "Yet, they are not allies. A majority of transwomen in India are Bahujan. Theirs is the oldest struggle. What does one say to them? Scream that you are queer, but shut up about being Dalit?" he asks and reminds, "Pride [March] began as a protest to Stonewall [protests by gays against a police raid in 1969 at Stonewall Inn in Greenwich Village] and at the forefront of the riots were Black and Latina transwomen! Talking about race and gender is fine, but caste is not?"