The coolest new home-buying apps can tell you the price your neighbour sold their flat for, offer you virtual tours of villas in Dubai, and even estimate the net worth of your dream home. But does this mean the agent is out of the window?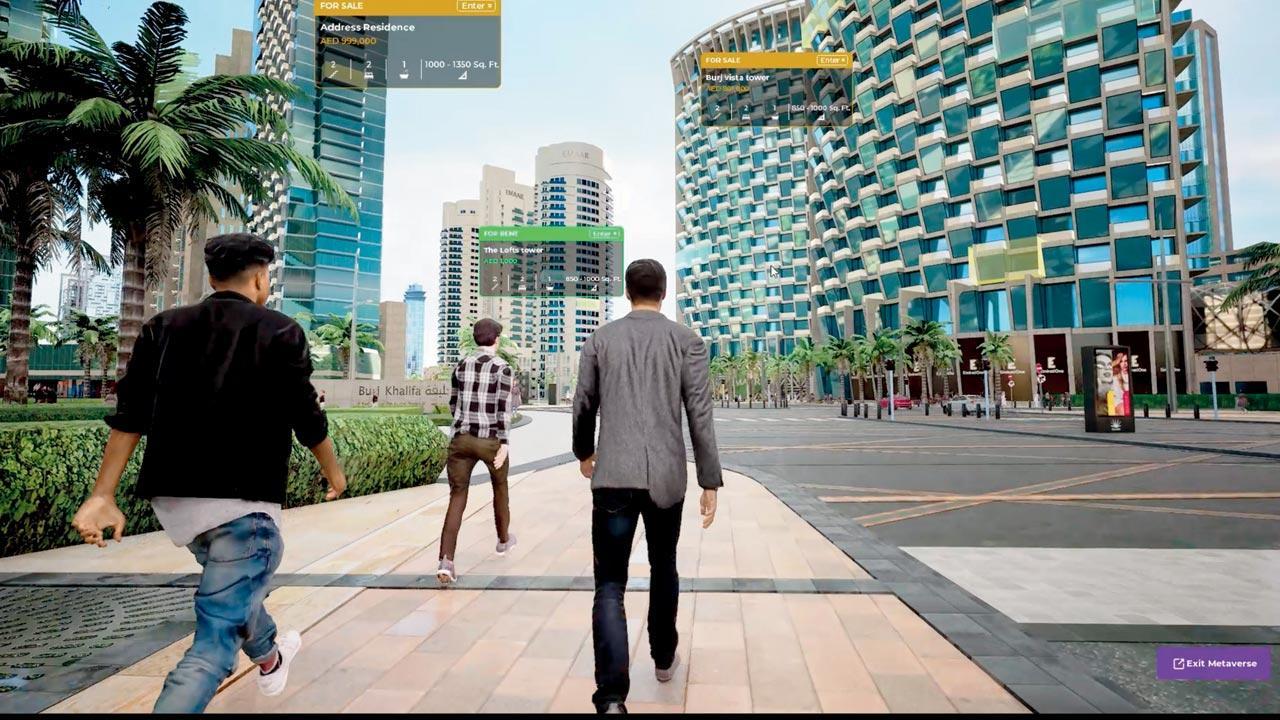 A metaverse stream like this allows you to virtually walk through the neighbourhood as well view homes in Dubai
The average lifespan of an Indian is 70 years. During this time, how many clothes, cellphones and cars will they buy? Now, compare that with the number of houses they will buy?" BKC-based entrepreneur Abhishek Kiran Gupta asks us, over a telephonic interview. Before we can come up with an answer, Gupta informs us that "home-buying is an once-in-a-lifetime opportunity". You can't leave any stone unturned.  
That's what led him to start the home-buying app IndexTap in August last year. When it launched, the app only provided data that would let you know what price flats in the Mumbai Metropolitan Region (MMR) and Pune were being sold for or being leased out at. In January, the app got licensed to directly approach a seller via its platform. Not just that. Gutpa's app tells you what price your neighbour's home exactly sold for, or the recent sale price of a flat in the building you might be looking to buy a flat in. 
ADVERTISEMENT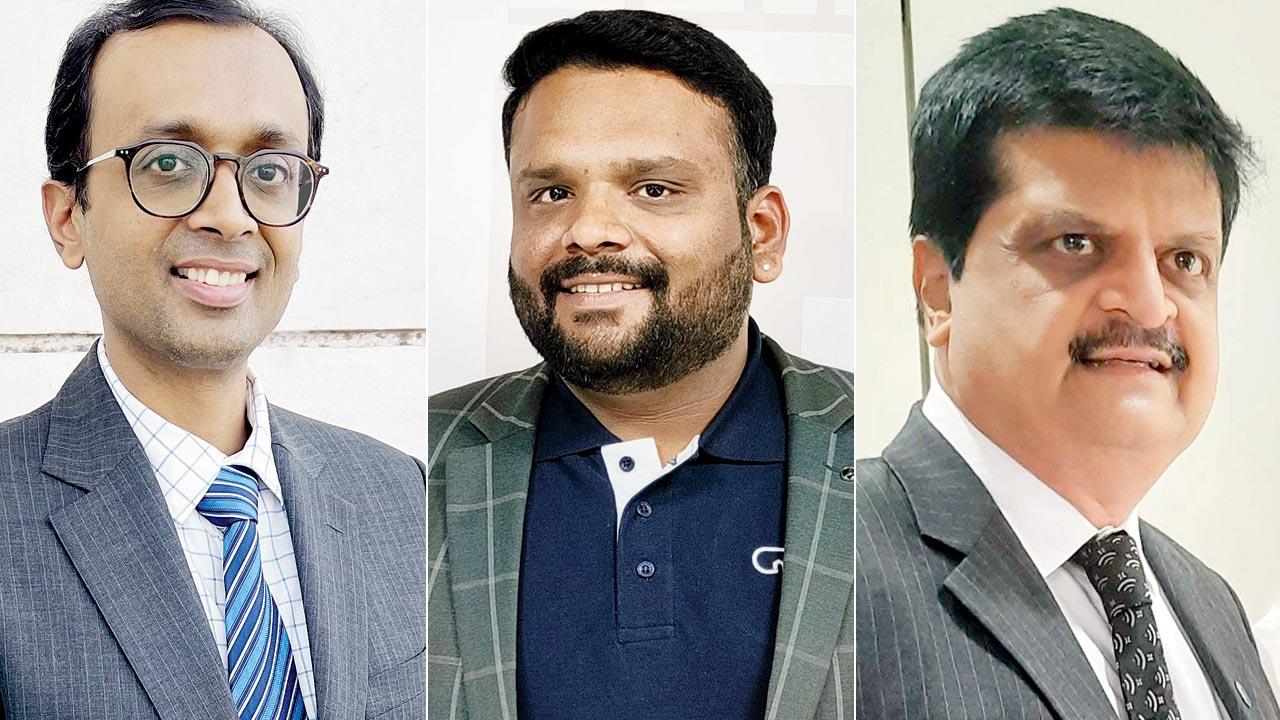 Abhishek Kiran Gupta, Srinath Kandala and Dhiren P Doshi 
His is among the plethora of home-buying apps that are encouraging transparency in the real-estate business. The knowledge of either being lowballed or conned with overvalued flats, has led to a first-of-its-kind empowerment in the home-buying space. "We have received emails from customers who have told us how grateful they are. After they used our app, they were able to get the agents to reduce the price of a home they were buying or even renting," 
says Gupta. 
He credits the success of apps like IndexTap to government initiatives like that of the Maharashtra Real Estate Regulatory Authority (MahaRERA), which has made it binding for developers to register every sale, along with the details of the carpet area and price the flat was sold for.
Another app, PropVR, creates simulations using the same tech used in games like Map Quest and Call of Duty, allowing a buyer to virtually tour a home. PropVR is based out of Bengaluru and was acquired by Square Yards in early 2021. Srinath Kandala, its co-founder says, "Right now, if you are interested in buying a home in Dubai or Abu Dhabi, individual developers in the UAE can share links that stream the flat to you in metaverse." PropVR uses the same concept. "We have worked with a few developers in India, who do the same for projects in India. But now the plan is to make it a search-and-find option on our app... like a listing. So billions of people can experience a project of a developer who has opted for the metaverse, on their phone."
Another app that has caught the attention of home-buyers is HomeXchange, launched in 2021. Run out of Andheri, it is a one-stop-shop, where you can sell your old home and get help to find a new one. "
HomeXchange is focused on solving a problem in the residential resale market and democratise the sell and buy process. The process of selling an existing home and purchasing a new one can be daunting and lengthy taking anywhere between four to eight months. HomeXchange solves that by providing a instant guaranteed price on the old home of the customer," says co-founder Jesal Sanghvi. The process can be time-consuming. HomeXchange helps by giving the buyer an instant estimate of the price of their home. "Once they are made aware of the value of their current flat, they will be confident enough to invest in a new flat." The app also connects them with 
prospective buyers. 
But whether home-buying apps will replace the real estate agent is yet to be seen. Asset advisor Dhiren P Doshi feels that the agent will continue to play an important role. "[As asset advisors] We know the drawbacks of a project. We look into the history of the developer and what the buyer will have to compromise on," he says, "None of this is found on an app. Even if app makers claim to resolve certain issues, home owners must get their hands dirty and do some homework on their own."