As a prelude to International Women's Day, we speak to two human rights activists and an academician demanding action on violence against women, which they say is not just a problem of gender, but class and caste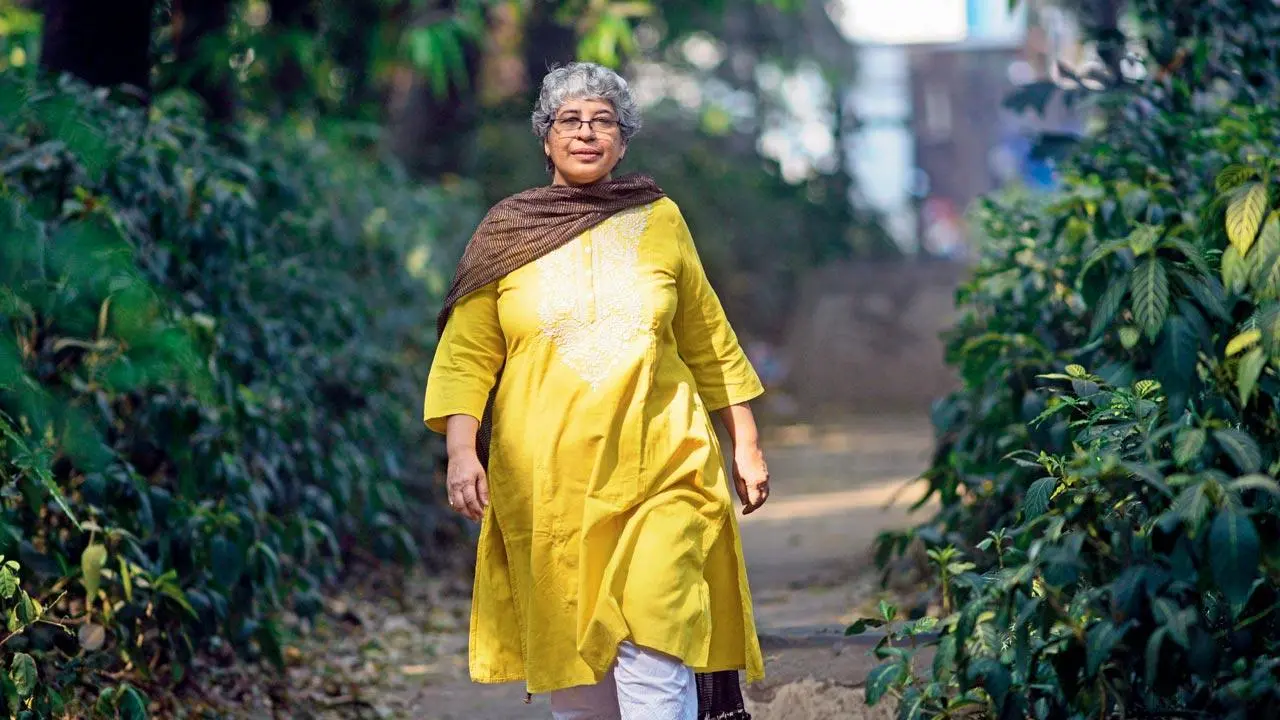 Pic/Pradeep Dhivar
'Our data needs to show who is killing women from womb to tomb'
Nishi Mitra vom Berg
Professor, Centre for Study of Developing Societies, School of Development Studies at TISS
ADVERTISEMENT
Her good fight: Researching femicide in contemporary India.
We must remember that femicide is not new. The word was first coined in the 1970s, and was originally meant to refer to gender-based killing of women by men. Later, it came to include any killing of women and girls.
Geographical context and culture play an important role in how femicide shows up. In the Indian context, it manifests as dowry deaths, honour crimes, female infanticide, female foeticide, partner homicides, witch hunting, and other murders. Much of this crime continues to remain hidden and naturalised, because violence against women and girls is institutionalised. It is perpetuated within the family unit, both natal and marital, with impunity as men and boys are the preferred sex; and women are just burdensome. It is a taboo topic in most families. Women in such familial units are often complicit in thinking of themselves as not wanted and not needed, and show a high level of tolerance for violence, till it goes beyond so-called normalcy. This is continuation of everyday violence in homes, and its extreme manifestation is femicide.
I started working on the issue when I joined TISS in the 1990s; I was inspired by British scholars Liz Kelly, Stevi Jackson and Gill Hague and my TISS colleague Chhaya Datar. Hailing from North India, I had witnessed a lot of violence and discrimination against women, and this compelled me to take up the cause. My parents and family, especially my husband Hansgeorg vom Berg, nurtured my belief in myself and the significance of my work. By 2015, I began focusing on femicide, working with Israeli scholar Shalva Weil from the Hebrew University of Jerusalem.
Over the years, I have looked at various questions: Why do women agree to violence? Why do they stay in violent relationships? How do they agree to be complicit in violence against them to the extent of murder? A woman may be lying on her deathbed, and will still be hesitant to name her husband or relatives as culprits. And that's because there is a certain fixation about lifetime investment in marriage and hope of continuing in one's marital home. The whole idea of the sanctity of marriage and family is a very strong construct.
In 1998-99, I undertook a pioneering research reviewing public responses to violence against women in India. It was funded by the International Centre for Research on Women (ICRW) in Washington DC. I found that India didn't have good alternatives, such as good shelters from where survivours could rebuild lives. In those that existed, the movement of women was highly controlled and monitored. 
Another major problem is grossly-inadequate data. What we know from statistics globally, as well as in India, is that women are subjected to a lot more violence by people close to them and whom they know. The National Crime Records Bureau should be able to capture this data, but that's not happening. Our data needs to show who is killing women from womb to tomb, because women's lives are fraught with violence. They are killed as foetuses through illegal abortions; as infants by neglect and discrimination—we know there is higher mortality of infant girl children than boy infants in most states. The familial reality of violence has manifested in a skewed sex ratio in many states.
We also need to stop economic violence against women, which means that women's share in inheritance rights need to be strongly protected, women's right to work after marriage needs to be endorsed; we have to continue to focus on education for girls, because everywhere, globally, their secondary education is said to be a protective factor against violence, as they are able to exercise more autonomy in decision-making.
I want to set up a Femicide Observatory at TISS and I am looking for funding. We need to look at violence against women as a developmental issue, and that's when change will happen.
'If a woman's bodily integrity is violated by husband, it is rape'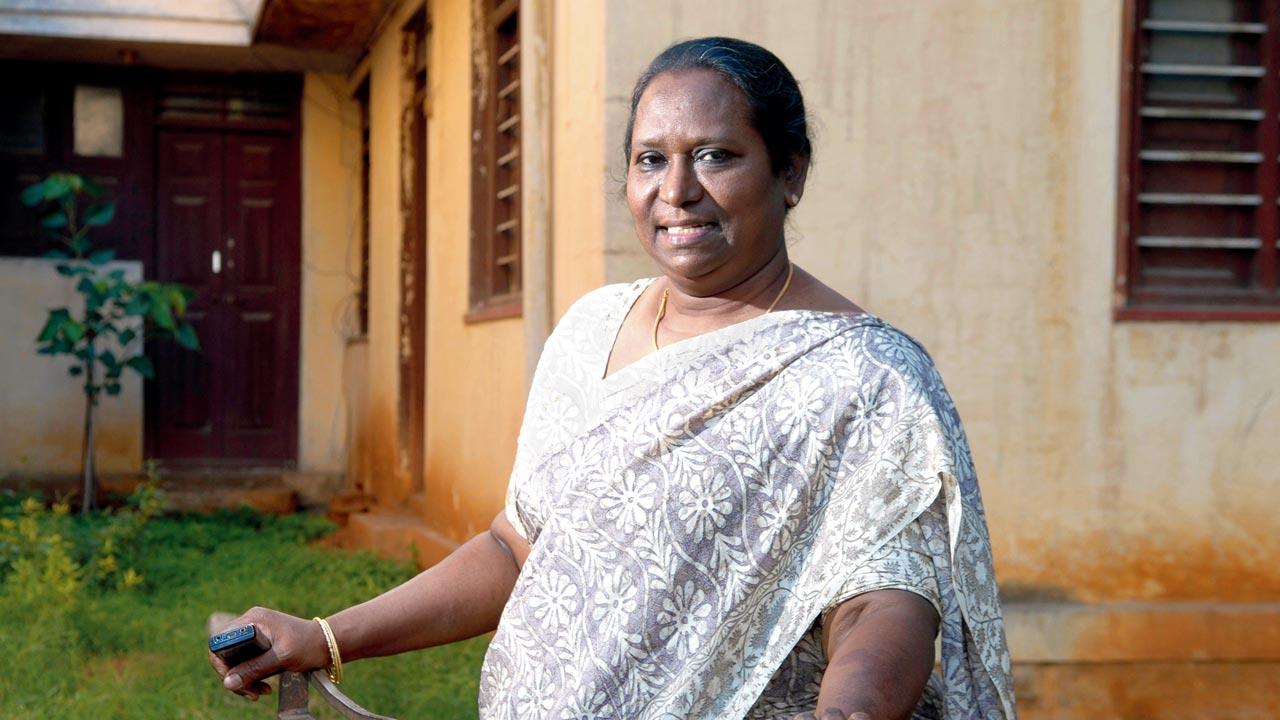 Pic/Getty Images
Ruth Manorama
Activist, who fights for rights of Dalit women, domestic workers and those in the unorganised labour sector
Her good fight: A petition in the Supreme Court, challenging constitutional validity of Exception 2 to Section 375 of the Indian Penal Code, relating to marital rape. Exception 2, while defining rape, states that sexual intercourse by a man with his wife is not rape unless the wife is below 15 years of age. 
Sexual violence is a manifestation of power, control and oppression, which in a patriarchal society such as ours, is predominantly perpetuated by men against women and girls. 
My decision to take up the issue stemmed from my work with the Committee on the Elimination of Discrimination against Women (CEDAW) [a body of independent experts that monitors implementation of the Convention on the Elimination of All Forms of Discrimination against Women]. The concluding comments in the second and third periodic report of the convention highly recommended criminalising marital rape. Survivors of domestic violence have repeatedly spoken about being sexually assaulted by husbands and partners, yet there is no legal remedy against such assault, because in India, marital rape continues to be treated as an exception to the definition of rape by the IPC. There was a need for constitutional scrutiny of this exception. 
We have legislation such as the Protection of Women from Domestic Violence Act, 2005, which provides redressal for violence in a marital relationship. But the law on rape fails to specifically criminalise forced non-consensual sex by husbands with their wives, and offers no legal recourse to the prosecution. This provides blanket immunity to one class of perpetrators.
Some men's right activists are protesting the marital rape PIL in the Supreme Court. Their argument is that we are interfering in the marital sphere. But is the expectation of sex in marital relationships agreeable when a woman is humiliated and her bodily integrity violated by her husband? I know of a case of a woman from a slum, whose husband would put chilli powder in her vagina and rape her every day. Is this sex? We have to understand the difference between rape and sexual intercourse in a marriage dynamic. A rapist is a rapist.
I have also been working on caste-related issues for many decades—marital rape is exacerbated by caste. This is evident in the cases of abuse reported by Dalit women married to upper caste men.  
Our crime data doesn't reveal the extent of marital rapes that are taking place. If you look at the statistics, most women who file complaints against their husbands will only report abuse or violence, but won't say they have been raped. But the National Family Health Survey 5 (2019-21), shows that among married women aged 18-49 who have experienced sexual violence, 83 per cent reported their current husband and 13 per cent reported a former spouse as perpetrator. How do you respond to that? 
The silver lining is that women are coming forward and expressing their dissatisfaction with their marriages. In fact, in marital rape cases, the police themselves have registered cases but when there is no recognition of marital rape, you cannot prosecute. 
Marital Rape Exception (MRE) violates the integrity and individuality of a woman—the dignity guaranteed to her under Article 21 [Protection of life and personal liberty] cannot be denied. If a woman's home is not a safe space, if she doesn't feel protected there, isn't that a problem?
'Adivasi women are physically and sexually violated by security forces'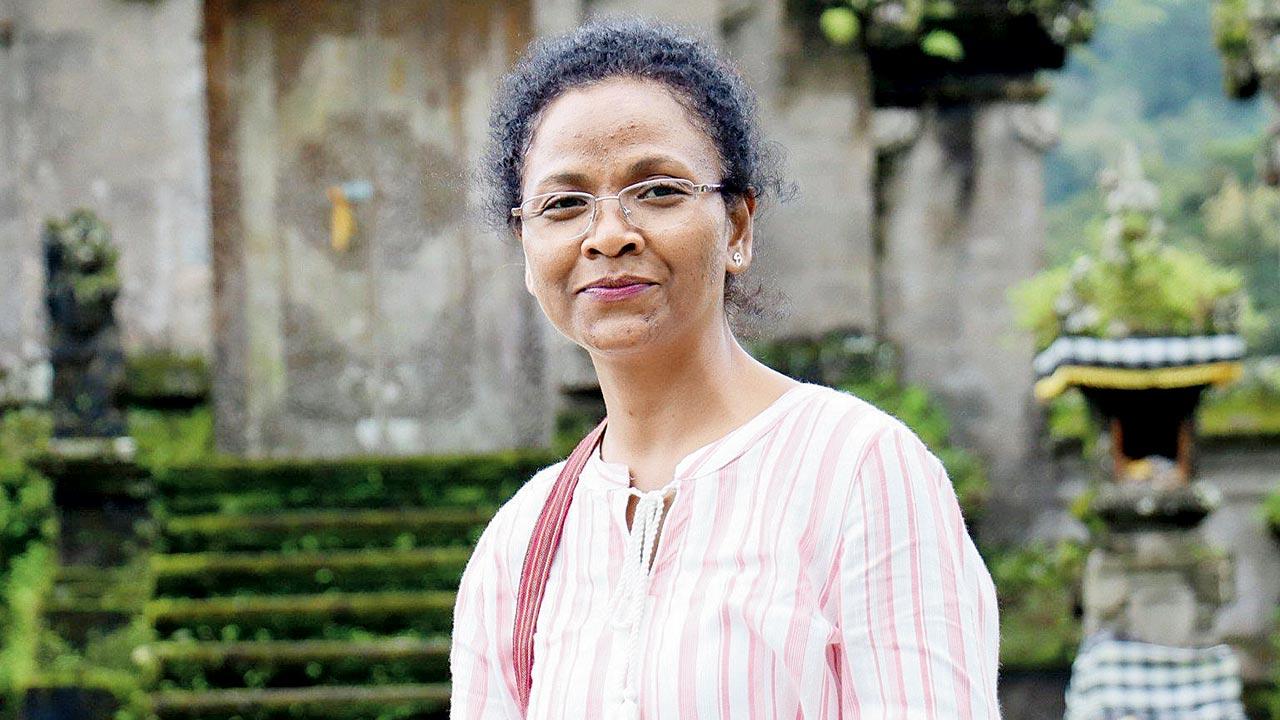 Elina Horo
Co-ordinator, Adivasi Women's Network
Her good fight: Demanding a  system that's sensitive towards Adivasi women. 
Presently, we are fighting for the Adivasi women of (Jharkhand's) Chaibasa district's Chiriyabeda village, who have been sexually and physically violated by security forces. Under the garb of tackling the Naxalite movement, during one search operation, two security forces held down a girl, frisked her and groped her breasts. They tried to pull another towards the bushes. When the mother held on to her tightly, not letting her go, they hit the mother with the butt of their weapon. They rummaged through the kitchens and houses of these people, destroying their food and disturbing their family lives. The women are in emotional turmoil and physical pain. An FIR was filed and several representations were made to officials of the district administration and police high command, but no action has been taken yet. We have also demanded action against security forces camps in tribal areas by the state Home department, and recently took our demands to its secretary. 
Witch-hunts are also on the rise and this directly affects the women, because they are the first to be blamed for any mishap. In September last year, three women and a man were made to eat their own excreta and urine, physically tortured and burnt in the name of black magic and witchcraft in Aswari village of Dumka (Jharkhand). An FIR was registered, some arrests were also made, but the inherent weakness of law, the Prevention of Witch (DAAIN) Practices Act 2000, is not a deterrent to perpetrators. According to this Act, the fine on people identifying and labelling women as 'da'ain' or witch and causing them harm, ranges from R1,000 to R2,000, with jail term between three months and a year. We are demanding the law be made more stringent. 
The fact-finding team says many of these witchcraft allegations stem from personal enmity, and land and property issues. A mere anhoni—an untoward incident in the community—is blamed on the women. Their hair is cut, they are tied to the poles, not given food, forced to eat excreta, stripped to bare bones, and beaten brutally. 
During our investigation of such cases, we face challenges from within the community. They don't want to speak up for the truth for fear of meeting a similar fate. All we receive is silence. They don't want to take a stand, because many times if you don't cane a supposed witch, you are on her side and will be dealt with similarly. So everyone bands together. 
Trafficking of Adivasi women is a perpetual issue. Two women were recently trafficked to Benguluru to work in an incense stick factory, along with their children. The physical torture of such women, trafficked to become house-helps, has been in the news recently. The challenge boils down to not having enough voice for tribal issues in mainstream media and society. There is blatant discrimination. Loopholes in the legal system, where Adivasi women are even advised by police to not fight the legal system and laws, is our constant struggle. 
We have been demanding for a more sensitive system which looks forward to eliminating Adivasi troubles and not using them for their own good. There should be unity and connectivity between various organisations working for their rights and issues, for better results towards the future of 
the community.