Contemporaries and partners talk memories they cherish the most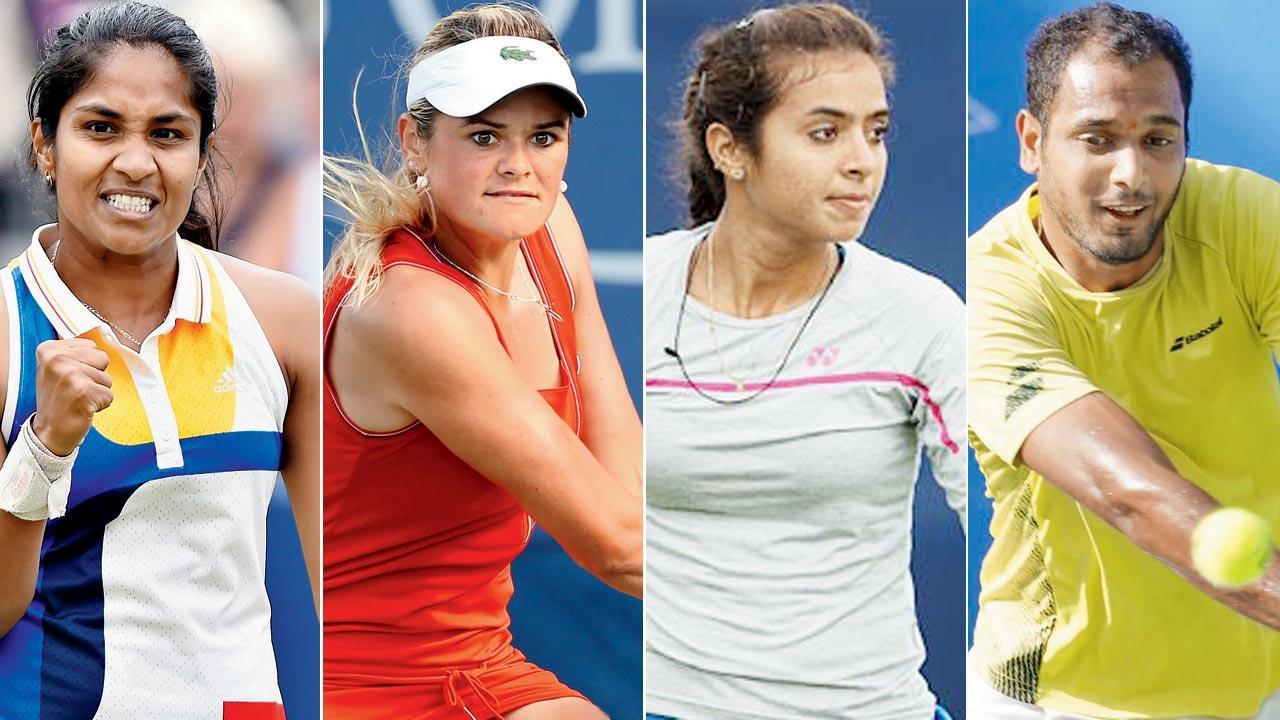 Prarthana Thombare, Aleksandra Wozniak, Ankita Raina and Ramkumar Ramanathan
Prarthana Thombare, India doubles specialist
Sharing the stage with her at the highest level—the Olympics—is my favourite memory with her. She guided me through it, and made me believe, "If I can do it, you can do it too".
Aleksandra Wozniak, Canadian tennis player
I played [against] Sania in Los Angeles and in Dubai, and she was always a great competitor and talented player. Sania played fast tennis and was smart. I wish her the best for the new chapter in her life. Happy retirement Sania.
ADVERTISEMENT
Ankita Raina, India tennis player
Tokyo Olympics will always be special and my most favourite as it was a dream come true, and that too, while playing with Sania, my childhood idol. I was amazed to see a completely different side of her off court. I was in Dubai for an ITF event in 2021 and was supposed to head back to Pune, but the city was in lockdown. Sania invited me and my physio [therapist] to stay at her house and train with her in Dubai instead. Even though I was a bit hesitant, she insisted and made me feel at home. That's when I got to see the kindhearted person behind the fighter on court. Sania has never been affected by her wins or losses throughout her career, and that is why she reached No. 1 in the world.
Ramkumar Ramanathan,India tennis player 
Sania brings so much positive energy. For the past two years, I have spent time with her at the Adelaide tournament and at Grand Slams. She is always very relaxed off court; on court, she is very professional—six Grand Slam titles is no joke. That's something to learn from. I had the pleasure of competing against her once in a mixed doubles match in Wimbledon, partnering Ankita Raina against Sania and Rohan Bopanna. I remember during one of the side changeovers, she was laughing at me as I was serving really well. We both smiled at this. I'm happy that we are good friends and I respect what she has done for tennis. She is a champion on and off court.