The discerning foodie has loads of new bars and restaurants to go spend at in the neighbouring city. Here's what worked and didn't for us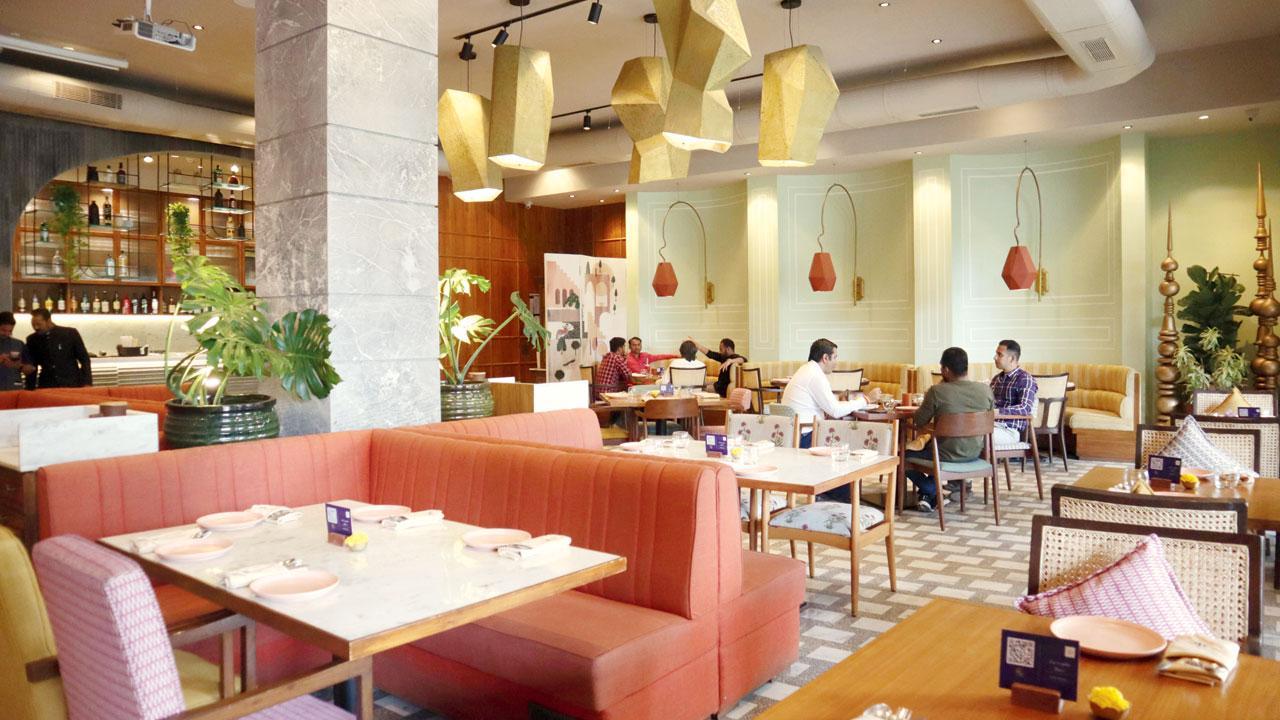 Pics/M Fahim
When it comes to food, Pune has always had an adventurous side. Culinary masterpieces by celebrity chefs, regional delights from across the country, craft cocktails, single estate coffees and artisanal teas—the city's  new food establishments promise to tantalise tastebuds in unique and complex ways. We tested a few new places on the block to see if they are worth the hype.
Bharat Bhavan
Located on the buzzing Balewadi High Street, Bharat Bhavan has one of the most diverse and vast menus we've come across lately. The restaurant takes the foodie on a journey across the different states of India through their food, drinks and mithai. The place has a cheery vibe with large glass windows allowing natural light, making the seating feel spacious. We found our table opposite a light pink wall with geometrical patterns, that reminded us of a similar one in Jaipur's City Palace. We were also pleased to see that the restaurant was almost full on a weekday afternoon.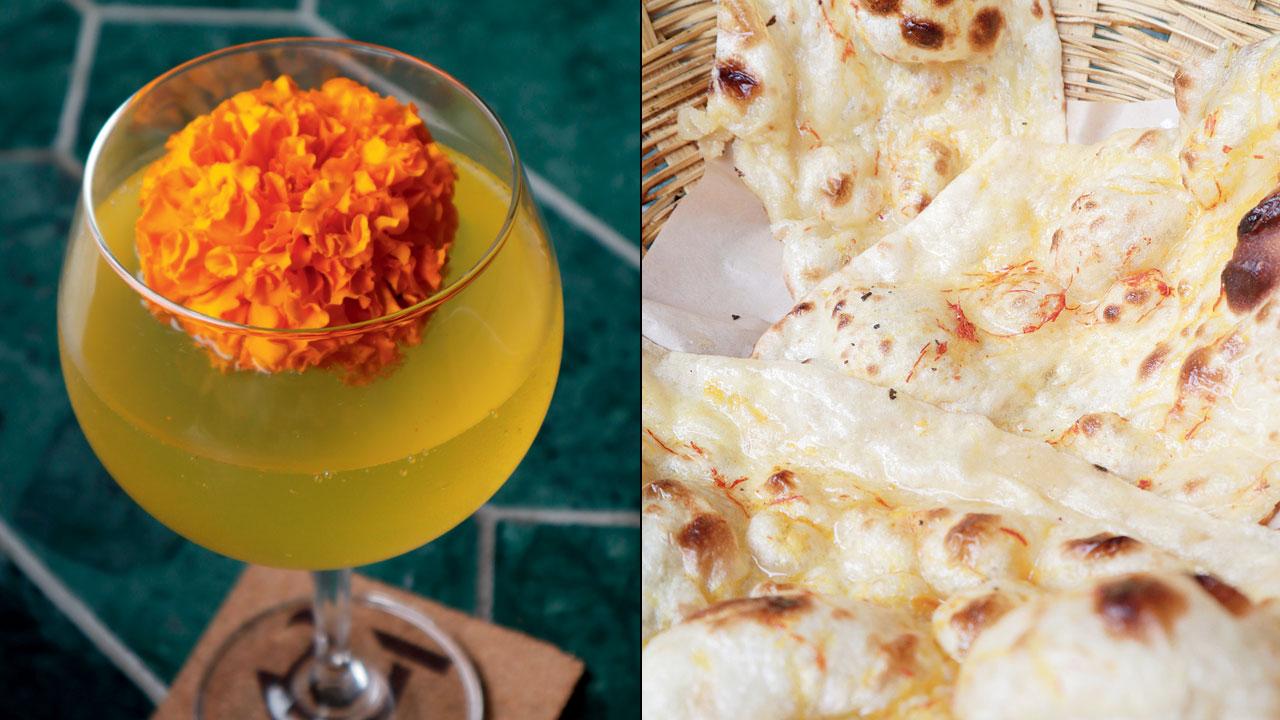 Genda Phool and Zafrani kulcha
What to eat and drink: We started with the paan sherbet (Rs 140), which was garnished with a whole betel leaf; it was a tad too sweet for our liking. Next came genda phool  (Rs 450), a marigold-infused gin with turmeric shrub—light and refreshing for a hot afternoon.
Our orders took painfully long to arrive. The chandani chicken tikka (Rs 450)—a cream and almond marinated chicken boti with a mild spice mix from Kashmir—was luxuriously soft and melted in our mouths. The beetroot kofta (Rs 380), cooked in a thick curry of Lucknowi spices, had complex flavours and was delicious. It paired perfectly with the light and airy zaffrani naan (Rs 100), our favourite of all the dishes we tried. While the Mangalorean rotti (Rs 100), a crisp rice roti made on a tawa, was great, the kori sukka and gassi (Rs 450), a Mangalorean household delicacy of chicken cooked with red chillies and coconut, crossed our threshold for spice. We could hardly taste any other ingredient besides the chillies. The interesting mithais that we could choose from a display at the restaurant saved the day. You cannot miss the mishri jamun (Rs 42) a different yet delicious take on the gulab jamun.
Where: S. No. 20, Unit 7, Balewadi Tech Park, next to Balewadi High Street
Call: 950380900
Cobbler & Crew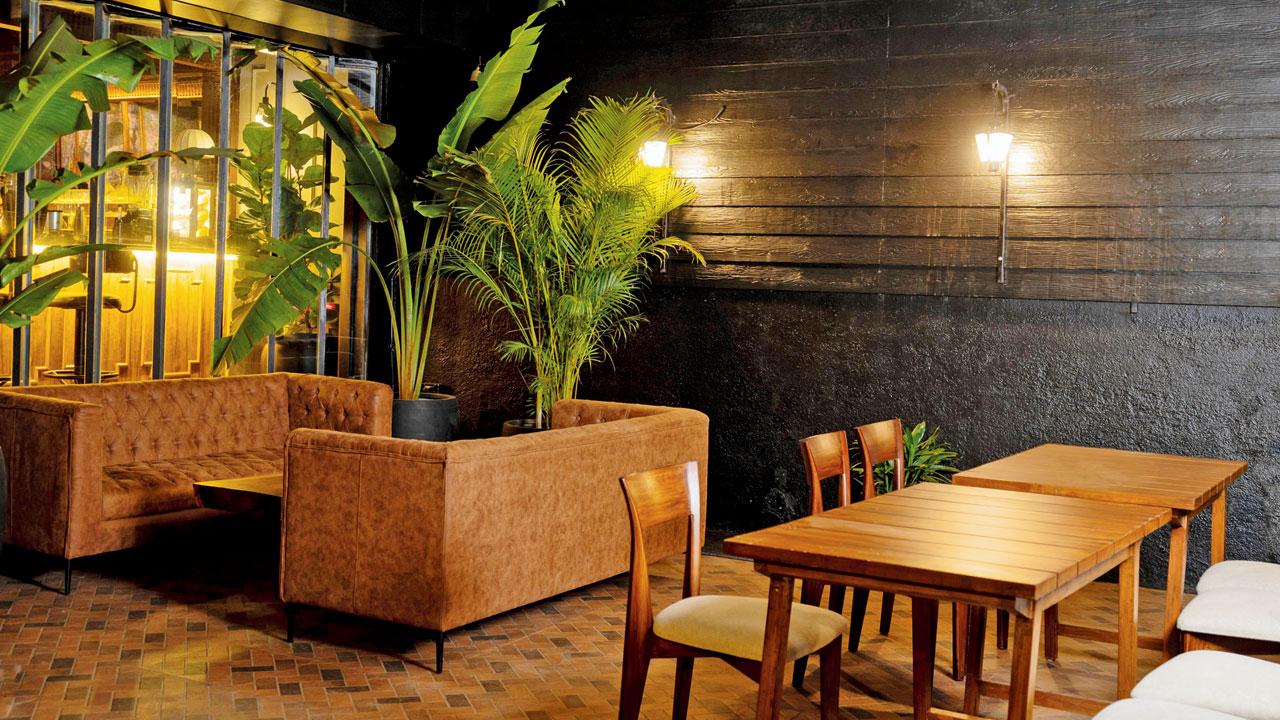 For late evening tipples and a perfect date night, try Cobbler & Crew, an elegant new bar in Kalyani Nagar. Unlike the usual night spots, this one is refreshingly designed keeping in mind an audience that ascends from the thirties. Much to our relief, we love that you can hear the person sitting across you while jazz and blues play in the background. The cocktails and food are made using locally sourced ingredients and natural sweeteners. The interiors are warmly lit, giving the place a cosy and inviting vibe. The open bar and the action in it take centerstage.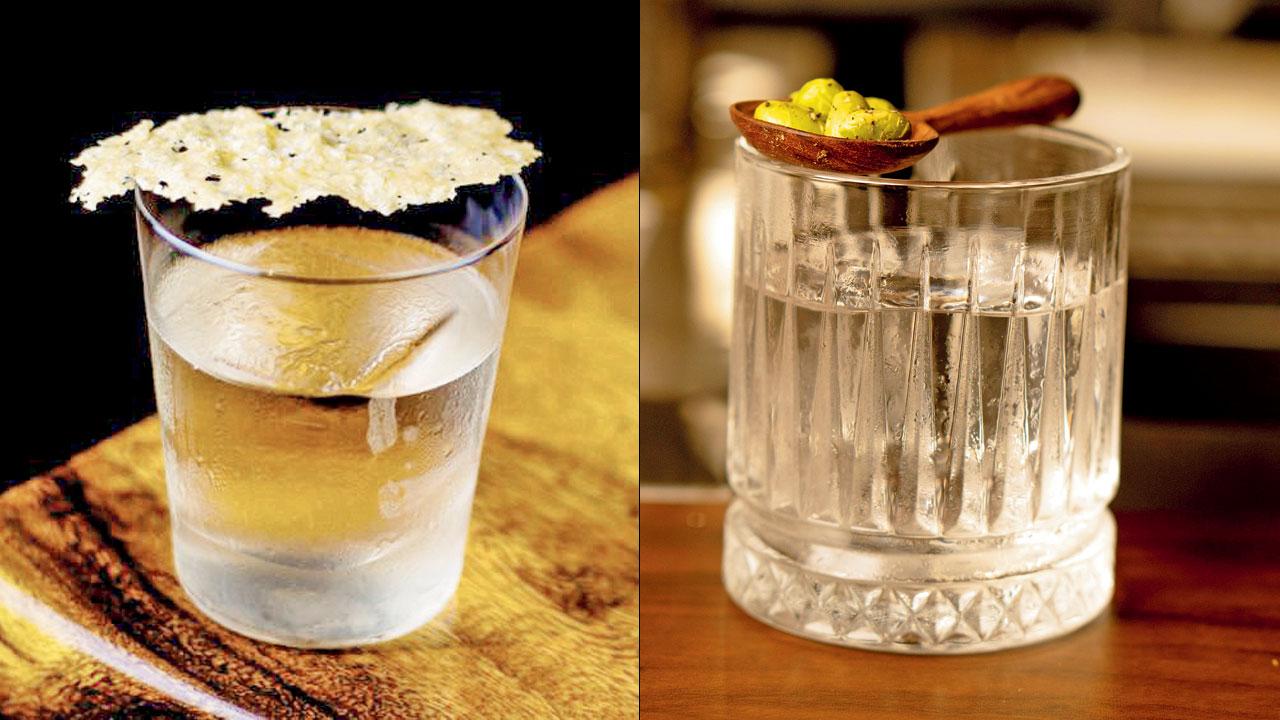 Feeling Good and Mist from the sea 
What to eat and drink:  At this cocktail-forward bar, drinks are served with interesting sides such as bhakarwadi and khakra. While not all experiments are successful, some combinations are stellar. The feelin good, for example, is gin infused with basil, cucumber and coriander seeds and garnished with a crisp strip of parmesan, which adds a new layer of flavour. Another favourite is mist from the sea  with strawberry compote and honeydew melon clarified using an in-house technique and garnished  with a strawberry crisp. The bar also serves great food. We tried the crème fraiche, smoked salmon and arugula sourdough tartine, roasted sweet potatoes with feta cheese, chipotle and romanesco (romaine lettuce) crisps (R239). You could even go for  the soft lamb doughnuts (R279) filled with cream cheese, glazed  with lamb floss and mint—an interesting taste profile.
WHERE: Cobbler & Crew, Ground floor, Barons Club, North Ave, opposite Jogger's Park, Jogger's Park, Palace View Society, Kalyani Nagar
CALL: 9860665262
Bai Mu Dan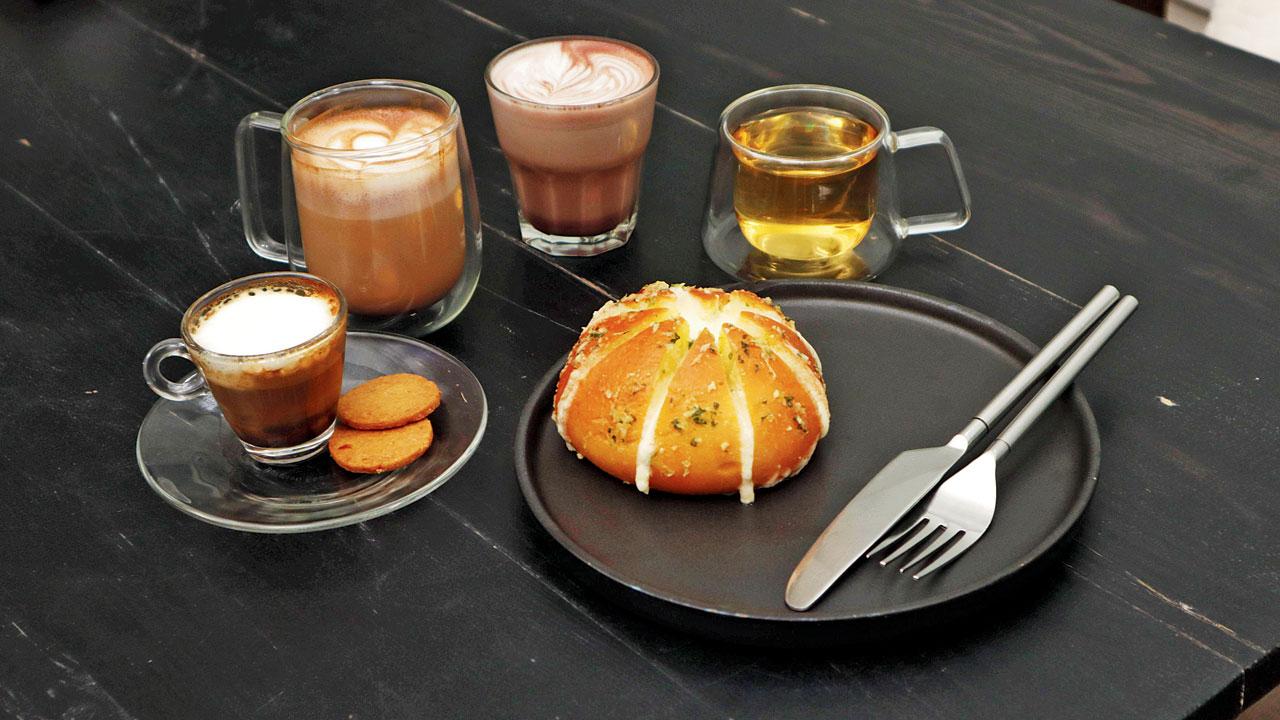 Nestled in a peaceful, green lane in Koregaon Park, Bai Mu Dan looks like a cottage straight out of a fairy tale. The Japanese-style interiors, with light shining through paper lamps, low wooden tables tucked away under canopies and a green cover by plants make a pretty setting. Owned by tea blender Dinshay Luthiya (also the founder of Kefi Organics) and an interior designer, the cafe reflects their love for beverages, especially the speciality teas and single estate coffees. We love that the menu explains in detail the origin and essence of the brews listed. The food is mainly plant-based, dairy-conscious and gluten-free, with a focus on local produce.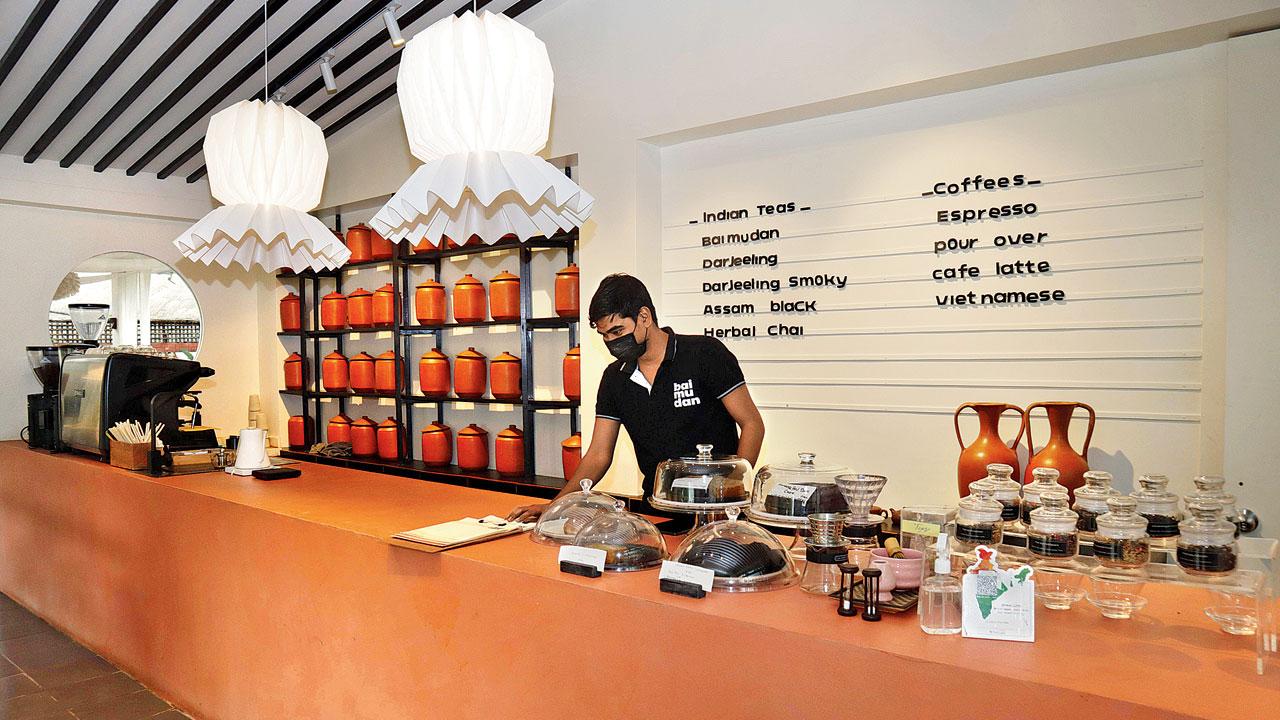 What to eat and drink: We tried the whole leaf white tea that the cafe is named after. Bai Mu Dan (R300) is a rare white tea, which is the result of fine plucking during summer at the oldest tea estate in Assam. It is delicate and sure to impress those with a palate for mild flavours. We also tried the relaxing stress buster (R200) a blend of fennel, mint, nettle leaf, chamomile, rose petals, lavender blossoms, St John's wort (a plant native to Europe with yellow, star-shaped flowers) and liquorice root (used in herbal medicine). It had a soothing taste profile. From the coffee list, the espresso macchiato (R180), an espresso topped with a small amount of foam or steamed milk was brewed to perfection. We also liked the raw cacao, with a shot of espresso— it  was dense and delicious (R300). In food, our favourite was the melt-in-the-mouth Korean bun (R250) with buttery garlic and sweetened cream cheese filling.
WHERE: No 1, Plot No 19, Within Sunderban Resort & Spa, A Lane, next to Osho International Commune Centre, Koregaon Park
CALL: 9595614141
Nora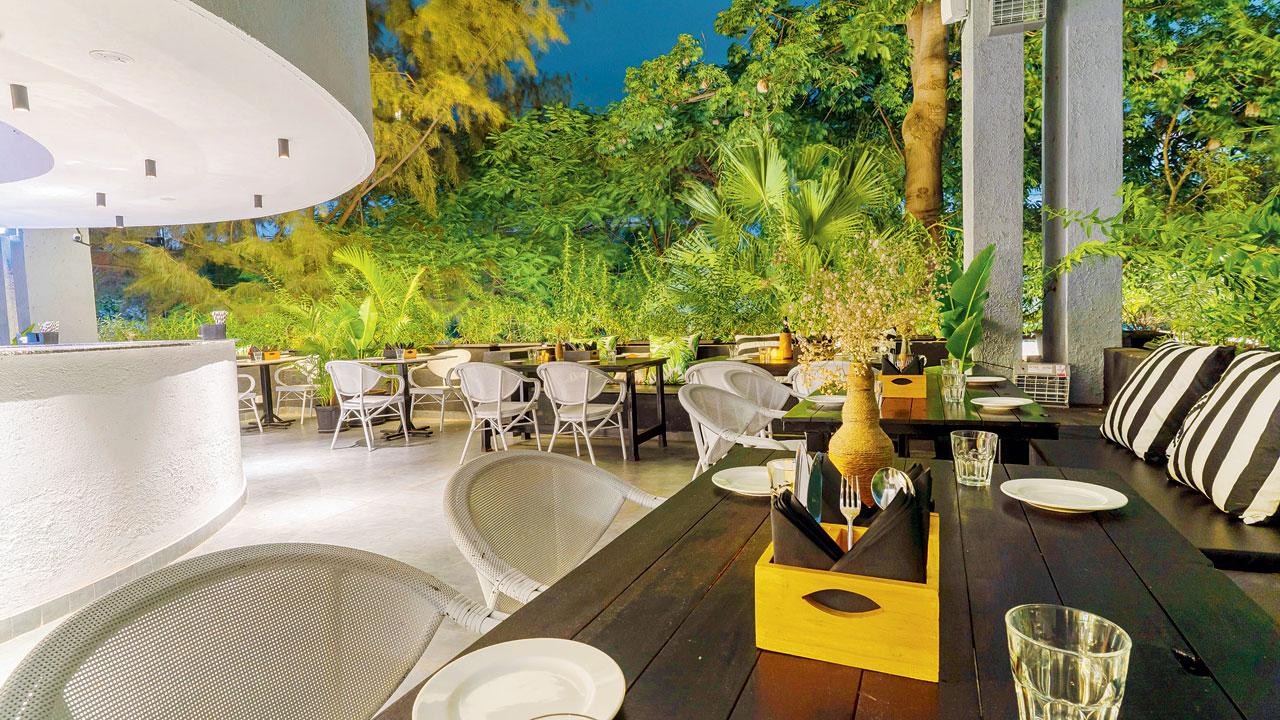 While Pune has earlier sampled award-winning chef Amninder Sandhu's cooking via her delivery kitchen Ammu, Nora  (meaning light in Hebrew) is the chef's first restaurant in the city. While the terrace bar is perfect for breezy Pune evenings, we prefer the indoors for a quiet meal. What we love about Nora is that the food takes centerstage sans any gimmicks. Sandhu excels at her craft: Her flavours hit the right spot; the portions are generous and don't burn a deep hole in the 
pocket either.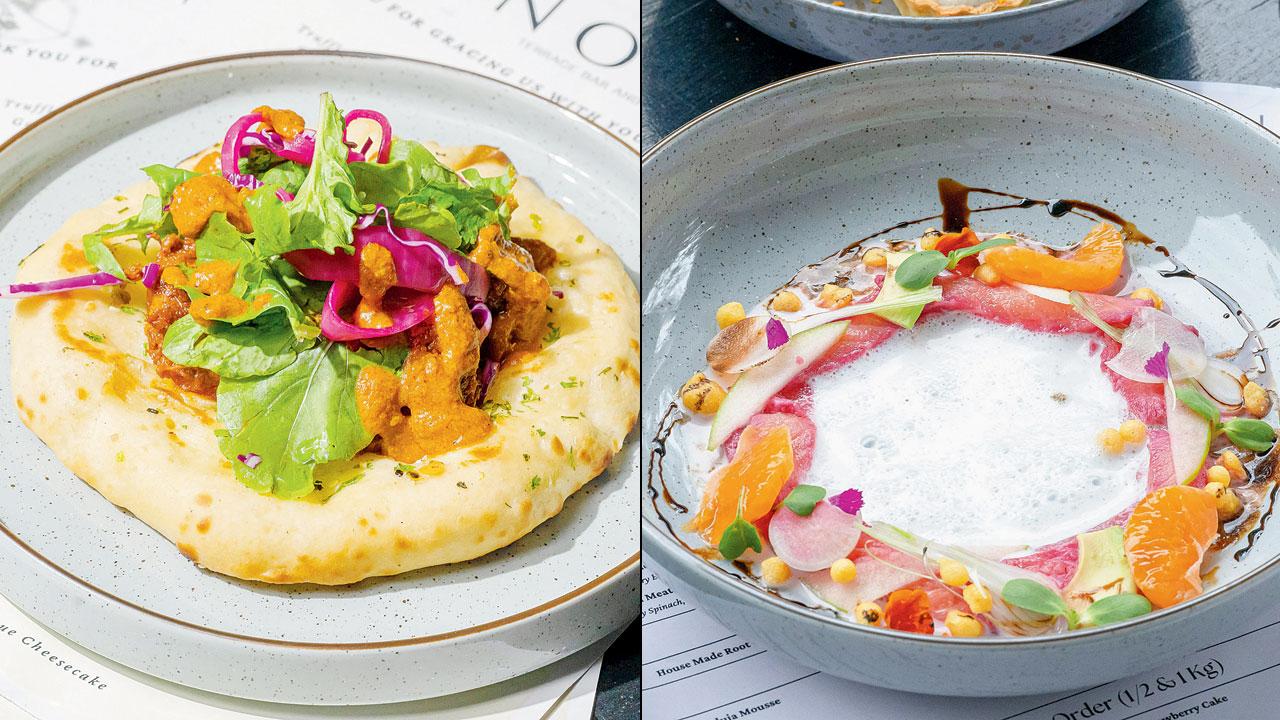 Butter Chicken Kulcha and Salmon Ceviche
What to eat and drink: Hearty, desi dishes such as butter chicken and the mutton seekh get a chic, bar food style makeover. The butter chicken (R375), also Sandhu's favourite dish, is stacked on a kulcha and served with a hung curd dip, while the mutton seekh is served on a sheermal—a saffron-flavoured, traditional Irani flatbread, with a Sandhu twist. Our favourite on the menu is the non-vegetarian grazing platter, complete with house-made truffle and pistachio crusted cheese, Wayanad pepper cheese, along with prosciutto, chilli chorizo and chicken mortadella, a soft pull-apart bread among various other accompaniments.  The small platter (R900) is perfect for two to four people, and  the large platter (Rs 1,800) serves six to eight. There's a vegetarian version of the platter too. Sandhu's salmon ceviche with orange and beet, laced with coconut milk (Rs 375), is almost too pretty to eat, but we suggest you dig right in.
WHERE: Nora, 1st Floor, Sakar 10 Building, FP No 152, TPS No 1, Sasoon Road, Above Fab India, Dhole Patil Road
CALL: 9665550084