Through a Contemporary Bharatanatyam performance, a guru and shishya pair brings us the epic from a modern perspective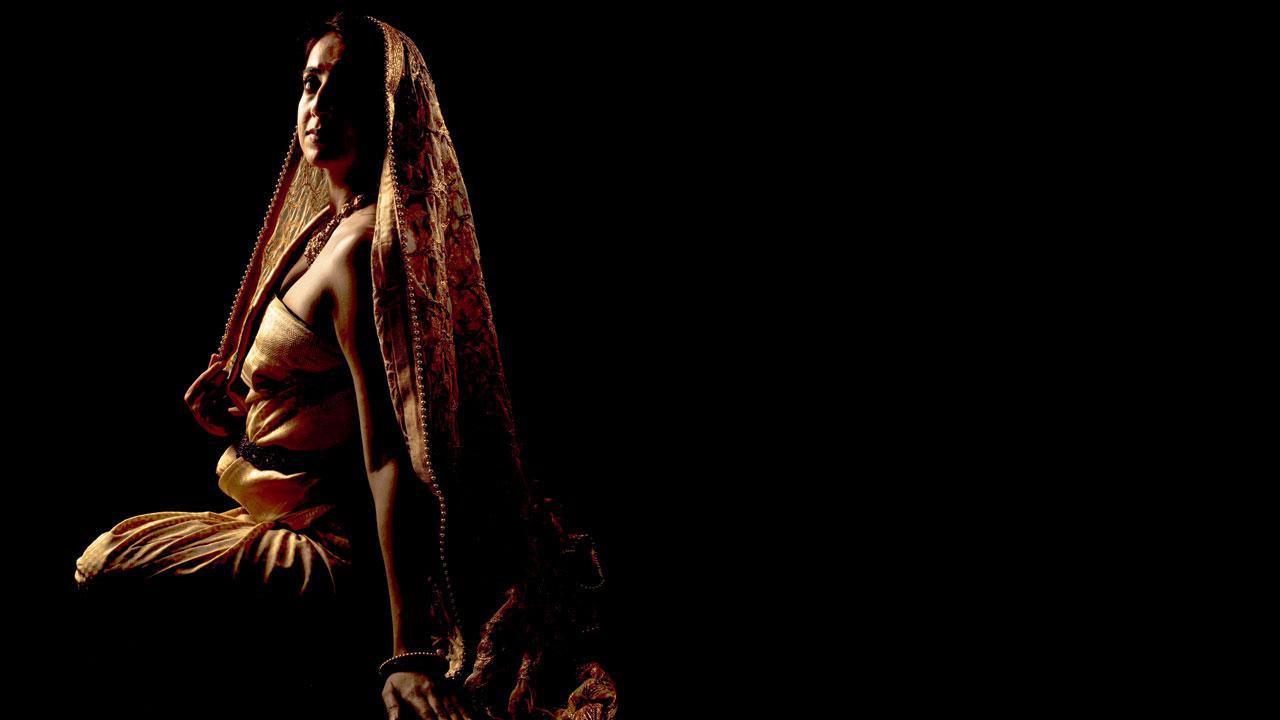 Aneesha Grover, the producer of Unmasked: When Ravana Walked the Earth, plays Sita, while flaunting her six-month baby bump. The musical aims to present a contemporary view of the Ramayana. PIC COURTESY/SANJAY KOUL
Listen to this article
Ramayana gets millennial POV
x
The story of Surpanakha, the sister of demon king Ravana, and how her treatment at the hands of Laxmana spawned the war between good and evil, is something that all of us have read, heard and talked about. How many of us, though, have wondered what a present-day millennial would say if they crossed paths with Surpanakha?
Tantalising yet severely unexplored in art forms, this scenario is what student-guru turned director-producer pair of Jyotsna Shourie and Aneesha Grover brings us in the form of their new production. Unmasked, When Ravana Walked the Earth is a Contemporary Bharatanatyam performance that explores the characters of the Ramayana through the current generation's eyes.
ADVERTISEMENT
"I always wanted to widen the frontier of Bharatanatyam, to make it more aesthetically appealing for a non-classical audience", says Shourie, the brain behind the dance-theatre production. With gleeful smiles and passionate banter, Shourie and Grover exude an artistic and emotional bond, as they gush about their upcoming event at the Royal Opera House, which is also their first event in Mumbai, on September 16.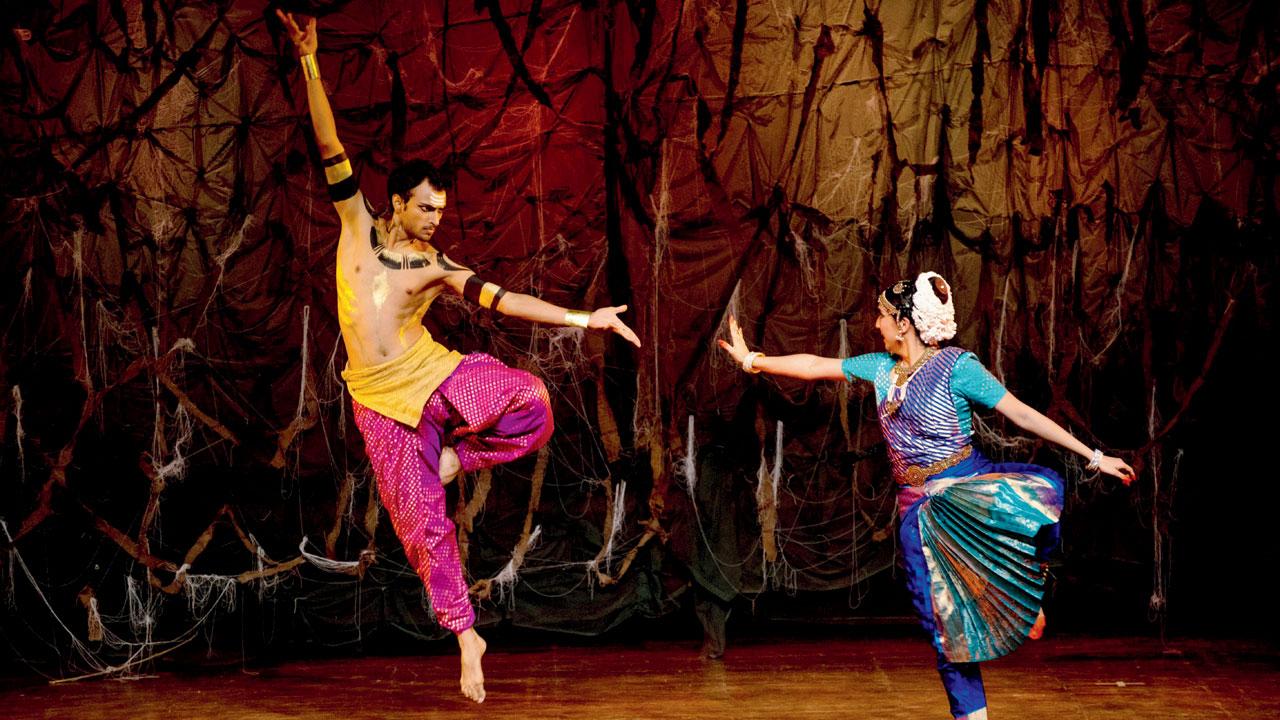 Sita reminds Ravana, played by Benjamin Jacob, that he has no power over her. PIC COURTESY/ONE FRAME STORY
The upcoming production has brought forward a nuanced take on the epic tale of Ramayana, by seeking adaptations of four different tales from the Treta Yuga. While Ramayana has been embodied by several productions over the years, Unmasked unveils new perspectives of the story while staying true to the factual representations. 
The aim, the makers say, is to make it palatable for the new age audience, while delivering a symphony of dance, drama, comedy, and music with a modern fusion element. Unmasked comes with a tweak at every routine they perform, connecting the perspective of a millennial era meeting a prehistoric one. Case in point, Grover, who plays Sita, sports a visible baby bump. 
"We wanted to show the dynamics of Ravana that stood out from the other classical Bharatanatyam dancers," says Grover as she discusses the many dynamic facets of the most despised villain in mythology, through the accentuated movements of a contemporary dancer. The result of endless brainstorming sessions, it unfolds and showcases the various personas of Ravana, in a simpler, more artistic format to a wider, and younger audience, asking questions like would Ravana still be considered a heinous, destructive personality if he entered the 21st century? The complex layers of this despised character, be it the strategic tactics in politics and war, or his immense devotion towards Lord Shiva, are shed light upon, while also discovering a perspective with the moral codes of the newer generations.
Shourie and Grover say that this is the first time they are executing this performance on such a large scale and hence, they have pulled out all stops. The thematic details, and symbolism of colours for each character, they say, is what separates the performance from a usual play.
"Since we are doing a performance focused on Ravana, as opposed to a Ram-centric production, we are treading lightly," Shourie points out, further emphasising on the intricacies and research of every character, to avoid any form of bias, leaving the audience open to interpretation. Grover adds, "Only the actors have liberty to fictionalise certain comedic queues. The idea has always been to make mythology accessible, and the wisdom of our shastras conveyed in a simplified manner."
WHAT: Unmasked: When Ravana Walked the Earth by Jyotsna Shourie Dance Company 
WHERE: Royal Opera House 
WHEN: September 15, 7 PM
TO BOOK: bookmyshow.com
"Exciting news! Mid-day is now on WhatsApp Channels

Subscribe today by clicking the link and stay updated with the latest news!"
Click here!