Author of a new book on the perfume traditions of India makes a pitch for quality standardisation and giving the attar-making artisanal labour its rightful due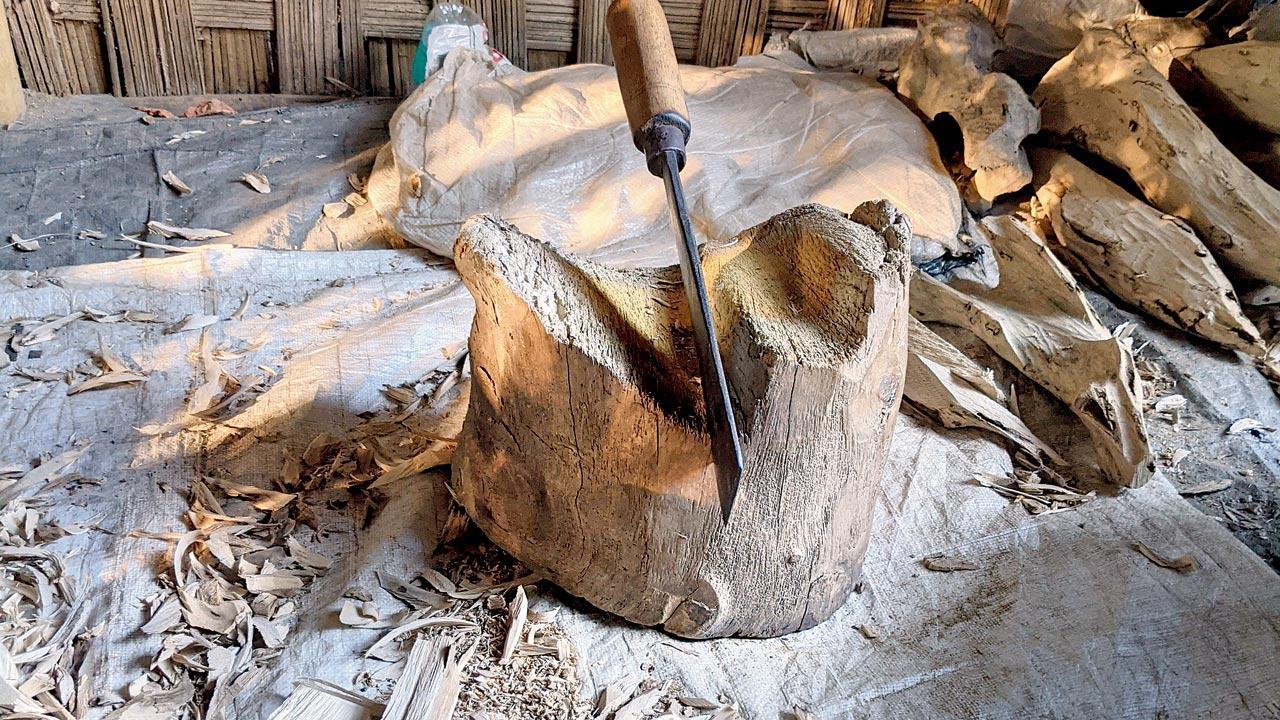 Agarwood in Titabar, Assam. Dhingra writes that what makes evergreen agarwood trees, found mainly in the northeast of India, valuable is the resin that they may contain which is a result of the tree's natural reaction to an infection. If a tree is infected with a parasitic mould, it protects itself by producing a resin high in volatile oils, which can be scraped or cut away while the wood of that particular tree is distilled. The higher the quality of the resin, the better the oil in the wood which is known as oud
Bombay [contains] the most number of smells per square yard that you'll find anywhere in the world if you just pay a little bit of attention," journalist and author Divrina Dhingra, who has just published The Perfume Project: Journeys Through Indian Fragrance (Westland Books; R599) tells us when we ask about the characteristic smells that she associates with the city. In the Introduction to her book, which blends science, history, commerce and travel, she writes about carrying around a 'scent library' in her head and of olfactory references picked up from places, where for instance, "the acrid smell of burning leaves, the mysterious perfume of tiny harshringar flowers which bloom in the evening and wither by sunrise," and "the mingling impressions of hot dust, sweet tea, desert coolers and strong incense" are the smells of Delhi. "You walk around Bombay… and you are going to smell so many things, pleasant and unpleasant. It's very rich like that," the New Delhi-resident says of the city where she has spent two years.
Dhingra's earliest memories of fragrances, as with most people, are of her mother's preferred perfume, Yves Saint Laurent's (YSL) iconic Paris, which she describes in the book as "a neon burst of roses, violets and sweet vanilla… an unabashedly glamorous perfume". "She always smelt of that, all her sarees and cupboards smelt of it. But I can't say that that made me want to wear the perfume," says the author who didn't own her first fragrance—Penhaligon's Artemisia—until her twenties. It was rather during her stay in New York studying for a Master's degree that she got curious about perfumes. "When I think back, it was just a way to distract myself because I was having a really rough time and this was a pleasurable distraction."
ADVERTISEMENT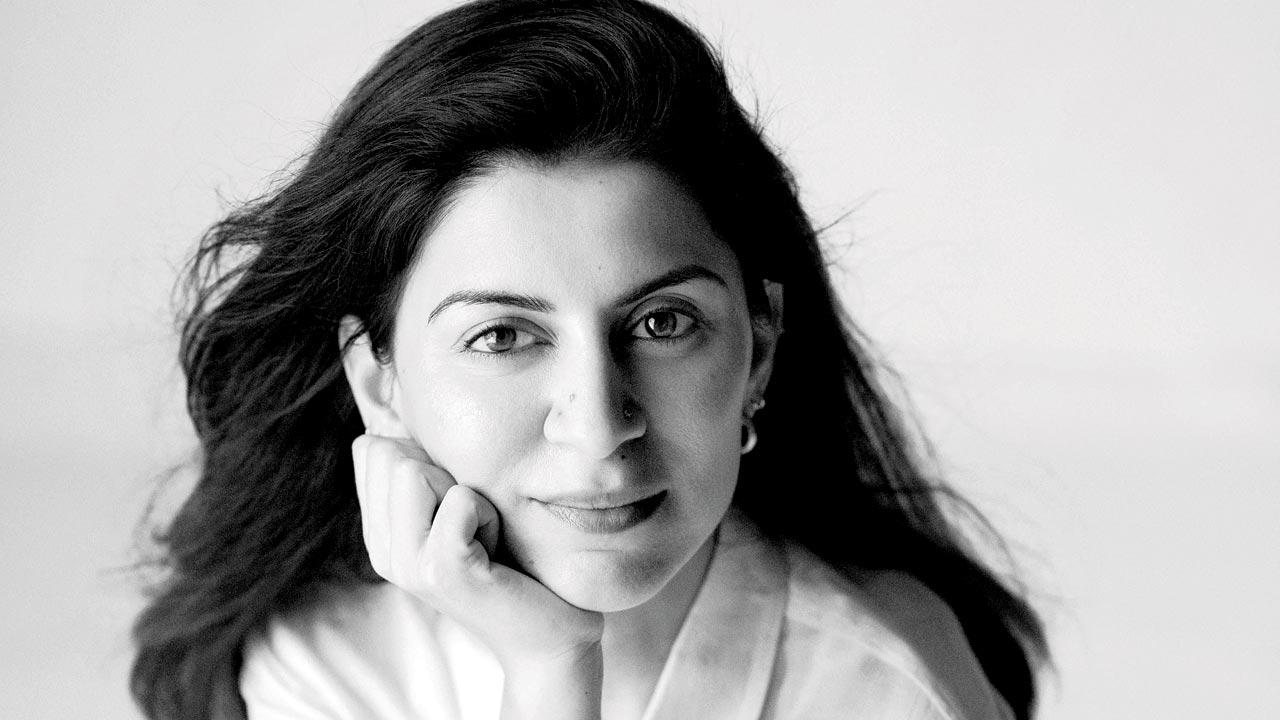 Divrina Dhingra
Dhingra's book is divided into six chapters dedicated to six natural sources from which perfumes are made: rose, jasmine, sandalwood, saffron, oud and vetiver. "These are the six that have been really influential historically and continue to be so in the Indian fragrant landscape. They are what we're known for," she says. While there are other ingredients that show up in historical records, they are largely fleeting mentions which meant that those materials would not lend to proper historical contextualisation with anecdotes and sources.
Peppered with personal anecdotes such as the one of a cologne she composed for her father to introduce him to sandalwood, an ingredient she believed his personality closely resembled—"both seemingly tough but unexpectedly gentle" —is her study of texts tracing the evolution and use of fragrance which offers up information such as the mention of Sita's preference for red sandalwood paste in the Ramayana.
The book also, as its title suggests, guides the reader down a variety of winding perfume trails. The author writes about her travels to the places where the farming, extraction and making of perfumes take place, from Kannauj, the city that was once the centre of Uttar Pradesh's traditional perfume industry and invited parallels to the French town of Grasse where perfumery developed in the 19th century in her chapter on the rose, to the Institute of Wood Sciences and Technology in Bengaluru, and the 100-year-old Karnataka Soaps and Detergents Limited (KSDL), the oldest sandalwood distillery in the country and makers of the famed Mysore Sandalwood Soap in Mysore in her chapter on the sandalwood. "I realised that I really wanted to just document what was happening and do it honestly without romanticising it too much." The travel came in easily, she says. "You can go to different parts of the country and we have so much that we are growing. It's this little industry that's truly craft-oriented and everywhere you go, there's something happening."
Dhingra's travels and conversations also revealed issues specific to the way the perfume industry operates in India. "Standardisation and testing is wanting; that's where we lose out. If you want to export, there are stringent standards that the product is held to. There seem to be [instances] of people taking shortcuts or that somewhere between the place that it's made and the place that it's sold, it exchanges hands and there's the fear of adulteration." She also discusses the craft-dependent nature of the work and fluctuating incomes due to the vagaries of the seasons. "So much of the work is done by hand. And so much of it depends on karigars, men from the villages who are masters of this craft. It's passed down from generation to generation and there are all these livelihoods dependent on their skill. I think they don't get their due. Anywhere else, this is [recognised] as artisanal craft. Here, it's taken for granted even though the people who produce it know that without these men who work for them every season, the work can't be done."
Dhingra also draws attention to the issue of climate change looming on the horizon. She discusses saffron and the many years of terrible harvests. "It's the same with khus or vertiver because the North Indian khus is wild. It doesn't grow in the abundance that it used to. There isn't as much land given over to cultivation as there used to be and the rain patterns of course, are now all over the place." 
"Exciting news! Mid-day is now on WhatsApp Channels

Subscribe today by clicking the link and stay updated with the latest news!"
Click here!