Join your kids for a nature tour led by Katie Bagli inside the verdant campus of the performing centre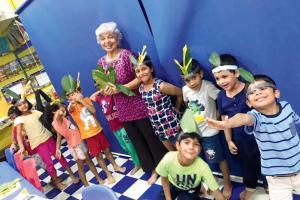 Katie Bagli is a children's author and nature enthusiast
Author and illustrator Katie Bagli has always been a lover of nature and wildlife. On her website, she talks of how as a child, she'd take delight in rearing caterpillars and watching them metamorphose into butterflies. Now, she hopes to extend this experience to children and parents during a day-long event, Joy of Nature, at the NCPA.
Bagli will be conducting a host of activities, including a nature trail and treasure hunt, a storytelling session and a lyrical play, based on one of her books, A Capella Boy. The campus at the NCPA is rich in flora and fauna, says Bagli. "They have a sunken garden, and then, the adjoining garden around Experimental Theatre has a lot of trees. I will be taking the kids through the entire area, while discussing the different kinds of plants found there, the insects and bird that inhabit the trees," she says. "I find it interesting to conduct trails for kids, because they often point out strange things, like a shell on the bark of a tree, or the nursery of a spider. The intent is to get them to appreciate what they see around them."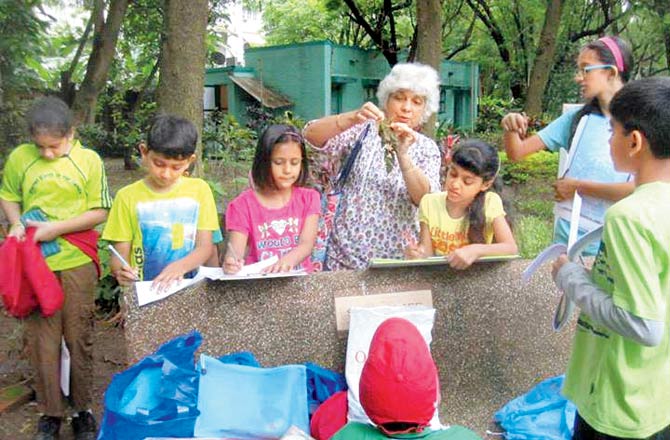 Post the trail, Bagli will be hosting an interactive storytelling session from her latest book on animals called Mysterious Loveables. The kids will be asked to come up with an ending for the story, she says. This will be followed once again, by a nature hunt, where only children can participate. "It will be related to the trail," she says. The highlight of the session will be the staging of the play, A Capella Boy, by the Secret Passages storytellers. "It's the story of a special child who makes it to stardom because of his talent in music. We want to sensitise kids towards those who are less fortunate." If you've missed a session, you can make it on time for the next. However, entry will only be given on first-come-first served basis.
When: 11.30 AM - 4 PM
Where: NCPA, Nariman Point
Entry: Rs 600
To book: 66223724
Catch up on all the latest Mumbai news, crime news, current affairs, and also a complete guide on Mumbai from food to things to do and events across the city here. Also download the new mid-day Android and iOS apps to get latest updates