ComplexCity, an initiative of the Youth for Unity and Voluntary Action (YUVA), organises a curated city walk in Mankhurd's Lallubhai Compound to spark conversations about life in the resettlement and rehabilitation colony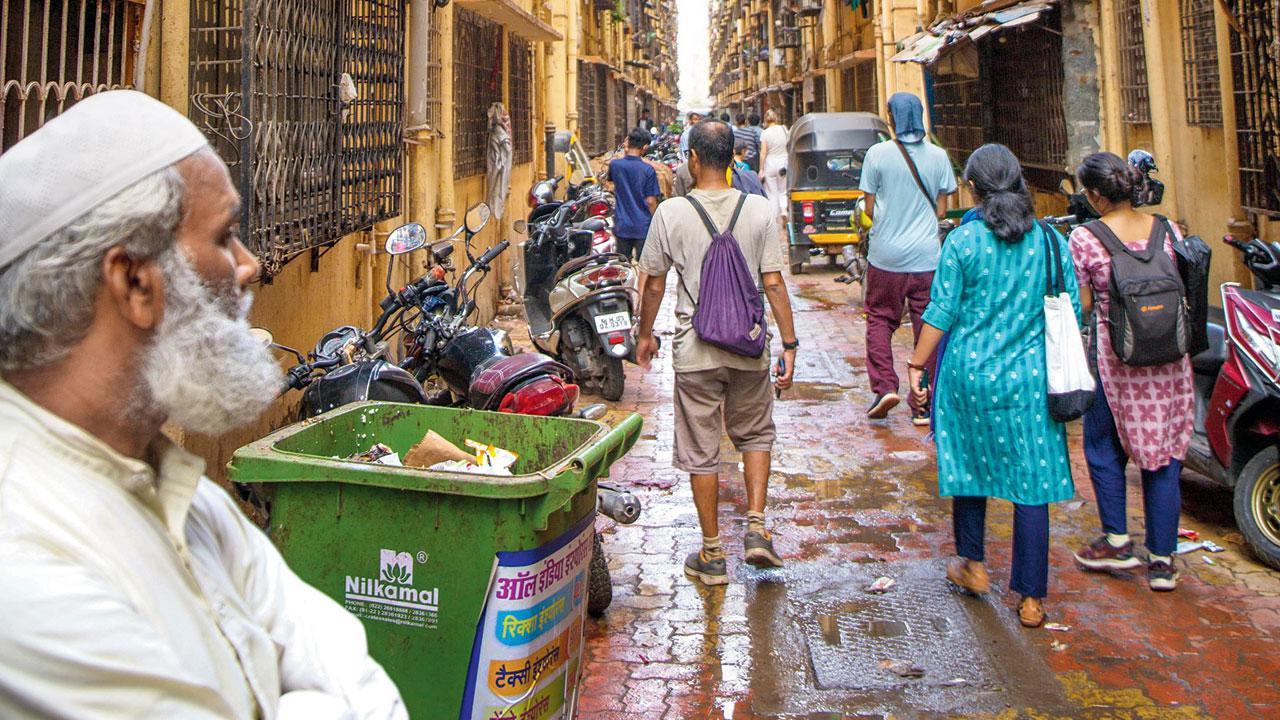 The walk is a snapshot into the lives of the 45,000-odd residents of Mankhurd's Lallubhai Compound
Over 45,000 residents stay in 70 buildings spread over a sprawling rehabilitation and resettlement community known as Lallubhai compound in Mankhurd. This same space, teeming with life and activity, is also the site of ComplexCity's curated walks which show people from the rest of Mumbai the other side of their own city.
"The aim is to give diverse people a space to interact with each other," says Doel Jaikishen, a representative of the Youth for Unity and Voluntary Action (YUVA), which ComplexCity is a part of. YUVA, a non-profit organisation that aims to provide marginalized urban residents with access to 'their rights to the city', has been curating these walks since 2018 to shift the narrative around resettlement colonies. They organise 12 walks a year, six in Lallubhai Compound and six in Malad's Ambujwadi, to draw attention to the issues of housing and fragmented access to amenities that residents of these areas have been facing.
ADVERTISEMENT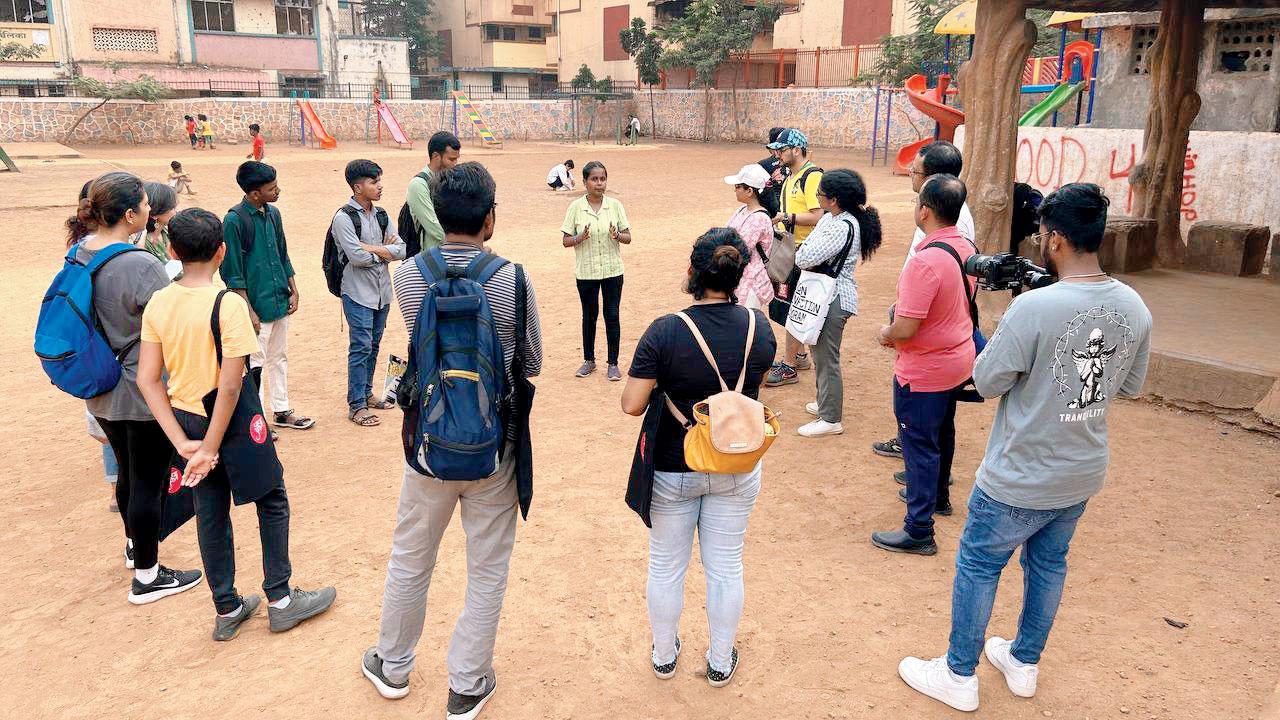 The walk in Lallubhai Compound starts out from the local Buddha Vihar, a space for Neo Buddhists from the colony to gather. Children from the Bal Adhikar Sangharsh Sangathan (BASS), a children-focused initiative of the compound instituted in 2002, primarily lead the walk, pointing out the issues and quirks of the spaces they've grown up in. At the third stop on the two-hour walk, as participants pick their way through a narrow alley between buildings, the issues of housing and development are brought to the forefront.
Prakash Bhaware, who is the the project lead of the walks, explains that during the resettlement process of 2004-05, when new highways and bridges were being constructed in the city, residents of bastis (informal settlements) from all over Mumbai were sent to stay in the colony.  Job losses and abrupt halts in the education of the young people were adverse effects that the resettlement brought in, as many found it financially unviable to travel to their old workplaces from their new homes. 
Further, children lost their spaces to play and were suddenly forced to make do with whatever empty patch of ground they could find between the still settling colonies. Today, BASS organises street plays, entertainments, and programs on these themes, including cricket matches, and plays such as 'Lallubhai, tujha majhyavar bharosa nahi ka?', depicting the problems of life in the compound.
"The whole idea is to tell stories of spaces with the people intimately associated with them." Jaikishen says, talking about the need to have "a visceral experience" of the spaces to understand how life for the residents unfolds. "The walks are interesting because they provoke a lot of questioning, and the participants even come back much later to find out how they can stay connected with the community."
WHEN: June 03, 7:30 AM
WHERE: Buddha Vihar, Lallubhai Compound, Mankhurd
PRICE: Rs 330
TO BOOK: www.bookmyshow.com