Neeraj Kumar, former Delhi CP and anti-corruption head of the Board of Control for Cricket in India, who busted money-churning private leagues during his three-year stint, says the rot in the world's richest cricket governing body runs deep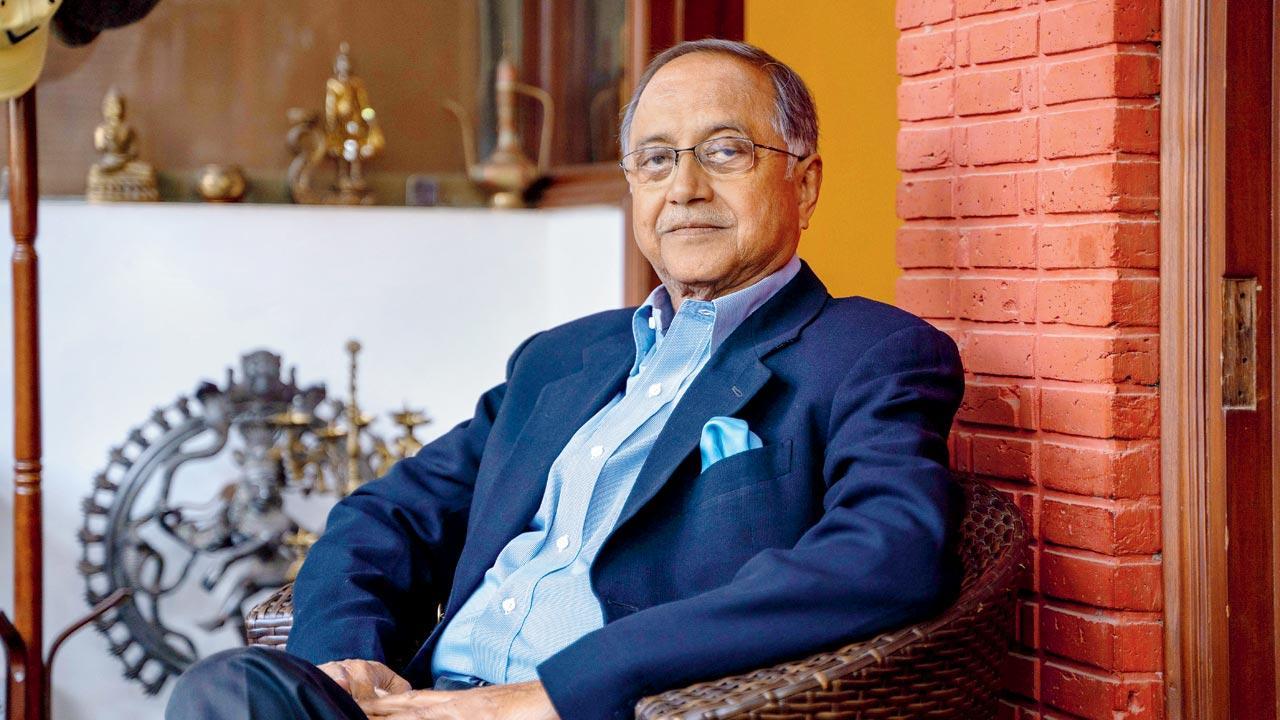 Former top cop Neeraj Kumar served as head of the Anti-Corruption Unit of the BCCI between 2015 and 2018. His just released book, A Cop In Cricket, revisits this "awkward phase" of his life. Pic/Nishad Alam
Only two weeks ago, this writer was commending the Board of Control for Cricket in India (BCCI) for its unusual masterstroke of bringing the Women's Premier League to global sports; and just like that, at the snap a finger, we now find ourselves leafing through a new title that paints an unflattering picture about one of the world's richest cricketing bodies.
Gearing up for the expected backlash is its author, retired IPS officer and ex-Delhi Police Commissioner Neeraj Kumar, who served as head of the Anti-Corruption Unit of the BCCI between 2015 and 2018. "It was an awkward phase of my life," he tells us over a video call from New Delhi. "I spent 37 years in the police force—a well-organised, regimental setup, where respect and deference came with the job. It's something many of us took for granted. We didn't have to fight for it," he shares. "But when I landed up in the BCCI, I didn't know where I fit in. For most people, I was an unwanted element. People would look at me suspiciously." The "humiliation" he experienced, Kumar says, made him feel like walking out on more occasions than one. "That was unfortunate."
ADVERTISEMENT
Kumar is most known for bringing the rapists of the Delhi bus gang rape to book during his 13-month stint as Delhi CP, and investigating the May 2013 cricket spot-fixing case during the Indian Premier League (IPL) 6, which led to the arrest of cricketers S Sreesanth, Ajit Chandila and Ankit Chavan. He says he was first offered the role in the BCCI by then secretary and MP Anurag Thakur. He took it on, but "reluctantly". "The uncertainties, held me back. It wasn't a well-oiled system, and the roles too, weren't defined. [In the Delhi Police], I commanded a force of 85,000. Here, I was with just two persons... I didn't even have an office [to operate out of]," he recalls. Kumar confesses that till until this stint, his knowledge about "corruption in cricket" was restricted to match-fixing and spot-fixing.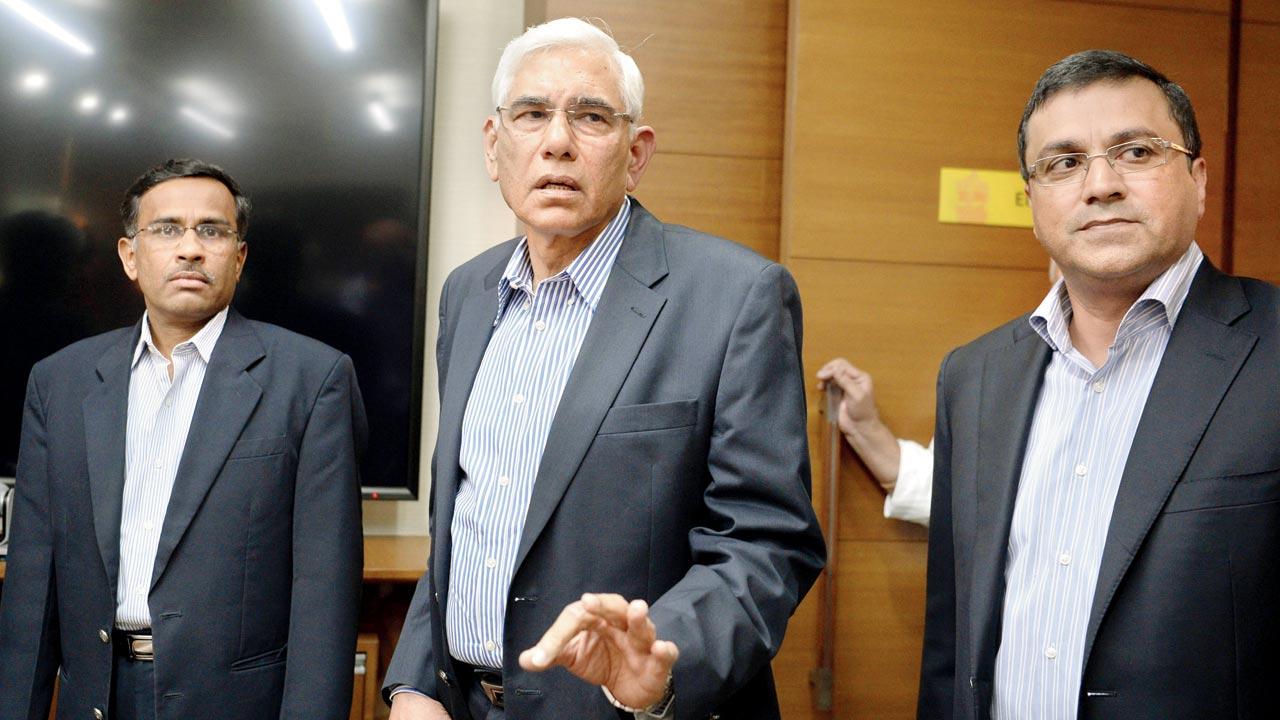 Vinod Rai (centre), head of BCCI's committee of administrators, speaks to the media as CEO Rahul Johri and banker Vikram Limaye look on in Mumbai on January 31, 2017. Pic/Getty Images
In his upcoming book, A Cop In Cricket (Juggernaut Books), Kumar writes about how the first match-fixing offer to have ever been made to a first-class cricketer in India went as far back as 1934 (see box). "I would soon realise that corruption ran deep. It would start in the early days of a young cricketer, when he was slowly beginning to shine. Corruption would seep in from all sides—at the time of selection or getting a berth in the Ranji or district teams. You had to either fight the corruption or [rely on] talent. I am not saying that all cricketers have come up this way, but when you look at it from the macro lens, the fact is that they operate in a highly corrupt system."
Kumar writes that the corruption reached its zenith in the wake of the Indian Premier League, launched in 2008. When Kumar joined the BCCI, the IPL was in its eighth season; by then the rot ran deep—several private T20 cricket leagues and official talent hunt partners had already greased their way into the system, he 
tells mid-day.   
One of his biggest busts, he says, was the Rajputana Premier League, organised in 2017 by a group of con men for the purpose of betting and fixing, and without the BCCI's permission. Kumar had intervened, and dashed off a letter to the then acting secretary of the BCCI Amitabh Choudhary, a former IPS officer, alerting him about BCCI players participating in the league; this eventually led the latter to issue a circular to players warning them of disciplinary action. Investigations by his team revealed that "matches were open for bets on IndiaBets 365, and another site, LiveLine, was streaming the score live with current betting rates. Individual bookies were accepting bets. Even at the stadium, spectators were betting openly using their mobile phones". Twenty persons were arrested in the case, which was subsequently handed over to the Rajasthan Police crime branch. The case is still pending trial. "The disruption of that private league led organisers of similar leagues—and they were in plenty—to abandon them. A few shifted abroad, but we chased them and alerted the authorities concerned," Kumar remembers.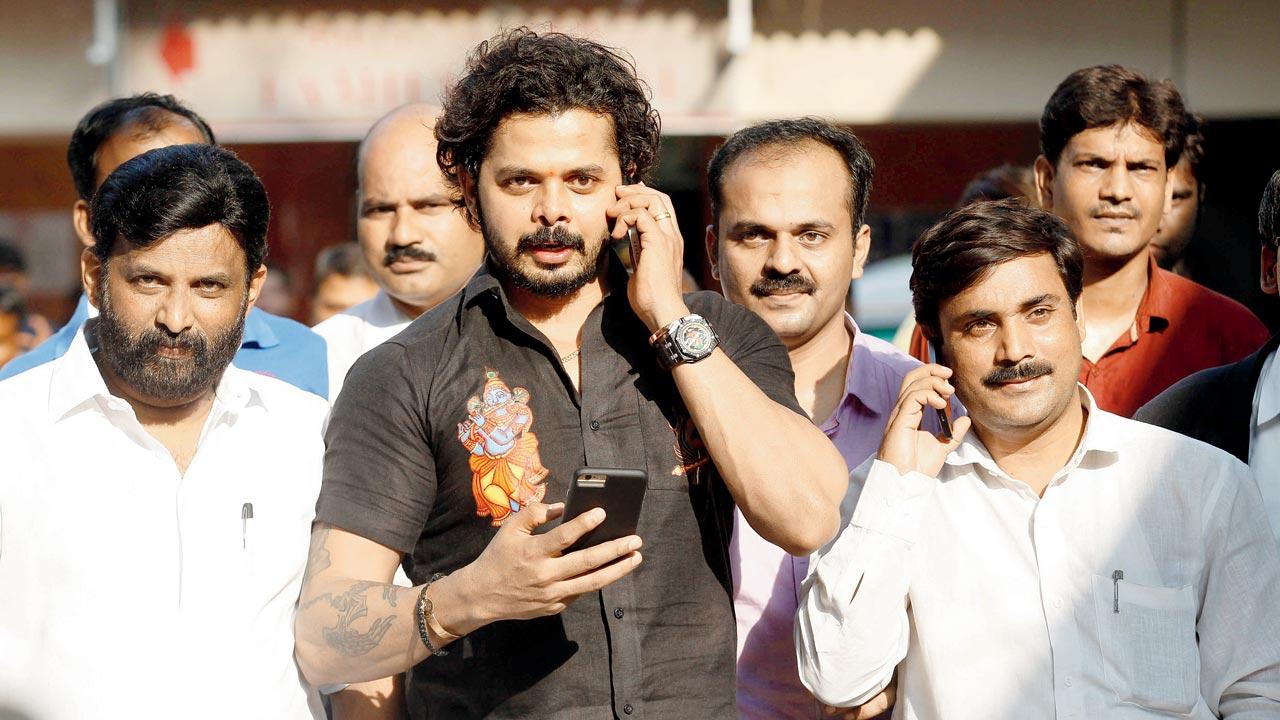 Former Rajasthan Royals player S Sreesanth walks out of Patiala House Court after the court exonerated him, Ajit Chandila and Ankit Chavan from the Indian Premier League 2013 spot-fixing scandal and cheating charges levelled upon them by Special Cell Delhi Police, on July 25, 2015 in New Delhi. In 2013, the BCCI disciplinary committee order had banned the fast bowler for life. Pic/Getty Images
The BCCI had been caught napping, Kumar feels. "It was either plain indifference or lack of awareness. Even after we disrupted the Rajputana Premier League, nobody within the governing body wanted to know more about the case. Ideally, when I returned to Mumbai [after busting the racket], there should have been a review of the case—someone at the top-level should have carried out an inquiry or asked me about how this could be avoided in the future. There was no such dialogue. It didn't seem to matter, but in the larger scheme of things, it mattered a hell of a lot," he says. He cites the example of Vijay Barhate, a resident of Bhusawal, Maharashtra, whom he describes as the "Natwarlal of Indian Cricket" and who held 'talent camps' conning many a young talent of lakhs of rupees on the pretext of an IPL berth.
Barhate, he writes in the book, "had infiltrated the IPL system to such an extent that he was invited by the local franchisee to give away a prize at a post-match ceremony at an IPL game in 2014 between Kings Eleven Punjab and Sun Risers Hyderabad". "I still have that video clip with me... isn't it shocking and should it not have alarmed the board? How had such elements become 'talent hunt' partners of an IPL franchise?" he asks us now. "Every day, new players are coming up. This country is full of them, and many have even shifted their base to Dubai. But have you even heard of the disruption of a single private league? Are you saying that all the conmen disappeared after I left office?"
With the Women's Premier League coming up, he warns of more risks. "BCCI's anti-corruption vigil should put in place the same systems put for the regular IPL. Any laxity or any cracks in the defences would give an opportunity for corruptors to move in." 
Post the 2013 match-fixing case, Kumar recalls the board having undergone cataclysmic changes. "Many people [in the BCCI] were sent packing," he recalls. The Lodha report, he says, became the Supreme Court-mandated reformed constitution of the BCCI. "A whole new setup came, but it didn't make any difference to those on the board."
On January 30, 2017, the Supreme Court appointed a committee of administrators (CoA) led by former Comptroller and Auditor General of India Vinod Rai. He calls Rai's appointment a "missed opportunity". "He was a leading bureaucrat and during his career had worked closely with the police... My expectations of him were very high. I thought he was someone who would help me clear the mess or stem the rot. But he didn't consult me; there were occasions when I went out of my way to establish contact and discuss the matter of the private leagues. But it made no impression on him. We could have done a lot together."
Kumar tells mid-day that dejection and disappointments also came from Rahul Johri, former CEO of BCCI, whose name cropped up during the #MeToo movement. Kumar, who deposed before a committee in a case involving harassment meted out to a female BCCI employee by Johri, tells us, "I have said whatever I had to about him in the book". "I don't think he brought any managerial talent to the table," says Kumar of Johri, who worked as executive vice president and general manager of South Asia, Discovery Channel before joining the BCCI. "On the contrary, his stint at BCCI was quite problematic. That's all I'd like to say."
Kumar recounts what Ramachandra Guha, who resigned from the CoA disillusioned, shared in his own book: "From my four months in the BCCI, I reached this melancholy conclusion: were the game better administered in India, the Indian team would never lose a cricket match." "I cannot agree more," says Kumar, adding, "If you look at the total number of aspiring cricketers from Pakistan, Bangladesh, Sri Lanka and Zimbabwe, they will still be fewer than the number of aspiring cricketers in India. Our country is a huge catchment area for talent... it is boundless. People love the game. If the cricket ecosystem were to be better organised and talent, properly channelised, we would produce a team that is hard to beat."
When Amarnath 'whacked' a fixer
A relatively lesser known attempt at match-fixing took place in 1934. "The match in question was the Moin-ud-Dowlah Gold Cup Final when Lala Amarnath played for the Retrievers. Freelooters, the rival team, had won the game twice back to back and were eager to score a hat-trick so that the cup would be theirs for keeps. An affluent Freelooters supporter approached Lala Amarnath to throw away his wicket for R10,000, a princely sum of money then, and let the rival team win. But Amarnath brushed aside the offer and went on to win the match for his team with a brilliant century in the second innings," Neeraj Kumar writes in the book.
Also Read: ILT20 confirms commencement of 2nd season, to kick off on January 13 next year