As the superstar takes to Instagram, we listen carefully to what she is not saying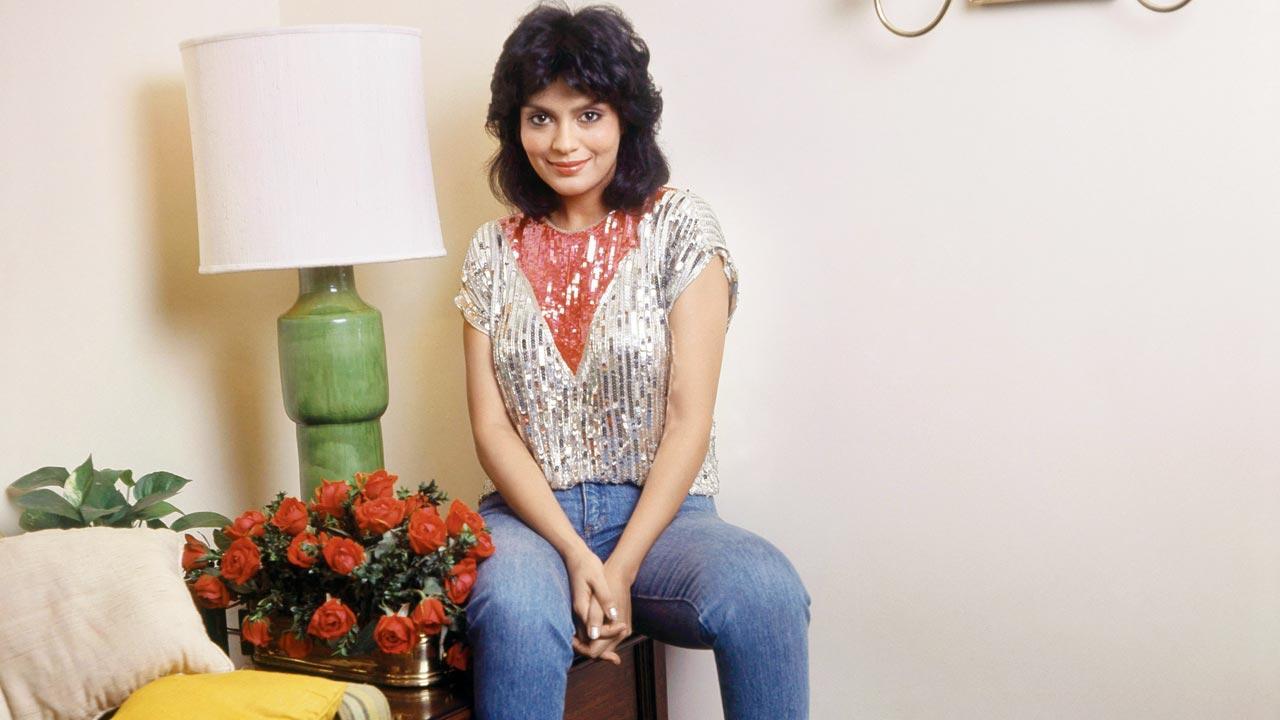 Her ICSE scores bagged Zeenat Aman a scholarship to study journalism at the University of Southern California. Seen here in 1985. Pic/Getty Images
On February 11, Zeenat Aman debuted on the 'Gram. Bare feet, striped co-ords, silver hair, sitting on a chair spotlighted by the sun: "Laughing at the places life takes me. Why hello there, Instagram." This is not 'Zeenie baby' but The Zeenat Aman, as her handle proclaims. Why did this particular feed interest us, given we are peeking into the lives of almost every star, whether we want to or not—curated snapshots showing us exactly what they want, how they want it and lodging a longing for a moisturiser as they do so.
For us, it was the precisely placed comma. Word nerds, we eat up every perfectly crafted, articulate caption. That's what caught the attention of most people we spoke to, not that Aman has a voice—that it is sophisticated, a quality not associated with actors. But we must remember, her ICSE scores won Aman a scholarship to study journalism at the University of Southern California. She worked briefly at a leading women's magazine Femina before taking part in the Miss India contest organised by it. She could have been one of us keyboard bangers, though that is not an image that sits right.
ADVERTISEMENT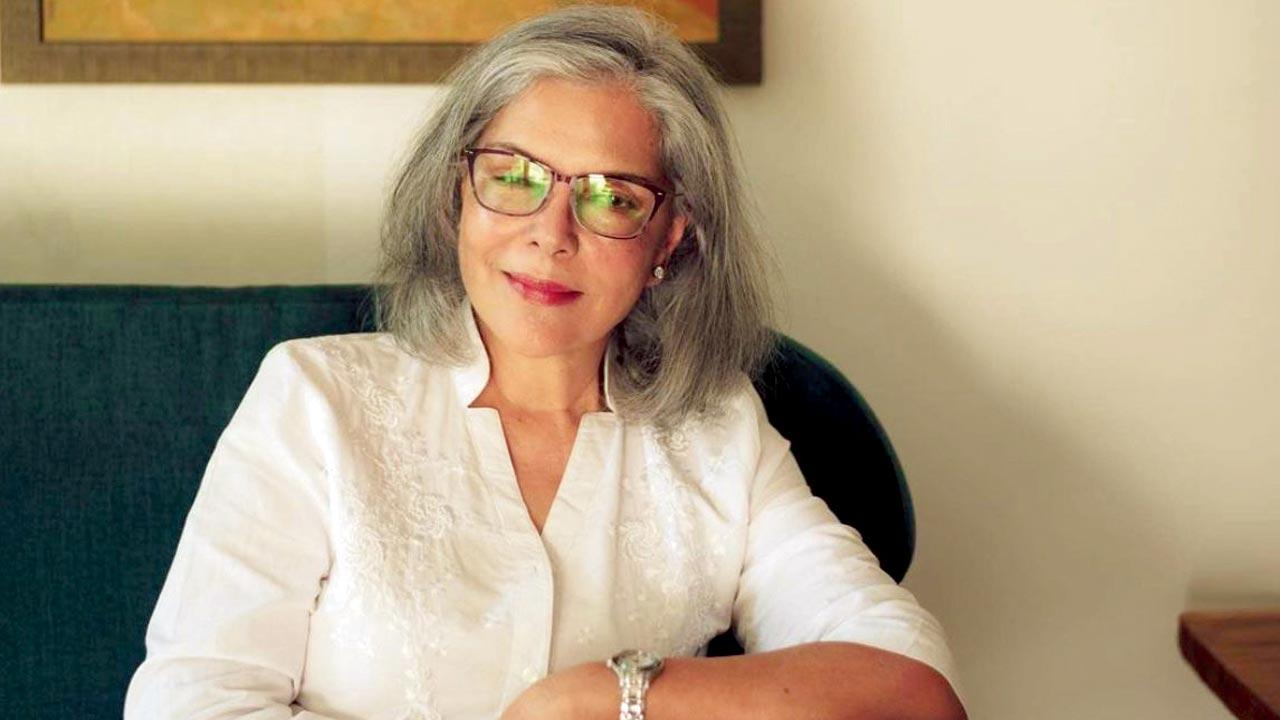 On her feed, Zeenat Aman talks about how different it is to be photographed by a woman, with the absence of the male gaze behind the lens
It's not just the voice, but what it says. "I know you may want to ask me which friend," says Aman, 71, of a picture taken in the foyer on her way to a friend's birthday party, "So I will give you an answer about privacy. I think there is a fine line between a healthy interest in a public figure or a person you admire, and entitlement or desire to know every detail of their lives. The former is wonderful and that on which artists [sic] and audiences thrive. The latter is a drag for everyone involved and, in my view, keeps us from approaching new ideas and a higher level of conversation. The world is so spectacularly diverse and rich, I promise you there are more interesting things to learn that which celebrity met whom and where."
This gentle self-effacing reminds us that Aman has been a celebrity since she was 16. Her voice was steered by producers and directors, and interviews in magazines would only explore her opinions on movies, co-stars and manufactured rivals.
With this new medium, Aman reclaims her (very erudite) voice, and magnifies it.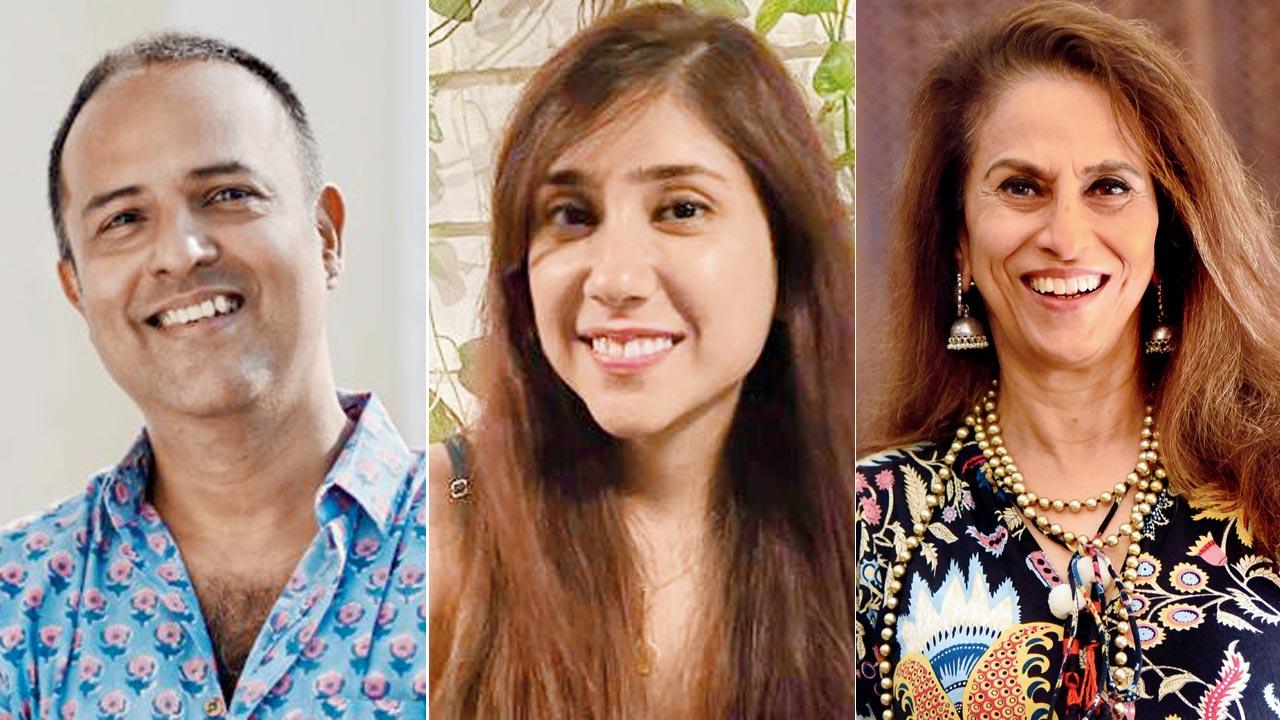 Vishwas Kulkarni, Zenobia Jungalwalla and Shobhaa De 
Magali Vaz, 30, lifestyle vlogger, is aware of Aman's image and contribution to Indian cinema, though she can't recall a singular role. "I know she was typecast as sensual, bold and a classic sex symbol," she says. When she went through Aman's feed, she was impressed and surprised by how erudite and articulate she was, and the topics—gender pay gap, etc.
"Most stars speak in the 'voice' created by managers and minders," says author and contemporary Shobhaa De, "and most of it is inane or self-congratulatory."
Zenobia Jungalwalla, co-founder of Rirev marketing consultancy, sheds some light on whether this would work if Aman was on the Gram purely for commercial purposes. "She has just started her journey on Instagram with only 14 posts, which doesn't depict what her objectives and goals are with social media. She can add hashtags, which will help increase visibility and reach out to a completely different and even younger audience. Not sure if this helps with getting movie offers, but her writing skills can definitely get her a book deal."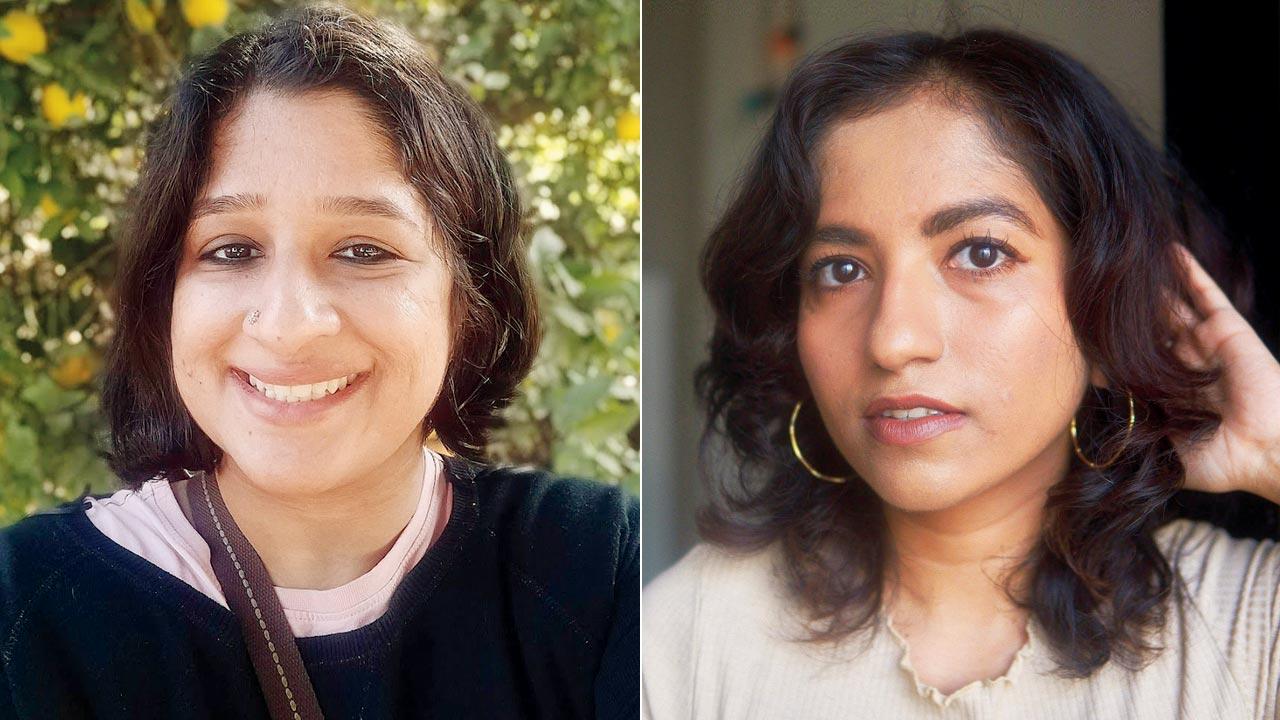 Nisha Susan and Magali Vaz
Jungalwalla adds she needs a reason to follow Aman as she is not an actor of her generation.  "She needs to find her niche, and understand her audience and create content accordingly. She should share more snippets about her life, her work and sneak peak into future projects."
"She reminds me of what Instagram used to be," says Vaz, "She's saying what she wants to say; nobody is pulling her strings. It gives her power she didn't have before and she is amplifying it for instance, when she talks about her rescued dog, Lily. This is working for her now, and makes her stand out amongst her contemporaries. She feels fresh and I hope she gets the reach she deserves." Content creators, who use the medium to make a living, have to dance (metaphorically and literally) to the algorithm. Currently, it's Reels on the song-of-the-week. A digital game of "Simon says".
That Aman chooses not to corroborate her authenticity. "Zeenat stands out in an overcrowded field [of content creators] thanks to her authenticity and lack of pretence," says De. "She speaks up on issues that concern her and provides clarity on old stories, which may or may not have been accurate or fair."
"Yes, there is a definite taking charge of narrative," says author Nisha Susan of The Women Who Forgot to Invent Facebook and Other Stories, "Back in the day, entertainment media was very different, looser, a little more airy and risk taking. Now stars have social media, which allows them some room, but between them being highly PR trained and the walking the tight rope of social media, actors play it fairly safe and predictable. With Zeenat, there is self-aware deployment." She likens the veteran's feed to that of Czech-born model-writer Paulina Prizkova, who calls herself "Accidental former supermodel…"
It's the sharp observations, delivered piercingly that remind us that this is a person, not a product. "Men are bequeathed gravitas but women are at best offered sympathy," she says, on her decision to stop colouring her hair, aware that this would stop work from flowing her way.
And academic knowledge about her industry, not just information about who is starring in what. "I read about the Annenberg Foundation study that analysed 1,000 Hollywood films released between 2007 and 2017. They found that less than 25 per cent of the women on screen were over the age of 40. The numbers for the Indian film industry are unlikely to be much better."
"Zeenat's Insta debut is her most sophisticated response to the idea of Zeenat," says Vishwas Kulkarni, co-star of a short film called Make Ups that Aman and he starred in 2005. "A star is always public property: up for analysis, up for judgment, up for love, up for derision. In casting herself in her lustrous grey tresses, Zeenat is returning the [male] gaze that has haunted her the bulk of her lifetime."
Women are constantly coached on how to remain beautiful and young… by media and man. And when that threshold is finally breached, to exit stage right. American Jungian psychoanalyst Dr Clarissa Pinkola Estes writes about how to be an elder, showing archetypes of the dangerous old woman who lifts the veil of hegemony and is connected to her primal wisdom. "Yes, there are many scary things in the world," to summarise a quote, "And one of them is me."
So is Aman. 
"Exciting news! Mid-day is now on WhatsApp Channels

Subscribe today by clicking the link and stay updated with the latest news!"
Click here!