A British artist's exhibition in the city celebrates his countryside upbringing and fascination for traditional craft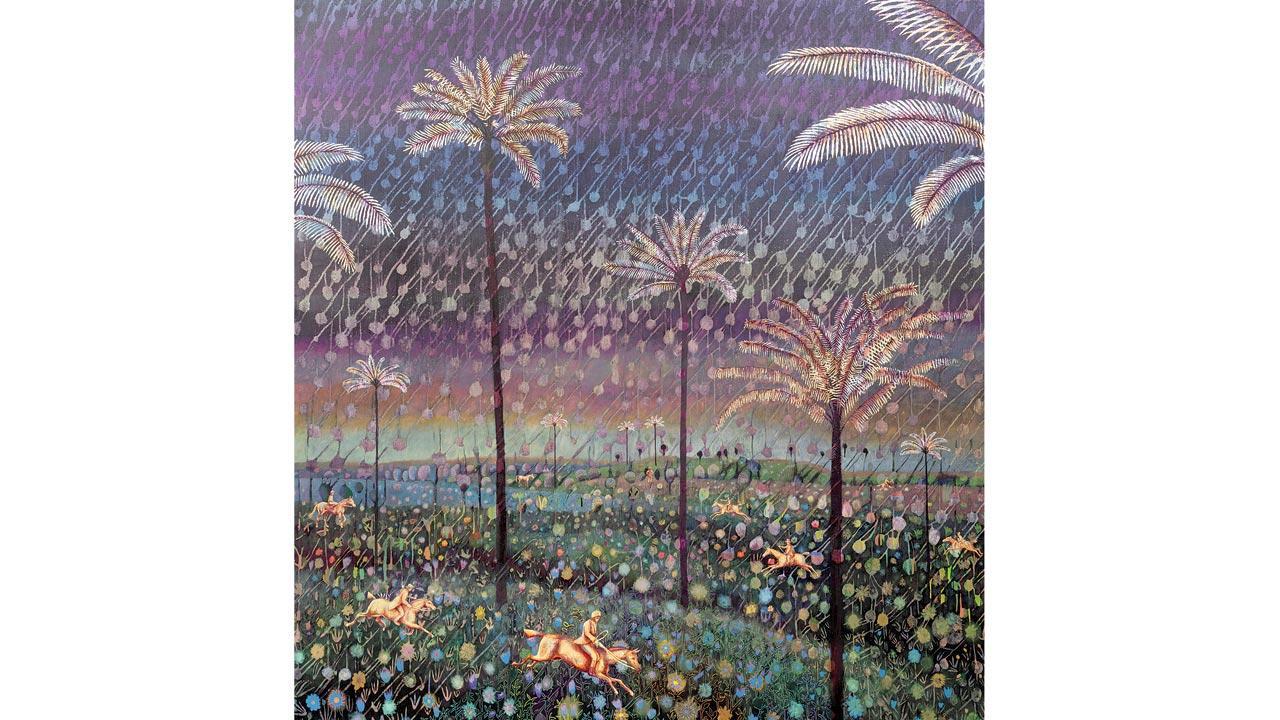 Night Shifting by David Brian Smith
"I've always enjoyed making larger works and approach the challenge like…a game of strategy or problem solving. Akin to a game of chess…I enjoy the interaction with larger works, as I'm forced to move around the painting, like a physical performance," says British artist David Brian Smith, whose first solo exhibition in India titled Tripper opened at Galerie Isa in Ballard Estate this month. 
Tripper showcases 10 new large-scale paintings that were inspired by the landscapes or scenes of the different countries Smith had always wanted to see, the exhibition taking its name both from the virtual trips he went on through his paintings and from the 'trippy' nature of the landscapes themselves. While he didn't have an 'India' painting as a starting point, the fact that the works were destined for India, he says, meant the country was omnipresent throughout the production of each piece; be it the Indian sari with its dexterous patterning or festivals like Holi with their joyful celebration of colours. "I consciously set out to make a positive, uplifting series of paintings," he says.
ADVERTISEMENT
Having grown up on a farm in rural England, the countryside and farming practices like shepherding became Smith's early subjects. For this exhibition however, he decided to "kill off the shepherd"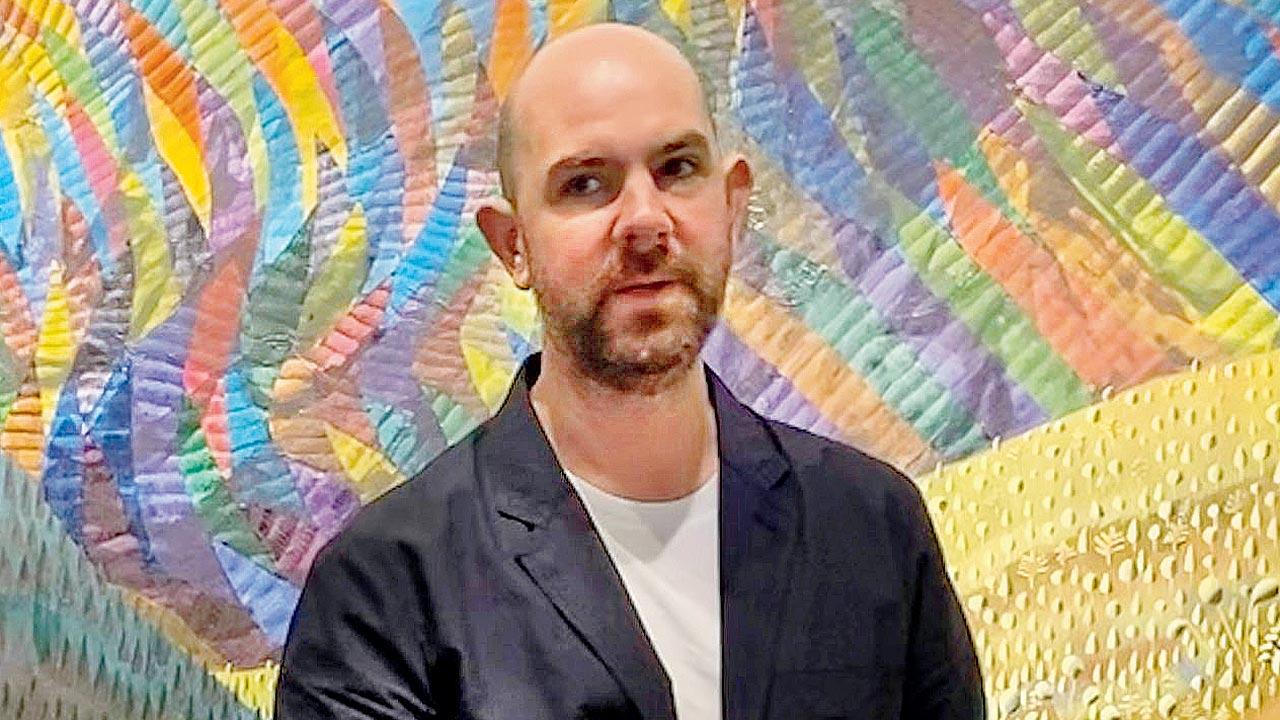 David Brian Smith
"I wanted to make the figures much smaller and allow the natural landscape to take centre stage," the artist tells us. The result is a series of intricate, luminous paintings combining texture, pattern and colour, where lush alpine forests, rolling mountains, gleaming rivers and massive swaying palms dwarf human and animal figures. An oil painter who uses a variety of mixed components like silver and gold leaf, acrylic paint, raw pigment, spray paint and collage, Smith shares that while the paintings were started over a period of nine months, they were completed within a three-week period to ensure that they related to one another, as tones and methods cross-pollinated. The exhibition was also his way of showcasing artistic processes developed over 15 years. "A new technique I unearthed was painting into gold leaf with thin washes of oil colour, resulting in glistening ripples of colour and light," he recalls. 
Smith's rural background also influenced his choice of material. The paintings in the exhibition are made on a linen tweed with a herringbone weave, a medium Smith has used since 2008 and that reminded him of the tweed flat caps his father used to wear on the farm he grew up on. But his practice, too, has evolved in a way where his brush work can be described in terms more associated with textiles, reflecting his interest in traditional craft techniques like weaving. "The weave is always present during the making of my paintings and this close relationship with the material has encouraged me to paint with the fabric in mind," Smith explains. "This has led me to develop ways of painting through studio practice that I refer to as stitching, knitting and weaving."
WHAT: Tripper by David Brian Smith 
WHERE: Galerie Isa, Ballard Estate 
WHEN: Till June 8, 11 AM - 6.30  PM