How did the force behind event management firm OML, which changed the face of indie music, land up as Aam Aadmi Party's 'chhota sa karyakarta'? His arrest in the liquor licence scam reveals he was knee-deep in politics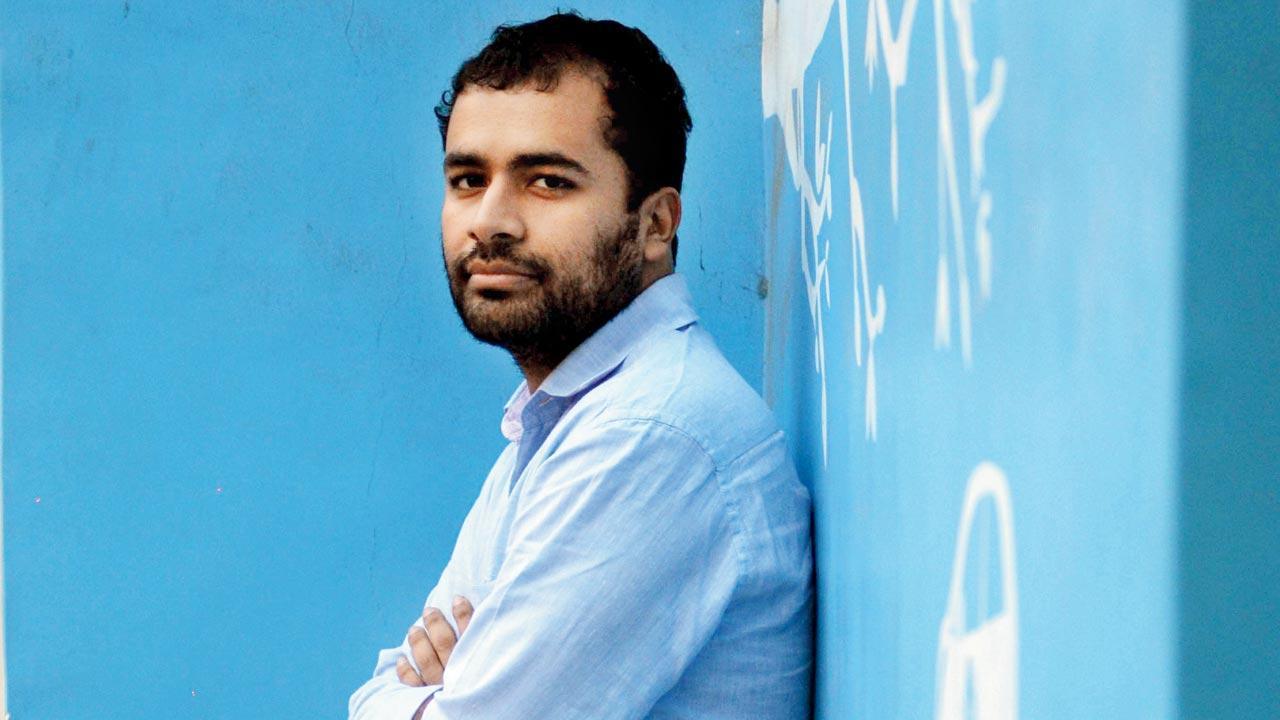 Some AAP party workers found Vijay Nair abrasive, and others, a hard-working asset
Entrepreneur Vijay Nair may have joined Aam Aadmi Party in 2010, or 2014, or by some accounts, even 2018. But at this point, in October 2022, it's clear that the former founder of entertainment and events management firm, Only Much Louder (OML), is very much a part of the Arvind Kejriwal-headed party, even if he doesn't hold an "official" position. Nair was arrested last week by the CBI in connection with Delhi's now-scrapped liquor policy, for his alleged role in "cartelisation" and "conspiracy" related to alleged irregularities in the allocation of liquor licence.
For Mumbai's fine folks, Nair came into the limelight, when in the early 2000s, he started managing the band Pentagram, whose lead singer, music composer Vishal Dadlani, is also associated with the AAP. He dropped out of Sydenham College, where he was studying commerce when he was 18. In 2001, he founded OML with Girish (Bobby) Talwar, known for the city band Zero, and Arjun S Ravi. OML was known for organising live music festivals, especially starting NH7 in 2010 that changed the indie music scene, and managing comedy collectives like All-India Bakchod (AIB). He was a young entrepreneur, who was inspiring many like him. As one ex-employee of OML says, "He was 32 or 33 when I met him in 2017, and he was pulling in crores every month. He was good at mobilising people, and could make things happen. He was a problem-solver and a strategist. If you didn't have those qualities, you couldn't do what he was doing."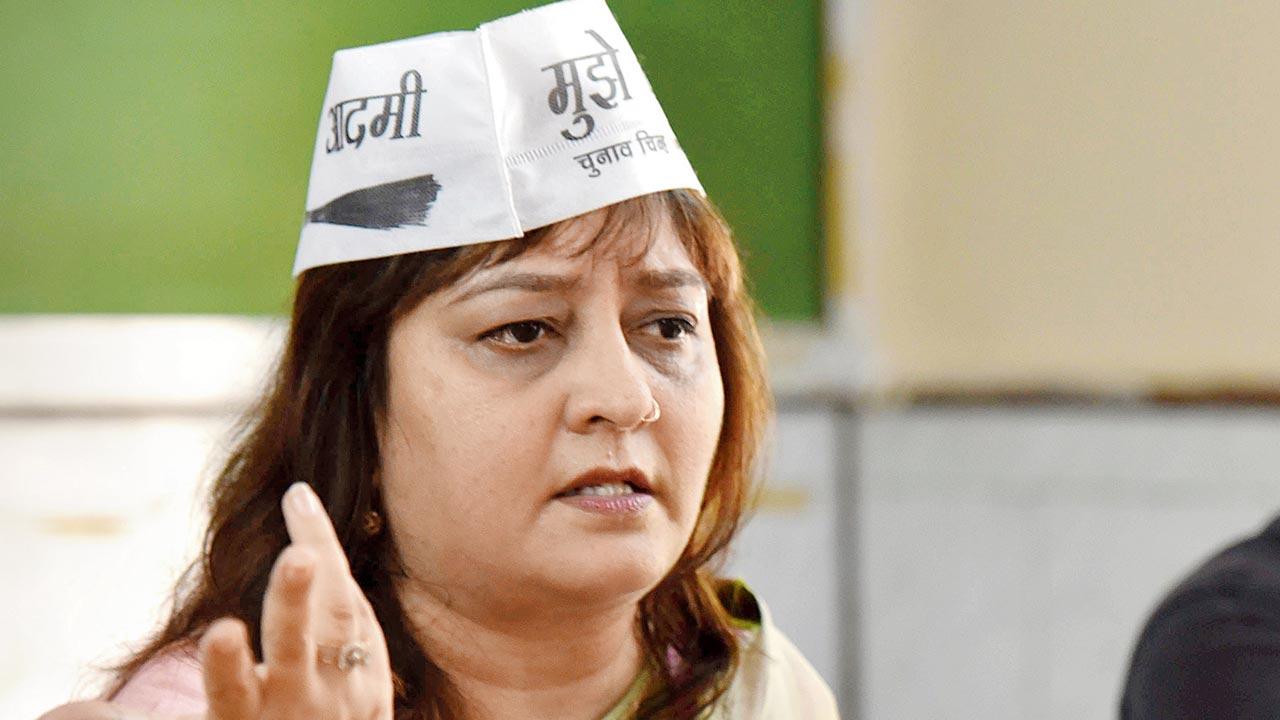 Preeti Sharma Menon
According to the employee, Nair first met the AAP gang in 2012 when NH7 happened in Delhi. "We had heard rumours of him working with AAP. He told us he had five different startups ready to be launched."  Another OML employee said that after Nair sold his shares and left OML in 2018, he became the "one who must not be named" at office. But, people who had worked closely with him, loved and adored him. "They looked up to him. He was a man with a vision—sometimes when things went wrong, people said, 'if Vijay was here, this situation would have been solved'."
A city musician, who has played at NH7, told us that in music circles, Nair was known as the one who put the indie music scene on the map. "He was the big man!"
In 2018, when the #metoo movement had its brief moment in India, Nair was at the receiving end as well. In November 2018, a news magazine ran a story based on first-person accounts of women who worked with him. The company issued a statement  denying the allegations, and also claimed that Nair had left OML almost six months prior to the allegations surfacing. Nair in turn said that these allegations were to coerce him from dropping stalking and harassment  cases against the unidentified blogger who made the charges.
But how did he get into AAP?  And what exactly does he do there?
Preeti Sharma Menon, spokesperson of AAP, Mumbai, tells us that she first met Nair in 2014 when he came to volunteer for the Lok Sabha campaign. "It was a euphoric time, and everybody wanted to be associated with AAP. He gave us his office to use, and helped us organise events—just office chores." She says that he has been helping in communication strategy, and and last year, worked during the Punjab Assembly elections, where AAP swept the state. "He basically handles social media, responses to the media, and the messaging that the party was giving out." She also describes Nair as brilliant, and extremely helpful. "But he does not have any official post. The party is mostly made up of volunteers like him."
Another party worker, requesting anonymity, told mid-day, that Nair rubbed some people the wrong way with his abrasive disposition. "He believed in corporate politics, and has a myopic vision. It is because of him that Ankit Lal, who used to head our social media, quit. He used to keep coaching Ankit. It was disappointing to see his attitude, because he didn't seem to see the larger picture; it was all about the event on hand. But he knew celebrities, and got us the right kind of contacts to create a buzz." A worker, who remembers Nair giving AAP his sprawling office in Mumbai to use as a secretariat, says that he was sharp and hardworking. "Actually very straightforward," he says of Nair. 
Delhi-based journalist Mihir Srivastava has followed AAP's journey very closely, since its inception in 2012. He says that Nair's involvement in AAP was the result of Kejriwal's knack for finding talent. "He [Kejriwal] looks for people who don't care about ambition and money. He wants foot soldiers, who have no agenda, but just work." In fact, Kejriwal, who held a press meet after Nair's arrest last week, called him "AAP ka ek chota sa karyakarta". Srivastava says that people who don't understand that, and want to gain positions in the party, eventually quit and call Kejriwal dictatorial. "In the end, politics is now perception driven. It's not a battle of votes, it's a battle of perception. It's about creating a myth, and juxtaposing it with reality. And Nair is good at social media. Very good."
An event management professional from Mumbai, who works in the stand-up comedy space, says that AAP made an astute decision by getting Nair on board. "His brand work, networking is great—he was in Goa during the pandemic along with director Anand Gandhi, who made the movie on Kejriwal titled An Inconvenient Man. That got him deeper into the fray. He is the one who can create a political campaign that no celebrity will say no to."