With more Big Tech companies like Microsoft and Google joining the ongoing layoff season, about 3,000 tech employees are now being laid off per day on average in January globally, including in India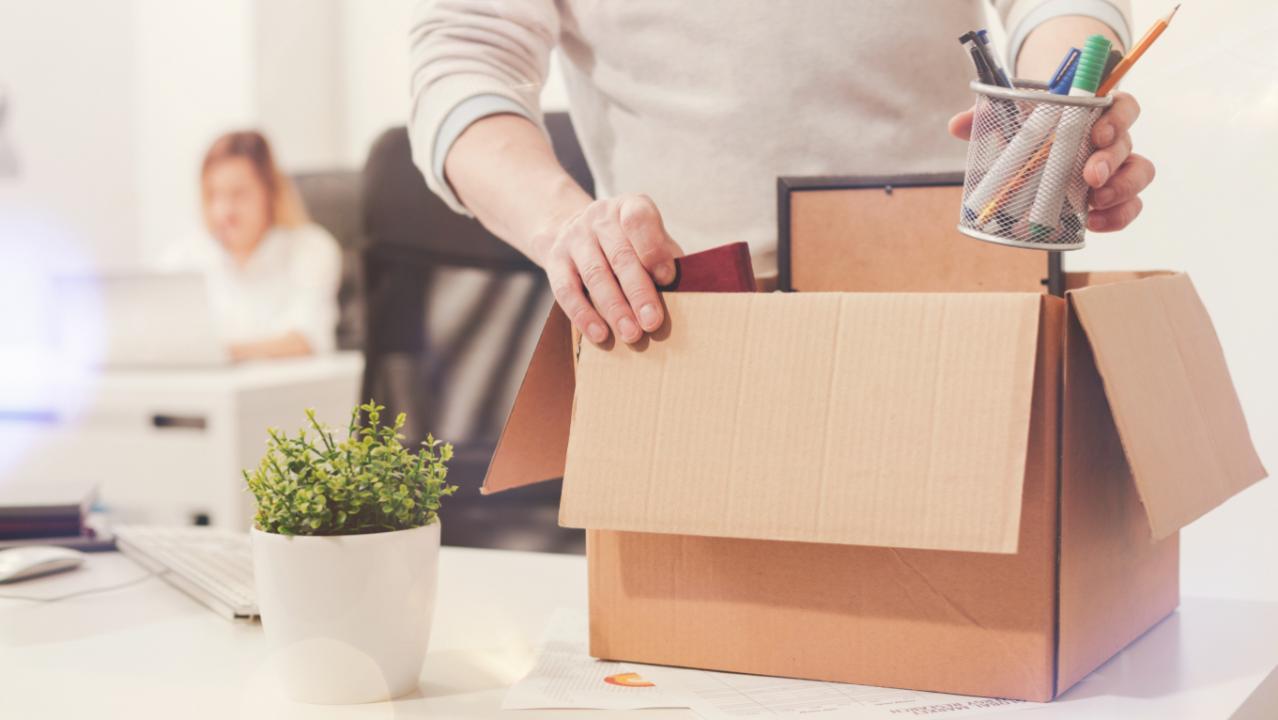 In 2022, over 1,000 companies laid off 154,336 workers, as per the data by layoffs tracking site Layoffs.fyi. Image for representational purpose only. Photo Courtesy: istock
It has been a dismal January for many tech employees around the world after Big Tech companies like Microsoft and Google joined the ongoing layoff season. More than 3,400 tech employees are being laid off per day on average in the first month of the year globally. 

As per the data by layoffs tracking site Layoffs.fyi, 219 companies have laid off more than 68,000 employees in January so far.
In 2022, over 1,000 companies laid off 154,336 workers, as per the data by layoffs tracking site Layoffs.fyi.
ADVERTISEMENT
The mass tech layoffs of 2022 are continuing into the new year. The sacking episodes have gained speed amid global economic meltdown and recession fears.
Deeper layoffs are coming in 2023 as most business economists have predicted that their companies will cut payrolls in the coming months.
According to a report in CNN citing a new survey, only 12 per cent of economists -- surveyed by the National Association for Business Economics (NABE) -- anticipate employment will increase at their firms over the next three months, "down from 22 per cent this fall".
This is the first time since early days of the Covid pandemic that more business leaders anticipate jobs shrinking at their firms.
The findings indicate "widespread concern about entering a recession this year", according to Julia Coronado, president of NABE.
With more Big Tech companies like Microsoft and Google joining the ongoing layoff season, about 3,000 tech employees are now being laid off per day on average in January globally, including in India.
According to the survey, a little more than half of the business economists feel the risk of a recession over the next year at 50 per cent or higher, which means more layoffs in the offing in 2023.
Amid the layoffs come another bad news for employees, especially from India in the US, as Google has paused its Program Electronic Review Management (PERM), a key step in acquiring an employer-sponsored green card.
Google has sent an email to foreign employees, notifying them that the tech giant will pause any new filings of PERM, leaving foreign workers in a limbo.
"Recognising how this news may impact some of you and your families, I wanted to update you as quickly as possible on the difficult decision we've had to make to pause new PERM applications. This does not impact other visa applications or programmes," an email from a company executive read.
A Google employee posted the email on Team Blind, an anonymous social networking site for certified IT workers.
A PERM application is a critical first step in the green card (permanent residence) process.
The process requires employers to demonstrate that there are no qualified US workers available for the particular role, which has been an increasingly difficult position for us to support given the labor market today.
Meanwhile, LinkedIn is full of job hunts, offers of support for laid off friends and colleagues, and advice for coping with career hurdles as several companies trim their workforce to navigate through an uncertain macroeconomic environment.
Some LinkedIn groups are providing assistance around signing exit paperwork and aiding with connections for new jobs.

Also Read: Braving layoffs: Mental health experts on how to retain hope after losing a job
This story has been sourced from a third party syndicated feed, agencies. Mid-day accepts no responsibility or liability for its dependability, trustworthiness, reliability and data of the text. Mid-day management/mid-day.com reserves the sole right to alter, delete or remove (without notice) the content in its absolute discretion for any reason whatsoever. As a tech employee, have you been recently laid off?