There comes a time in every relationship when the honeymoon gives way to the reality of living together, day after day. The sooner you dive into that phase, the easier it will get in the months and years to come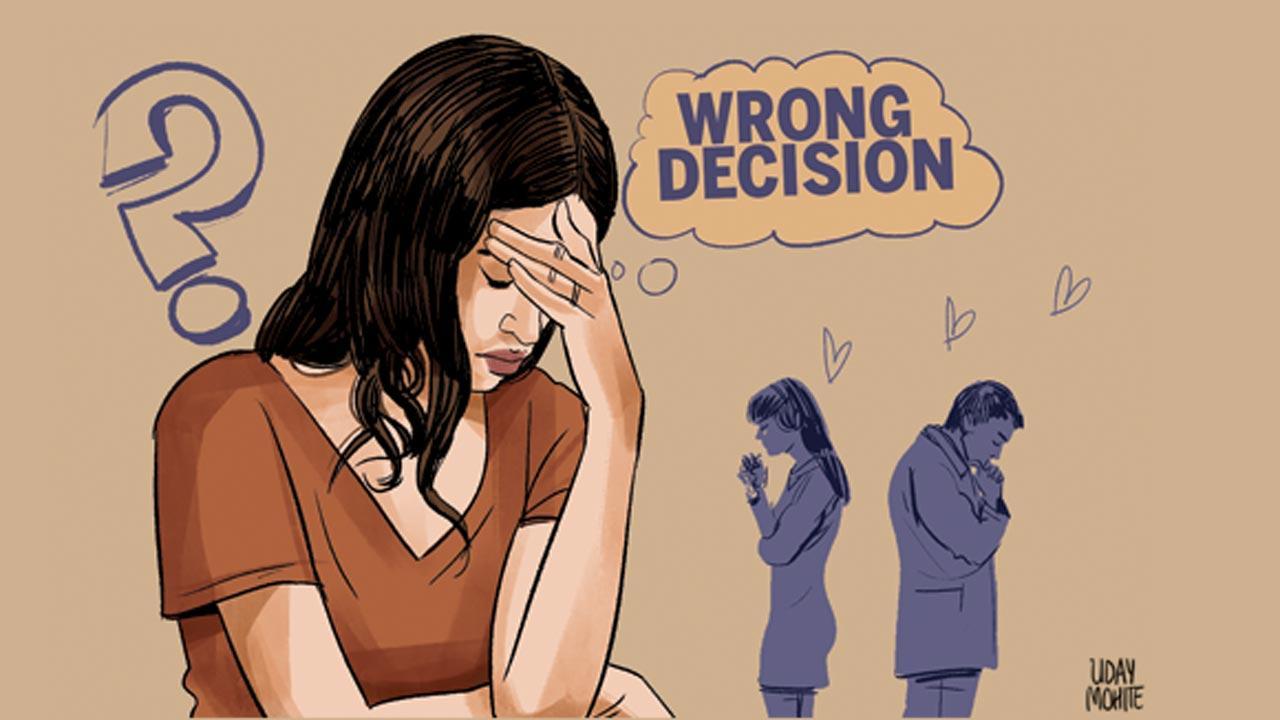 Illustration/Uday Mohite
I am a 37-year old woman and have been married for a little over a year. My husband and I both married late because it was an arranged marriage and we felt it was time for us to settle down. We didn't get much time to get to know each other better and I am starting to worry about that because on some days it feels as if I made a wrong decision. I don't know if this is because I was so set in my ways and used to my own company, and I think he feels the same way too because he is struggling to get accustomed to my behaviour. We have been patient with each other and don't have many arguments, but I wonder if there will come a time where we stop pretending and start to fight. What can I do to prevent that from happening?
You can start by acknowledging that things aren't going the way you would like them to. Your husband is also trying to be nice, which is commendable, but being nice and assuming your problems will vanish isn't a solution to anything. You didn't get time to know each other better before marriage, so start by talking about it. You have also committed to a life together, which means you have also committed to working together to try and make this relationship work. It will take anyone a period of adjustment to get used to the presence of another person, because we are all creatures of habit. It is only by engaging with this potentially tricky issue that you can begin to find a way forward. If there is something about him that bothers you or upsets you, speak up about it, and encourage him to be open too. There comes a time in every relationship when the honeymoon gives way to the reality of living together, day after day. The sooner you dive into that phase, the easier it will get in the months and years to come. 
The inbox is now open to take your most carnal and amorous queries. Send your questions on email to lovedoc@mid-day.com
ADVERTISEMENT Do you practice ecotourism?