This isn't someone you know, or someone you want to get into a relationship with based on what occurred, so you can treat it any way you like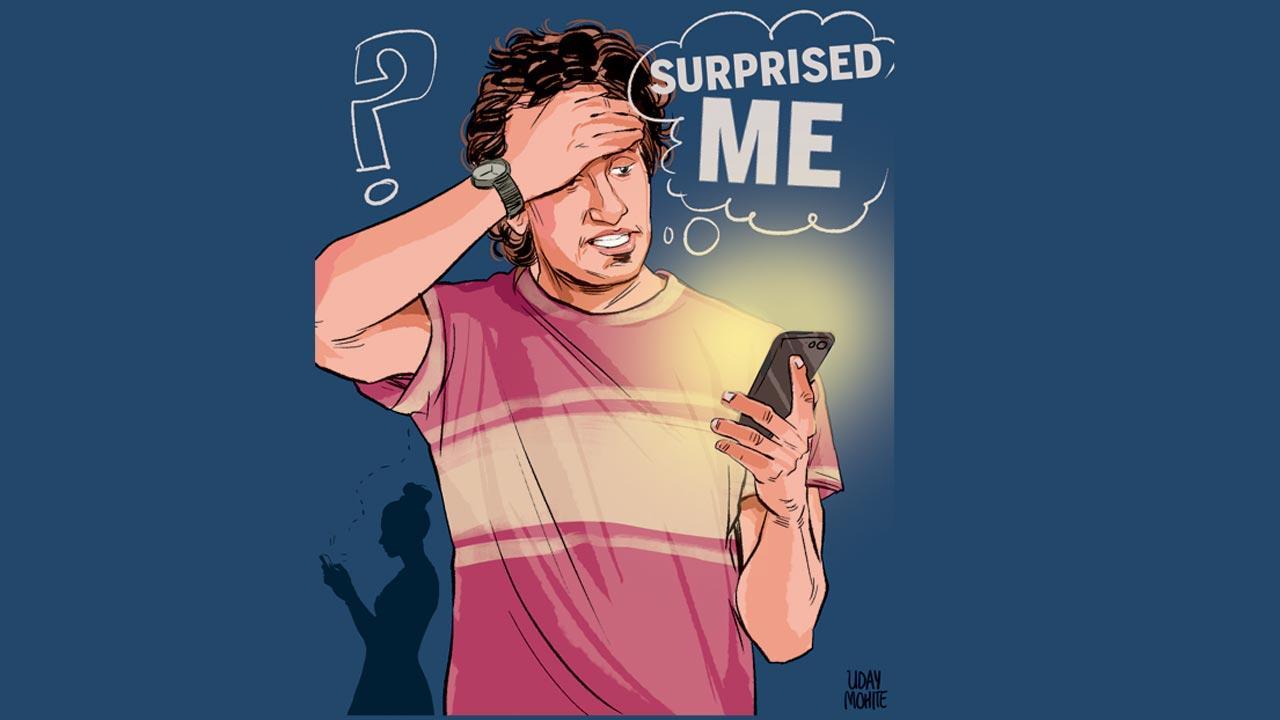 Illustration/Uday Mohite
My ex-girlfriend is getting married and surprised me by sending me an invitation. We had an ugly break-up three years ago and haven't spoken to each other since then, so I don't know how to react. Should I go just to show there are no hard feelings, or should I ignore the invitation and continue to keep her at a distance? I want to be a good person, but she caused me a lot of unhappiness and I am not ready to simply forget all that just because she's getting married. 
You're entitled to feeling how you feel, but this really isn't about you at all. She's the one getting married and your presence or absence on the day in question counts for very little, irrespective of how much importance you choose to give yourself. If you aren't ready to forgive, don't go. Why overthink this?
I matched with a guy using a dating app, and we agreed on meeting for a date. We chatted a few times before the date, and he abruptly cancelled after finding out that I liked a particular celebrity whom he hates. I thought he was joking because his reason sounded so frivolous, but he was serious. He messaged a few days later to apologise and ask for another chance, but I haven't responded because I still can't get over that cancellation. Should I give him another opportunity and meet him for a date?
Go with what your instinct tells you. If he can cancel for something so inane, it may be a red flag. You can always meet him in person to try and gauge what he's really like, of course, but that is your prerogative alone. This isn't someone you know, or someone you want to get into a relationship with based on what occurred, so you can treat it any way you like.
My girlfriend got me a gift I hate and wants me to wear it. How do I tell her the truth?
Relationships built on lies don't last.
The inbox is now open to take your most carnal and amorous queries. Send your questions on email to lovedoc@mid-day.com