On the one hand, you don't want to be unreasonable and impose rules. On the other, that is what you are considering. Why not tell him what bothers you, avoid meeting people you don't like, and leave it at that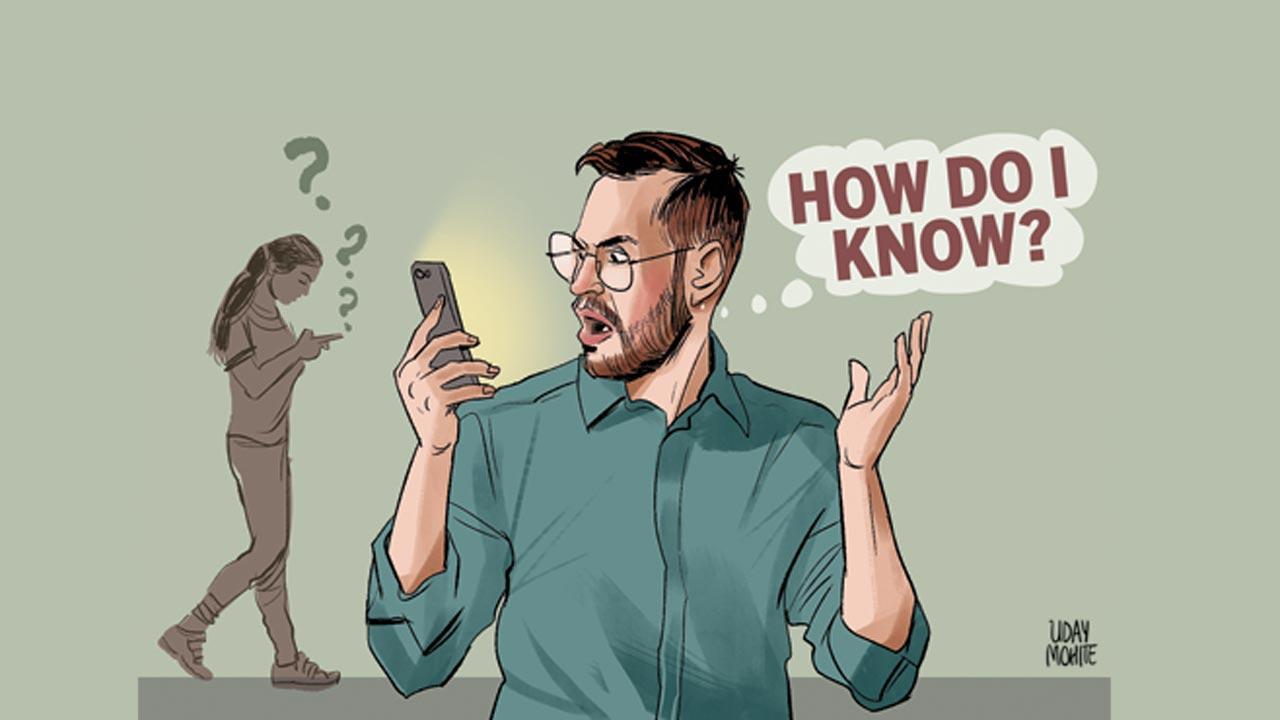 Illustration/Uday Mohite
I am a 24-year old guy and have been dating a girl I met six months ago. We met using an app and she has been sweet and easy to get along with. The thing that bothers me is how she sometimes seems to change her personality completely, whenever we have an argument or disagreement, even if it is minor. She turns into this different person I just don't recognise and it's starting to worry me because I really like her and want this relationship to work. How do I know what she's really like or if she is just pretending to be someone she isn't. We have no friends in common because we met online, so there is no way for me to even get another opinion on what she's like when I'm not around. What should I do?
You should do what you're already doing, which is spending time with her and getting to know her better. Relying upon the opinion of friends doesn't always work given that you alone know what it's like to be in a relationship with this person. If you are worried about what she's really like, the best way of figuring out is by meeting her more often and making up your own mind. It's only been six months. Why not wait for a while so you can both reveal more of yourselves to each other? Going on holiday together, even if it's a short weekend away, may be a great idea.
Should I tell my boyfriend that this relationship won't work if he continues to associate with some people I don't like? I don't want to impose rules or make it seem as if I am being unreasonable, but I don't get along with some of his friends at all.
On the one hand, you don't want to be unreasonable and impose rules. On the other, that is what you are considering. Why not tell him what bothers you, avoid meeting people you don't like, and leave it at that?
ADVERTISEMENT
The inbox is now open to take your most carnal and amorous queries. Send your questions on email to lovedoc@mid-day.com