How can I fix this when it isn't even in my hands?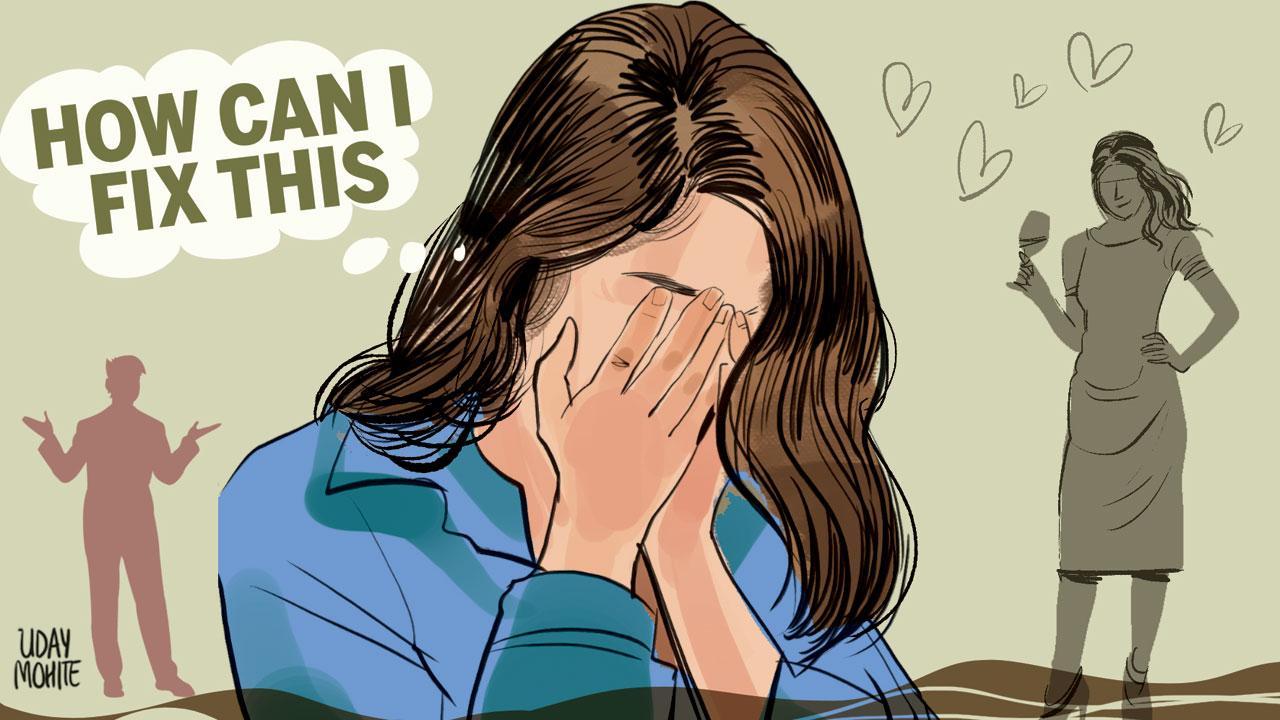 Illustration/Uday Mohite
I have a serious health condition that makes me behave badly when I drink alcohol. I lose control and am not in my senses during that period, and this causes me to say or do things that offend a lot of people. Those who know me are aware of this and accept it, and my boyfriend also knows this because we have been together for two years. This wasn't a problem before, but he has increasingly begun to start fights with me based on things that I can't control. I have apologised but he says it's not enough, and I know he's right because I shouldn't drink alcohol but I also need to let off steam and just have a good time with friends now and again. I am afraid he is ready to end this relationship and walk away because he can't cope anymore and I don't know what to do or say to convince him to stay. How can I fix this when it isn't even in my hands?
What you are describing is a condition that presumably requires treatment or intervention. Assuming you are already speaking to professionals to try and find ways of dealing with this, it may help to ask your boyfriend to get some advice from a third party, too. People can't always empathise or understand what you are going through and it's unreasonable for you to assume he knows exactly how you feel. If he has reached the limits of his patience, it's because he doesn't have the coping mechanisms required to be a supportive partner and his arguments with you are probably a cry for help. You know what you can or can't do to avoid these situations, like not meeting him while you are under the influence for instance, but this doesn't address the larger issue that there is clearly something more drastic that needs to be done to avoid these scenarios going forward. If you can't find a way to compromise, this isn't going to magically go away.
The inbox is now open to take your most carnal and amorous queries. Send your questions on email to lovedoc@mid-day.com