The point of living together is like testing the waters and preparing yourselves. It's also meant to help you understand what is and isn't working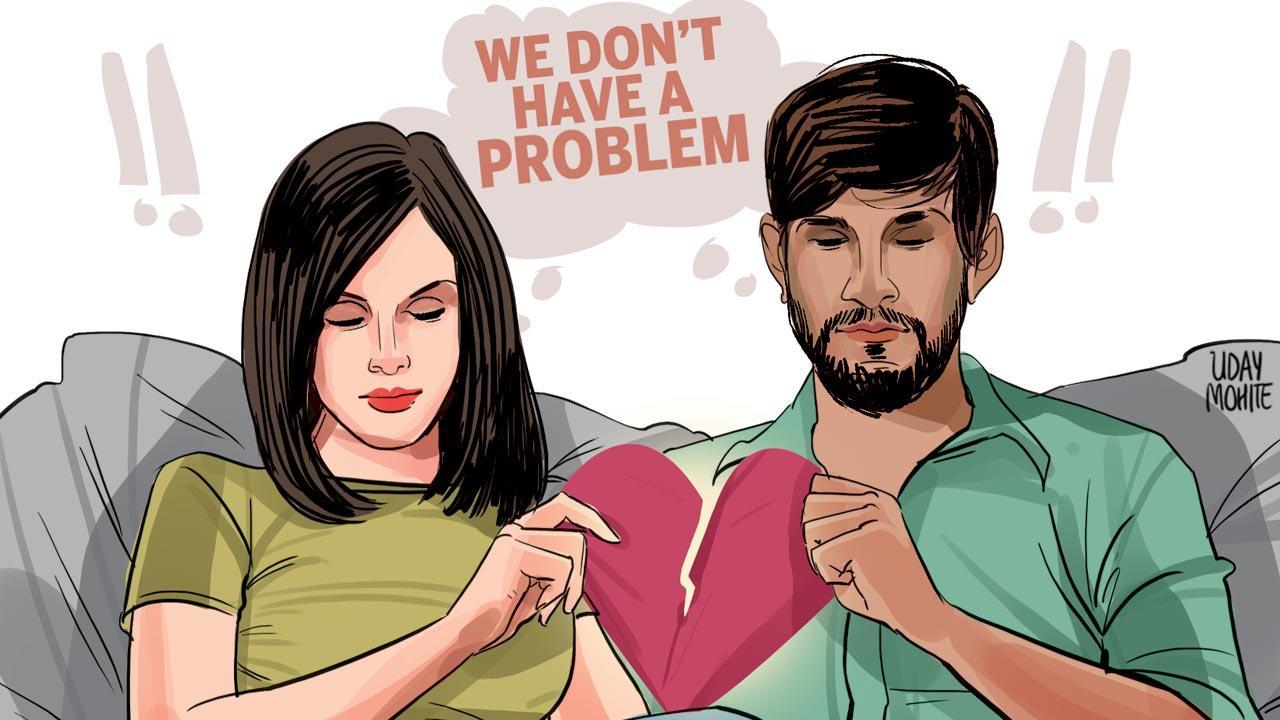 Illustration/Uday Mohite
Is it okay for two people in a relationship to commit to an engagement but decide to break it off if we don't love each other the same in a year's time? It's what my boyfriend and I are planning because it will make our parents happy, but we both know this is not as strong a relationship as we would like it to be. We want to be together, but also know that there are serious differences that need to be resolved if and when we make a genuine commitment. We don't have a problem breaking up in a year if we can't resolve our differences but are worried that this may hurt our families or make them take us less seriously. What should we do?
The idea of creating a farcical arrangement to appease your families makes no sense if neither you nor your partner believes in this relationship. Of what use is appeasing your individual families only to hurt them a year from now? Doesn't it make more sense to simply not commit to anything until you both have a clearer idea of what you want from this relationship? Jumping into something to make other people happy may seem like a nice thing to do, but at what cost? All that should matter is you and your partner; what everyone else thinks or may want you to do is irrelevant after a point.
I want to ask my girlfriend to move in with me, but I am nervous because I don't know how this will alter the state of our relationship. What if it ends up harming us both?
It is precisely to figure out whether you can live together that you are presumably making this move. If your girlfriend agrees, it will be because she feels the same way, assuming she isn't going to be coerced into moving in. The point of living together is like testing the waters and preparing yourselves. It's also meant to help you understand what is and isn't working. 
ADVERTISEMENT
The inbox is now open to take your most carnal and amorous queries. Send your questions on email to lovedoc@mid-day.com