You can both draw lines based on how prepared you are to accept each other's flaws. This will happen, of course, but takes time because it relies upon strong bonds. You can say anything when you feel your relationship can withstand it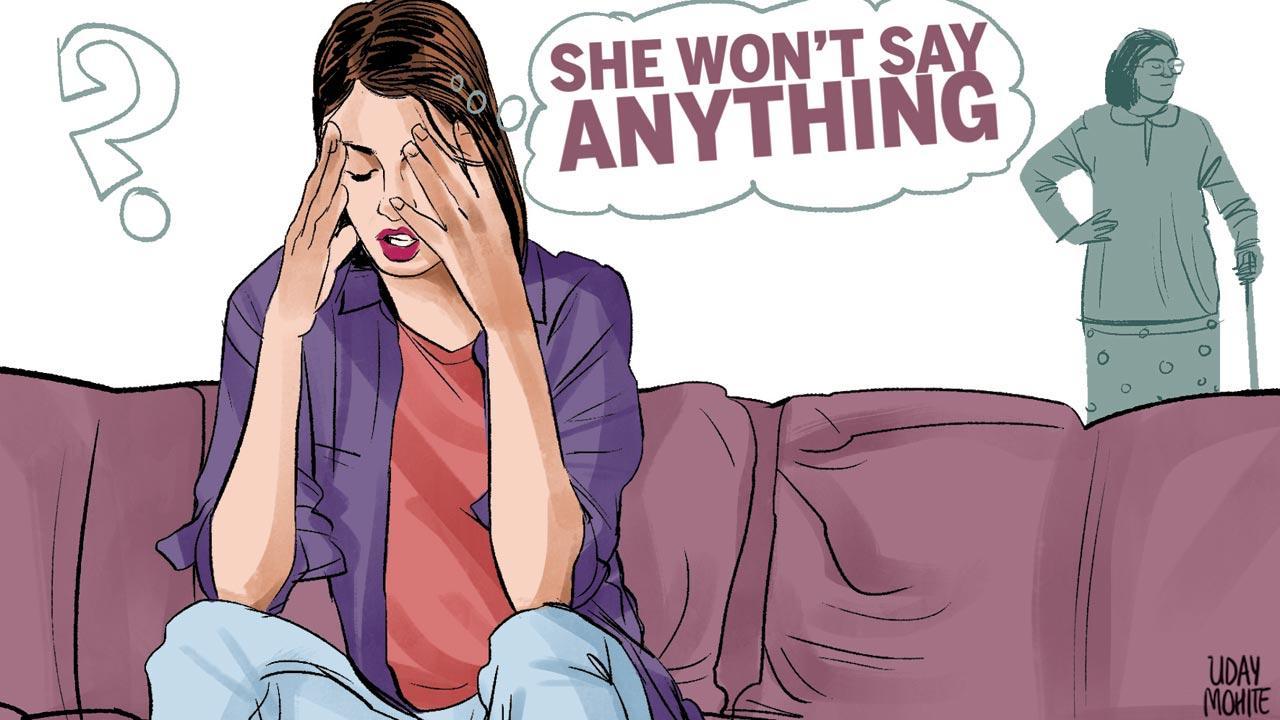 Illustration/Uday Mohite
My mother recently began to take an interest in my personal life, which has never happened before. I am 27 years old and have been in multiple relationships until now, which she has never commented on. The boy I am currently dating follows a different religion, and I suspect this is what has made her become more involved. She asks a lot of questions and I get the feeling she is not comfortable with my relationship. She won't say anything outright because that is not the kind of person she is, and she respects my ability to make my own decisions, but this bothers me. It makes me feel as if she is not the person I thought she was. How do I get her to simply accept me unconditionally?
It's difficult to assume she doesn't accept you unconditionally just because she has some reservations about your life choices. You may not agree with each other, but individual prejudices can always be overcome through dialogue. If something about her attitude bothers you, and she isn't the kind of person to say anything openly, you should be the one reaching out and initiating a conversation. We leave a lot of things unsaid when it comes to people we love, and this only creates room for misunderstanding. Your mother obviously has your best interests at heart, and any friction probably boils down to an inability to engage on a meaningful level. Sometimes, being direct is the best approach, so why not try it?
Should I tell my girlfriend about my past even if I know it will hurt her? She wants me to be honest but where do I draw the line?
You can both draw lines based on how prepared you are to accept each other's flaws. This will happen, of course, but takes time because it relies upon strong bonds. You can say anything when you feel your relationship can withstand it. 
ADVERTISEMENT
The inbox is now open to take your most carnal and amorous queries. Send your questions on email to lovedoc@mid-day.com