Adele praising competitor Beyonce at the recent Grammys highlighted a rare trait. Turns out, everyone needs a dose of it, especially at the workplace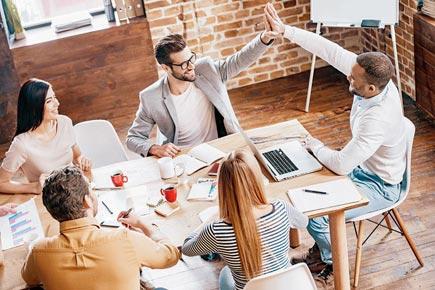 5 magic mantras you must try to maximise output at workplace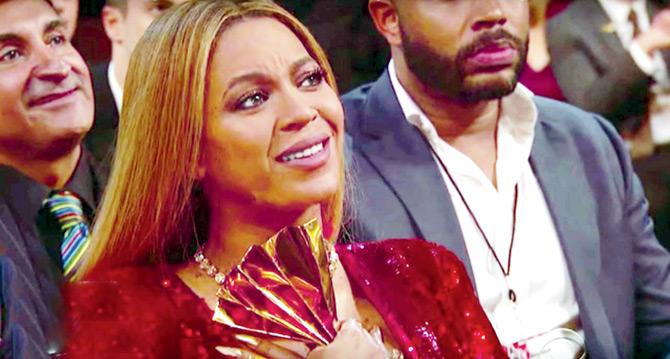 dedicated her Album of the Year award to fellow nominee Beyonce Knowles in her acceptance speech, and showered praise on Knowles, who was tipped to win. She then broke the gramophone trophy into half to share it with Knowles who was in tears throughout Adele's speech. Pics/AFP
A week ago, at the 59th Annual Grammy Awards, while accepting her trophy for Album of the Year, singer Adele chose to make the moment about fellow nominee Beyonce Knowles. The speech was the highlight, and earned accolades across social media but in reality, it was a spontaneous, non-agenda-based acknowledgment of a peer.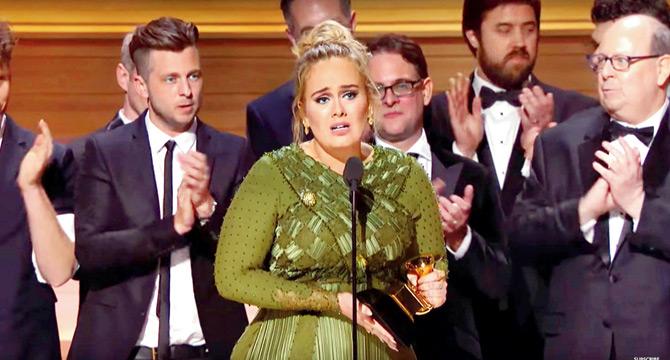 At the recent Grammy Awards, Adele
This is rare and important because all of us are products of judgment, and seek approval, as Farzana Suri puts it. Suri, a victory coach, works with clients ranging from school children to septuagenarians, and believes that whether in a high power corporate job or as a homemaker looking after family, all of us desire to know that we add value to people's lives.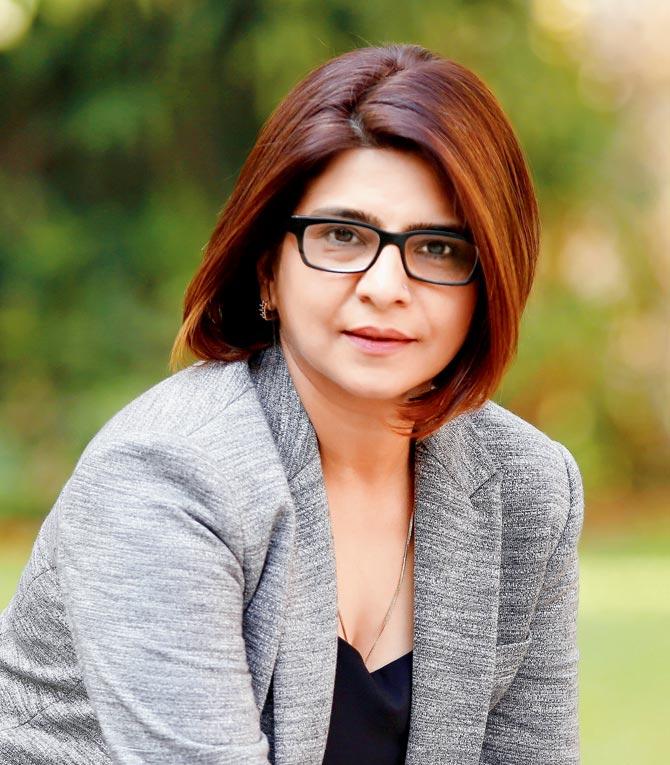 Farzana Suri
Culture of recognition
Life interventionist Khyati Birla feels that people who are given labour tasks are happy with monetary compensation. "But anyone who innovates, or creatively uses their brain for the job, responds better to appreciation rather than a monetary bonus. Praise lights up dopamine in the brain, and our brain functions in a reward-oriented manner."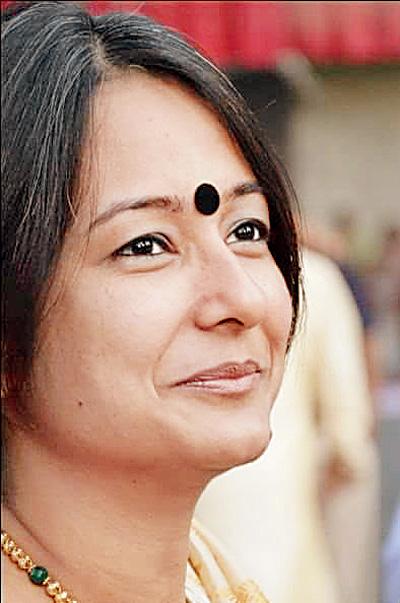 Anamika Dasgupta-Sharma
Anamika Dasgupta-Sharma, former national employee engagement manager at a mobile phone manufacturing giant, agrees. She adds that recognition between bosses and employees, and between co-workers, should be adopted as a culture since it motivates one to work better, and develop a closer connect with the organisation.
The 39-year-old, who is now founder-CEO of a developmental coaching organisation, feels that in bigger corporate set-ups, spontaneity of the reward/recognition system is lost by turning it into a policy. Tangible rewards as bonuses can be structured, but recognition should be more on-the-fly. "Instant appreciation should be present, not as policy but as culture."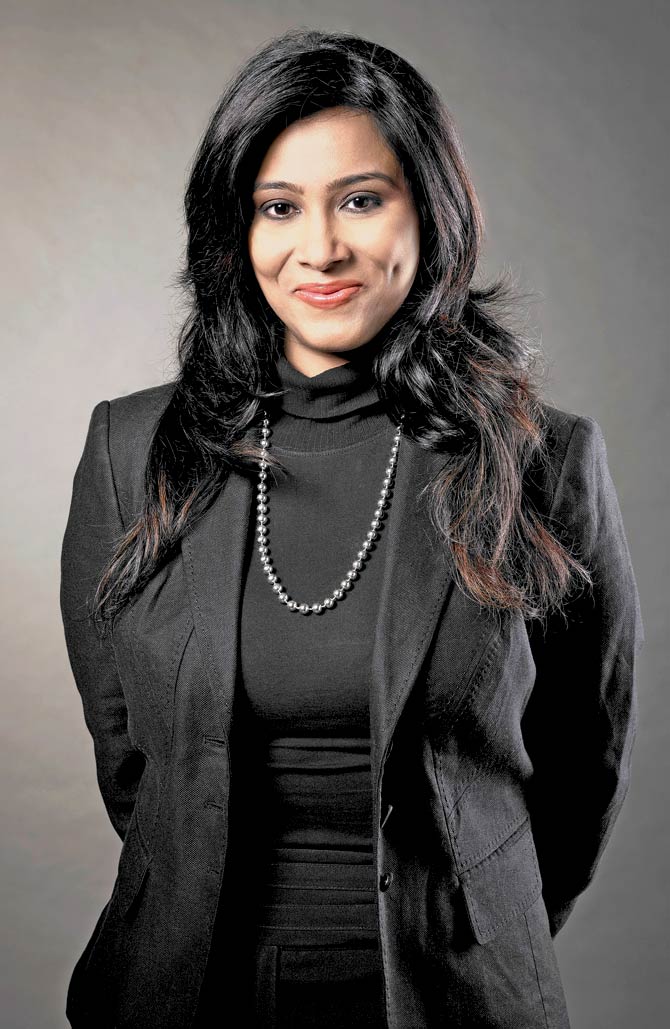 Khyati Birla
Big bay, bad blood
What normally comes in the way of acknowledging a junior or co-worker in a corporate set-up, is insecurity. Suri cites the example of a client who worked at a design company and had hired a talented candidate for his team. What started as a healthy energetic equation turned sour when her client stole the credit for an idea by the junior. "He repented, but he had also been under immense pressure for recognition and craved praise, which is why he did it," she says, pointing out the vicious circle of need for recognition.
Such bad blood is rampant at bigger organisations, not so much at a start-up. A start-up is usually a passion project with a flat hierarchy, and everyone does everything. In the case of her new set-up, Sharma says she is as answerable as anyone else on her team. She also empowers her team by choosing to not be part of chain mails for a job that doesn't involve her directly, "This shows my faith in my team, which in turn will motivate them to perform better."
Not for millenials and centennials
Why would an employee prefer to be told he is good at his work, rather than be handed a tangible bonus? The difference has to do with generations. The carrot-and-stick, reward-and-punishment method that worked earlier, doesn't work with millenials and centennials (18-19- year-olds). Sharma explains that youngsters don't grow up with the inherent fear of losing a job. They need to be given freedom to make their own decisions, they seek recognition of their skills, and they need to know that what they do directly impacts the consumer.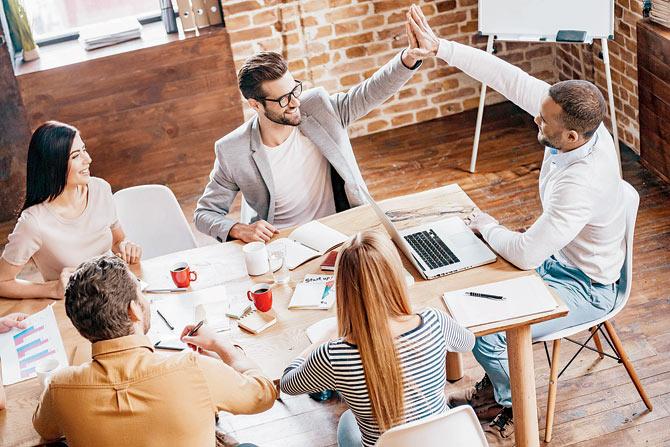 Start-ups are known for flat hierarchy
MAGIC MANTRAS TO MAX OUTPUT
Don't hesitate to acknowledge and appreciate in public. This ensures that the person is motivated to work harder.
Feel underrated or deliberately overshadowed by a boss or co-worker? Have a casual chat at first; seek out their human side. Confront the problem.
Do not hire juniors based on qualification alone but also on pro-hardworking attitude.
Say a 'thank you' for less-important tasks.
Don't fake praise. Find something genuine to praise co-workers and colleagues for, and gauge how it makes a difference.