A re-telling of the story of one of the earliest transgender characters in Indian mythology from the Mahabharata, the play fleshes out the journey of Shikhandi from being born female, raised male, getting a sex change (courtesy a Yaksha) to finally, fulfilling her destiny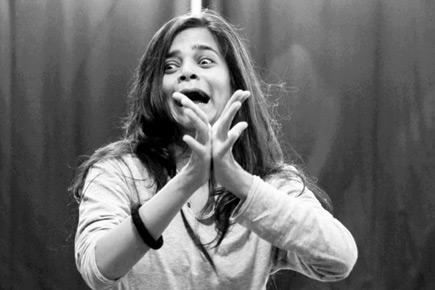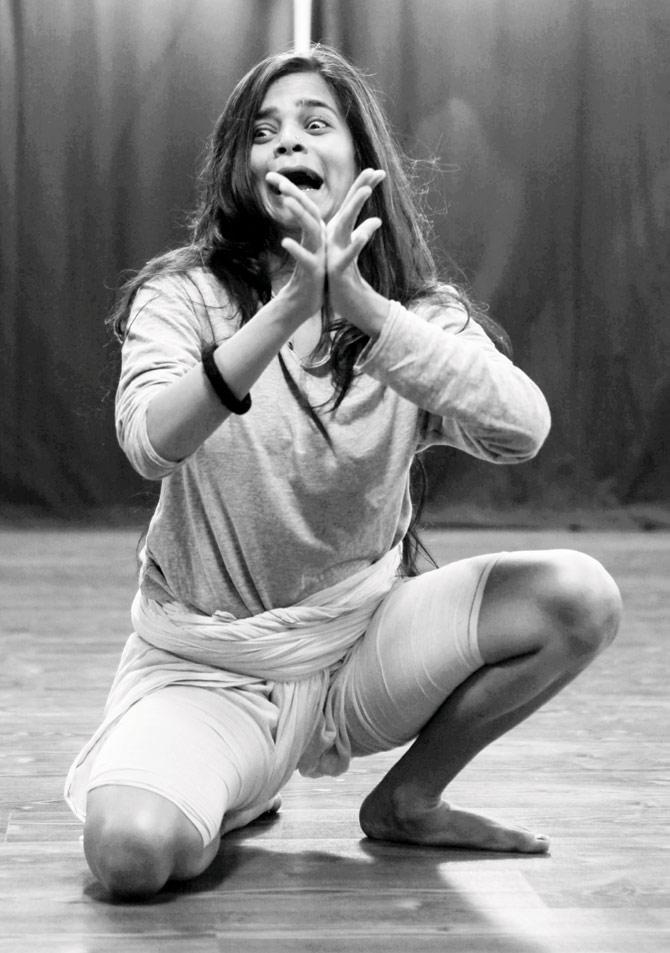 Srishti Shrivastava during a rehearsal for the play
"I'm the androgynous/ The mister, the miss/ I'm the good and the evil too/ I'm me but I'm also you," goes the narration in the play Shikhandi - The Story of the In-Between. A re-telling of the story of one of the earliest transgender characters in Indian mythology from the Mahabharata, the play fleshes out the journey of Shikhandi from being born female, raised male, getting a sex change (courtesy a Yaksha) to finally, fulfilling her destiny. The NCPA-Fats The Arts collaborative production that premieres in the city today, was a runner-up at the Sultan Padamsee Award for Playwriting, 2016. Written and directed by Faezeh Jalali, it features Mahnaz Damania in the lead along with Meher Acharia-Dar, Vikrant Dhote, Karan Desai, Nikhil Murali and Srishti Shrivastava among other actors.
ADVERTISEMENT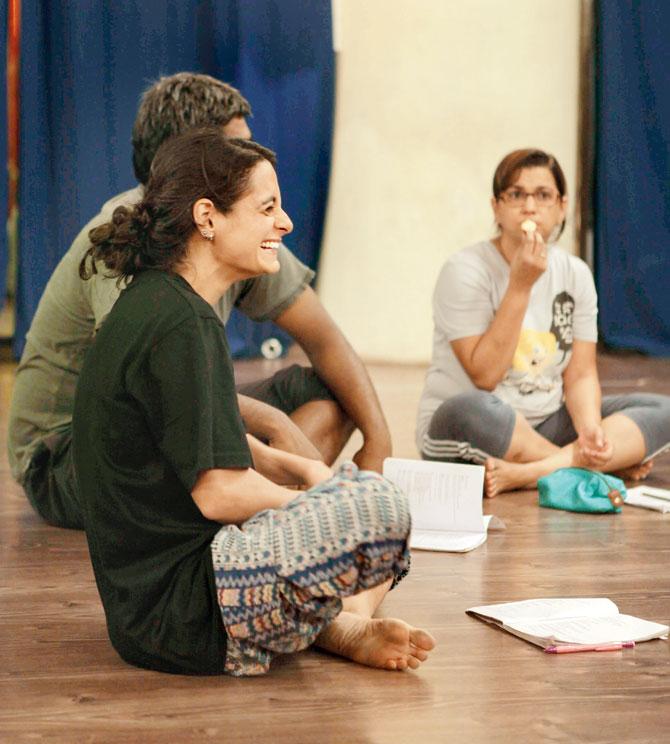 Faezeh Jalali
"I was part of a theatre programme in Berlin and was reading the Mahabharata at the time. I realised that many people don't know much about the character of Shikhandi. The fact that she played a significant role in the defeat of the Kauravas often gets overlooked. We tend to look at the epic literally, but there is so much more to it," says Jalali. To delve deeper into Shikhandi's story, Jalali also pored over books by Devdutt Pattanaik, especially The Pregnant King.
With the core ingredients sourced from the Mahabharata, and movements inspired by the Yakshagana and Koodiyattam theatre forms, Jalali adds a contemporary interpretation to the play that questions prescribed gender roles in society and how any deviance, so to speak, is treated with unkindness and an urge to set things 'right'. "We all lie in the spectrum between maleness and femaleness. I can never wrap my head around why transgender people, simply because of their gender identity, are left out of society. It is sad and cruel," laments Jalali.