The extraordinary story of a 25-year-old man who converted to Islam and the consequences he faced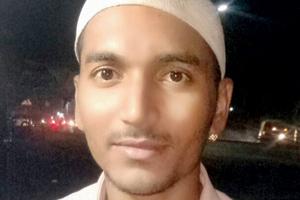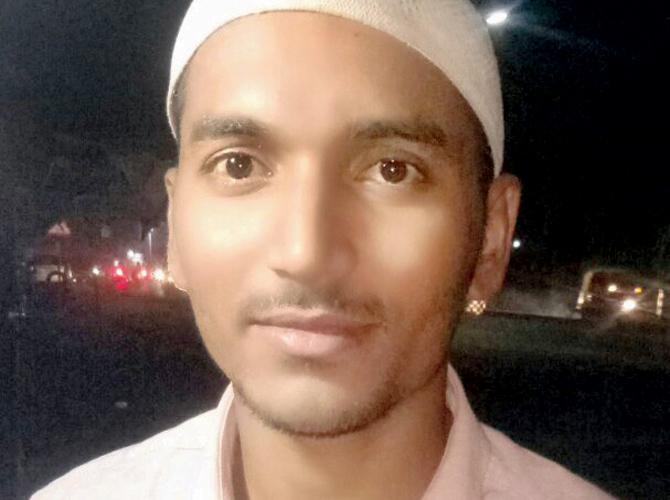 Islam Raza
"The day I converted to Islam was the best day of my life," said Islam Raza, 25. Born as Jithendar Ghisaram into a traditional Hindu Marwari family, he had never expected his parents to accept his decision. But when his father called him back home, he went obediently, never imagining what a ruthless 'ghar wapsi' his own kith and kin had in store for him.
Raza was brutally beaten and humiliated. His hair and beard were shaved off, and he was forced to convert back to Hinduism. He was kept in confinement for a week, before he finally escaped. Now, his own parents have set the police on his tail, accusing him of stealing from them, and even hinting that he may be involved with anti-national elements It was to avoid this hostility that Raza had fled from his parents' home in Chennai to Mumbai in January 2017.
Over the years, he had been careful to never let his orthodox Hindu family learn about his desire. He joined the family business in textiles, and got married as per his parents' wishes. "But around two years ago, my attraction to Islam reached such a level that I just wanted to convert and become a practising Muslim. On January 6, 2017, I arrived at Mumbai CSMT with the sole purpose of converting to Islam."
He found a job at a call centre, and a Muslim friend at work introduced him to a maulvi near Kurla station. With the help of the maulvi, he finally converted on February 10, 2017 - the day Jithendar became Mohammed Islam Raza Khan.
"Life was good; I bought new clothes and mobile phone from my salary. I began spending to live at the masjid at night, and this helped me learn more about Islam as well," he recalled.
Gave up everything
Raza wanted to learn still more about his religion. He discovered a madrasa in Ahmednagar that offers a two-month programme on Islam. He could not get leave for such a long period, so on February 1, 2018, he made his next big sacrifice - he quit his job and the Rs 13,300 salary it earned him. For the course, he was required to provide documents to prove he was a Muslim. So, he made affidavits and changed his name officially. On February 24, he moved to Ahmednagar to begin his new life.
It was there that Raza's parents managed to track him down. After he updated his Aadhaar number on his PayTM account, his parents were alerted about his whereabouts. On March 28, his father and brother-in-law turned up there along with the Chennai police. He learnt that his parents had registered a missing complaint after he ran away. Raza told the police that he would return home after completing his course.
But his father couriered a flight ticket and emotionally blackmailed him to at least visit his mother, a cancer survivor. Raza agreed to go, but was still wary. He sent a letter to the Ahmednagar and Chennai police, as well as the Collector, stating his concerns that his family would force him to convert back into a Hindu.
To his surprise, when he got home to Chennai, his parents were nothing but supportive. "They encouraged my decision. I would offer namaz at their home, and once my father took me to a masjid 15 km away for the Friday prayers. I thought I had misunderstood my parents," said Raza.
Brutal betrayal
On April 19, Raza's parents sent him to their hometown of Bilara, Rajasthan, to drop his sister at her in-laws home. A week later, the entire clan descended upon him at his grandparents' home. "On April 26, my father gathered all our relatives and they forced me to convert to Hinduism. When I refused, they beat me brutally. They got a barber to shave my head and beard, and then forced me to perform pooja," Raza recounted.
"My father set my clothes and Islamic books on fire. He also broke my mobile phone and snatched my wallet and identity cards." Raza knew that resistance would only make things harder for him, so he followed his father's orders. His parents kept a close eye on him, and made him visit the temple every day.
He put on a convincing act, and even managed to put aside R180 he got as blessings from the elders in the family. On May 2, he finally spotted his chance to escape when his father asked him to drop a priest at the bus depot 2 km away from their home. He arrived in Mumbai on May 4, but realised he no longer felt safe here. He left for an undisclosed location the same day.
Raza told mid-day, "I have a soft corner for my parents, and Islam has taught me to be kind to them. But they have treated me cruelly, which is unacceptable. I am an adult, and my wishes were not respected. If needed, I will take legal action against them."
Copspeak
"The family has registered a missing complaint with us. The boy's father has also alleged that he stole Rs 1.7 lakh and 53 gm gold. Our team has learnt of his whereabouts. We will send a team there for inquiry," said Kheri Singh, Addl SP, Jodhpur Rural Police.
Also read: Punjab woman allegedly converts to Islam in Pakistan