Prickly topics come up during Jiyo Parsi launch, but speakers say it is time to look at the positives and not rehash old subjects and stock arguments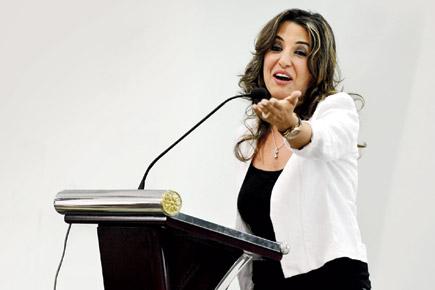 Doc makes it rock
THE Jiyo Parsi press conference at the Cama Oriental Institute in South Mumbai (opposite Lions Gate) to be precise, was to apprise the community and the media that the scheme, which is a multi-pronged approach to arrest the decline in community numbers, is now going to have a print advertising campaign to increase visibility. The hall had the eminent Dr R P Soonawala, renowned gynaecologist, sitting upfront. Post the presentation, where a few visuals of the advertisements were shown, the floor was open for a Q & A session.

Chief guest Perizad Zorabian
ADVERTISEMENT
There were plenty of questions about inter-caste marriage, though the Jiyo Parsi panelists on the dais said repeatedly that this was about the scheme, and not inter-caste marriage. Towards the end, Dr Soonawala took the mike and stated, "My son has married a Gujarati girl. The mother's influence is much more, usually, than that of the father's during the formative years. When my daughter-in-law takes my grandsons to the Fire Temple, she has to sit outside, she cannot enter. Maybe, we have to think about inclusion. There is no other community which disallows persons into its temples." There was an uncomfortable silence for a minute after that, and one could hear some murmurs within the hall. Dr Shernaz Cama, director Parzor Foundation, which has launched this along with other organizations, was on the dais. She said, "That is an issue for the Bombay Parsi Panchayat (BPP)." The BPP president, Dinshaw Mehta simply smiled without saying anything. In a world of politically correct speak and where people are afraid to rock the boat, you may or may not agree with Dr Soonawala, but this doc needs to be applauded for bringing up a touchy topic. Prescription for an increasingly quiet, why-create-trouble world?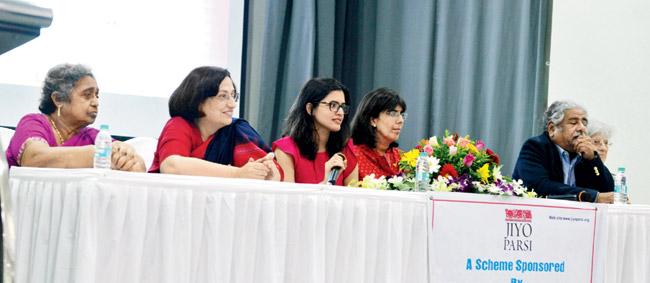 Line-up: Dr Shernaz Cama (second from l) and company look on. PICS/ Khushnum Bhandari
Girls, change your ways?
A lady in the audience for the Jiyo Parsi meet, put up her hand and asked for the mike during the interactive session. The campaign promoters had earlier spoken about how young people had "unreasonably high expectations" when looking for a spouse and that was one reason why so many Parsi youngsters did not get married, claiming that they had not found the correct person. The lady stated, "The attitude of Parsi girls must change. Today, a Parsi girl does not want to live in a joint family. She would rather marry a rich businessman rather than a nice Parsi boy." To that, the Jiyo Parsi panelists simply said that the community has to do some introspection.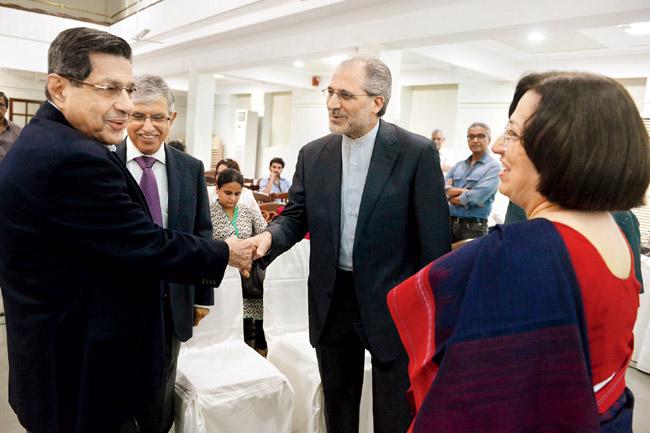 Guest greetings: Chief Guest H E Masood E Khaleghi, Consul General of the Islamic Republic of Iran (centre)
Doing a gender bender
Gender equity came up as questions were raised about why Parsi men who married non-Parsi women could avail of the scheme, while Parsi women who married outside the community could not. There were also questions about why Parsi men's children are Parsis and why children of Parsi women who married outside the community, could not be Parsi. In the end, Dr Cama was forced to say that she may have personal opinions but they worked within the ambit of the Parsi Marriage and Divorce Act which is patriarchal.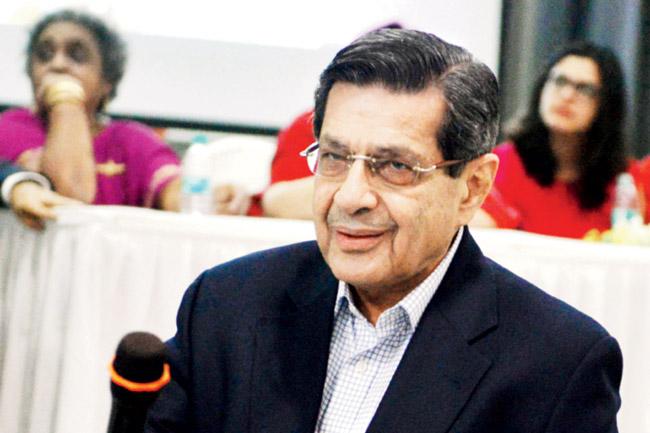 Beyond Babies: Dr R P Soonawala
An ad, not just a handbill
Sam Balsara, chairman and managing director, Madison World which has created a series of advertisements, which are to be printed in community specific press about the campaign, was told by a journalist that one advertisement which stated that if numbers do not go up, a board outside a cluster of squat buildings stating 'Parsi Colony' would change to 'Hindu Colony' was offensive. Balsara said he would look at the ad, but advertising is "meant to offend in some way. If it does not, it is handbills or mere information."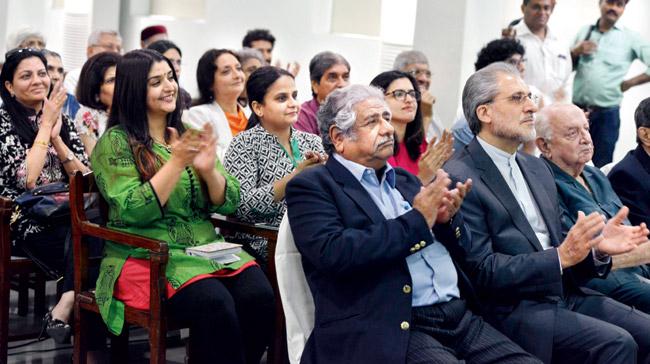 The audience
Holding up a mirror
While the scheme has is about treatment for infertility, importance of marriage at a younger age and more children, from the line of questions it is evident that different issues continue to dog the community. The speakers could only keep trying to bring the Q & A session on track to Jiyo Parsi to ensure that it is not derailed by inter-caste marriages and gender inequity questions. Dr Cama said that it was important that, "people focus on the positives of the campaign. We should learn to be happy." Some accused the press of sensationalism, yet it was not just the press but the the Parsis themselves who asked these questions. Evidently, it is time to wake up and smell the coffee, or dhansaak, to be precise.