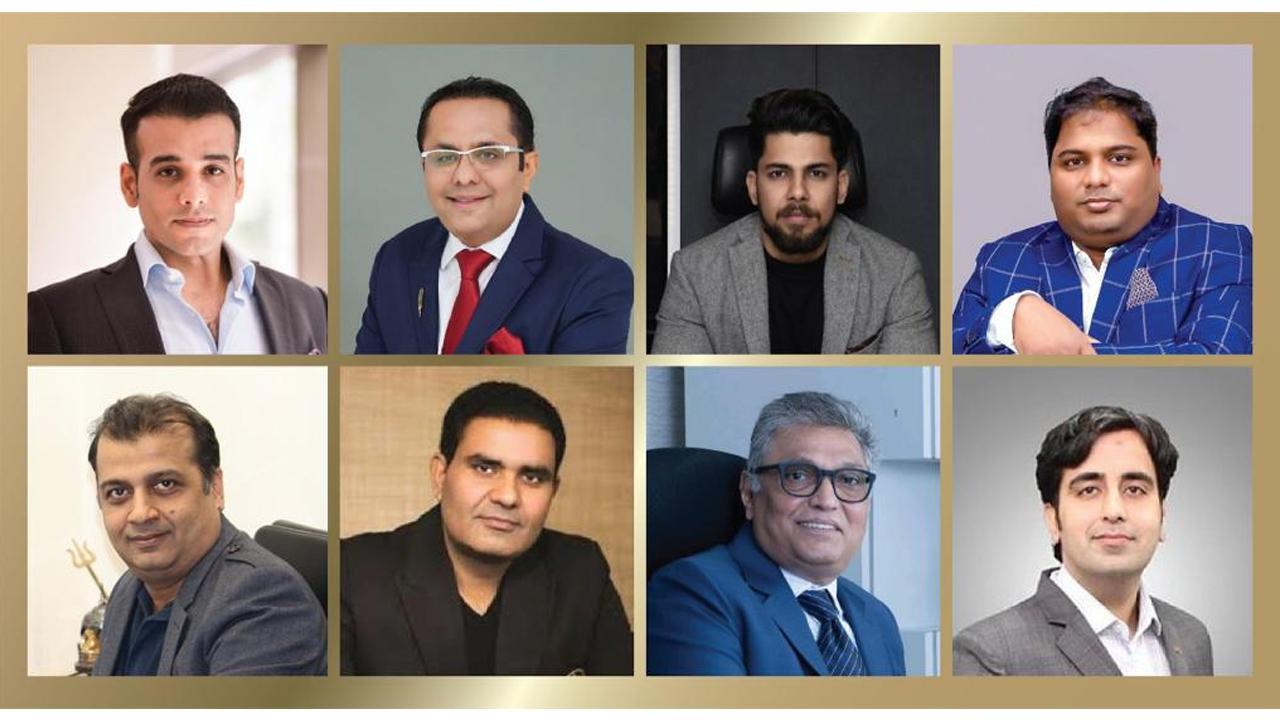 8 most influential business leaders
Inspiring business leaders motivate their employees, lead innovation in the company, and acknowledge the human side of the business. Having a great leader at the helm is something that all investors, consumers, and employees want. Here is a list of the 8 most influential business leaders that are changing the world.


Mr. Rizwan Sajan, Founder, and Chairman of Danube Group:
Mr. Utkarsh Gupta, Managing Director, Ramagya Group:
A distinguished name in the field of education, Mr. Utkarsh Gupta has emerged as a major inspiration to aspiring entrepreneurs of India. Through his vision and expertise, he has effectively positioned Ramagya Group as one of the fastest-growing brands in the education sector. With the aim of fostering a global outlook in students and empowering them to handle new-age challenges, he has brought about path-breaking innovations in education. His strenuous efforts earned Ramagya the 'Great Place to Study ace to Study (GPTS)' certification. His compelling vision and comprehensive plans took Ramagya to the pinnacle of glory and today it is ranked among the top 30 schools in India, top 5 schools in Noida and top 10 schools in UP. It is recognised as No. 1 amongst the top 10 CBSE schools by 'Education Today'.


Mr. Ashish Bhutani, Chief Executive Officer at Bhutani Group:
A young and dynamic corporate leader Mr. Ashish Bhutani is a thorough management professional who believes in fulfilling commitments to his company's clients, partners and employees. He is not only a corporate captain focused on project conceptualization and delivery, but also a thought leader who contributes to various social causes, from rural development and healthcare to education. Under his leadership, Bhutani Group is achieving tremendous success and their flagship project Alphathum is getting leased out very fast. The multinational companies are setting their bases in its three innovatively designed high-rise skyscraper towers. Located in sector 90, one of Noida's prime catchment areas, Alphathum offers an ecosystem that not only meets the business needs of the business leaders, but also enhances their lifestyle. Bhutani Group strictly follows its delivery timeline.


Mr. Sanjay Gupta, Chairman & Managing Director, APL Apollo:
Mr. Sanjay Gupta has made his mark as an undisputed leader in the industry. It is because of him that APL Apollo has revolutionized the steel tube and pipe manufacturing sector. Thanks to his forward-looking and dynamic leadership the company has emerged as a leader in all the segments that it operates in. APL Apollo is the largest producer of ERW steel pipes in India. With a strong pan-India presence, it serves as a 'one-stop-shop' for steel products catering to urban infrastructure, automobile, construction, housing, energy, irrigation, solar plants, and greenhouses. APL Apollo focuses on meeting shifting consumer preferences and providing high-quality products at competitive prices. It never hesitates in investing in R&D, be it in terms of adopting the latest technologies or optimally utilizing resources.
Mr. Ajay Choudhary, Chairman and Managing Director, Ace Group:
A man of exemplary vision and enterprise, Mr. Ajay Choudhary has always been passionate about developing real estate masterpieces. With a steadfast belief in continuously creating modern, elegant and state-of-the-art residential and commercial real estate projects, he has carved a distinct niche for Ace Group in the real estate sector. It is under his stewardship that Ace Group has emerged as one of the foremost real estate developers. Established in 2010, Ace Group has successfully completed projects covering an area of 8.5 million sq. ft. (approx 8Lac sq mtr) while 12.8 million sq. ft. (approx 12Lac sq mtr) is under construction. Dedicated to provide exemplary service to its customers Ace Group has successfully achieved its goal of delivering high quality and sustainable real estate projects.
Mr. Rajesh Khatri, Managing Director, Glowderma:
 One of India's leading pharmaceutical companies in skincare, Glowderma started its operations with a vision to attain leadership in the field of dermatology by launching trusted, innovative and safe products. A skilful and visionary leader Mr. Rajesh Khatri built a strong, high-performance team of result oriented professionals and originated innovative ideas. Glowderma is known for its highest WHO GMP quality standard operations and extensive research based on the feedback of its valued customer. Glowderma has tied up with the global premium brand Sanosan to import and market latter's baby skincare products in India. The major USP of Sanosan Baby Skin Care Range lies in its natural ingredients such as hydrolised milk protein and organic olive oil that fulfills the need of delicate baby skin.
Mr. Sumit Arora, Director, Alniche Lifesciences Private Limited:
Mr. Sumit Arora is instrumental in spreading smiles and happiness by providing specialized, high quality, effective, affordable and value-for-money medicines and wellness products from around the world. Under his astute leadership, Alniche Lifesciences Private Limited has emerged as one of the key players in Nephrology and Critical Care medicines. All across the globe it's making efforts to increase the availability of medicines in Renal Care, Neuro, Cardio and Critical Care segments, among others. Focused marketing approach and efficient distribution network facilitate timely delivery of specialized products of the company. Alniche Lifesciences also has overseas partners in North America and Africa. In India, Alniche Lifesciences is among the top 10 companies in critical care and it's among the top 2 firms in renal medicines and transplant.
Mr. Hari Om, Chairman, Infallible Pharma Private Ltd
Truly vibrant and energetic, entered the pharma segment driven by his desire to ensure the availability of medicines in critical care at affordable price. A young industry leader, he has been instrumental in serving the needy and saving lives during the time of the coronavirus pandemic. Starting its operations as a pharma distribution company in critical care segment, Infallible Pharma gradually emerged as a full-fledged pharmaceutical company which gained considerable reputation in anticoagulant, antibiotic and critical care medicines segments. It achieved number one position in Heparin Sodium Injection, a blood thinner used to prevent and treat blood clots, selling over 8 lakh 50 thousand viles of this prescription drug on a monthly basis. Currently, Infallible Pharma is one of the largest manufacturers of Heparin Sodium injection in India.