Yoga Brands is a Lifetech Group that aims to help people live healthier lives & amp their lifestyle with its range of wellness and lifestyle products.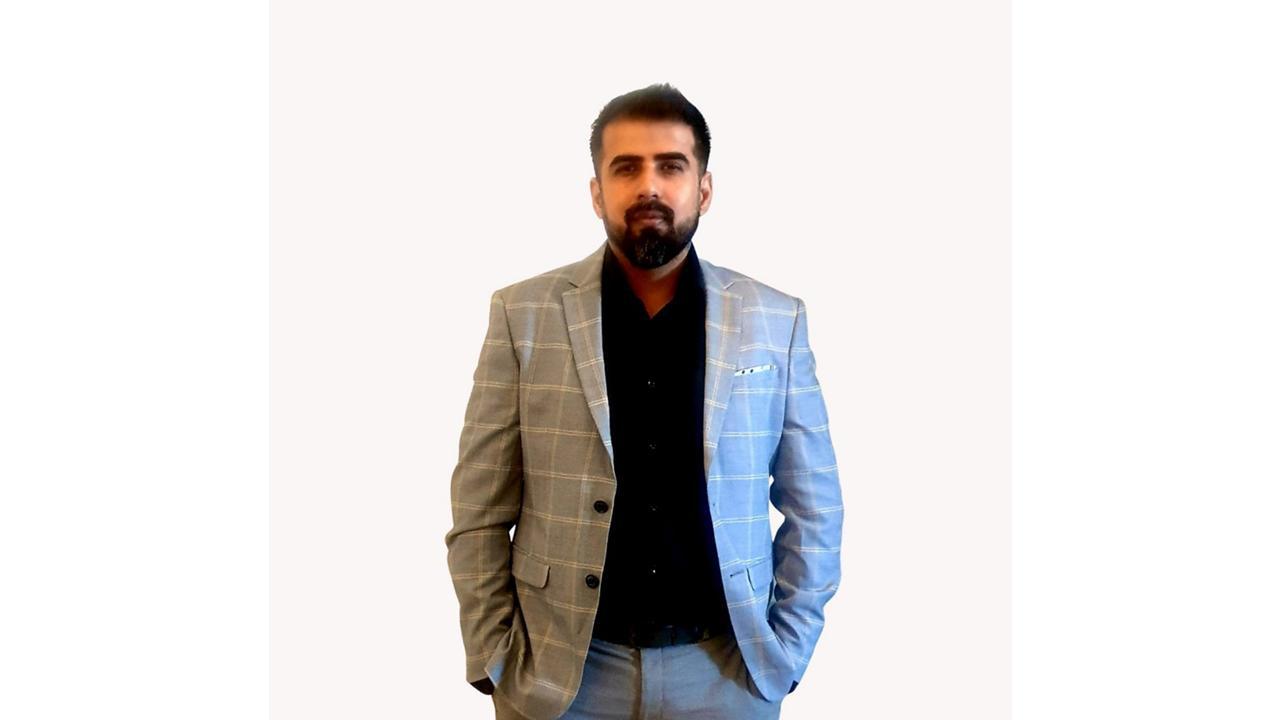 Abhishek Gagneja founder of Yoga Brands
Abhishek Gagneja, founder of Yoga Brands ran a bespoke digital and ecommerce support agency in the USA providing turnkey solutions to start-ups and entrepreneurs. He worked for several other US-based companies and D2C brands increasing sales and optimizing their operations with his expertise in performance marketing and promoting Nutrition Products. Reverberating the success of one brand to another paved the way for the development of Yoga Brands in India.
Yoga Brands is a Lifetech Group that aims to help people live healthier lives & amp their lifestyle with its range of wellness and lifestyle products. The items are researched based nutritional food products that offer solutions to our everyday health essentials. The brand is on a mission to guide through the healthy workout regime of a common man by routing him to overall wellbeing, with the right kind of food supplements, managing a chronic illness like diabetes while helping to enhance an individual's athlete mind & body.
Yoga Brands has earned an identity to reckon in the nutrition domain presenting unique and specialized wellness products. "There are always periodic opportunities to give up, while every single moment is an opportunity to persevere." The Covid catastrophe brought a lot of stress & remorse to a lot of small and large-scale businesses. Mr. Gagneja still had a career to fall back on during the tough times. By virtue of his tried & tested experiences, even at a difficult time like the recent worldwide pandemic, Abhishek went operational with health & lifestyle products that deal in Weight Management, Sports Nutrition, and General wellness for the Indian audience.
Yoga Brands could penetrate the Indian market due to the upsurge of the ongoing awareness around self-care and self-love. People are looking to take better care of them now than ever, and thus Yoga Brands could receive that impetus in the health sector.
Founder Abhishek Gagneja said, "Our path to a happy & healthy life is directly proportional to our living habits. When our mind, body, and spirit are in alignment with each other, we're happier, more productive, disease-free, and content with life. That is where Yoga Brands peeps in. Our both exclusive & inclusive product brands, be it supplements, or nutritious superfoods, or fitness guidance put you at the right place for the desired life we all want to live."
Yoga Brands promotes subcategories under the shadow of the brand like Pro Nutrition & Fitness, Goodlife Nutrition, Ketogen & Myfitness247. While Pro Nutrition & Fitness deals in supplements that help build muscles, weight loss & cross fit; Goodlife Nutrition supports holistic health and wellness, and proliferates the idea of being healthy, realistic, and more importantly, having a Good Life with its products blend of nature, science & synergy. On the other hand, while Ketogen sub-category is a doctor-developed science-backed plant-based superfood line prepared with 100% pure natural plants; Myfitness247 is an approach that amalgamates an all-inclusive health program, from the ancient wisdom of ayurvedic nutrition to exercises with modern science tailored to the physical & mental needs of human anatomy, delivered in private sessions with expert coaches and dietitians.
Yoga Brands currently houses 40 people and is planning for expansion to grow twice the size in the next 3-4 months. It is a bootstrapped venture which has so far generated 25% returns from the investment made. As it is said that "Our work is our most important resource to develop our people." and with determination and perseverance, it is sure to have Yoga Brands taken to heights with the new yet sustainable kind of approach.