The importance of education and technological skills in fostering innovation cannot be overstated. Digital technologies are having a significant impact worldwide, as they transform the way people live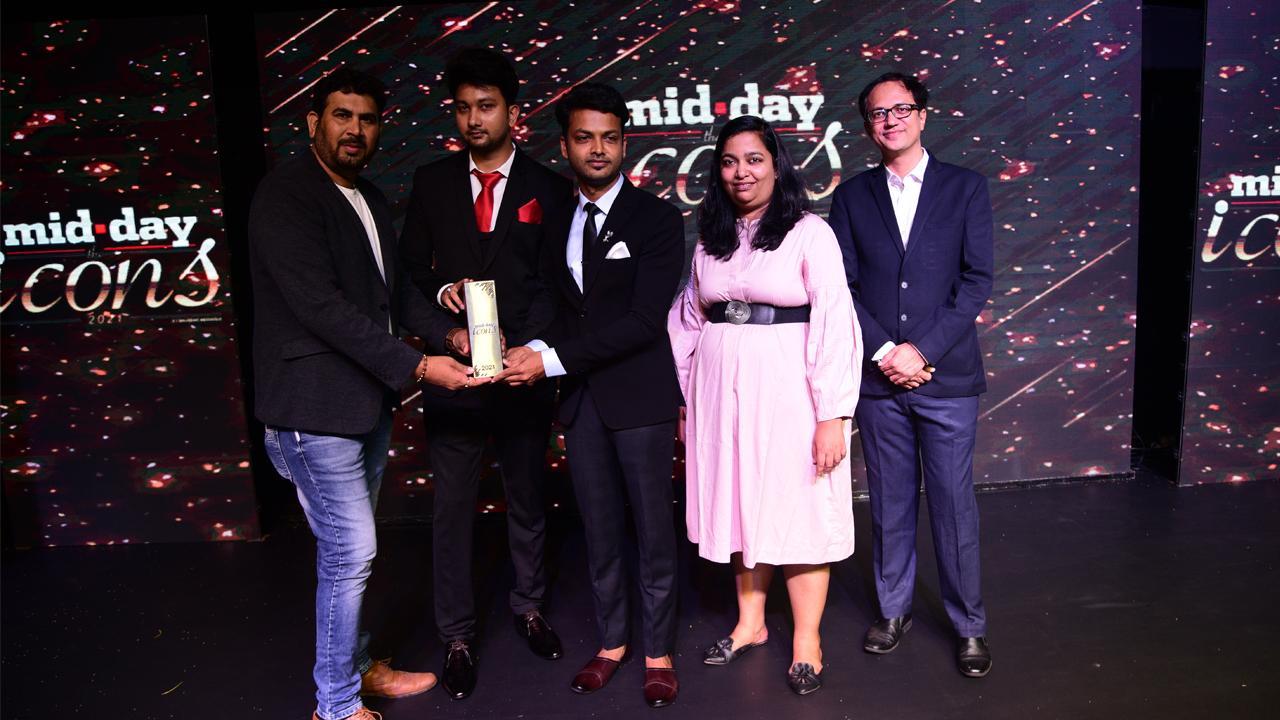 Arc Technologies and Institutions
Mid-Day Infomedia Ltd held a special event in Goa earlier this month to honor enterprising individuals from various Indian cities for the exemplary work they have done in various fields. Vicky Gawande, the Founder & CEO of Arc Technologies and Institutions, and Goldy Sahu, its Director, are two such inspiring individuals.
The importance of education and technological skills in fostering innovation cannot be overstated. Digital technologies are having a significant impact worldwide, as they transform the way people live. These technologies also stimulate innovation in various life domains. Our ability to innovate is heavily influenced by our level of digital literacy. Hence, it's no surprise that there's a strong link between education and skills, as well as the adoption and application of digital technologies in our lives. Vicky Gawande and Goldy Sahu, have hence built Arc Technologies and Institutions in Nagpur, to provide affordable and top quality IT education.
ADVERTISEMENT
The two are among young achievers from across India, who must be awarded for their exceptional work, which should be known to people of the country. This will motivate all of us to persevere in the face of adversity and to remain constant, adapt, and prosper in ever-changing market conditions. Mid Day understands the importance of recognizing individuals for their excellence, consistency and determination. Hence, it has launched the Mid-day Icons to honor small and medium enterprises (SMEs) and entrepreneurs who have made a significant contribution to their respective industries.
In the first edition of Mid-day Icons, Mid Day has honored Vicky Gawande and Goldy Sahu for their outstanding work in IT education, by bestowing the dynamic duo with the Mid-day Icons award.
Even now, there is a lot of opportunity in the IT field, and the pay package for a variety of occupations in the industry is fairly decent. This is due to the fact that computer positions are highly skilled, and the need for them continues to rise as new innovations in the IT area emerge. Before entering the IT business, you must select from hundreds of programming languages. These languages range from well-known to obscure, and mastering one or more of them is essential if you want to secure a fantastic career. Yes, there are numerous institutions and universities that provide coding courses and degrees, as well as tech bootcamps for those who prefer to learn outside of the classroom.
However, picking where to specialize can be a difficult option for both newbie and seasoned coders who want to keep on top of the latest IT developments. Based in Nagpur, Maharashtra, Arc Technologies And Institutions provides high-quality IT training at an affordable cost to students who want to learn Java, Salesforce, Python, PHP, Web Development, Cloud, Mean Stack, and other technical skills. The instructors and developers at Arc Technologies and Institutions are globally certified by prominent MNCs and have over 5 years of experience in their domains.
It won't be wrong to say that Vicky Gawande and Goldy Sahu rightly deserved the Mid-day Icons award, which they received on 8th of December, 2021, at La Alphonso Marina Resort & Spa, Goa.
What Vicky Gawande has accomplished at a young age demonstrates his unwavering attention and focus on his goals. He specializes in Full Stack, Professional Forex Trading, Teaching, and Business Management and serves as a role model and an inspiration to many people.
Goldy Sahu is a qualified Spring Framework Specialization certified, Full Stack Java developer, and certified investor with over five years of Java and Android programming expertise.
We wish Vicky Gawande, Goldy Sahu as well as Arc Technologies and Institutions all the best for their future endeavors. Website: www.arctechs.in